Australians aren't making travel insurance claims they're entitled to
Important:
Travel insurance rules continue to change as a result of the coronavirus pandemic. We're working hard to keep up and make sure our guides are up to date, however some information may not be accurate during the pandemic. It's even more important to double-check all details that matter to you before taking out cover. Please know that some policies may not be available through Finder at this time.
Here are some helpful tips:
If you're buying a policy today, it's unlikely that you'll be covered for any coronavirus-related claims
If your travel plans go against government advice, your policy will most likely be voided and you won't be covered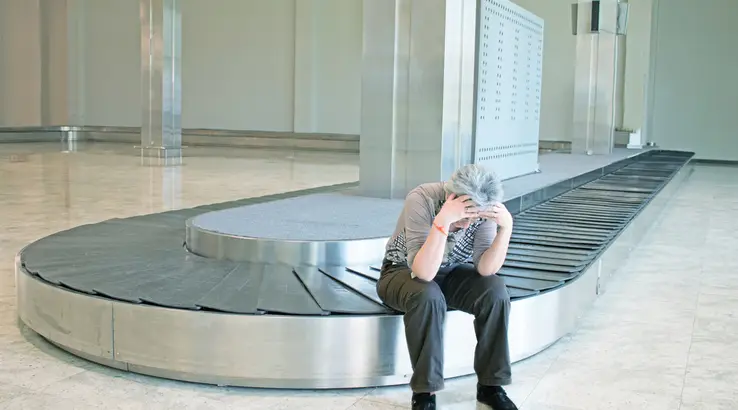 TravelCard wants to change that by taking the hassle out of claiming.
More than half of all Aussie travellers who could have made a medical-related travel insurance claim (45%) couldn't be bothered to follow through with it, according to research from TravelCard.
The survey of 1,000 Australians revealed that the claims process is just too much of a hassle, with a vast majority (82%) saying they've had issues claiming in the past. Travellers are most unhappy with the amount of paperwork involved (44%), claims that are only partially reimbursed (32%) and lengthy settlement times (31%).
To give travellers more confidence in the claims process, TravelCard is turning the claims process on its head – by paying you first and asking questions later... or not even asking questions at all.
When you sign up with TravelCard's Real Time Travel Insurance, they give you a special pre-paid MasterCard to carry with you on your trip. If a claim-worthy event happens to you, all you have to do is ring them up and they'll deposit funds onto your card immediately.
No paperwork required.
While this may sound too good to be true, there is actually some method to TravelCard's madness.
Using big data, they look at claims of all shapes and sizes and from all around the world, and then use this to uncover patterns that tell them what a "reasonable and customary" claim looks like. If your claim matches this pattern, they'll put the funds onto your card immediately.
But according to TravelCard CEO Michael Tauber, it's not just big data that sets them apart. He says it's the trust they place in their customers that is the real differentiator. In fact, looking at big data is only the second step of TravelCard's verification process. The first "step" being: "we choose to trust our members and believe what they say".
"The one real word that differentiates us is 'trust'. We like to think of ourselves as a family-based organisation and we treat our customers like family, choosing to assume the best in everyone," Tauber told finder.
TravelCard's strategy is a simple one. The increased percentage of payouts is offset by low administration costs (no paperwork means no paper-pushers to pay) and a high rate of repeat business. Tauber says 86% of customers purchase again and many of them refer friends and family.
"Our 85% approval rating and our community of 50k+ enthusiastic Facebook followers show you just how much we deliver on our promise day-in and day-out," Tauber said.
TravelCard is the brainchild of Alon Ketzef, who once racked up a $450,000 doctor bill in America when he was diagnosed with a brain tumour on his gap year (he survived). When his travel insurance refused to pay for his treatment, Ketzef refused to accept that this was a reality travellers should face. He went on to found PassportCard, the parent company of TravelCard.
TravelCard isn't the only insurance company working on real-time solutions worldwide. Chubb just launched a new flight delay insurance product in Australia, and it also purports to pay claims in real time. Chubb has partnered with FlightStats, a provider of real-time global flight data, and this allows them to verify flight delays in real-time. A delay will trigger an automatic payment to the policy holder's account, with most payments appearing within the hour. There's no need to claim because the delay has already been confirmed on the back-end.
French insurance company AXA has taken this a step further with their blockchain-based "smart insurance" product called Fizzy that covers you if your flight is delayed by at least two hours. Airline data is connected to a blockchain and a delayed flight will automatically call up the terms of your contract and trigger an automatic payment if those terms are met. Again, there is no need for travellers to file a claim because the delay has already been verified. Fizzy is not yet available in Australia and AXA has not said when it expects to roll it out here.
<small>Picture: Shutterstock</small>