Internet Speed Test
Are you getting what you pay for? Test your Internet speed now.
Hit "GO" below to test your Internet speed
Why do a speed test?
Being able to connect to the Internet is an essential part of modern life, but it's becoming increasingly important to be able to connect at speed, so you can get to the information you want as quickly as possible.
A speed test is a way of tracking that speed. While every speed test is different and is influenced by many different factors (which means you'll probably never get the same results two times in a row), it's the best indicator of what kind of speeds you get on your connection.
How does the speed test work?
Like all Internet speed tests, Finder's speed test works by checking how long it takes to transfer a small amount of data to and from a server. Using that file transfer measurement, the speed test can calculate how fast your computer can upload and download information in Mbps (megabits per second).
The Finder Internet Speed Test calculates a number of different factors related to your Internet speed.
Results are only an indication of the speeds you are receiving and should be used as general advice to compare Internet plans.
---
What do my speed test results mean?
The Finder Internet Speed Test will calculate a number of different factors related to your Internet speed. While all of them are important, depending on your particular needs some may be more important than others. For most people, download speed is the most important factor since the majority of online activity, from loading web pages to streaming videos, is made up of downloads.
A simple way to check if you're receiving the speed you're paying for is to find out what Internet plan you're currently on and what the typical evening speed is from your provider for that plan.
For example, if you're on Tangerine's Standard Plus NBN plan, your typical evening download speed should be 42.00 Mbps. If your speed test results show that your download speed is significantly less than this rate, then you're not getting the right speed that you're paying for.
Of course, there are other factors to take into consideration from your speed test, so we've gone into more detail below to explain all the figures you're seeing from the test and what they mean.
Ping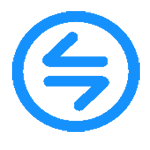 Ping is a measure of how quickly two computers can connect to each other and it's measured in milliseconds. The lower your ping, the faster you can connect to an external server. Ping isn't super important for everybody, but it matters a lot for online gamers who need their mouse clicks and key inputs to be registered quickly.
Jitter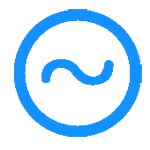 Jitter is a measure of how stable your connection is. The speed test will run ping measurements several times, with the jitter recording how much variation there is. Low jitter means your connection is stable; high jitter indicates that there might be a bigger issue with your connection. Jitter is generally higher on mobile connections.
Download Speed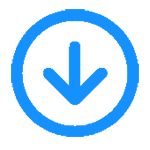 This is a measure of how quickly your computer can download information from somewhere else, measured in Mbps. This is usually the most important measurement in a speed test because it lets you know how fast you can download large files or how well you can stream high-quality video. Having a high download speed can impact the quality of your Netflix stream (especially if you want to watch in 4K resolution) or how quickly you can download the latest game to your PlayStation 4 console. Higher numbers are better here.
Upload Speed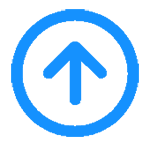 This is the opposite of download speed, measured in the same way. Upload speeds are especially important for sharing video files, so budding YouTube stars and videographers should consider plans promising high upload speeds. The higher your upload speed, the faster you can send information to other places or upload files to a server.
What's the right speed for me?
The speed you require depends on a few things, including how many people will be using the network at once and what activities you're using it for. The more people you have, the faster speed you'll need to accommodate them.
Typical evening speeds refer to the speed you're likely to get for a given speed tier when everybody's online in the evening (7-11pm).
| NBN speed tier | Typical evening speed (with sample plan) | Who's it good for? |
| --- | --- | --- |
| NBN12 Basic | 10.7 Mbps (Internode NBN Fibre Bronze) | Individuals. Basic Internet use like emails, social media and web browsing. |
| NBN25 Standard | 21 Mbps (Tangerine NBN Standard) | Small household. Light Internet use including standard video streaming (e.g. YouTube) and gaming. |
| NBN50 Standard Plus | 43.5 Mbps (iiNet NBN50 Liimitless) | 4 or more people. Medium to heavy Internet use like high-def video streaming, simultaneous gaming or just lots of people online at once. |
| NBN100 Premium | 83 Mbps (Kogan NBN Gold Unlimited) | 4+ heavy Internet users or a small business. Lots of gaming, ultra-high-definition video streaming, everyone logged on at the same time. |
What can I do to get faster speeds?
The first thing to realise is that there are many reasons you might not get the speed you paid for, ranging from network congestion to installation or equipment faults. If you feel like you're not getting the speed you should or have in the past, here's a couple things you can do to try to fix having slow speeds:
Go wired. Wi-Fi signals in your house are prone to interference and absorption by walls and furniture between your device and the modem. Connecting your device directly to the modem by an ethernet cable and re-running the speed test will let you know if signal strength is the problem.
Virus scan. Viruses on your device can significantly slow down your device or chew up bandwidth. Run an antivirus scan to make sure.
Check your cables. This may seem like a minor issue, but it makes a huge difference. Make sure you're using the right coloured or right type of cables to connect your modem to your phone line. Incorrect cables will prevent your signals from reaching the high speeds you've been promised.
Turn your modem off and on again. This is the oldest trick in the book for a reason. Switching your modem on and off can help flush processes that are slowing it down and restore your speedy connection.
In the event that things aren't working out, your provider may be able to offer technical assistance over the phone or send a technician out to check that everything is working properly. If your provider simply can't deliver the speeds you're paying for, you may be better off switching to a new one.
Sick of slow Internet? Start comparing NBN plans below
If you're not happy with the results of your speed test, make sure to use our download speed filter and adjust it to the speed you're looking for.
---
Read more on this topic
Lower your household bills