Compare Car Loans
Compare rates, fees and monthly repayments from over 18 car loans in Australia.
We're reader-supported and may be paid when you visit links to partner sites. We don't compare all products in the market, but we're working on it!
Swipe to see more loans
You'll receive a fixed and personalised rate from 4.89% p.a. based on your credit history.

Borrow from $2,000 to $100,000 with loan terms up to 7 years. Benefit from no early repayment or exit fees as well as no monthly fees.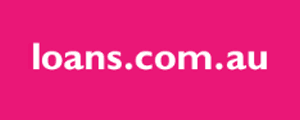 You'll receive a fixed rate from 4.67% p.a. based on your risk profile.
Finance a new car and benefit from features such as fast approval, no ongoing fees and an optional balloon payment.
Offer:
Settle the loan before 30 November 2021 and enter the draw to win a $1,000 fuel gift voucher. T&Cs apply.
You'll receive a fixed rate of 3.35% p.a. with a comparison rate of 4.41% p.a.

Get access to over 20 providers to fund a new or used car.
Car Loan Finder® can help you find the right car loan for your needs.
As many as one in five Australians use a finance product for their new car purchase. One of the most popular ways is with a car loan, but there are other options too, like dealership finance and leasing.
No matter what you go with, comparing your options could help you save hundreds, if not thousands of dollars over the life of your agreement. Below, you can compare car loans by interest rates, fees and repayments from a range of lenders.
Compare car loans Australia
How do car loans work?
Car loans can work differently depending on what type of loan you take out and what kind of car you're looking to purchase.
Generally, the following steps will apply:
You apply for finance.
Once you have compared car loans and chosen the lender and car finance product that you want to go with, you need to submit your application. Unsecured car loans will only require your personal and financial details, but secured car loans will also need information about the car.
The lender approves your loan.
Loan approvals can happen on the same day or they may take up to 10 days. You may also be able to receive conditional approval, whereby you will be told how much you are likely to be eligible for so you can go car shopping knowing your spending limitations.
The car is purchased using the funds.
This can happen a few different ways. If you're buying a car in a private sale, your lender may be able to pay the seller directly or give you a cheque to pay for it yourself. If you're purchasing from a dealership, the lender will usually pay the dealer directly. Unsecured loans will require you to arrange the payment yourself.
What type of car are you looking for?
The type and age of the car you want will influence which loans you may be eligible for. If you're after a new, used or older car, find out how this can affect your options below.
New cars
Most banks and credit unions generally offer more-competitive interest rates for customers wanting to buy a new car. Interest rates are usually lower for new car loans simply because they're considered to be a lower risk. A new car is more likely to retain most of its value for the majority of the loan term. As the car you purchase can be used as collateral security for the loan, it's in the lender's best interests if it has a good chance of being able to sell the asset for a good price if you can't repay your loan.
Not all new car loans are restricted to brand-new cars, so it is worth taking time to compare several car loans terms and conditions. In some cases, the lender may consider any car that is under two years old to still be a new car, but this may be dependent on the number of kilometres displayed on the odometer.
---
Used cars
You can still get a secured loan if you want to buy a used car. The lender will still use your vehicle as collateral for the loan, but there may be restrictions on the age of the car you can use.
With most lenders, a used car needs to be between two and five years old at the time of application. Some lenders place further restrictions on the age of the vehicle, by stating that the car cannot be more than 10 years old at the end of the loan term.
As it's likely the value of the car will reduce from its original price over the loan term, the lender may consider this a higher risk than buying a new car. As a result, the interest rates tend to be a little higher on these types of used car loans. That means if you are looking to purchase a used car it may be even more important to compare car loan options.
---
Older cars
There are times when the car you want to buy may be older than five years old. When this happens, the bank is unlikely to want your vehicle used as security for the loan, as its value may not be retained. In this event, the lender may suggest you apply for an unsecured personal loan instead. The car you buy won't be used as security for the loan, which means the lender can't repossess the vehicle if you stop making your repayments. This type of loan is considered riskier for the lender and as a result, the interest rates will generally be higher.
Compare car loan types
There is a wide variety of car financing options out there and there are features that differentiate those options.
Variable rate car loan
A variable rate car loan will mean the interest rate you pay on your loan amount will change according to the market. If the rates go up it's likely your repayments will also go up to cover the additional interest charges. If rates go down your repayments should also be reduced as the interest charges won't be so high. A variable car loan can be quite flexible, but it can also be harder to budget for repayments if they begin to vary from month to month.
Fixed rate car loan
A fixed rate car loan lets you lock in the interest rate for the entire duration of the loan. As the interest rate doesn't change over the loan term, your repayments will also stay exactly the same. This makes it much easier to budget for repayments each month. However, the fixed rates available from most lenders tend to be higher than the variable rates available.
Secured car loan
With a secured car loan, the vehicle you buy is used as collateral security for the loan. The lender has the right to repossess your vehicle if you default on your loan. It will then sell the vehicle to recoup the costs of the loan.
As this type of loan is less of a risk to the lender, the rates for secured loans will usually be lower than those offered on an unsecured loan. This type of loan is similar to a secured personal loan, however their intended use is for the purchase of a vehicle.
Unsecured car loan
With unsecured car loans, the lender doesn't use any of your assets as security for the loan. This means it has no asset to repossess if you stop making your loan repayments. These loans come with higher interest rates but you also have more flexibility with the way you use your loan.
Chattel mortgage
If you're self-employed and purchasing a car primarily for business use, you can consider a chattel mortgage. The lender you apply with takes out a "mortgage" over your car while you make monthly payments towards the vehicle. Once it is paid in full, the mortgage is removed and you own the car outright. Don't forget the Australian Government $30,000 tax break, too.
Chattel mortgages operate like a regular secured personal loan, in that the car you buy is still used as security over the chattel mortgage and you are still required to make regular monthly instalment payments off the principal balance. However, you can nominate whether you want a final payment that is larger than the usual payments. This residual payment is also called a balloon payment. You can use a balloon payment to help reduce the size of your monthly repayments throughout the loan term, which can be beneficial for business cash flow in some instances. Of course, you will then need to be able to cover the balloon payment at the end of the loan.
It can be a good idea to try and ensure that the trade-in value of the vehicle will cover the balloon payment in the event you wish to sell the vehicle.
Car hire purchase
Self-employed borrowers also have the option of financing a car using a car hire purchase. Every repayment made towards a car hire purchase agreement reduces the balance owing on the purchase price of the car. If you're a self-employed borrower, it's important you discuss the different car financing options with an accountant before making a decision. There are multiple cash flow and tax implications that may apply with different types of finance, so it's best to discuss which option will be best suited to your business needs.
Novated lease
A novated lease can be an option for employees who are able to make an arrangement with their employers. Essentially, the lender purchases the car and your employer makes the lease payments on the vehicle out of your before-tax salary. This can potentially help reduce your taxable income, which results in you paying less tax overall. At the end of the novated lease term, you have the option of purchasing the vehicle outright for an agreed sum or returning it and upgrading to a different car where you'll enter into a new lease agreement.
Car lease
For the self-employed, a car lease can also be used to buy a car for business purposes. The lender purchases the vehicle and you make regular lease payments until the end of the agreement. A commercial car lease may give you the option to purchase the car at the end of the lease term at a reduced price or you can choose to give the car back and enter into a new lease agreement for a different vehicle.
You can compare car loans by looking at the following
The interest rate. The interest rate charged on your car loan will play a part in how much your repayments will be. Always know what rate you're being offered and take the time to compare car loans from other lenders to be sure the offer is competitive.
The loan term. Car loans can be set over loan terms as short as one year or up to as long as seven years. Choosing a shorter loan term can reduce the amount of interest you pay on your loan overall and get your debts paid off much faster, but will increase your monthly payment amount. Likewise, opting for a longer loan term can reduce your monthly payments but will increase the amount of interest you pay in total and take you longer to pay off your debt. Some lenders, usually dealership finance providers, will give you a set loan term which comes with a balloon payment at the end of it. Check if your repayments will pay off your loan or if you'll need to cover more at the end. Choose a loan term that suits your financial goals and your income.
Minimum repayments. Ask what your minimum repayment amounts will be and check that this is affordable on your income and budget before you proceed.
How your repayments will work. Ask how often you need to make repayments, how you make them and check if you're able to make extra repayments or repay your loan early without penalty.
What fees you will be charged. There are lenders that charge a monthly account fee or administration fee on their car loans. This can range from $5 per month to $15 per month, depending on the type of finance you're applying for. Establishment fees, usually between $100 and $600, can also be charged. Early repayment fees are most common with fixed rate car loans, although it can also be charged on other loan types as well. Ideally, you want a loan that doesn't penalise you for paying off your debts.
If the lender requires insurance. As the lender will be using your car as collateral security for your loan, they may insist that the vehicle is properly insured at all times until the loan is fully repaid. If this is the case, don't forget to compare car insurance options too. Not only can you save hundreds of dollars, but you might find that the best car insurance for your situation isn't necessarily the cheapest.
What to consider before applying for a car loan
Work out how much you can afford to borrow. Before you start looking for a loan or searching for the dream car, work out how much you can afford to borrow. This is based on your income and outgoings. Go through your finances thoroughly and check the maximum amount that you can afford by way of monthly repayments.
Work out what terms you want from the car loan. You should also consider how long a term you want to repay the loan over before you start searching around for a lender or car. The longer the repayment term, the lower the repayments, but the more the loan will cost you overall in interest payments.
Extra costs. You need to think about additional costs associated with buying a new car and determine whether this is something that you want to work into the car loan, or whether you want to pay for this separately. This includes the cost of insurance, which can be quite high particularly for younger drivers with less experience.
When the cheapest interest rate isn't the cheapest loan
When most people go hunting for the cheapest loan, they immediately look for a low interest rate car loan and believe they're getting the best car loan. Unfortunately, it is possible for the car loan with the cheapest rate to end up costing you more over the term of the loan if you're not careful.
How the cheapest rate could cost you more
Consider a car that costs $25,000. One lender is offering a rate of 8% p.a. over 5 years and another is offering a rate of 9% p.a. The only difference is the fees. Take a look at how much it could cost you by just opting for the cheapest rate:
| | Lender A | Lender B |
| --- | --- | --- |
| Loan amount | $25,000 | $25,000 |
| Interest rate | 8% p.a. | 9% p.a. |
| Loan term | 5 years | 5 years |
| Monthly account fee | $20 | $0 |
| Establishment fee | $0 | $200 |
| Total monthly cost | $532.91 | $518.96 |
| Total repayment amount | $32,275 | $31,588 |
In the above example, the interest rate that was higher turned out to be the cheaper option, despite the initial up-front cost.
Make sure you consider and compare all costs before you apply for a car loan and use a car loan repayment calculator to determine your repayments.
How to get a lower interest rate
Be aware of interest rates in the market

If you take the time to compare car loans on finder.com.au, you'll get a strong idea of what interest rates are available from a range of lenders. This gives you plenty of ammunition when it comes to negotiating with your own lender.

See if you can negotiate a price with the seller

If you're keen to stay with your own bank or credit union for your car finance needs, take your interest rate information with you when you make your enquiries. This will encourage the lending officer to see if there is any room to take a few extra points off the interest rate they offer you.

Take out car dealership finance

When you apply for a loan through the finance officer at a car dealership, you have lots of room to negotiate on rates. This is because the dealership often receives its loans at discounted rates, leaving it extra room to bump up the rate you pay. That margin between what the dealer pays to the lender and what you pay to the dealer forms their "trail" commission. In other words, every time you make a payment, some of it goes towards paying interest to the lender and some goes to paying commission to the car dealership. Haggle and negotiate on the rates you're offered through the car dealership. It will usually have around 2% that it can drop from the initial rate that it quoted you.

Can you get a package deal?

Some banks will offer a discount on their advertised interest rates if you also have other banking products with them. If you already have a mortgage, a credit card and a transaction account with one bank, ask if it will give you a discount on your car loan if you add that to your package.
Ways you can reduce your monthly repayments
It's always possible to reduce the payments you make on your loan each month. The key is to ensure that you're not paying more than you really should over the entire term of the loan. Here are some ways you can reduce your minimum monthly payments.
Lowering the interest rate
By reducing your interest rate even a little, you should end up paying less on your monthly payments. This is one of the primary reasons why you should always take the time to check comparison sites before you apply for any type of finance.
Borrow less
It might sound obvious, but it's true. If you can borrow even a little bit less on your loan amount you'll end up paying less on your monthly repayments. Borrowing $5,000 more over a 5-year loan term adds up to $1,000 per year extra you have to pay back, plus the interest charged on that amount as well. This adds up to approximately $90 per month out of your pocket. You can reduce the amount you need to borrow by offering a trade-in of your old vehicle or even paying a slightly larger deposit out of your savings. Each of these options will help to reduce your loan amount, which naturally keeps your monthly payments as low as possible.
Consider a residual balloon payment
When you apply for finance that has a residual balloon payment remaining at the end of the term, you can drastically reduce your monthly repayments. For example, if you borrow $30,000 and you leave a $10,000 residual balloon payment to be paid at the end of the loan term, your repayments will be calculated based on the $20,000 to be repaid over 5 years, plus interest on the entire $30,000. Keep in mind you'll need to cover this cost at the end of the term, or refinance your car with the lender.
Opt for a longer loan term
When you choose a longer loan term, the amount you're required to pay each month is reduced. Unfortunately, the lender also gets to charge you interest on your debt for a longer period of time, so you could end up paying far more in interest over the loan term.
Take this example of loan terms on a $25,000 car loan.
| | | |
| --- | --- | --- |
| Description | Option 1 | Option 2 |
| Loan amount | $25,000 | $25,000 |
| Interest rate | 8.25% | 8.25% |
| Loan term | 5 years | 7 years |
| Monthly payment | $509.91 | $392.78 |
| Total paid over loan term | $30,594.38 | $32,993.22 |
In this example, Option 1 has a higher monthly repayment, but you only end up paying $5,594.38 in interest over the term of that loan. By comparison, Option 2 allows you to pay $117.13 less per month on your monthly repayments. This will definitely make budgeting easier throughout the loan term, but you end up paying $7,993.22 in interest over the loan term. This is $2,398.84 more in interest charges you end up paying overall.
What you'll need to apply
Below is a checklist of some of the information and documentation you may need to supply for your car loan application.
Identification
Driver's licence OR
Passport OR
Birth certificate
Medicare card may be required as additional documentation
Income and employment
Three recent payslips
Two years of tax returns (if self-employed)
Your after-tax income
Employment information and employer's contact details
Assets and liabilities
Details of properties or large assets (such as a car) you own
Your ongoing expenses
Credit card or store card limits
Details of loans or overdrafts
Vehicle details
Make, model, year and colour
Identification number (VIN) or chassis number
Engine number
Registration number
Purchase price
The car loan approval process in Australia
Getting your car loan approval might seem quick, but there are several stages your application needs to progress through before your money is released to the car's seller.
Steps to get a car loan:
To get the approval process started, you will need to fill out and sign an application form. This can be done in person at the bank branch or at the car dealership, or alternatively can be filled out using the lender's online application form on the website.
Once your application is received, a credit officer reviews it. If everything is in order, you should receive your conditional approval almost immediately.
The final approval stage is where the lender may request you to supply any documentation to support your application. This includes your identification, payslips or income verification, bank statements and any other pertinent information.
Once your final approval is received, you'll be asked to sign your loan documentation. This is your agreement with the bank to repay the amount you're borrowing over a specified loan term at an agreed interest rate.
The lender will fund your loan. This can happen in a number of ways: if your loan is secured it will usually be paid directly to the person/dealer you're buying the car from or the funds will be given to you as a cheque. If it's unsecured you will usually receive the funds directly and be responsible for purchasing the car.
*The products compared on this page are chosen from a range of offers available to us and are not representative of all the products available in the market. There is no perfect order or perfect ranking system for the products we list on our Site, so we provide you with the functionality to self-select, re-order and compare products. The initial display order is influenced by a range of factors including conversion rates, product costs and commercial arrangements, so please don't interpret the listing order as an endorsement or recommendation from us. We're happy to provide you with the tools you need to make better decisions, but we'd like you to make your own decisions and compare and assess products based on your own preferences, circumstances and needs.
Questions you may have about car loans
If you still haven't found the information you're looking for, we're confident you'll find it below.
Can anyone apply for a car loan?
Yes, if you meet the eligibility requirements. As long as you are older than 18, you're a permanent resident of Australia and you can verify that you earn a steady income, you may qualify.
How much can I borrow on a car loan?
The
amount you're able to borrow for a car loan
is determined by your income and current liabilities as well as the specific loan you apply for. There may also be minimum car loan amounts set by individual lenders. Lenders usually offer between $5,000 and $80,000 if the loan is secured.
Can I get a pre-approval for a car loan?
Yes.
Pre-approval for a car loan
is a great way to work out how much you can comfortably borrow and what your repayments will be before you head out car shopping.
How long does it take to get approval?
The approval process for car loans is usually very quick. In most cases, you should get a conditional approval in a couple of hours, but it may take longer depending on the lender.
Can I include the insurance and on-road costs in my loan amount?
Some lenders will allow you to include your car insurance premium and other costs associated with the purchase in your loan amount. Always ask to be sure this applies to your loan type.
Are there any types of cars I can't buy with my loan type?
Some lenders will place restrictions on a vehicle's age and even some restrictions on some car makes and models. If you're in doubt with the car you want to buy, take the time to ask your lender some questions about whether it will be suitable for them to use as security for your loan.
Do I need a deposit for a car loan?
Some lenders will allow you to borrow the entire purchase price of your car. This will depend heavily on the strength of your financial situation and your credit history.
How do I make payments to my loan?
Your repayments can be made automatically via direct debit on a weekly, fortnightly or monthly basis with most lenders. This is where a specific amount is debited from your regular transaction account each month to cover your payment. Some lenders will also allow you to make your payments via BPAY if you prefer.
Can I make extra repayments on my car loan?
This will depend entirely on the lender you choose and the type of car loan you want. Some loans will charge you an early repayment fee for making extra repayments while others won't. It's always a good idea to check whether
an early repayment fee will apply to your car loan
before you proceed with the application.
How do I make extra payments on my loan?
Most lenders will allow you to make additional repayments in a variety of ways. You can choose to make a payment directly into your loan account using BPAY, transfer funds electronically from your regular transaction account over to your loan account or nominate to have each payment taken out at an agreed amount as part of your direct debit agreement. For example, if your minimum repayment is $387.50 per month you might nominate to have your direct debit payments set to pay $400 per month instead.
How is the interest calculated on my loan?
Interest is calculated on your outstanding loan balance on a daily basis and charged to your account monthly in arrears.
Can I buy a car privately or do I have to buy through a dealer?
You are able to buy your car through a private seller if you wish. You will need to provide details about the car to the lender, such as registration number and vehicle identification number (VIN) for the loan to proceed.
Does applying for a car loan affect my credit report?
Any enquiries you make for any form of credit will be entered onto your credit report as an enquiry with that lender. If your application is declined and you end up submitting another application elsewhere, your report will show two enquiries. Our guide to
car loan credit checks
explains this further.
I've got bad credit. Can I still apply for a car loan?
Many banks may decline a car loan application from a borrower with a bad credit history. However, there are some lenders out there willing to let you borrow money even with bad credit. You may want to discuss your application with a car finance specialist before you proceed. This will help you to locate the appropriate lenders to help with your situation and improve your chances of getting your loan approved. These loans will generally be secured against the car in case of default.
Should I choose a balloon payment at the end of my car loan?
A balloon payment is a residual amount of money that needs to be repaid at the end of the loan term. This type of loan lets you reduce your monthly repayments throughout the term of the loan, then you need to pay off the lump sum amount still owing at the end. You might choose to sell the car to pay off the lump sum amount due or trade it in on another vehicle and refinance that residual amount into your new loan. You can read more about
balloon payments on car loans
in our guide.
Will I still owe the bank money if they repossess my car?
In the event that you stop making your car loan repayments, the lender may choose to repossess your car. They will sell it in an attempt to recoup some of their money along with covering any repossession fees they were charged. If the sale price of the car doesn't fully cover those costs or pay off your outstanding loan amount entirely, then you may still need to repay the bank for the outstanding balance.
Am I able to get out of a car contract with a car dealer?
Yes, you are. You have the right to cancel a contract within three clear days after you've signed the contract unless you are responsible for the car's delivery within this time.
How can I cancel my contract through cooling-off rights?
It's important to know whether or not you are able to cancel your contract through the cooling-off period. Once you know that you are able to do this, fax a letter to the vehicle trader explaining that you would like to break the contract
through the cooling-off period
. Keep a copy of it and ask for proof that the company received it within three days of you signing the contract.
Am I able to do this for every car contract?
Some car traders do not allow you to have cooling-off rights. This is important to know before you try and break the contract through the cooling-off period.
Are there different cooling-off periods between states?
Yes, there are. If you purchase a used car in Queensland, there is a cooling-off period of one day but there are no cooling-off periods for new vehicles. In New South Wales, there is a cooling-off period for new cars of one day that finishes at 5pm on the next business day. This does not apply to motorcycle purchases. In Western Australia, there are no cooling-off periods for any vehicle contracts, but you are able to break the contract before the dealer has informed you that the contract has been accepted.
Remember that a car loan can be a large financial commitment, so exercise diligence and compare a wide range of options before applying.
Read more on this topic