Compare car loans Australia
Learn about and compare car loan rates and features.
We're reader-supported and may be paid when you visit links to partner sites. We don't compare all products in the market, but we're working on it!
Car Loan Finder® can help you find the right car loan for your needs.
Loans.com.au - New and Dealer Used Car Loan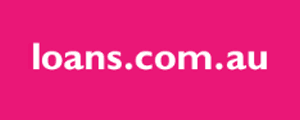 Loans.com.au - New and Dealer Used Car Loan
Early payout available
No monthly ongoing fee
Borrow up to $100,000

100% confidential application
Loans.com.au - New and Dealer Used Car Loan
A competitive fixed rate to purchase a car up to four years old. Option to add on-road costs into loan amount.
Interest rate: 4.67% p.a.
Comparison rate: 5.22% p.a.
Interest rate type: Fixed
Application fee: $400
Minimum loan amount: $5,000
Maximum loan amount: $100,000
Compare car loans
Buying a new car can be a big step and a big investment for most people. Having a reliable vehicle is important to most, as this is the mode of transport that they use for everything from ferrying the kids around to getting to work. Although there are some people who can enjoy the luxury of paying in full for a new car from their savings, most of us have to rely on finance to buy a new, reliable vehicle. There are a few options available when it comes to getting finance to purchase a car, including finding a competitive car loan.

How do car loans work?
Car loans can work differently depending on what type of loan you take out and what kind of car you're looking to purchase.
Generally, the following steps will apply:
You apply for finance. Once you've chosen your car finance you need to submit your application. Unsecured car loans will only require your personal and financial details, but secured car loans will also need information about the car.
The lender approves your loan. Loan approvals can happen on the same day or they may take up to 10 days. You may also be able to receive conditional approval, whereby you will be told how much you are likely to be eligible for so you can go car shopping knowing your spending limitations.
The car is purchased using the funds. This can happen a few different ways. If you're buying a car in a private sale, your lender may be able to pay the seller directly or give you a cheque to pay for it yourself. If you're purchasing from a dealership, the lender will usually pay the dealer directly. Unsecured loans will require you to arrange the payment yourself.
Compare car loan types
There is a wide variety of car financing options out there and there are features that differentiate those options.
Secured car loan
With a secured car loan, the vehicle you buy is used as collateral security for the loan. The lender has the right to repossess your vehicle if you default on your loan. As this type of loan is less of a risk to the lender, the rates for secured loans will usually be lower.
Unsecured car loan
With unsecured car loans, the lender doesn't use any of your assets as security for the loan. This means it has no asset to repossess if you stop making your loan repayments. These loans come with higher interest rates but you also have more flexibility with the way you use your loan.
Chattel mortgage
If you're self-employed and purchasing a car primarily for business use, you can consider a chattel mortgage. The lender you apply with takes out a "mortgage" over your car while you make monthly payments towards the vehicle. Once it is paid in full, the mortgage is removed and you own the car outright. Don't forget the Australian Government $30,000 tax break, too.
Car hire purchase
Self-employed borrowers also have the option of financing a car using a car hire purchase. Every repayment made towards a car hire purchase agreement reduces the balance owing on the purchase price of the car. If you're a self-employed borrower, it's important you discuss the different car financing options with an accountant before making a decision.
Novated lease
A novated lease can be an option for employees who are able to make an arrangement with their employers. Essentially, the lender purchases the car and your employer makes the lease payments on the vehicle out of your before-tax salary. This can potentially help reduce your taxable income, which results in you paying less tax overall. At the end of the novated lease term, you have the option of purchasing the vehicle outright for an agreed sum or returning it and upgrading to a different car where you'll enter into a new lease agreement.
Car lease
For the self-employed, a car lease can also be used to buy a car for business purposes. The lender purchases the vehicle and you make regular lease payments until the end of the agreement. A commercial car lease may give you the option to purchase the car at the end of the lease term at a reduced price or you can choose to give the car back and enter into a new lease agreement for a different vehicle.

COVID-19 Car Guides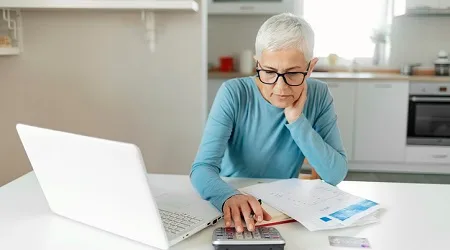 If you are thinking of deferring your loan repayments because of coronavirus, here are the conditions you need to know about.
Read more…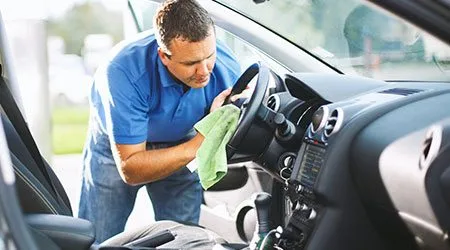 Been washing your hands and cleaning your devices but forgot your car? Here's how to give your car a deep clean.
Read more…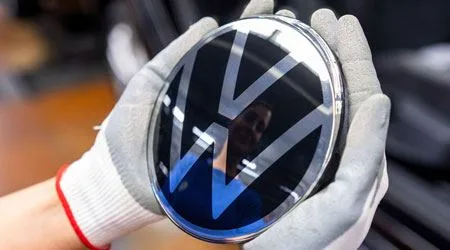 Can't afford your car loan repayments because of the COVID-19 pandemic? Here's what to do.
Read more…
You can compare car loans by looking at the following
Before you apply for any loan, it's always a good idea to check as many details as you can about the offer you're getting. Here are some things you need to look for before you proceed.
Consider these when comparing car loans:
The interest rate. The interest rate charged on your car loan will play a part in how much your repayments will be. Always know what rate you're being offered and take the time to compare car loans from other lenders to be sure the offer is competitive.
The loan term. Car loans can be set over loan terms as short as one year or up to as long as seven years. Some lenders, usually dealership finance providers, will give you a set loan term which comes with a balloon payment at the end of it. Check if your repayments will pay off your loan or if you'll need to cover more at the end.
How your repayments will work. Ask how often you need to make repayments, how you make them and check if you're able to make extra repayments or repay your loan early without penalty.
What fees you will be charged. There are lenders that charge a monthly account fee or administration fee on their car loans. This can range from $5 per month to $15 per month, depending on the type of finance you're applying for. Establishment fees, usually between $100 and $600, can also be charged.
If the lender requires insurance. As the lender will be using your car as collateral security for your loan, they may insist that the vehicle is properly insured at all times until the loan is fully repaid. If this is the case, don't forget to compare car insurance options too. Not only can you save hundreds of dollars, but you might find that the best car insurance for your situation isn't necessarily the cheapest.
Tips to help you when getting a car loan
Some tips that can help those looking to take out a car loan include:
Work out how much you can afford to borrow. Before you start looking for a loan or searching for the dream car, work out how much you can afford to borrow. This is based on your income and outgoings. Go through your finances thoroughly and check the maximum amount that you can afford by way of monthly repayments.
Work out what terms you want from the car loan. You should also consider how long a term you want to repay the loan over before you start searching around for a lender or car. The longer the repayment term, the lower the repayments, but the more the loan will cost you overall in interest payments.
Extra costs. You need to think about additional costs associated with buying a new car and determine whether this is something that you want to work into the car loan, or whether you want to pay for this separately. This includes the cost of insurance, which can be quite high particularly for younger drivers with less experience.
When the cheapest interest rate isn't the cheapest loan
When most people go hunting for the cheapest loan, they immediately look for a low interest rate car loan and believe they're getting the best car loan. Unfortunately, it is possible for the car loan with the cheapest rate to end up costing you more over the term of the loan if you're not careful.
How the cheapest rate could cost you more
Consider a car that costs $25,000. One lender is offering a rate of 8% p.a. over 5 years and another is offering a rate of 9% p.a. The only difference is the fees. Take a look at how much it could cost you by just opting for the cheapest rate:
| | Lender A | Lender B |
| --- | --- | --- |
| Loan amount | $25,000 | $25,000 |
| Interest rate | 8% p.a. | 9% p.a. |
| Loan term | 5 years | 5 years |
| Monthly account fee | $20 | $0 |
| Establishment fee | $0 | $200 |
| Total monthly cost | $532.91 | $518.96 |
| Total repayment amount | $32,275 | $31,588 |
In the above example, the interest rate that was higher turned out to be the cheaper option, despite the initial up-front cost.
Make sure you consider all costs before you apply for a car loan and use a car loan repayment calculator to determine your repayments.
How to get a lower interest rate
Be aware of interest rates in the market

If you take the time to compare car loans on finder.com.au, you'll get a strong idea of what interest rates are available from a range of lenders. This gives you plenty of ammunition when it comes to negotiating with your own lender.

See if you can negotiate a price with the seller

If you're keen to stay with your own bank or credit union for your car finance needs, take your interest rate information with you when you make your enquiries. This will encourage the lending officer to see if there is any room to take a few extra points off the interest rate they offer you.

Take out car dealership finance

When you apply for a loan through the finance officer at a car dealership, you have lots of room to negotiate on rates. This is because the dealership often receives its loans at discounted rates, leaving it extra room to bump up the rate you pay. That margin between what the dealer pays to the lender and what you pay to the dealer forms their "trail" commission. In other words, every time you make a payment, some of it goes towards paying interest to the lender and some goes to paying commission to the car dealership. Haggle and negotiate on the rates you're offered through the car dealership. It will usually have around 2% that it can drop from the initial rate that it quoted you.

Can you get a package deal?

Some banks will offer a discount on their advertised interest rates if you also have other banking products with them. If you already have a mortgage, a credit card and a transaction account with one bank, ask if it will give you a discount on your car loan if you add that to your package.
Ways you can reduce your monthly repayments
It's always possible to reduce the payments you make on your loan each month. The key is to ensure that you're not paying more than you really should over the entire term of the loan. Here are some ways you can reduce your minimum monthly payments.
Borrow less
It might sound obvious, but it's true. If you can borrow even a little bit less on your loan amount you'll end up paying less on your monthly repayments. Borrowing $5,000 more over a 5-year loan term adds up to $1,000 per year extra you have to pay back, plus the interest charged on that amount as well. This adds up to approximately $90 per month out of your pocket.
Consider a residual balloon payment
When you apply for finance that has a residual balloon payment remaining at the end of the term, you can drastically reduce your monthly repayments. For example, if you borrow $30,000 and you leave a $10,000 residual balloon payment to be paid at the end of the loan term, your repayments will be calculated based on the $20,000 to be repaid over 5 years, plus interest on the entire $30,000. Keep in mind you'll need to cover this cost at the end of the term, or refinance your car with the lender.
Opt for a longer loan term
When you choose a longer loan term, the amount you're required to pay each month is reduced. Unfortunately, the lender also gets to charge you interest on your debt for a longer period of time, so you could end up paying far more in interest over the loan term.

What you'll need to apply
Below is a checklist of some of the information and documentation you may need to supply for your car loan application.
Identification
Driver's licence OR
Passport OR
Birth certificate
Medicare card may be required as additional documentation
Income and employment
Three recent payslips
Two years of tax returns (if self-employed)
Your after-tax income
Employment information and employer's contact details
Assets and liabilities
Details of properties or large assets (such as a car) you own
Your ongoing expenses
Credit card or store card limits
Details of loans or overdrafts
Vehicle details
Make, model, year and colour
Identification number (VIN) or chassis number
Engine number
Registration number
Purchase price
The car loan approval process in Australia
Getting your car loan approval might seem quick, but there are several stages your application needs to progress through before your money is released to the car's seller.
Steps to get a car loan:
To get the approval process started, you will need to fill out and sign an application form. This can be done in person at the bank branch or at the car dealership, or alternatively can be filled out using the lender's online application form on the website.
Once your application is received, a credit officer reviews it. If everything is in order, you should receive your conditional approval almost immediately.
The final approval stage is where the lender may request you to supply any documentation to support your application. This includes your identification, payslips or income verification, bank statements and any other pertinent information.
Once your final approval is received, you'll be asked to sign your loan documentation. This is your agreement with the bank to repay the amount you're borrowing over a specified loan term at an agreed interest rate.
The lender will fund your loan. This can happen in a number of ways: if your loan is secured it will usually be paid directly to the person/dealer you're buying the car from or the funds will be given to you as a cheque. If it's unsecured you will usually receive the funds directly and be responsible for purchasing the car.
*The products compared on this page are chosen from a range of offers available to us and are not representative of all the products available in the market. There is no perfect order or perfect ranking system for the products we list on our Site, so we provide you with the functionality to self-select, re-order and compare products. The initial display order is influenced by a range of factors including conversion rates, product costs and commercial arrangements, so please don't interpret the listing order as an endorsement or recommendation from us. We're happy to provide you with the tools you need to make better decisions, but we'd like you to make your own decisions and compare and assess products based on your own preferences, circumstances and needs.
Questions you may have about car loans
If you still haven't found the information you're looking for, we're confident you'll find it below.
Remember that a car loan can be a large financial commitment, so exercise diligence and compare a wide range of options before applying.
Read more on this topic