Compare these money transfer services to find cheap, quick and convenient ways to send money overseas.
Are you looking for a suitable international money transfer option? There are more foreign exchange businesses than ever that enable you to send money overseas in minutes. Whether you need to send money back home or pay an employee based overseas, specialist international money transfer companies can give you a better deal than your bank.
International Money Transfer Offer
TorFX International Money Transfers
0% commission and no fees
Segregated accounts
Fast, free money transfers
Free market updates
International Money Transfer Offer
TorFX has no charges and 0% commission that lets you save on fees with a competitive exchange rate.
Minimum transfer amount: $200
Online transfer fee: $0
Compare some of the best international money transfer services
finder.com.au
has access to and are not representative of all the products available in the market. Products are displayed in no particular order or ranking. The use of terms "Best" and "Top" are not product ratings and are
subject to our disclaimer
. You should consider seeking independent financial advice and consider your personal financial circumstances when comparing products.
Can't find what you're looking for? Have a TorFX currency expert contact you for free
Save money on your personal or business international money transfer today. Fill in the form and you'll be contacted by a foreign exchange expert to have an obligation-free discussion about your options. Our foreign exchange experts offer a best rate guarantee, are ASIC authorised and never charge transfer fees.
They can help you with all your needs including:
Buying property abroad
Emigrating
Regular overseas payments
Risk management
Forecasting
Watch our video to learn how money transfers work
See exchange rate updates in real time
Infographic: How to make an international money transfer
Back to top
How do international money transfers work?
Want a better exchange rate?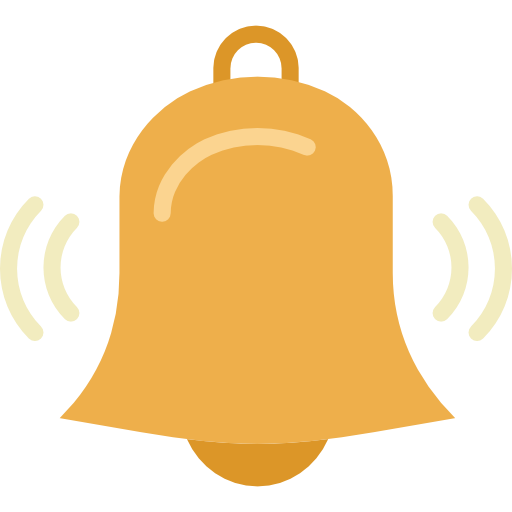 Keep ahead of the curve with daily currency exchange rate alerts.
An international money transfer is the process of sending money overseas. These services specialise in foreign exchange services.
Generally, you open an account with the service, deposit the money you want to send via your local bank account so you're not charged any fees. Then, you indicate what country you want to send the funds to by providing the recipient's IBAN/SWIFT number, BSB and account number. The service then processes the transaction for you, which is usually at a better exchange rate and with lower fees due to economies of scale.
Most international bank-to-bank transfers are expensive and slow. You can get a better deal on international money transfers using a dedicated foreign exchange company, such as HiFX, Western Union or CurrencyFair. There are two types of international money transfer providers: online-only companies and those with storefronts. These services offer more ways to pay and collect cash.
How do I choose an appropriate international money transfer for my situation?
In general, there are two situations in which travellers, expats and working holiday-makers find themselves in:
Situation 1
Your primary aim is to work.
You have bank accounts in both countries (or your recipient has one).
You're sending reasonably large sums of money – greater than $1,000.
Situation 2
You don't have a bank account in the destination country.
You're passing through the country.
You're sending reasonably small sums of money – less than $1,000.
There are two main options to help you out if you fall into situation one:
Option A. Use a dedicated money transfer company with zero or low fees and a competitive exchange rate (typically 1-2% less than mid-market rate).
Option B. Use your bank and pay fees up to $100 and get unfavourable exchange rates (typically 2-4% less than mid-market rate).
If you fall into situation two, there's one option you can take:
Option C: Use a remittance company.
How do these options work?
Option A: Money transfer companies
Register online with the transfer service of your choice.
Input transaction details, including the amount you want to transfer.
Get approved by the transfer company. You may need to scan or email a copy of your ID for the first transaction.
Transfer funds through your bank using the account details from your transfer company.
Get your money. Your transfer service will deposit your funds in your destination account.
Option B: Transfer money using your bank
You will need to be able to send money online with your current bank.
You'll usually need to know the address of the receiving bank, the account details of the receiving account, the account name and often the receiving bank's SWIFT code (an international bank identification system).
It's a good idea to check with your bank about exchange rates.
You can use this method to send an international money order online to your home bank account or to a third party.
Option C: Wire cash through global companies
There are several pros and cons to option C:
Pros of wiring cash
No location too remote.
No Internet access required.
No local bank account required to send and receive cash.
Send a money order online to third parties or to yourself if you'll be there to pick it up.
Sending your international money order online occurs quickly.
Cons of wiring cash
Money transferred in cash makes large sums unmanageable.
In-person pick-up is required. You must go to the actual Western Union representative and fill out a form.
It's a quick-fix solution.
You cannot transfer money from an account or from your credit card. It's cash only.
You can't send a money order online to yourself unless you'll be back at home immediately to pick it up.
The different types of international money transfer providers
Brick-and-mortar companies, such as Western Union and MoneyGram, let you make a cash or EFTPOS payment in person, usually without prior registration. The recipient can collect cash moments after you've made a payment by showing identification.
These companies have hundreds of thousands of agents around the world and have arrangements with retailers like 7/11. These international money transfer companies also offer online payments and deposits to bank accounts.
Online-only lenders let you transfer money overseas using your debit or credit card or through a bank transfer. These providers deposit the money in the recipient's foreign account or make the money available as a cash collection.
Cash orders can be ready in minutes and some companies even offer next-day home deliveries. You must register for an account to make an online overseas payment, and in most cases, registration is free of charge.
Fees and charges
International money transfer providers make money by charging a transfer fee and applying a margin to the foreign exchange rate. Some providers offer first transfer free deals for new customers and promo codes so you can get discounts on your second and third transfers. Even with these fees, you'll find that using a company that specialises in international money transfers is far cheaper than bank-to-bank telegraphic transfers.
Why do people prefer money transfers instead of using their bank?
It's fast. International money transfers done through a forex trader can be available in the recipient's account in one business day or less.
It's cheap. Using a specialist forex service can get you a rate close to the interbank rate and there are services which don't charge a commission for international money transfers.
It's also safe and secure. Transfers using banks and foreign exchange traders offer secure online platforms to deposit funds. An investigation by consumer advocacy group, Choice, found that foreign exchange services such as OFX and CurrencyFair presented little-to-no risk to users.
Back to top
How do I compare international money transfer services?
Here are the key points of comparison between different international money transfer services:
Collection options
How can the recipient collect the funds? Not everyone has a bank account. WorldRemit, Western Union and MoneyGram are three international transfer companies which make funds available as cash.
Collection methods can vary depending on where you're sending money.
Payment options
How can you pay? International money transfer companies allow payment using a debit or credit card, and some let you make a bank account deposit. Western Union and MoneyGram allow in-person cash payments.
Transfer time depends on how you pay for your international money transfer.
Transfer fees
How much will it cost to make an international payment? Dedicated foreign exchange providers cost far less than banks, which charge a flat fee for transfers initiated online or at a branch.
Exchange rates
What rate will you get on your transfer? Peer-to-peer international money transfers offer some of the best foreign exchange rates. Banks are on the other end of the scale. You can compare exchange rates when you get a quote for an international money transfer.
Some online transfer companies will match competitor's quotes.
Minimum and maximum transfer amount
What is the minimum and maximum amount you can send? Transfer fees will determine whether your international money transfer is cost effective; however, some companies and institutions let you send as little as $1.00.
Some providers will waive transaction fees when you make large transfers.
Customer service
Can you speak to an operator if things don't go according to plan? The ability to access 24-hour customer service is important if you need to cancel or amend an international payment.
International money transfers should also include order tracking.
How to get the best exchange rate
The latest in foreign exchange
What are the differences between international money transfer companies and banks?
The cost is the main difference between bank telegraphic transfers and transfers using foreign exchange providers.
International bank-to-bank transfers are an expensive way to send money overseas. Banks apply a higher margin to their foreign exchange rates and charge more for the service than forex providers. The receiving bank and other go-between institutions may also charge a fee to deliver funds when you send money overseas directly from your bank account.
There are exceptions.
Bank accounts to use for overseas online transfers
International banks, such as Citibank and ING, can offer a better deal on international money transfers than homegrown financial institutions. But these banks have limited services and capabilities.
For example, Citibank offer free global transfers between Citibank accounts in specific countries. However, transfers can take a number of business days and the recipient must be a Citibank customer.
Take this example: A $5,000 online international money transfer to India
| Service | Transfer fee | Exchange rate (AUD / INR) | AUD Amount | INR Amount |
| --- | --- | --- | --- | --- |
| TransferWise | $34.76 | ₹49.065 | $5,034.76 | ₹243,906.95 |
| Commonwealth Bank | $22.00 | ₹46.775 | $5,022.00 | ₹232,874.37 |
| Citibank Plus | $0 | ₹48.092 | $5,000.00 | ₹240,460.00 |
| HiFX | $0 | ₹49.084 | $5,000.00 | ₹245,421.82 |
| ING Orange Everyday | $0 | ₹49.105 | $5,000.00 | ₹245,525.50 |
*Correct 16/06/2017
Looking at the difference between TransferWise and Commonwealth Bank, the two companies which charge transfer fees, the difference in the rate outweighs the transfer fee. By spending $10 more to use TransferWise, you end up about AUD$40 better off once the conversion has taken place.
Using your bank
Bank-to-bank telegraphic transfers are a little more straightforward. Just log into your online banking facility and add a new international payee in the "pay anyone" menu. You'll be asked to enter the SWIFT or IBN code as well as the payee's personal and bank details.
Other differences
Besides rates and fees, banks and foreign exchange services differ in the transfer time and collection options.
Transfer time. Bank-to-bank transfers can take longer than transfers using an online foreign exchange provider.
Collection options. Online international money transfers using a forex provider can be made available as cash in some cases.
Back to top
How do I send money overseas?
Once you've compared international money transfer providers, you can find out how to send money overseas by clicking on the links in our comparison table.
Using a foreign exchange provider
Get a preliminary quote. Use foreign currency calculators to get an international money transfer quote. These calculators will only provide you with an indicative rate. The actual rate at the time you accept the transfer may be different depending on how often the provider updates their rates.
Create an account. If you like the quote from the foreign exchange provider, you can register your details to create an account. In most cases, you must verify your identity to complete the registration by providing an accepted form of identification, such as your passport or driver's licence. You may also be asked to verify your address by providing a utility bill or government notice.
Get a detailed quote. Once you've created your account, you can log in to the provider's website and request a second quote to get the actual exchange rate for your transfer.
Accept the transfer. If you're happy with the quote, you can make a payment to the foreign exchange provider to confirm the transaction. Payment processing time depends on how you make a payment, for example, credit card and debit card payments are processed sooner than transfers from your bank account.
Track the transfer. Most money transfer companies let you track your foreign exchange order through their online customer portal.
How to transfer money overseas
The general steps are as follows:
Log in to your money transfer account or profile.
Choose the recipient country, transfer amount and transfer method.
Pay with your credit card or debit card.
You'll receive a confirmation email or SMS with your tracking number.
The money will be deposited into your recipient's local bank account within a couple of business days.
Back to top
How do I get a competitive exchange rate?
Getting a competitive exchange rate isn't difficult, but finding a good rate is only half the battle. The fees for your transfer must also be competitive, otherwise you might still lose out.
Getting the best* rate when transferring money
Here are some tips to ensure you get the best deal on fees and exchange rates when transferring money:
Find out what current rates are. You should have a reliable baseline to compare the rates offered by money transfer companies and banks. Two well-known currency conversion resources include XE and Oanda. These are free tools you can use to see live conversion rates and both feature currency conversion calculators.
Compare by asking for a quote. Getting the best exchange rate can be difficult because money transfer services can charge high fees but offer competitive rates. This means sometimes it's a good idea to ask for a quote, and then compare this to quotes from other providers.
Ensure you're comparing the most accurate rate. This links in with the above point. Until you register with a money transfer service, you're more than likely seeing their indicative exchange rates and not the most accurate rates available. Ensure that if you choose not to compare quotes as the above point suggests, that you compare the exchange rate you'll actually receive, which usually will require you to register with a service or make a call.
Helpful advice when sending money overseas
Don't transfer money internationally using your bank account. International money transfers from your bank account can be an expensive way to send money overseas. Use comparison services and websites to shop around and find the best deal.
You should be aware of any limitations and sanctions placed on the recipient country. International money transfers can be collected as cash in some countries; while bank account deposits are the only transfer option in other countries. International money transfer services such as Western Union offer different collection options for different countries. Furthermore, due to government regulations, you won't be able to send money to various countries.
Definition: Best* money transfer service
There is no single best money transfer service, and the best service for you may not be the best for someone else. This is because there are many factors to consider when sending an international money transfer in addition to the exchange rate, including the transfer fees, the payment method, the speed of delivery and the level of customer service. One person may need to transfer money within 24 hours, while others may have no time frame.
You should consider a range of products when deciding which provider is best suited to your personal money transfer needs.
Compare money transfers for your business
Rates last updated June 19th, 2018
Wait, you still haven't answered my question!
It's an industry standard for international money services to use a 128 bit SSL encryption system as a minimum. Many also hold an Australian Financial Services Licence or foreign equivalent, and all must adhere to strict anti-money laundering regulations.
In most cases you can check the progress of your international money transfer, and therefore you are provided with complete control and visibility of your transactions. You should be able to access your account 24/7 to check its progress.
---
Compare providers so you can save money on your international money transfers. Our team is on hand to help you with any of your questions.