Compare home loans
Compare home loan rates, fees and features from 20+ Australian lenders and get a better deal.
Start your home loan search
Home Loan Finder® helps you easily compare home loans from lenders big and small. You can apply directly with lenders or contact a mortgage broker for expert help.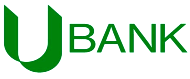 UBank UHomeLoan Variable Rate - Discount Offer for Owner Occupiers, Variable P&I Rate
UBank Home Loan Offer
Get a low rate home loan with unlimited redraws and no upfront or ongoing fees.
Interest rate

of

2.49% p.a.

Comparison rate of 2.49% p.a.
Application fee of $0
Maximum LVR: 80%
Minimum borrowing: $200,000
Compare the latest home loans August 2020
Compare mortgage products in the table below. Click on the green buttons to leave your details and begin an enquiry.
After entering your details a mortgage broker from Aussie will call you. They will discuss your situation and help you find a suitable loan.
A comparison of home loans from multiple lenders.

Expert guidance through the entire application process.

Free suburb and property reports.
---

The Adviser's number 1 placed mortgage broker 8 years running (2013-2020)
What is a home loan?
A home loan is the money you borrow to purchase a property. You repay this money plus interest charged by the lender. The amount you borrow is called the loan principal or loan amount. The interest you pay is determined by the interest rate.
Australians typically borrow between 80% and 95% of a property's value. The remainder of the money is called a deposit and you need to save this yourself. A mortgage term typically lasts for 25–30 years, although it can be shorter.
The interest rate is the most important part of the loan because it affects your repayments. But if you want to compare home loans there are few more questions to answer.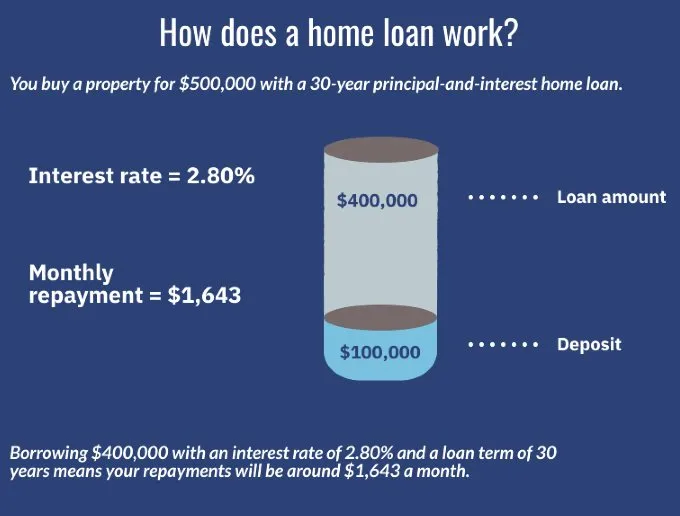 Are you a home owner or an investor?
If you're borrowing money to buy a home to live in you need an owner-occupier mortgage. If you're buying an investment property you're looking for an investment loan.
Investor mortgages have slightly higher rates but are otherwise more or less the same. It's the purpose behind the mortgage (what you're using it for) that matters.
Are you a refinancer?
What if you already have a mortgage but want to switch to a better deal? This makes you a refinancer. Most loans are available for refinance. They're not separate, specialised products.
If you already have a home loan but want to switch to a new loan with a new lender there's nothing stopping you. But you will need to apply all over again with the new lender.
It's a bit of work but switching to a lower rate can save you a lot of money.
Fixed versus variable?
It's important to decide whether you want a fixed or variable interest rate. Variable rates have more flexibility but your rate can go up (or down) at any time.
Fixed rates let you budget your repayments more accurately because you know your repayments in advance. But they're less flexible. And if you want to refinance a fixed rate loan during the fixed period there is a fixed loan break cost.
Read more about the fixed versus variable decision
What repayment type do you need?
Another decision you'll have to make is your loan's repayment type. Most borrowers in Australia opt for principal-and-interest loans. These loans require you to pay off the money you've borrowed plus interest at the same time.
Interest-only loans offer you an early period where you only pay the interest, not the loan amount itself. This makes your repayments lower early on, but they end up being higher later on. It's a popular option for savvy investors, but be aware that it isn't the best option for everyone.
How do I compare home loan interest rates?
A good home loan comparison starts with a careful look at interest rates. The interest rate is the key component on any home loan. The lower the rate, the lower your repayments will be. It's as simple as that.
Here's the difference in repayments between a 3.50% and a 3.00% interest rate (on otherwise identical loans with 20% deposits and principal-and-interest repayments).
| Interest rate | 3.50% | 3.00% |
| --- | --- | --- |
| Loan amount | $400,000 | $400,000 |
| Loan term | 30 years | 30 years |
| Monthly repayments | $1,796 | $1,686 |
| Savings (monthly) | N/A | $110 cheaper |
| Savings (yearly) | N/A | $1,320 cheaper |
| Savings (life of loan) | N/A | $39,600 cheaper |
Over 30 years, that 50 basis point difference in the interest rate could save a borrower $39,600 in interest charges. It's huge.
Check out Finder's lowest monthly mortgage rate tracker
What counts as a competitive mortgage rate? It can be hard to judge, especially with rates changing so often. Luckily Finder has made it easier for you.
Every month we analyse all the loans in our database and find some the lowest home loan rates. The graph below shows the lowest fixed and variable rates for home buyers and investors
You can learn more about our data and methodology here. Note that the rates in the graph may be slightly lower than the lowest available rates in our comparison table, but they can help you get a clear sense of what a good deal looks like.
How do I compare mortgage features and fees?
Beyond the interest rate, comparing home loans means looking at fees and the various features that mortgages come with. A loan with the right features gives you more control over your money and unlocks new ways to use your mortgage to your advantage.
Comparison rate
The comparison rate does what its name suggests: it helps you compare a home loan. This rate is a home loan's interest rate, plus the cost of fees taken into consideration. It is a legal requirement to be displayed on all loans. But it's only a hypothetical calculation (and not necessarily that helpful any more).
Features
Not every home loan comes with the same features. But here are the most common and useful ones:
Loan-to-value ratio (LVR)
Loan-to-value ratio (or LVR) is another way of saying minimum deposit. Most loans have a maximum LVR of 80%, meaning you need a 20% deposit.
However, many loans also have a maximum insured LVR of up to 95%. This means you can get the loan with a smaller deposit, but you will need to pay lenders mortgage insurance (LMI) when your deposit is under 20%.
Fees
It's hard to go through the mortgage process without paying some fees. You should always factor fees in to your home loan comparison.
Examples of home loan fees include:
Application fees. This is a one-off fee many lenders charge during the application stage.
Ongoing fees. Some loans come with a monthly or annual fee.
Valuation fees. This covers your lender's cost to have your property valued by an expert.
Legal fees. This covers your lender's conveyancing costs.
Discharge fees. A discharge fee is only charged when you end a home loan, either by refinancing or paying off the loan.
How much can I borrow with a home loan?
The amount that a lender will offer you depends on multiple factors:
To maximise your chances of getting a loan approved, or borrowing more, you should check your credit score in advance, minimise your spending in the months before applying for a loan and focus on paying down any outstanding credit card or personal loan debts.
Estimate your borrowing power with our calculator
How do I choose a lender?
Let's be honest, many Australian borrowers don't compare home loans by rates and features: they start with lenders. There is a huge number of lenders in the Australian mortgage market, and they all offer different levels of service and product ranges.Mortgages are all structured in the same basic way, and all Australian lenders are regulated by the Australian Prudential Regulation Authority (APRA) and other regulatory bodies.
That being said, it's still a really good idea to read reviews from other customers to try and gauge the quality of a lender's customer service before applying.
The Big Four Banks
The Big Four are the dominant players across Australian banking. Even in a crowded lending market most customers stick with the Commonwealth Bank, NAB, Westpac or ANZ. They all offer banking apps, large customer service teams, extensive branch and ATM coverage, and lots of mortgages to choose from. You won't get the absolute lowest rates on earth with the Big Four, but they are always competitive.
Other banks
There's more to mortgages than the biggest players, of course. Most Australian cities and regions have smaller local banks with a range of home loans to consider. And they often cover large areas of the country. There are also large lenders with nationwide service and international banks operating locally in Australia.
Credit unions and non-bank lenders
There is an enormous number of Australian credit unions, non-bank lenders, building societies and other institutions that are member-owned. This means they work for their members and don't pay dividends to shareholders. They're often regional and may not have a presence in every state or territory.
These lenders are usually members of the Customer-Owned Banking Association (COBA), which lists 63 member institutions. Here are some of them:
Digital banks, fintechs, neo-banks and online lenders
There are lenders who do business entirely online (with phone support). Lenders like loans.com.au, Tic:Toc and UBank are examples of online lenders with competitive rates. Some newer players in the market include neobank or fintech lenders like Athena and 86400, which use apps and big data to offer customers a convenient online mortgage experience.
Specialist lenders
Borrowers in unique circumstances may need finance from a specialist lender. This includes bad credit home loans for borrowers with poor credit histories, bridging finance and reverse mortgages for older borrowers.
How do I apply for a home loan?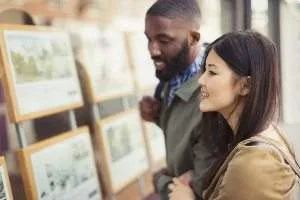 Once you've finished your home loan comparison you will need to apply for a loan. But remember that the mortgage is just one part of a bigger home buying process:
Work out your borrowing power. Look at your income and expenses to work out how much you can afford to borrow. Look at prices in the area you wish to buy and get a realistic sense of your budget. This step will guide your whole buying journey.
Saving a deposit. You will need at least 5% of the property's value saved up. But having a 20% deposit will put you in a stronger position when you approach a lender.
Compare home loans. Find a loan that suits your borrowing needs and has a competitive interest rate. Don't forget to look at the features too, and check if the lender has any restrictions based on the property type of postcode you're buying in.
Finding a property. The search for the perfect property can be a long one, but it's important to get it right. Look online, go to as many inspections as you can and find the home or investment that's right for you.
Get pre-approval. This is an optional step but it's one many buyers take before they find a property to buy. Pre-approval means a lender has taken a quick look at your savings, income and expenses and has indicated a potential amount to lend you. You have to pick a lender at this stage, but pre-approval is not binding and you're free to change your mind later.
Contract of sale. Once you find your home and your offer or auction bid is successful you will sign a contract of sale. This is the time to talk to a licensed conveyancer who will look over the contract and guide you through settlement.
Mortgage application. Once you've bought your property it's time to officially apply for a mortgage. You will need documents to establish your identity, pay slips and account information, plus the property address.
Approval. Your lender approves your application (fingers crossed) and now you wait until settlement day. There's not much to do but wait at this point, although your conveyancer or lender may request additional information from you. Now's a good time to get your home and contents insurance sorted too.
Settlement. This is the day you legally become the owner of the property and the mortgage begins. Prior to settlement your conveyancer, the seller's conveyancer and the lender's conveyancer will all communicate and perform the necessary legal checks to complete the transfer of the property title, the provision of funds and stamp duty.
Get the keys and move in. After settlement it's all yours. Now you have to focus on paying off your mortgage.
Need help with your home loan journey? Talk to a broker
More helpful home loan guides
---
The products compared on this page are chosen from a range of offers available to us and are not representative of all the products available in the market. There is no perfect order or perfect ranking system for the products we list on our Site, so we provide you with the functionality to self-select, re-order and compare products. The initial display order is influenced by a range of factors including conversion rates, product costs and commercial arrangements, so please don't interpret the listing order as an endorsement or recommendation from us. We're happy to provide you with the tools you need to make better decisions, but we'd like you to make your own decisions and compare and assess products based on your own preferences, circumstances and needs.