Looking for the best credit card deal?
Our expert top picks can help you find one that's right for you.
We're reader-supported and may be paid when you visit links to partner sites. We don't compare all products in the market, but we're working on it!
🧪How we chose these cards
For our Top Picks, we compared hundreds of credit cards from Finder partners in January 2021. Keep in mind that our top picks may not always be the best for you, and you're encouraged to compare for yourself to find one that works for you. Read our full methodology here to find out more.
What is the best credit card in Australia? With so many products available, there isn't one card that is right for every person. But thinking about the features you want, your spending habits and your financial history will help you to compare your options.
Looking for the best credit card?
The best credit card for you is the one that gives you the features you need, perks you want and rates and fees you can afford.
*The credit card offers on this page are chosen from a range of credit cards available to us and are not representative of all the products available in the market. The use of the terms "best" and "top" are not product ratings and are
subject to our disclaimer
. There is no perfect order or perfect ranking system for the products we list on our Site, so we provide you with the functionality to self-select, re-order and compare products. The initial display order is influenced by a range of factors including conversion rates, product costs and commercial arrangements, so please don't interpret the listing order as an endorsement or recommendation from us. We're happy to provide you with the tools you need to make better decisions, but we'd like you to make your own decisions and compare and assess products based on your own preferences, circumstances and needs.
What is the best credit card for me?
To choose the right credit card, you need to look at how you plan to use it, your current financial situation, your future plans and the credit limit you can manage.
For example, if you want a credit card that offers rewards and perks, look at frequent flyer cards or at platinum and black options. If you want a card to help you manage your expenses and repayments, compare 0% purchase, balance transfer or low rate cards.
Types of credit cards
While there are many types of credit cards available for different kinds of cardholders, they can generally be grouped into four main categories: balance transfer, rewards, low rate and no annual fee.
0% balance transfer credit cards
What are they? You can use a balance transfer credit card to pay off existing debt faster with a low or 0% interest rate for an introductory period.
Who are these cards suited to? People who have an existing credit, store or charge card debt and are paying interest at a higher rate than necessary. People with existing personal loan debt can also compare a limited number of credit cards from select issuers that offer balance transfers for this type of debt.
How can I find the best balance transfer credit card?
Compare balance transfer offers. Most offers give you a 0% interest rate on balance transfers for an introductory period, so you'll need to look at how many months this rate applies and what interest rate is charged at the end of it.
Check for fees. As well as the annual fee, check to see if a one-time balance transfer fee will apply and make sure it doesn't outweigh the potential savings. You can find out more about balance transfer fees in this guide.
Frequent flyer and rewards credit cards
What are they? Frequent flyer and rewards credit cards give you a way to earn points on your everyday purchases, which you can then redeem for travel, merchandise, experiences and more. There are also some cards that offer cashback rewards.
Who are these cards suited to? Frequent flyers, rewards members or anyone who pays off the balance of their credit card by the due date each month and wants to earn points for their spending.
How can I find the best frequent flyer credit or rewards card?
Choose the program you want to earn points through. As well as Qantas Frequent Flyer and Velocity Frequent Flyer credit cards, you can look at cards that earn bank or credit card rewards points, such as American Express Membership Rewards or Westpac Altitude Rewards cards.
Compare the earn rate. This is the number of points you earn per $1 spent on eligible purchases. Check if there's a cap on how many points you can earn each month or each year and whether that will limit your points potential.
Look at other valuable features. Are there any bonus points on offer, complimentary insurance covers, status credits, overseas travel benefits, airport lounge passes or an annual fee waiver?
Low rate credit cards
What are they? These credit cards offer a low interest rate on purchases, typically ranging from 8.99% p.a. to 14.99% p.a. In comparison, some other cards have purchase rates around 18-22% p.a. There are also cards that offer an introductory 0% p.a. interest rate for purchases.
Who are these cards suited to? People who have big purchases they want to pay off over time, or who don't usually pay off their card in full each month.
How can I find the best low rate credit card?
Compare the interest rates. With any 0% purchase rate offers, check the interest rate that applies at the end of the introductory period to avoid higher costs down the track. If you want a long-term option, a card with a low ongoing variable interest rate could be more suitable.
Look at fees and other features. For cards that charge an annual fee, weigh this cost against the potential savings you'll get from the low purchase rate to decide if it is worth it. Also check for any other features you think you'll use regularly, such as mobile wallet functionality or platinum perks.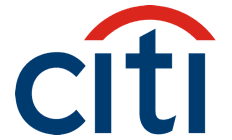 Citi Rewards Card
0% p.a. for 30 months on balance transfers with no balance transfer fee. $49 annual fee for the first year ($149 p.a. thereafter).
Low fee credit cards
What are they? These credit cards offer a low annual fee or a $0 annual fee for the first year, or for life. Low fee cards also tend to offer fewer extra features than other cards.
Who are these cards suited to? People who don't use credit cards very often, want to keep one for emergencies or like to keep it simple.
How can I find the best low fee credit card?
Compare the interest rates. Low fee and no annual fee cards have interest rates that typically range from 8.99% p.a. up to 21.99% p.a. Make sure you weigh up the potential savings you'll get from the annual fee versus interest charges if you carry a balance. This will help you find a card with a mix of low-cost features that work for you.
Look at other features. While low fee and no annual fee cards often have basic features, there are some cards that offer modest rewards, insurance covers and travel perks.
What do I need to know to find the best credit card deals?
There's a difference between the best credit card deal and the best credit card deal for you. While it's easy to be lured by the promise of low rates and fees, bonus points and exclusive offers, the ongoing features are just as important. Comparing the following features will help you find the right credit card for your needs now and in the future.
Promotional periods. Whether it's a low rate balance transfer offer, 0% purchases or a waived annual fee, these credit card offers usually last for a limited time. This means you need to apply before the promotion ends. Also keep in mind that most introductory periods begin upon account opening – so you need to take advantage of an offer immediately and know when it ends to get the most value out of it.
Revert rates. If you get a 0% balance transfer or purchase rate card, a higher interest rate will apply at the end of the promotional period. So, say you had a 0% balance transfer credit card for 12 months. After a year, the balance transfer rate would return to the standard balance transfer rate for that card, which could be as much as 22% p.a. or higher.
Standard costs. As well as the introductory offer or exclusive deal, pay attention to standard costs such as the annual fee, additional cardholder fee, purchase rate, cash advance rate and foreign currency conversion fee. This will help you make sure the value of the offer isn't balanced out by ongoing card costs.
Rewards programs. If you're comparing rewards credit cards, consider how many points you can earn per dollar, how much you'll actually spend every month, what transactions are eligible to earn points, how you can redeem rewards and whether there are any limitations (such as point caps or point expiry).
Perks. Check out details for any complimentary extras such as linkage with a frequent flyer program, international travel insurance, purchase protection insurance, extended warranty cover, mobile payment compatibility (eg. Apple Pay), airline lounge passes or concierge services. If you use these features, they can add to the potential value of the card.
Eligibility Criteria. Before you apply for a new credit card any financial product, be sure to check your credit history and make sure you meet the income and residency requirements set by the card issuer. It's also important to read the product disclosure statement and understand your monthly payments to best manage your card account.
What's next?
Get more value from a credit card by comparing the latest offers and applying now. Or get in touch with our customer service team if you want to know more.
Read more on this topic