Commercial Property & Building Insurance
If you own a commercial property or building, then you'll need to get right commercial property insurance.
We're committed to our readers and editorial independence. We don't compare all products in the market and may receive compensation when we refer you to our partners, but this does not influence our opinions or reviews. Learn more about Finder.
Whether you rent our your space or use it for your own business operations, disasters can happen. This can include damages from fire, floods, thefts or even accidents to employees or customers in the building.
This is where commercial property insurance comes in. It's designed to protect your business against a range of possible problems and the potential costs.
Compare commercial property and building insurance
Get quotes online Speak to a broker
If you are ready to speak with a consultant about different business insurance options available, simply enter your details in the form. Keep reading if you want to learn more about the different types of cover available.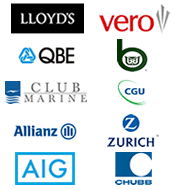 Should I use a broker?
If you have a complex business setup and need some help it can be worth speaking to an insurer.
Get quotes with a qualified broker
Customise an insurance package to suit your commercial project
Commercial property & building insurance quick tips

Public liability insurance
Public liability insurance helps ensure you are covered for any personal images or property damage that happens on or because of a service you provide at your commercial property e.g. someone slips on the floor.
$48 to $70 average monthly cost

Portable Equipment
This cover things like equipment and tools from damages like fire, storm and theft etc. For example you may run a retail store with laptops on the premise.
$32 to $74 average monthly cost
Average cost refers to the majority of people (60%) in the industry from historical costs.
What is commercial property insurance coverage?
Commercial property insurance, sometimes called business property insurance, is designed to protect businesses against the damage to or loss of essential business equipment. Disaster can strike when you least expect it, and no matter whether you lease or own your work premises, you can be left significantly out of pocket.
Reasons people get insurance
Cover for property and contents. If your property or contents are damaged or lost, cover will help you replace or repair these assets.
Peace of mind against freak accidents. If the assets you rely on to do business are covered by your policy, then events like fire or theft won't cause you to incur a significant financial loss or force you out of business.
Specific coverage for properties. Commercial property insurance policies may also provide cover for features like removal of debris, fire extinguishment costs, and capital additions to your buildings and contents.
What will commercial property insurance in Australia generally cover?
Commercial property insurance covers the damage to or loss of your business buildings and contents.
These events are usually covered
The types of loss and damage that will generally be covered by most providers include:
Loss of or damage to your property at your premises
Loss of or damages to contents
Impact caused by vehicles, watercraft, falling trees, falling buildings on neighbouring properties etc.
Riot, civil unrest and labour disturbances.
Water damage caused by items such as damaged water mains, pipes and water systems.
Accidental damage to property.
Loss of or damage to your contents and stock caused by theft, attempted theft, armed hold up, assault or vandalism. Loss caused by employee dishonesty is also often included in cover.
Loss of or damage to glass or signs at your premises.
Machinery breakdown. This includes computers and electronic equipment, as well as boilers and pressure plants.
In what situations would contents and property be covered
Depending on the policy, you can usually get cover for:
Fire
Earthquake
Lightning
Explosion
Storm, wind and rain, including snow, sleet and hail.
Wind or water
Vandalism
Riot or industrial dispute
Burglary
Goods damaged in transit
Check your policies definitions
The definition of buildings and contents includes all tangible property that belongs to you, or for which you are legally responsible, or for which you have assumed the responsibility to insure. However, the definition generally excludes things like stock, money, jewellery, works of art, watercraft, aircraft, vehicles or trailers registered or licensed to travel on a public road, livestock and features like bridges and railway tracks. Check the PDS of each policy closely to make sure you know exactly what items are included in your policy.
Traps to avoid when getting cover
There are a number of common mistakes to avoid when purchasing commercial property insurance:
Not updating cover. Many business owners forget to update their policy to accurately reflect the increased value of their business property, whether this is due to renovations or simply rising building costs. As a result, these businesses are under-insured. If the cover is updated annually, some policies won't be updated to reflect a business' increase in turnover.
Not aware of exclusions. There's a reason we keep telling you to study the PDS closely, and that's so you know exactly what your policy covers. If you're not aware of what is excluded from your policy, you could get a nasty surprise when the unexpected occurs.
Underestimating. Many business owners also underestimate the cost they need to insure, from misjudging the cost required to reinstate a building, to failing to allow for the cost of replacing machinery.
No business interruption insurance. This insurance is designed to help cover the loss of income a business suffers when it is unable to trade due to an unforeseen event. While it's useful cover that can stop companies going bust, the percentage of businesses that have this type of insurance is quite small.
Not getting advice. Insurance is complex at the best of times, and commercial property insurance can be particularly confusing. Get expert advice from an insurance broker to get the coverage you need.
How much commercial property insurance do I need? Determine the value of the property
When determining how much cover you need, remember that the aim of commercial property insurance is to return your property to the same financial position it was in before the insured event took place. In order to assign a coverage amount to a property, there are two ways to determine the value of that property: Actual Cash Value and Replacement Cost
The Actual Cash Value is the present-day value of a property. That figure is arrived at by calculating how much it would cost to replace a property, and then deducting for depreciation caused by wear and tear.
The Replacement Cost method calculates the replacement cost of the property as new, rather than at its depreciated value. This figure can be very different to a property's real-world market value, and location is a particularly important consideration in this method.
Many brokers recommend using the Replacement Cost method to calculate how much cover you need, but speak to an expert to get tailored advice for your situation.
How do I compare commercial property insurance?
Below are the features of business insurance policies you should compare to help find suitable cover:
Range of losses covered. Does your policy cover a large variety of events and situations, or are there exclusions you feel should be included in your cover? You can also take into account the location and type of your business when comparing this feature.
Range of additional benefits. Added cover options can make a big difference to your level of cover. From covering professional fees to repair your business, to restoring computer data after a machinery breakdown, compare the different benefits offered by each policy.
Exclusions. All policies feature many exclusions, so check if they are things you can do without or whether they represent essential coverage for your business.
Conditions for benefit payment. Read the fine print to make sure what conditions are attached to your policy to determine if and when you will receive a benefit payment in different situations.
Policy excess. As with any other type of insurance cover, consider what excess you'll have to pay if you make a claim.
Actual cost of the cover. Are the premiums reasonable or expensive? Don't be sucked in to buying the cheapest coverage available without checking if it's right for you.
Premium payment flexibility. How often do you have to pay premiums on each policy? Find a policy that offers a payment plan that suits your financial situation.
Cooling-off period. How long do you have to change your mind if circumstances change or you decide one policy is not right for you.
Policy inflation indexation. Is the policy indexed to reflect inflation, or is there a danger of you ending up under-insured?
Policy cancellation. How easy is it to cancel your policy? Are there any fees or other drawbacks involved?
Maximum level of cover provided. Consider whether each policy's maximum level of cover is enough for your business? Will you be able to restore your business to its former financial state when disaster strikes, or will the policy fall short of what you need?
Looking for a commercial property loan?
Commercial property owners insurance exclusions
Items generally excluded on most policies are:
Loss or damage caused by war, invasion, rebellion, revolution or looting. Acts of terrorism are also commonly excluded.
Intentional acts. If you or someone else with your knowledge deliberately causes the loss or damage, you will not be covered.
Flood. Flood cover is sometimes an optional extra in these types of policies.
Loss or damage caused by the action of the sea or tidal waves. Unless they occur as a result of an earthquake or seismological disturbance.
Fraud and embezzlement. You won't be covered if you or any of your employees engage in fraudulent or dishonest acts that result in a loss.
Storm surges.
Cyclones and bushfires.
Accounting errors. Losses incurred by any clerical or accounting errors.
Other errors. Cover will not kick in if damage is caused by things like faulty workmanship, non-compliance with government regulation and requirements, or the incorrect location of buildings due to architectural error.
Erosion and subsidence often aren't included, unless they're the direct result of something like an earthquake or storm.
Termites, vermin and other insects are generally excluded, as is damage caused by problems like mould, rust and oxidation.
General wear and tear. Your insurance won't cover you in situations where items suffer from gradual deterioration, for example things like scratches, fading or developing flaws.
Exclusions can differ significantly from one policy to the next, so take the time to study each PDS to know exactly what is and isn't covered.
Learn more about the different types of business insurance available in Australia
Commercial property insurance pros and cons
Pros
Commercial property insurance can help keep your business afloat should you suffer from a one-off event.
Disaster can strike at any time, and this insurance gives you the peace of mind that comes with knowing you're covered against the unexpected.
If your property or contents are damaged or lost, your cover will help you replace or repair these assets.
Additional cover options can help you take care of the cost associated with repairing and reinstating your business.
Cons
Exclusions applied to policies. Many exclusions apply to commercial property insurance policies, so it can be difficult to find the right policy for you.
Complex terms and conditions. Reading PDS documents for these policies can be quite confusing, so it may be a good idea to get help from an insurance advisor.
Differences between policies. Cover can differ greatly from one policy to the next, so don't assume that every policy will include the same features.
Consider all of these questions when shopping for commercial property insurance, and speak to an expert to get tailored advice and the right cover for your business.
Back to top
Icons made by Freepik from www.flaticon.com is licensed by CC 3.0 BY
More guides on Finder