CGU Business Insurance
Looking for business insurance tailored towards your industry? Compare cover options from CGU and apply.
We're committed to our readers and editorial independence. We don't compare all products in the market and may receive compensation when we refer you to our partners, but this does not influence our opinions or reviews. Learn more about Finder.
No matter what field you operate your business it is important to protect both the business and your personal assets with an adequate business insurance policy.
Why should I consider CGU Business Insurance?
Some of the reasons to choose CGU for your business include:
Large range of cover options. Business insurance choices that can suit your business.
Customer service. CGU prides itself on customer service and operates a 24/7 claims service.
Based in each state. As the company has a base in every state, you are able to deal with a local who understands your needs.
Ready to apply for cover?
If you are ready to speak with a consultant about different business insurance options available, simply enter your details in the form. Keep reading if you want to learn more about the different types of cover available.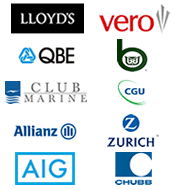 Who is CGU Insurance?
CGU was formed in 1998 through the merger of Commercial Union plc and General Accident plc. Each insurer had almost 160 years of experience in Australia.
How big is CGU?
CGU offers a range of personal, commercial and rural insurance products to Australian customers. With a staff of more than 3,500, the company's insurance offerings are distributed through a network of brokers, agents and financial institutions. A quick look at the raw numbers gives you a good idea of the size of CGU's operations. Every year it provides insurance cover for half a million properties, more than one million motor vehicles, more than 125,000 businesses and some 60,000 farms.
What cover choices does CGU offer for my business?
CGU Business Insurance Products
Public Liability. This type of cover is designed to protect your business against claims brought against it due to accident or injury. If you deal with clients or customers or work in a public space, there's a risk your business activities could lead to a third party suffering an accident, injury or property damage. Public liability cover protects you against legal expenses and the cost of any compensation you may be required to pay.
Professional Indemnity. If you're a professional who offers expert advice or a service or if you make a mistake or an omission that leads to one of your clients or customers suffering financial loss, you could be at risk of an expensive lawsuit. Professional indemnity cover is designed to cover your legal costs and any compensation you may be legally liable to pay.
Business Pack. This is a comprehensive package that offers a range of different insurance types all in the one policy. Designed to offer a wide range of coverage, this policy can be tailored to suit the needs of your business.
Trades Cover. This policy option is designed to provide cover for tradespeople, including everyone from electricians and carpenters to landscape gardeners. It includes cover for liability, tools, portable electronic equipment and commercial motor vehicles.
Farm Pack. As the name implies, this option offers protection for farms of varying types and sizes. Crops, livestock and farm machinery are all covered.
Professionals Cover. CGU Professional Services Insurance offers tailored cover for professional services providers. It includes civil liability cover, claims investigation costs, court attendance costs and public relations costs.
Office Pack. This comprehensive policy option is designed to offer all-in-one protection for those people who run their business from an office.
Workers Compensation. CGU offers this type of insurance to more than 100,000 Australian businesses and provides tailored, flexible cover.
IT Professionals Cover. This type of cover is designed to offer protection for IT professionals and consultants. It includes civil liability cover, claims investigation costs, court attendance costs and public relations costs.
What is the benefit of choosing CGU business insurance?
Wide range of cover. CGU has a range of cover options specifically designed to suit a wide range of businesses. Whether you're a farmer, an IT professional or a tradesman, CGU has policies tailored towards a variety of different cover requirements. Alternatively, you can also choose to select your own options and benefits to create a policy that suits the risks and needs of your business.
Quality claims service. Insurance claims with CGU can be lodged over the phone or in writing. The claims service is available 24/7 and CGU works to assess and pay all claims as quickly as possible.
Competitively priced. As well as being of high standard, CGU's policies are also competitively priced when compared to other market offerings. This is a welcome relief for any business owner.
Friendly customer service. CGU prides itself on offering friendly, attentive and professional customer service. This serves to make every part of the insurance process, from applying for cover through to making a claim, as easy and stress-free as possible.
Customise your policy. You can choose to customise a policy to suit the needs of your business by selecting from 10 individual insurance covers.
What additional business options are available?
Directors and officers liability. This business insurance option is designed to cover the assets of company directors and other employees against personal liability claims. As company directors and officers have a great deal of responsibility, this cover ensures they have an adequate level of protection in place.
Commercial motor. Vehicles are crucial to the day-to-day operation of many businesses. This type of cover lets you insure multiple vehicles that are used for work purposes.
Commercial property. This comprehensive policy offers a wide range of cover for commercial properties valued up to $200 million. Material damage, machinery breakdown, OHS legal costs and commercial liability exposure are all included.
Construction. Available for either single projects or annual contract works, this policy offers protection for employees against workplace injury. It also provides a high level of cover for a range of construction risks, such as civil engineering and machinery erection.
Corporate travel. This insurance option provides cover for a company's employees when they are travelling for business purposes. It covers a wide range of potential mishaps and is suitable for frequent flyers or just occasional travellers.
Income protection. If injury or illness keep you out of the workforce for an extended period of time, CGU's income protection cover will provide a regular income. This will help you pay bills, provide for your family and concentrate on your recovery.
Farm and rural. CGU's farm insurance policies are designed to meet the diverse needs of rural Australians. In fact, CGU is Australia's largest regional and rural insurer.
Industrial and specialised risks. This comprehensive policy offers property damage cover and consequential loss cover for medium to larger organisations with diverse operations. It is designed to protect a company's physical assets.
Machinery. If machinery breakdown or electrical failure causes your business to suffer a loss, this type of insurance provides the cover you need.
Marine. CGU's Marine Insurance policy can be tailored to protect a wide range of commercial transport needs and risks. This covers the transport of cargo via both sea and land.
Motor fleet. This offers cover for your business' fleet of vehicles. You can choose from comprehensive, third party fire and theft, or third party only cover.
Personal accident. This option provides cover for voluntary workers who are injured while undertaking voluntary work for your company. This is a form of income protection cover.
Workers compensation. CGU provides workers compensation cover to more than 100,000 Australian businesses.
Four reasons to go with CGU
1. Experience
CGU Business Insurance offers a range of features and benefits that helps to set it apart from the cover offered by other insurers. CGU has been looking after the insurance needs of Australians for some 160 years, so it has plenty of experience working out how to give businesses the cover they require. Whether you're a sole trader or the head of a large company, CGU has worked to provide cover suited to the risks you and your business face.
2. Customer service
As a company that prides itself on providing top-quality customer service, CGU knows the importance of communicating clearly and openly with its customers. Each one of the company's insurance products is backed up by a nationwide presence, while a 24/7 claims service is available whenever you need it.
3. Brokers to help you get cover
CGU understands that business insurance can be a thoroughly complex topic to wrap your head around, with a range of different covers and a host of technical jargon many business owners do not fully understand. This is why the company works with an extensive network of brokers, partners and suppliers to make sure its customers and even potential customers get the right advice.
4. Wide product range
Finally, CGU's suite of insurance products offers something to suit an enormous variety of businesses. Whether you want to choose a policy designed for your profession or simply tailor cover to suit your needs, CGU has got you covered.
What other types of insurance does CGU provide?
In addition to business insurance, CGU also offers the following financial products and services:
Car insurance. A wide range of policies to suit different needs and budgets.
Home insurance. Combine your building and contents insurance under one policy.
Boat insurance. Take out cover for your boa and any related equipment.
Landlords insurance. Protecting your investment against vandalism, damage and loss of rent.
Travel insurance. This offers cover for trips taken overseas and within Australia.
Residential strata insurance. Protecting the specific needs of strata title properties.
Caravan insurance. Cover for your home away from home.
Life insurance. This insurance provides financial security to your loved ones if you're no longer around.
Making a claim with CGU
How do I make a claim? Contact CGU directly on 13 24 80 (13 CGU 0). Claims can be lodged 24 hours a day, seven days a week.
What information you will need to provide? This will depend on the nature of your claim and whether any supporting evidence is required. However, generally speaking you will also require your policy number and details, the name of the insured, a detailed description of the incident and the details of any other parties involved.
How long does it take to process a claim? This will depend on the nature and complexity of your claim. However, CGU always works to ensure claims are investigated and settled as quickly as possible.
Can I organise any repairs or replacements before I make a claim? CGU recommends that you make a claim before you make any of these sort of arrangements. CGU also offers a list of managed repairers to help make the process easier.
What if I'm not happy with the progress of my claim? The first step is to make your complaint known to the consultant managing your claim. If they cannot resolve the matter to your liking, you can then seek a review by CGU and eventually an external review. CGU offers a host of business insurance policies designed to protect a wide range of businesses against an equally large amount of risks. With cover for everyone from architects to IT professionals and tradesmen, CGU has a range of competitive policy options to choose from.
What are some important policy terms I should know about?
There's some key policy wordings to be aware of when it comes to CGU business insurance.
Term
What does it mean?
Business
The term business includes:

The ownership and occupation of the business premises
The provision of sponsorship, donations or attendance at any charitable event
Canteen, child care, sports and social services for your employees
First aid, fire and ambulance services provided for the business' internal purposes
Private work undertaken by employees for a director, partner, officer or executive

Business hours
This refers to the usual trading hours of your business or while you or employees authorised by you are on the business premises to perform business activities.
Contents
The definition of contents includes the items belonging to you or for which you are legally responsible, including:

Furniture and furnishings
Carpet and internal blinds
Machinery, plant, tools and utensils of trade
Advertising material
Computers and related equipment
Stationery
Paintings, works of art, Persian rugs
Plants, shrubs and trees whilst in the building
Property of welfare, sport or social clubs
If you are a tenant of leased or rented premises, cover is available for the landlord's fixtures and fittings

Damage
Damage refers to physical loss, damage or destruction, but not loss caused by theft.
Specified items
Specified items refers to property specifically described in the policy schedule.
Stock
Stock refers to items belonging to you or for which you are legally responsible, including:
Some more questions you might have about CGU travel insurance
---
More guides on Finder