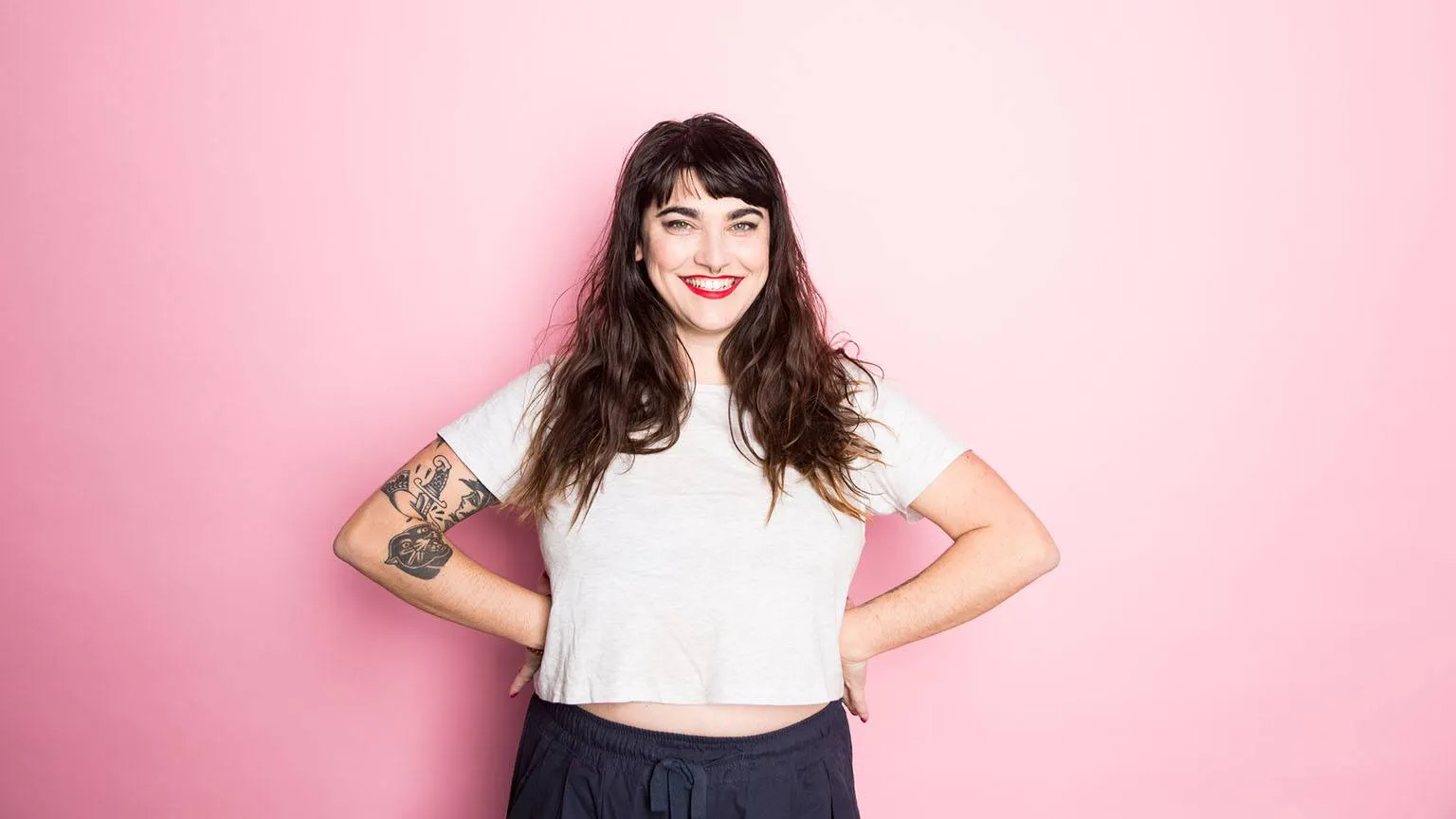 Going to the dentist in Australia can be really expensive if you don't have extras cover.
Luckily, dental insurance can pay for itself. Basic plans start from just $13 per month.
No Waiting Period Dental hack
Need a check-up asap? If you're looking to claim immediately, Lifestyle Extras from ahm offers no waiting periods with a $500 dental limit from $51 per month. There are also other treatments included such as optical, physio and remedial massage.
Compare dental cover
Below are a few of the Finder partners' dental policies that can be found in extras cover. We've displayed the general dental limit with a 2 month waiting period. General dental includes check-ups, minor extractions, x-rays, fillings, and teeth cleaning. Prices are based on a single living in Sydney.
Many have other benefits included in the price too, such as optical or physio.
| Provider | Policy | Limit | Price per month | Apply |
| --- | --- | --- | --- | --- |
| | Black 50 saver (includes no gap dental check-ups) | $400 | $12.85 | Go to Site |
| | Healthy Start Extras (100% back on up to two dental check-ups every year) | $500 | $24.50 | Go to Site |
| | Core Extras (60% back on each visit, up to your annual limit) | $600 | $30.26 | Go to Site |
Quotes are based on single individual with less than $90,000 income and living in Sydney.
Compare more extras cover for dental in a few clicks
Keen to do a bit more research? See your options from Australian health funds. Simply complete the form, hit Search Policies and use the refine search button in the top right-hand corner to sort by general dental, major dental, endodontic and orthodontic.
---
How does dental insurance work?
Dental insurance is an optional form of health insurance included in a fund's extras policies (as opposed to its hospital policies).
However, it's not just any extra – it's actually one of the most important private benefits that Medicare doesn't cover at all. Good dental health is important for everyone and it can be really expensive.
Private dental insurance is the answer. It can protect you in three ways depending on your level of cover:
It can help pay for the normal upkeep of your teeth. Dental insurance helps pay for your regular trip to the dentist so you can keep your teeth healthy for the long run.
It can help pay to fix ongoing problems with your teeth. If your teeth aren't as healthy as they can be, the right dental plan can help pay for more expensive dental procedures like root canals, crowns and dentures.
It can cover emergency dental treatment. Dental insurance can protect you if you suddenly damage your teeth and need emergency treatment.
Your hospital cover might kick in if you need oral surgery that's too complicated to perform in a dentist's office. In these rare cases, it may cover some of the fees related to the operating room and the anaesthetist – but not the fees for the procedure itself.
What are the different types of dental insurance?
As with most insurance policies, you can choose how basic or comprehensive you want your dental cover to be. Depending on your choice, your policy will contain cover for one or more of the following three treatment categories:
General dental: These are common procedures that are usually thought of as being preventative, like check-ups, teeth cleanings, fluoride treatments, X-rays and small fillings. A basic dental policy will typically cover most of these procedures.
Major dental: Major dental covers pretty much everything else required to fix damaged, decayed or missing teeth. It includes procedures like more complex fillings, root canals (your policy might call this endodontics), treatment for gum disease (periodontics) and crowns (indirect restorations). You'll need a more comprehensive policy to cover these treatments.
Orthodontics: This refers to procedures that reposition, realign the teeth and/or jaws. One example is braces, which are used to straighten the teeth. Orthodontics cover will also require a more comprehensive policy.
Should you choose a basic or comprehensive policy?
If all you need is cover for a couple teeth cleans a year, a basic policy should be enough. If you need anything more than that, you'll need to beef up your policy.
When you get into the land of "major dental", you'll need to look very closely at the policies you're considering. That's because insurers will often break down the major dental category into subcategories, offering some major dental treatments on some plans but not on others.
For example, a mid-level policy might cover indirect restorations but not endodontics. Even the most comprehensive policy you can find might have different benefit limits and wait times for different treatments.
What waiting periods apply to dental claims?
Waiting periods exist to stop people from only taking out health insurance if they suddenly have to undergo an expensive procedure. This benefits both policyholders and health funds, as abuse of the system would quickly result in increased premiums:
Major dental. Waiting periods generally range from six to twelve months depending on the treatment.
General dental. Waiting periods can be as little as two months or waived altogether for simple preventative treatments.
In order to attract new members health funds regularly offer sign up deals that allow you to instantly claim on extras services such as general dental. However, it's uncommon for major dental treatments to be included in these promotions.
Does the public health system offer any cover for dental?
When can Medicare cover you as an adult?
If it is needed to protect the patients general health.
If it forms a part of a Medicare approved treatment, such as dental work prior to radiation treatment for oral cancer.
Hospitalisation for dental-related treatment may also be covered by Medicare (e.g. if you develop an infection from having a tooth removed), but it typically won't pay for any follow-up dental care once the condition has been treated, or for specialist fees not related to the specific condition being treated.
What is the Child Dental Benefits Schedule?
The Child Dental Benefits Schedule (CDBS) is a program run by the Australian Government for around 3 million eligible Australian children. It provides up to $1,000 in benefits over two consecutive calendar years. Eligible dental services include:
Examinations
X-rays
Teeth cleaning
Fissure sealing
Fillings
Root canals
Extractions
Partial dentures
Services can be provided in a public or private clinic, although no cover is available for orthodontic or cosmetic dental work, and there are no benefits for treatments in a hospital.
To receive benefits under the CDBS, a child must be eligible for Medicare, aged between 2 and 17 years at any time in the calendar year and have received a specified payment from the Australian Government (e.g. Family Tax Benefit A) at any stage during the calendar year. In most cases you will be notified if your child is eligible at the beginning of the year.
How to find the best dental insurance: tips
There are several factors you will need to take into account when choosing your dental plan, no matter what your level of cover.
The health of your teeth. If your teeth are in great condition, you can get by with a basic policy for as little as $12 per month. If you need major dental work or have had a lot of work in the past, you may want to consider getting a more comprehensive policy. You can get one of these for as little as $35 per month.
The benefit limits you need. If your teeth have some minor issues and you think you can take good enough care of your teeth going forward, a basic policy might be enough for you. However, you'll probably want to find one that offers higher benefit limits. You might end up spending $20-$30 rather than $12 for a basic policy that has higher limits.
How the benefit limits are structured. Every dental policy will have a maximum amount of money you can claim for. Sometimes there will be one limit covering all your extras (called a combined limit). Sometimes each extras category will have its own limit (one for dental, one for optical, etc) and occasionally each type of treatment within a category will have different limits (one for general dental, one for endodontics, etc). Combined limits are usually better because they allow you to divert the benefits to the treatments you need the most.
Policies with unlimited cover. Some policies advertise unlimited cover for some general dental treatments like simple X-rays and fillings. This would be helpful for someone who needs a lot of simple fillings, but nothing more extensive than that.
What's covered and what's not. Not all insurance policies cover the same dental procedures even if they offer a similar level of cover. For example, one comprehensive policy might include endodontics in their second-tier plan, but another policy may only offer it in their highest-tier plan. Read the fine print.
Waiting periods. You'll usually have a waiting period before you can access dental benefits on a new policy. These can be anywhere from two months for general dental treatments to 12 months for major dental and orthodontics. Insurers may be willing to waive your two-month general dental wait times if you agree to purchase a combined hospital and extras policy with them but they probably won't budge on the wait times for major dental.
No gap dental. No gap dental policies, like HCF's More for Teeth program, let you walk out of your dental appointments paying nothing out of pocket for many general dental treatments like check-ups, cleanings and fluoride treatments. However, you will have to visit a dentist in a special network set up by your insurer.
Look for no-gap cover. If you have a no-gap policy and you visit a dentist in the network, you'll walk away from your appointment paying nothing for basic services. Click here to learn how no gap dental works.
Look for special offers. Insurers want your business, and sometimes they will offer you a month or two of free cover, agree to waive your extras waiting periods or even both. Most will require you to take out a combined hospital and extras policy to get the deal, but if you already have hospital cover, switching should be a breeze.
How can you get extra value from your cover?
If you're paying for an extras policy, you might as well use them. Here are some ways to make your dental benefits go further.
Get your twice-yearly clean. A professional teeth cleaning isn't something you get once in a while when you really need it. It's something every single person needs to do twice a year. If you have a dental policy, it only makes sense to put your benefits to good use and get your two visits in.
Get your dentist's opinion. Your dentist will be able to spot complications that are likely to develop over time. If you are going in for a check-up, ask your dentist to detail the procedures they think you'll need in the coming months or years. If you're likely to need major dental work, you can upgrade your policy at a later date to include the procedures you'll need. Make sure to time it so that your waiting periods are finished by the time you need the work done. If you time it right, you can postpone paying the higher premium until absolutely necessary.
Use your combined extras. If you have a combined extras policy, you may be able to use your entire extras benefit limit on dental alone. If your policy allows this and you need a lot of dental work, try not to claim on other extras like massage and acupuncture. Save it all for your dental.
More information about specific dental services
Back to top
---
Picture: Shutterstock
Read more:
Picture: GettyImages
Read more on this topic
You might like these...