Used car loans
Found a good used vehicle and need a loan? We've compared a range of used car loans.
We're committed to our readers and editorial independence. We don't compare all products in the market and may receive compensation when we refer you to our partners, but this does not influence our opinions or reviews. Learn more about Finder.
Need to buy a used car but don't have enough cash? You might want to consider getting a used car loan. This guide will help you understand everything you need to know about buying a second-hand car with used car finance.
In this guide, you'll learn:
How to compare the best used car loans
What to look for in a used car loan
How to understand the used car loan application process, the lingo and costs
Expert money-saving tips for your used car purchase, private or from a dealer
Loans.com.au - New and Dealer Used Car Loan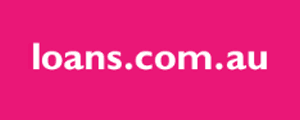 Loans.com.au - New and Dealer Used Car Loan
Early payout available
No monthly ongoing fee
Borrow up to $100,000

100% confidential application
Loans.com.au - New and Dealer Used Car Loan
A competitive fixed rate to purchase a car up to four years old. Option to add on-road costs into loan amount.
Interest rate: 4.67% p.a.
Comparison rate: 5.22% p.a.
Interest rate type: Fixed
Application fee: $400
Minimum loan amount: $5,000
Maximum loan amount: $100,000
Compare used car loans available in Australia
What is a used car loan?
Used car loans come in two main types: secured and unsecured. With secured car loans, the vehicle you purchase is held as collateral against the finance. As a result, lenders will offer a more competitive interest rate – which can help save you money. With unsecured car loans, you have more freedom on how you spend the money and no collateral is taken.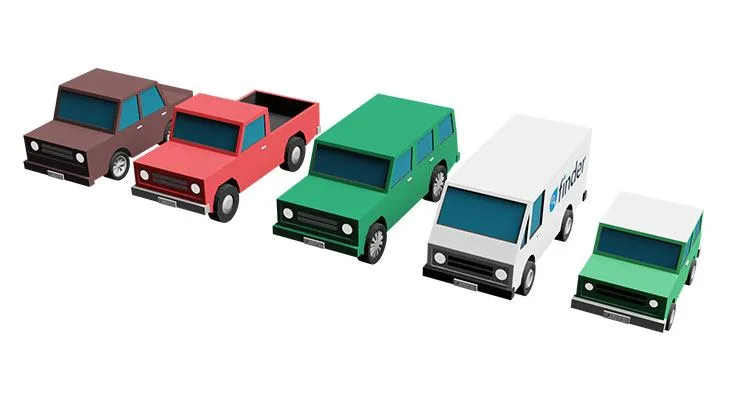 How do used car loans work?
A used car loan is a straightforward agreement between you and a lender.
They'll advance you up to $100,000 to put towards the purchase price of a second-hand car. You pay them back according to a pre-agreed schedule and after the final payment clears, the car is 100% yours.
Secured used car loans register a security interest with the Personal Property Securities Register. In the event you fail to meet the loan repayment schedule, they can claim possession of the car and recoup their losses. With less risk involved, the lender will give you more competitive interest rates.
Unlike new car loans, there are vehicle age requirements applied to used car loans.
With an unsecured loan, you don't need to offer your used car as security and there are less age and value conditions your car needs to meet. You're also free to spend money on related costs like rego, CTP or modifications, as well as unrelated expenses.
Lenders give you the option to pay back the loan over terms between one and seven years.
Used car finance options
What type of finance is available for purchasing a used car?
Secured loan. Certain vehicles, under a few years old, may qualify for this type of loan, which usually offers the most competitive interest rates.
Unsecured car loan. These loans have higher interest rates, but fewer restrictions attached to them.
Dealership finance. Car dealers will likely offer some attractive rates with their chosen finance partner. However, often these agreements are subject to hefty deposits and balloon payments, which require you to make a final payment of several thousand dollars. This way, the repayments are smaller and seem cheaper.
What age car can I buy with a used car loan?
It depends on the lender and the type of loan you're taking out. If it's a secured car loan, the finance company is looking to make sure they always have a plan B. That way, if you breach your contract or suddenly stop making repayments, the company is legally able to reclaim the car and sell it, to offset their losses.
That means, they'll require that the car being purchased is under seven years old. Generally, they tend to be looking for the car to be no older than 12 years by the end of the loan period.
Here's a table of the maximum ages of cars accepted by different loan providers.
| Lender | Product name | Maximum age of car | Loan amount | Find out more |
| --- | --- | --- | --- | --- |
| ANZ | ANZ Online Secured Car Loan | 7 years | From $7,500 | Details |
| Beyond Bank | Beyond Bank Low Rate Car Loan | 6 years | From $5,000 | Details |
| Beyond Bank | Beyond Bank Flexi Car Loan | Over 6 years | From $5,000 | Details |
| CUA | CUA Secured Fixed Car Loan | 7 years | From $5,000 | Details |
| IMB | IMB Secured Personal Loan | 6 years | $2,000 to $60,000 | Details |
| NRMA | NRMA Used Car Loan | 10 years | $5,000 to $130,000 | Details |
| RACV | RACV Used Car Loans | 10 years | From $5,000 | Details |
| St.George Bank | St.George Secured Personal Loan - Fixed Rate | 12 years at loan expiry | $3,000 to $80,000 | Details |
| Suncorp Bank | Suncorp Bank Secured Car Loan | 7 years | $5,000 to $80,000 | Details |
| Westpac | Westpac Car Loan | 7 years | $10,000 to $100,000 | Details |
Used car loans available in Australia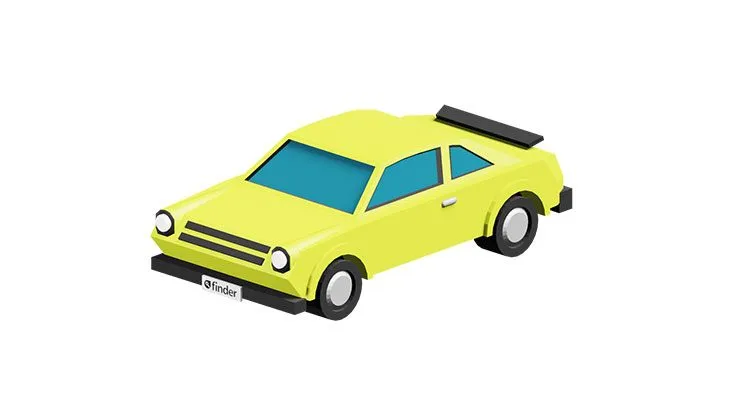 Pros and cons of buying a used car
| Pros | Cons |
| --- | --- |
| If you (or someone you're acquainted with) knows a bit about cars, you can save yourself tens of thousands of dollars purchasing a used vehicle | Without doing your research, you could buy a lemon with premature failures, defects or dodgy repairs |
| With warranties lasting up to seven years, you could still buy a used car with a decent chunk of its factory warranty and roadside assistance left | Takes time browsing the Internet and picking up the phone to find a car you want to test drive |
| Let someone else pay for the first few years' depreciation (according to RACQ, it could be as much as $299.12 per week, worst case) | Previous owner might have neglected to maintain the car or driven it hard |
| Less likely to encounter a salesperson using high-pressure selling strategies | Car could be out of factory warranty |
| No waiting for a car to be built at the factory, you can purchase a car there and then | Limited by what's currently on used car market |
| You could get a hybrid or electric car for a significant discount | Tighter financing conditions |
| Buying private cuts out dealer, meaning you're not paying a margin to cover their overheads | Certain vehicles might need a roadworthiness certificate or safety inspection |
| Used high-end models could be within your budget | |
| Sellers expect to haggle and negotiate | |
| Lower value can mean lower car insurance costs | |
How to find the perfect used car loan
Here's what you need to consider when shopping for a used car loan:
Interest rate. Generally speaking, you want as low an interest rate as possible. The lower this number, the more you'll save. The difference can be quite stark. Suppose you want to borrow $10,000 over 3 years to purchase a second-hand car. If you took out a loan with an interest rate of 4.5%, the loan would cost you $709 in interest. If the rate was 7%, you'd pay $1,116 in interest, a difference of $407. Due to the potential risk of a used car failing prematurely, interest rates will likely be higher for a second-hand car.
Payment flexibility. It's always nice if a loan fits in with your budget. If you get paid weekly, you'll no doubt prefer a used car loan lender that offers weekly repayment schedules. If you're paid monthly, you're probably more used to making larger payments, 12 times a year.
Loan term. The longer you borrow the money over, the more potential risk and the more you'll spend in interest. On the flip side, the repayments will be smaller, as the cost is spread across a longer period. For example, a used car loan with an interest rate of 4.5% over 3 years costs $709 in interest, with monthly repayments of $297. Over 5 years, the monthly payments are just $186, but the amount paid in interest jumps to $1,186, or a $477 difference. Deciding on how long to take out your used car loan comes down to balancing affordability and expenses.
Charges and fees. Many loans require application fees, which can vary from $200 to $800. Other loans may charge a service fee, which could be as much as $10. As a result, you need to factor in these costs. A loan with a $10 monthly service fee, over 3 years will cost you $360. However, if the loan has a low application charge, it could still work out as the most cost-effective solution for you.
Vehicle criteria. This seems obvious, but you'll want to pick a lender that's prepared to offer you a used car loan for the age and model of vehicle you're looking at.
Pre-approval. This is a big one if you're buying a used car. Conditional pre-approval means you know how big a loan you can get. This puts you in a great place when haggling.
Early payment fees. It's nice to have options like the ability to pay back your used car loan early, without termination fee penalties (for example, if you traded your old car in for another and want to clear the outstanding balance, or you come into some money).
Other features. A redraw facility, where you can claim back any money you've overpaid, might be useful.
Watch: Should you get a loan for a used car?
Used car buying money-saving tips
As well as shopping around for a great used car loan deal, you can save yourself even more money with these tips.
Consider less popular brands and models
The bestselling new cars will almost certainly become popular used car models. As a result, sellers can set their prices accordingly. Rather than getting fixated on one brand or model and trim, be open to rival models. You'll benefit in several ways. First, car manufacturers that are trying to compete with a sought-after and established marque might introduce longer warranties, better standard specifications and even drop prices. You could swoop in and take advantage of this by purchasing the rival brand on the used car market.
To save money, buy privately
Used car dealers are a middle party. Yes, they might offer attractive things like short-term warranties, but in reality, they can add a couple of grand onto a car's sticker price to cover their costs.
If you have a car enthusiast friend or family member, take them along to a private sale and you could end up with a much cheaper used car. If you don't know a car expert, consider paying for a pre-purchase inspection, which can help you avoid buying a lemon.
Haggle
Some people hate haggling, it makes them cringe. Most second-hand car dealers and private sellers will expect you to at least try. Some may even mark their car up a little, with the expectation that buyers will try to knock them down. Remember, this is a business transaction, so stay friendly and emotionally detached from the car.
Haggling doesn't have to become a verbal slanging match. You can be polite and negotiate – sometimes even being a bit cheeky might get you some money slashed off the deal. If you smile while you're doing it, that goes a long way. A common technique for bartering is to simply point out things you're not happy with, for example the tyres are heavily worn and need replacing, the windscreen is scratched or there are stone chips in the paint. If you are sincere and genuine, a lot of sellers will relent and meet you halfway. Spend some time researching the car model; find out if it needs any major scheduled work soon like timing chain/belt replacements or complete fluid renewals.
Phrase things in a positive way. Instead of saying "I want some money off", try asking "How much money are you willing to knock off?".
Equip yourself to haggle like a pro by looking up the market values of the car you're viewing. This can be done on sites like redbook.com.au. That should help you cut through the chancers who are trying to flip a car by buying it, giving it a valet and selling it on.
Never, ever let the seller know your budget. Also, remember that a lot of private sellers need to sell their car. They might have bought a new one and are currently paying for two vehicles!
If you're buying from a used car dealer, it helps to know the prices of similar or exact models on sale by their competitors. Then you can say "Company X is doing this car for this amount, can you match it?" Some people suggest even printing out the sales listing to show them.
The most powerful negotiation technique is always being prepared to walk away. Sometimes, you'll get a call later and suddenly the seller can meet your offer. If something's not right about the car or the seller, cut your losses and move onto the next prospective used car.
Above everything else, stay calm and never rush into things!
Consider a previous generation model
If the car you're after has recently received a facelift or been replaced with an updated model, the previous generation might drop in value. That means you can cash in by purchasing the older car.
Step down a trim level or two
It's tempting to want every creature comfort on offer in a used car, but if you're willing to step down a trim grade or two, you can save hundreds, if not thousands of dollars.
Be flexible on the odometer
You might see a used car that's covered thousands of kilometres more than a similarly aged vehicle. Don't discount the higher mileage model outright, because modern engines work better when up to full operating temperatures.
Around town driving, with short intermittent runs, the car doesn't always get up to temp. Plus, those urban roads are covered in potholes that really hammer the car's suspension and bushes.
If a car has covered 20,000km, but this was all around town, while another has done 50,000km (with a lot of motorway driving and excellent maintenance), then the higher clock reading car should be cheaper and potentially be in just as good (if not better) mechanical condition.
Which used car should I buy?
There are hundreds of different models on the used car market, so you might find things overwhelming.
Here's how to narrow the decision down.
Body style
The first and most important decision is, what kind of vehicle are you looking for? Each have their own merits and downsides.
Car body type
Pros
Cons

Light car

Great for new and young drivers
Easy to handle and park
Ideal for cities and towns
Extremely economical

Limited rear passenger space
Small boots
Small engines have to work hard on motorways


Small car

Great for new and young drivers
Still easy to park and drive
Decent in towns and metro areas
Very economical
Hot hatch versions available
Hybrids and electrics available
Practical boot size for everyday living
Sedan or hatch variants on offer
Some luxury models on offer

Some models have cramped second row of seats
Boot might not be big enough for family trips


Medium car

Offers a great all-round practicality
Decent size for families of four
Luxury models on offer
Electric and hybrid models available
Should be comfortable for four adults, five at a push
Wagon models have impressive boots

Less economical than smaller vehicles
Not great for large families


Large car

Plenty of room for up to five adults
Many luxury models available
Practical size for carrying, especially as a wagon
Optimum comfort for long-distance driving

Less economical
Market dominated by higher-end models
Cumbersome around town


Sports car

Fun weekend toy, with the option for daily driving for a couple
Soft-tops available
Fast and exciting
Prestigious brands
Thrilling looks

Boots vary widely but aren't typically generous
Seating for four is usually a big ask
Can be low to ground, not great over speed humps
Firm suspension can be jarring


Small SUV

Extremely popular, with plenty of choices
Some hybrid models and a few electrics
Practical all-rounders
Higher up seating position
Proportions can mean more interior room
Economy has improved over the years
Easier to get in than lower cars
Still usable around the city

Not as much room as larger models
Fuel economy might not be as good as a smaller car
Handling might not be as sorted as cars


Medium SUV

Great all-rounder
Electric and hybrids available
Reasonable for towing
Seven seater models available
Good for families
Prestige models available

Third row seats could be short on space
Less economical
Larger body might be more clunky in town


Large SUV

Electric models and hybrids available
Good for towing trailers
Some off-road capable models
Larger interiors
Seating for up to eight
Luxury models available
Lots of passenger comforts
Some rugged, ute-based models
Large boots

Less economical
Cumbersome size for multi-storey and tight car parks


People mover

Seats for up to nine
Sliding doors on some models make entry and exiting easier
Higher up seating position
Doubles up as a van
Highly practical

Large, van-like proportions not great for street parking
Smaller used market


Utility

Large payloads
Great for business
Hard-wearing
Off-road capability
High towing capacity
Seats up to five
Premium interior models available
High seating position
Practical

Beefy engine and boxy shape not great for fuel economy
Cargo space needs securing
Restricted interior storage
Higher maintenance requirements


Van

Large, covered cargo space
Decent payloads
Solid towing capacity
Ideal for tradies
Crew cabs available with five seats
Can be converted into a temporary or permanent camper
Lots of bodywork for advertising

Panel van has limited visibility
Economy not amazing, but not as bad as a full-size truck
Often have workhorse spec interiors
Petrol, diesel, hybrid or electric?
Once you've nailed down the type of car you're considering, you need to think about what kind of fuel source you're looking for.
Petrol cars are plentiful, they're becoming more efficient and petrol is cheaper to buy at the pump. Petrol cars are ideal for those who live in towns and cities, where the diesel engine is not able to perform high operating temperature pollution-filter cleaning processes.
Diesel cars are more fuel-efficient overall, with generally higher levels of torque which make them hard-working. Sports and performance cars tend to be petrol-powered, and you have to (or just feel the need to) rev the engine hard, making for a sporty exhaust howl and exhilarating ride.
If you've never driven a diesel, you should at least try one. Many motorists say they'll never go back to petrol.
Hybrid models typically have a petrol engine, with an on-board system that either recoups lost energy or powers the vehicle over limited distances using electric motors.
Electric models are entirely powered by motors and batteries. The range of the cars is increasing at an astounding rate thanks to leaps in technology. You can charge an electric at public charging stations or at home using a standard plug. Electric cars are impressively torquey, making them great fun to zip around in.
Brand, warranty and features
Once you've nailed down the body and fuel type you want, you can start to think about the brands you like the look of. Many buyers make their decision based on how a car looks, which is important, but you should also ensure the vehicle has a decent warranty and features you like.
Reliability
This is a big one – the reliability of a car is hugely important. As you're buying a used model, you can do a deep dive online and find out all the common problems a prospective model suffers. There will also be user reviews and readability studies/surveys available, so you can make an educated choice.
Used car loans frequently asked questions
Should I buy a car that's under finance?
We've written an entire guide covering the topic of whether to buy a car under finance (known as an encumbered car). Though there's nothing wrong with buying a second-hand car that's financed, you need to be extra cautious and make sure you do your due diligence before buying.
Are used cars safe?
You're probably familiar with the ANCAP crash testing and rating scheme in Australia. These star ratings are for new vehicles. For used cars, you'll want to refer to the Used Car Safety Ratings, or USCRs. These are published over at howsafeisyourcar.com.au. Bear in mind that the condition of the vehicle's bodywork and mechanical components plays a big part in its crash safety. Also, the level of corrosion is a key factor. Don't forget to check for any outstanding recalls on the vehicle make, model and build year.
How do I inspect a used car?
In short, very closely. Don't take the seller's word as gospel. Prove to yourself the car is in sound condition and working order. To help, we've created a used car buying guide checklist.
Are used cars reliable?
It depends not only on the model, but also on how well it's been maintained and how hard the car has been driven. One unique thing about buying a used car is that time has passed since the launch and a lot of the common mechanical faults have been discovered. You can check for these online and also read verified owner reviews.
I've previously declared bankruptcy; can I get a used car loan?
Some lenders are open to considering a person who has previously petitioned for bankruptcy. Check out our loans for bankrupts guide.
I'm a student and want a used car loan
If you need to buy a car and you're a student, see if you're eligible by visiting our student car loans page.
I'm self-employed and want to purchase a used vehicle
If you need to buy a car or commercial vehicle for your business, you'll want to check out low-doc car loans and business vehicle finance.
*The products compared on this page are chosen from a range of offers available to us and are not representative of all the products available in the market. There is no perfect order or perfect ranking system for the products we list on our Site, so we provide you with the functionality to self-select, re-order and compare products. The initial display order is influenced by a range of factors including conversion rates, product costs and commercial arrangements, so please don't interpret the listing order as an endorsement or recommendation from us. We're happy to provide you with the tools you need to make better decisions, but we'd like you to make your own decisions and compare and assess products based on your own preferences, circumstances and needs.
More guides on Finder