Frequent flyer credit cards
Get big bonus points offers, flights, upgrades, lounge access and more with a frequent flyer credit card.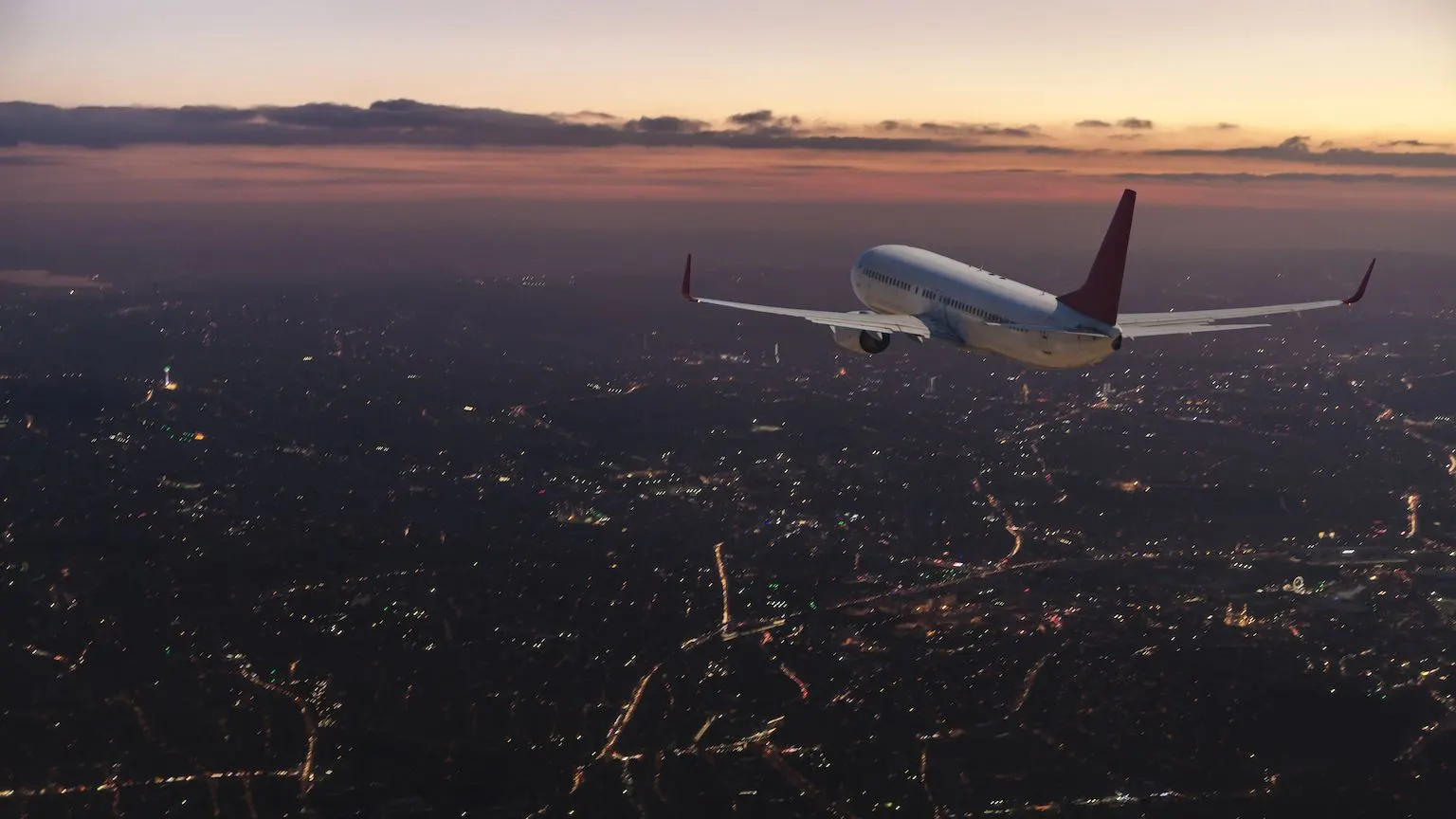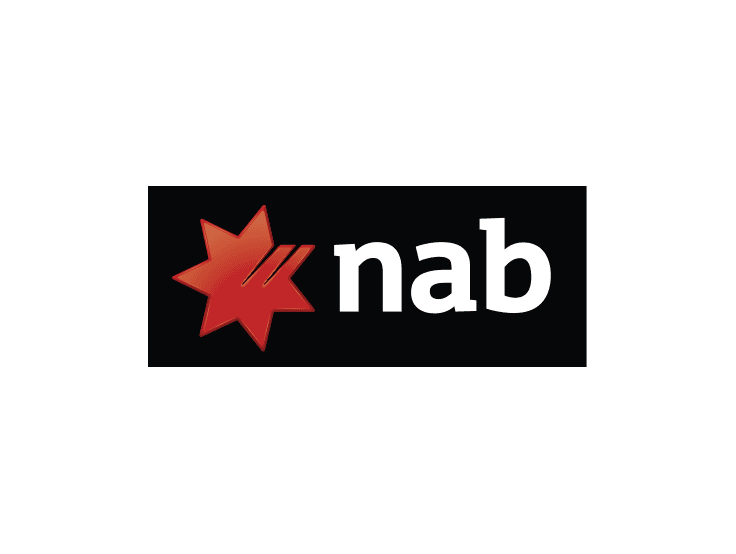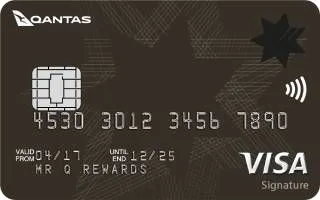 NAB Qantas Rewards Signature Card
Earn up to
130,000
bonus Qantas Points
Eligibility criteria, terms and conditions, fees and charges apply
NAB Credit Card Offer
Earn up to 130,000 bonus Qantas Points, take advantage of complimentary overseas travel insurance and a 24/7 concierge service.
100,000 bonus Qantas Points (spend $3,000 within the first $3,000 days) and 30,000 after 12 months
First year annual fee of $295 ($395 p.a. thereafter)
19.99% p.a. purchase interest rate | 21.74% p.a. cash advance rate
Minimum credit limit of $15,000
Frequent flyer credit cards give you a way to earn points on your everyday spending – including through introductory bonus point offers. So if you want to earn points when you're not travelling, you can use this guide to compare frequent flyer credit cards based on bonus points offers, rewards programs, points per dollar and the costs that apply. Plus, find out if frequent flyer credit cards are worth it, discover the traps you should look out for and get answers to the most frequently asked questions about earning points with your credit card.
Compare Frequent Flyer Credit Cards
Best frequent flyer credit cards* for August 2020
Check out this list of frequent flyer credit cards in Australia to decide if one is right for you:
ANZ Frequent Flyer Black. Receive 130,000 bonus Qantas Points and $150 back when you spend $3,000 on eligible purchases within the first 3 months.
Qantas American Express Ultimate Card. Earn 80,000 bonus Qantas Points and 1.25 points per $1 spent on everyday purchases. Plus, get a $450 Travel Credit and up to 4 complimentary lounge passes every year.
Qantas Premier Platinum. Get up to 80,000 bonus Qantas Points, a long-term 0% balance transfer offer, lounge passes and complimentary insurance covers.
American Express Qantas Business Rewards Card. A business credit card offering 150,000 bonus points, 3x points on eligible Qantas flights & 2 lounge passes per year, and only ABN holders with over $75,000 in revenue are eligible.
NAB Qantas Rewards Signature. Collect up to 130,000 bonus Qantas Points and save with a discounted annual fee of $295 for the first year, reverting to $395 p.a. thereafter.
How do frequent flyer credit cards work?
You can use a frequent flyer credit card to earn points on everyday, eligible purchases. These cards are linked to an airline loyalty program (such as Qantas Frequent Flyer or Velocity Frequent Flyer) and offer a set number of points per $1 you spend. For example, 1 point per $1 spent. Many cards also come with thousands of introductory bonus points, which can give your rewards balance a quick boost.
With a frequent flyer credit card, you'll earn points on most everyday purchases, although transactions that aren't eligible for points usually include cash advances, balance transfers and BPAY payments. Once you've earned enough points, you can redeem your points for flights, flight upgrades, accommodation or even retail rewards.
Video: How to get bonus frequent flyer points
What type of frequent flyer credit card do you want?
Are frequent flyer credit cards worth it?
A frequent flyer credit card can be a great way to reward your spending with points, but they usually come at the cost of high annual fees and interest rates. Before you apply, you can decide if a card is worth it based on how the value of the bonus points offer, how many points you'll earn per $1 spent, as well as extra features (such as airline lounge passes or travel credits) compares to the annual fee. The value of these rewards and extra perks should exceed the cost of the card.
You can read this guide for examples of how you can tell if a frequent flyer credit card is worth it for you.
What are my frequent flyer points worth?
The dollar value of your frequent flyer points depends on what you redeem your points for – but here's an example to show how far your points can take you.
Let's look at where you could travel with a credit card with 100,000 bonus points. For example, it would cost 90,000 Qantas Points or 89,600 Velocity Points to fly return in economy from Melbourne to Los Angeles. Neither of these examples account for the extra taxes and fees. But let's look at how much these flights would usually cost in cash anyway.
The cost of a flight will vary depending on the time and date of the booking, but an economy return Qantas flight from Melbourne to Los Angeles can start at $1,099 at the time of writing. This means that one Qantas Point is roughly worth 0.81 cents if you use points to redeem this flight. You can find return economy Virgin Australia flights from Melbourne to Los Angeles for around the same price, so you can expect roughly the same value of points for this reward flight.
As another example, you could get $500 worth of Woolworths digital gift cards for 95,000 Qantas Points if you didn't want to fly (two $250 gift cards for 47,500 points each, as of August 2020). But this reward offers less value in comparison to the flight example above. To get the most value from your frequent flyer points, compare a few options and redeem the one that offers the highest dollar value for your points. You can see Finder's guide to how much 1 Qantas Point is worth for more examples.
What's the catch with a frequent flyer credit card?
Frequent flyer credit cards have their perks, but these are the traps you should watch out for:
High annual fees. Most frequent flyer credit cards come with an annual fee that can range between $50 and $450. You need to make sure that the yearly value of the reward and extra perks of the card can outbalance these fees. There are $0 annual fee frequent flyer cards on the market, but these usually come with less competitive rewards offers and extra features.
Promotional offers and spend requirements. You usually need to spend a specific amount in a set period (such as $4,000 in the first 90 days) to take advantage of bonus points offers. Before you're drawn in by the idea of thousands of bonus points, make sure that the spend requirements fit with your budget and that you can still afford to pay the card off in full.
Higher interest rates. Frequent flyer credit cards usually have high interest rates between 19% and 22% for purchases. This makes them best suited to people who can pay off their credit card balance in full each month. Otherwise, the interest you are charged could easily outweigh the value of the rewards.
Temptation to spend. If you struggle to stick to a budget and don't pay your balance in full each month, the promise of frequent flyer points could tempt you to overspend. If this is the case, you might want to consider a low interest rate credit card instead.
Who are frequent flyer credit cards best suited to?
Frequent flyer credit cards are designed to suit regular spenders who usually pay their balance in full each statement period. This is because you'll earn more points based on how much you spend, but your rewards won't be outweighed by interest if you clear your balance each month.
These cards also benefit frequent travellers who will make use of the extra features such as airline lounge passes, complimentary travel insurance and travel credits.
How can I compare and find the best frequent flyer credit card for me?
You should ask yourself the following questions before deciding which frequent flyer credit card is right for you:
Which frequent flyer program do I belong to?
In Australia, most frequent flyer credit cards are linked to either the Qantas or Virgin Australia Velocity Frequent Flyer programs. However, if you belong to another frequent flyer program (such as Singapore Airlines KrisFlyer, Air New Zealand Airpoints, Emirates Skywards or Etihad Guest), you could also consider a rewards credit card that allows you to transfer your credit card reward points to frequent flyer partners.
What if I'm a member of several frequent flyer programs?
If you belong to more than one frequent flyer program, you could look at getting a rewards card that's linked with a bank loyalty program. These cards offer you points that you can transfer to partnered frequent flyer programs. For example, if you have an American Express card, you can exchange your Membership Rewards for points with partners including Singapore Airlines KrisFlyer and Etihad Guest. However, when you convert the reward points to frequent flyer points, you usually get a lower rate per $1 spent compared to what you'd earn with a frequent flyer credit card.
How many bonus points can I get?
Introductory bonus points offers generally vary between 20,000 and 100,000 points (or more). You can also judge how much value you can get from the bonus points based on the rewards you can redeem, as well as the spend requirements to get it. For example, let's say you have to spend $4,000 in 60 days to get 100,000 bonus Qantas Points. That boils down to roughly 25 Qantas Points per $1 spent. You can redeem 100,000 Qantas Points for a return economy or one way business class flight overseas, so that could help you justify the spend to get the points.
How many points can I earn for my spending?
There are two different factors to look at when it comes to earning points with a frequent flyer credit card:
Earn rate. As well as the bonus points offer, you should also compare how many points you can earn per $1 spent. These earn rates can be as low as 0.5 points per $1, but 1 point per $1 (or higher) is considered competitive.
Points tiers and caps. Depending on the card, the number of points may vary depending on the purchase. For example, you may earn 0.75 points per $1 spent in Australia, 1 point per $1 spent on foreign transactions and an additional point when per $1 spent with a partnered airline. So if you regularly travel overseas or shop with international merchants, a card with a higher earn rate on foreign transactions could boost your rewards. Some cards also cap or reduce the number of points you can earn after you reach a spend threshold each statement period. For example, you may earn 1 point per $1 up to $10,000 per statement period and either a reduced earn rate or no more points until the next statement period. If the card does have a points cap, consider how much you spend each month and opt for a card with a higher or no points cap if you spend more than the threshold. Otherwise you'll restrict your points potential.
How much is the annual fee?
Although some frequent flyer cards come with a $0 annual fee for the first year or for life, others charge fees that can set you back hundreds of dollars. You can work out if an annual fee is worth it by looking at whether the yearly value of the rewards you're redeeming and extra features you're taking advantage of (such as travel credits, complimentary flights and airline lounge passes) give you more value.
What type of credit card is it?
In Australia, most frequent flyer credit cards are a Visa, Mastercard or American Express. While Visa and Mastercard are accepted more widely, you'll usually find that Amex cards offer better rates of points per $1 spent.
Are there extra features?
Most frequent flyer credit cards come with extras that can help you get more value from your card. These can range from complimentary flight vouchers or travel credits to airline lounge passes, complimentary travel insurance and concierge services. Make sure you compare the extra features and ask yourself if you would actually use them before you apply for the card.
How can I get approved for a frequent flyer credit card?
Like all credit cards, you need to meet eligibility requirements to receive approval for a frequent flyer credit card. The application criteria could include a minimum annual income amount, Australian residency status and credit history details. However, as these are premium products, you may find that some of frequent flyer cards have higher income requirements than other options.
If you're eligible to apply, you'll also be required to provide documents including payslips and proof of identification. The bank will then assess the details and documents you provide to determine if you'll receive approval or not.
---
Frequent flyer credit cards can reward you for every $1 you spend on plastic. Plus, the extra perks can help you offset some of the weighty annual fees. As there are a bunch of competitive frequent flyer credit cards on the market, get started by comparing your options now so you can find the most rewarding one for you.
Want to stay on top of the latest frequent flyer deals? Visit Points Finder for all of the latest news, offers and reviews.
Popular frequent flyer cards on Finder
Pictures: Shutterstock
Read more on this topic
Credit Cards Comparison
* The credit card offers compared on this page are chosen from a range of credit cards finder.com.au has access to track details from and is not representative of all the products available in the market. Products are displayed in no particular order or ranking. The use of terms 'Best' and 'Top' are not product ratings and are subject to our disclaimer. You should consider seeking independent financial advice and consider your own personal financial circumstances when comparing cards.