Student Credit Cards
Manage your money as you study and build up credit history with a credit card that's suited to students in Australia.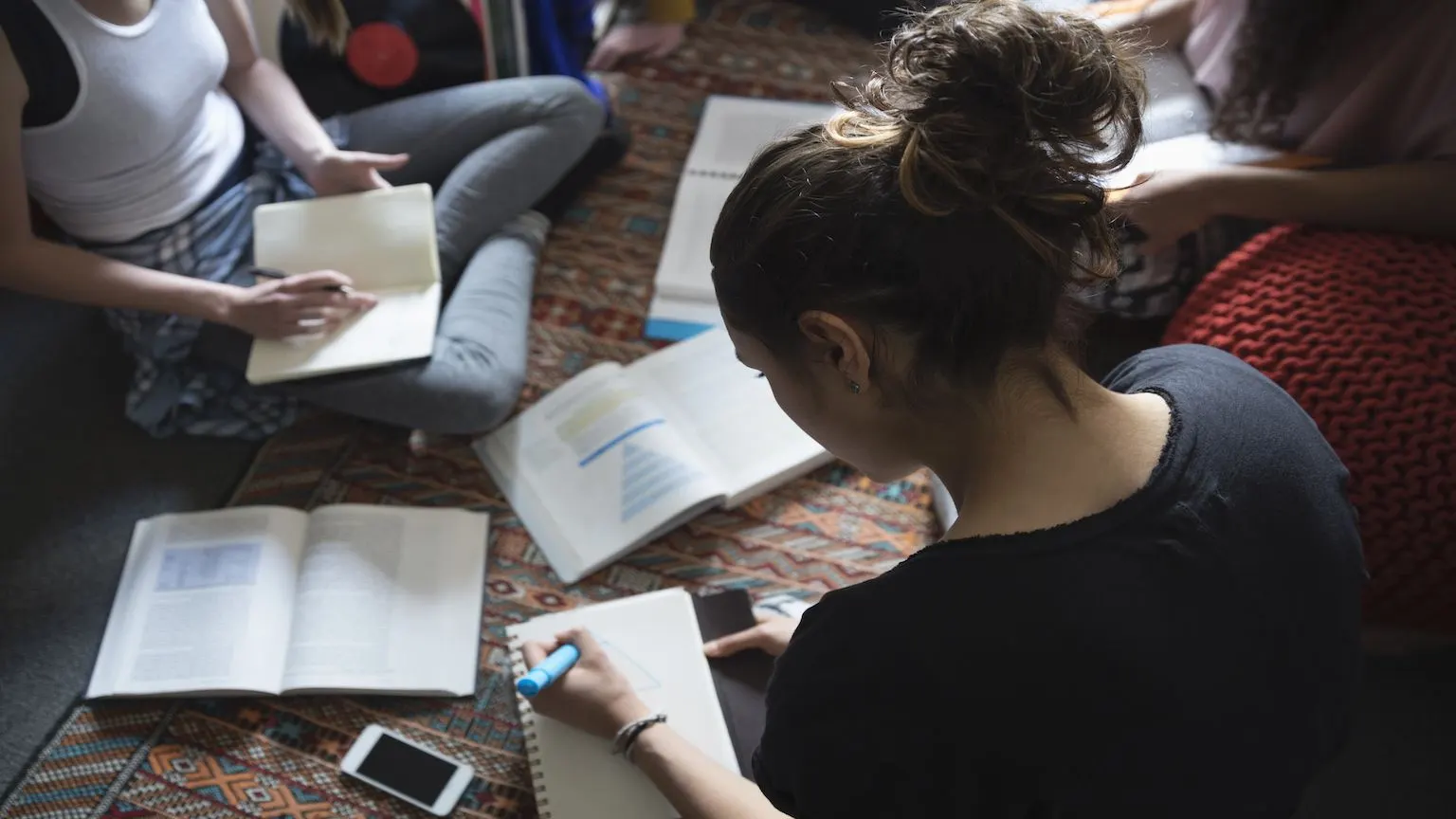 A student credit card gives you another way to buy a laptop, textbooks or anything else when you're studying at university or TAFE. It can also help build up good credit history. So if you're interested in getting a student credit card in Australia, you can use this guide to compare your options and learn more about how they work.
Exclusive to finder.com.au - ANZ Credit Card Offer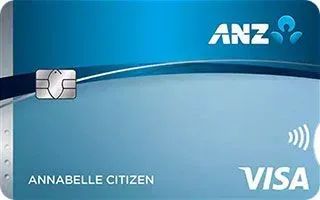 ANZ Low Rate - Exclusive Offer
0% p.a. for 25 months on balance transfers
$0 annual fee for the first year
Offer ends 13 September 2020

Eligibility criteria, terms and conditions, fees and charges apply
Exclusive to finder.com.au - ANZ Credit Card Offer
Take advantage of introductory 0% balance transfer rate for the first 25 months and a first year annual fee waiver with this exclusive offer.
$0 first year annual fee ($58 p.a. thereafter)
0% p.a. on balance transfers for 25 months with 1.5% BT fee, reverts to 20.24% p.a.
Ongoing 12.49% p.a. purchase interest rate
Compare student credit cards
What is a student credit card?
A student credit card gives you a way to buy what you need and then pay off the purchases over time, usually with interest added to the balance. Student credit card accounts in Australia often have lower interest rates and fees than other credit cards, which helps keep account costs down when you're studying full-time. But it's still the same type of revolving line of credit as any other credit card.
If you use it responsibility and pay your balance off each month, getting a credit card while you're studying at TAFE or university can also help you build a good credit history. This will come in handy when you're applying for a car loan, mortgage or any other type of lending product in the future.
How do student credit cards work?
As long as you're at least 18 years old, you can apply for a student credit card to help manage your expenses between paydays when you're studying at TAFE or uni. You can use one of these credit cards to borrow and spend up to a certain amount. The amount you have available to use is your "credit limit" and the amount that you spend is your "balance".
Each month, you will get a statement and you need to pay at least the minimum repayment amount listed for that statement period. Minimum repayments are usually 2–3% of your outstanding balance. When you get a statement, you will have until the due date to pay at least that amount. This gives you a way to pay off what you spend over time. But it's wise to pay your balance in full for each statement period, otherwise you'll collect interest charges and your debt will start growing.
Compared to other credit cards available in Australia, student credit cards tend to have low credit limits and low annual fees that can help keep them affordable when you're studying full time. Usually, these cards also have very basic features that can help you learn how to manage credit without racking up huge debts.
How to apply for a student credit card
After comparing student credit cards to find the right option for you, the next step is to apply. You can do this online in about 20 minutes. You could also pop into a branch or phone the bank directly.
Before filling out an application, make sure you meet the credit card eligibility requirements. These can vary, but generally include:
Eligibility requirements checklist
Are you at least 18 years old? You need to be over 18 years old to apply for any credit card in Australia. If you are between 16 and 18, you could be added as a supplementary cardholder to a parent or guardian's account. You could also use a Visa debit or Mastercard debit card to make the same transactions you would with a credit card but using your own money instead of credit.
What is your Australian residency status? Are you an international student? Credit card companies generally prefer you to be an Australian citizen or a permanent resident. If you are on a 500 Student or 485 Temporary Graduate visa, check out our guide on credit cards for temporary residents to see your options.
What is your student status? Usually, you need to be enrolled in an accredited school, TAFE or university to get a student credit card. High school students are generally not eligible for a student credit card. You may also need to be enrolled full-time to apply for a student credit card.
How much money do you earn? You must have enough income to service the minimum credit limit available on the card. Income can include your wages from full- or part-time work, as well as Centrelink payments and even student scholarships in some cases. If you do not have a source of income, you can consider a supplementary card on a parent or guardian's credit account or a Visa debit or Mastercard debit card.
Do you have existing credit history? For most applicants, a student credit card is their first credit product, meaning they do not have existing credit history. Credit limits for most student cards are low to minimise the bank's risk of default and give students a pathway to build their history. As long as there are no blemishes on any existing credit reports, your application should be approved if you meet all of the other eligibility requirements.
The documents and information you'll need to provide
If you meet the credit card's application criteria, you can apply online at any time. The details you'll need for the online application include:
Personal information. This includes your full name, date of birth, residential address, email address and phone number. You'll also need to provide a valid form of identification, such as your driver's licence number, passport number or Medicare number.
Student information. You'll need to include details of the university, TAFE or other institution you're studying at and the course you're enrolled in.
Employment information. If you work outside of study, you'll need to provide details of your employer and income, such as contact details and recent payslips.
Other financial information. Details of any assets and debts that you have, including savings accounts or other loans. You will also be asked to estimate your ongoing financial commitments, such as rent, bills and grocery costs. This helps the issuer determine whether or not you can afford to manage a credit card.
What happens after I've applied?
Once you have filled out the online application, review all the details and hit the "submit" button. You should get a response within a few minutes. The credit card company will also be in touch if it needs further information in order to complete the application process. If your application is successful, you should get your new card within a couple of weeks. You'll need to activate it and then you can start using it.
What features can I get with a student credit card?
Every student credit card offers different interest rates, fees and extras, but some of the most popular features include:
Interest-free days. If you regularly pay off what you owe on your credit card by the due date on your statement, you will usually have an interest-free period for each statement cycle, such as "up to 55 days". The interest-free days generally start at the beginning of your statement period and give you a window of time when interest won't be charged on your purchases.
Low credit limits. Student credit cards can have credit limits as low as $500 or as high as $15,000. The credit limit you get depends on the card, the lender and your individual circumstances. A lower credit limit is generally easier to pay off from month to month and can help you stay out of serious debt.
Complimentary extras. Some student credit cards will come with additional benefits, such as complimentary purchase protection insurance and extended warranties for eligible items you buy with your card. This could be useful if you're using the card to buy a laptop, expensive text books or other supplies for your study.
Other features. Student credit cards could come with a range of other features, including contactless and mobile payments, low or 0% interest rate introductory offers and Mastercard or Visa benefits. Keep an eye out for these features when you're comparing student credit cards to find one that offers great value for you.
How much do student credit cards cost?
The cost of a student credit card depends on the features of the card you choose, as well as how you use the account. The main features to consider are:
Annual fees. Most student credit cards come with a low annual fee to help keep account costs down. Some options may even offer no annual fee, which could help you save on this cost for a limited time or for the life of the card.
Purchase rate. This is the standard interest rate that's applied to purchases made on the card. Student credit card purchase rates range from around 11% per annum (p.a.) to 22% p.a. The higher your purchase rate, the more interest you will have to pay if you carry a balance on your card.
Cash advance rate. This is the standard interest rate that's applied to cash advance transactions such as ATM withdrawals, gambling purchases and even some bill payments. The cash advance rate is typically the highest interest rate on a credit card and usually ranges from around 19% p.a. to 22% p.a. The cash advance rate is applied immediately from the time a cash advance transaction is made.
Cash advance fee. If you use your credit card for a cash advance transaction, you will also be charged a fee of 2% to 3% of the total transaction amount. For example, if you used your credit card to withdraw $500 from an ATM, the cash advance fee would be $10 and $15.
Foreign transaction fees. Most credit cards charge a fee when you use it to make purchases overseas or with an international retailer online. This fee is usually between 2% and 3.5% of the total transaction. You can avoid this cost by considering credit cards with no foreign transaction fees or other options such as travel money cards. These cards could be useful if you're studying abroad, going on an international holiday or if you shop online with brands that are based overseas.
Other fees. Other fees that may apply when you have a student credit card include late payment fees and charges for going over your credit limit. Always check the credit card's product disclosure statement (PDS) for full details so that you can factor in all the costs before you apply for a card.

Tips for using a student credit card
Whether or not you've had a credit card before, these simple tips will ensure you know what to do and what not to do when you get your student credit card:
Only use your credit card for essential items. If you want to buy something but don't need it straight away, consider saving up for it instead. Keeping your credit card at home and saving it for textbooks, groceries and emergencies is a good way to curb the temptation to spend.
Stick to a budget. You should create a realistic budget that accounts for your necessary expenses (school supplies, bills, groceries), but also leave room for any emergencies expenses you may have. If you stick to this, you'll know to set aside money from your savings each month to pay off your credit card in full and will avoid any nasty surprises when your bill arrives each month.
Aim to pay your balance off in full every month. Although you're only required to pay the minimum payment each month, doing this could land you with high interest costs and an unmanageable debt. Instead, you should aim to pay off your balance in full each month.
Pay as you go. While credit card statements usually come once a month, you can choose to pay off the balance more regularly. As well as ensuring that you always meet the minimum repayment, this strategy can reduce the amount of interest you pay and may even help improve your credit score.
How to compare student credit cards
Comparing student credit cards allows you to see features of different products so that you can find one that will suit your needs. We've outlined the main factors you'll need to consider for a student credit card comparison below.
Consider your individual circumstances. This includes your study commitments, your income from work, Centrelink or other benefits, as well as your ongoing expenses. You should also think about your current money habits to decide whether or not you will be able to effectively manage a credit card.
Look at the features of the card. Pay particular attention to the standard interest rates and fees, as well as the requirements you need to meet for any student discounts or fee waivers that are offered by the card. This step will help you find a credit card that offers the most convenience and affordability for you.
Choose the card that suits your circumstances. By looking at the features of a number of cards and considering your circumstances, you will be able to find a student credit card that is convenient and affordable for you.
So, now that you know more about student credit cards, you can compare your options and decide what types of accounts you want to use while you are studying.
FAQs about student credit cards
If you want to know more about getting a student credit card or managing this type of account, check out these answers to frequently asked questions. You can also leave your own question about student credit cards using the comment section below and we'll get back to you with an answer.
Pictures: Shutterstock
Credit Cards Comparison
* The credit card offers compared on this page are chosen from a range of credit cards finder.com.au has access to track details from and is not representative of all the products available in the market. Products are displayed in no particular order or ranking. The use of terms 'Best' and 'Top' are not product ratings and are subject to our disclaimer. You should consider seeking independent financial advice and consider your own personal financial circumstances when comparing cards.