Finder makes money from featured partners, but editorial opinions are our own.
No fee bank accounts
Australian bank accounts with no fees do exist! These bank accounts won't charge you account keeping fees, transaction fees or ATM fees.
Best Transaction Account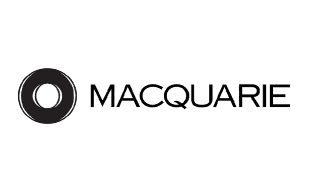 Earn 4.75% p.a. on your transaction account balance with no conditions to meet.
More info
Best Travel Debit Card Award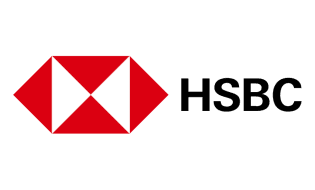 This account is the winner of the 2023 Finder Awards for best travel debit card as it has no international transaction fees and you can hold up to 10 currencies.
A bank account with less fees could save you thousands of dollars over time. Luckily, there are heaps of Aussie bank accounts that won't charge you account keeping fees, ATM fees or foreign transaction fees. The sooner you switch to a fee-free account, the sooner you'll start saving even more money.
Which banks charge no fees?
What are the best no-fee bank accounts?
There's no one account that is 'best', but here are a few of our top picks and why we like them.
This account has no monthly account keeping fees or minimum deposit requirements
It charges no international transaction fees or overseas ATM fees (the ATM operator may charge its own fee)
This account was named the Best Transaction Account in the Finder Awards 2023
It charges no account keeping fees or ATM fees in Australia (if you're charged an ATM fee Macquarie will refund the fee into your account)
It charges no international transaction fees and no overseas ATM fees (the ATM operator may charge its own fee)
Not only does the account charge no fees, but it also pays you interest on your balance
This account was a Finder Awards winner in 2022 and 2023
It charges no account keeping fees and no international transaction fees
Plus, it also offers 2% cashback on tap and pay purchases
You could save hundreds by switching to a fee-free bank account
If you have a bank account with a $5 monthly account keeping fee, that's $60 a year gone to fees. And if you're charged $2.50 each time you withdraw cash, and you visit an ATM just once a week, you can say goodbye to another $130 a year. Adding foreign transaction fees and overseas ATM fees to the mix, you could easily be wasting over well over $200 a year on fees.
What fees are charged by banks?
Account keeping fees, ATM fees and international transaction fees are the most common, day-to-day fees you're likely to face with a bank account. Here are some additional fees you might face, even though they're less common in your daily banking.
Additional card fee: If you request an additional extra debit card on top of the free card that's included. This could be $20-$50.
BPAY error correction fee. If you make a mistake on a BPAY payment, you can amend the details of the transaction for a fee. This can be $20-$35.
Bank@Post. If you do some of your banking at an Australia Post, you might need to pay a fee to withdraw cash from your account (but deposits are free).
Bank cheque. Not many people use these anymore, but if you do there can be a fee of around $10.
Coin counting. If you empty your piggy bank and want it counted in a branch, there's usually a fee for this.
Note handling fee. Similar to coin counting, if you've got a large stack of notes the bank may charge you a small fee for their time to count them.
Periodical Payment fee. Periodical payments between transaction and savings accounts are generally free. Charges can apply when you're transferring between accounts from different institutions.
Debit card replacement fee. If you misplace your card, you'll usually need to pay a fee of around $10-$20 for a new one.
Overseas emergency replacement fee. If you misplace your card overseas and need a new card asap, you'll likely pay a fee of around $50.
Staff-assisted transactions. Some accounts may charge a fee if you need help to make a transaction in a branch.
How to avoid bank account fees
Bank accounts will charge some types of fees but not others. The best way to avoid fees is to figure out the fees you're most likely to be charged and look for an account that doesn't charge these (for example if you regularly use ATMs you'll want to avoid ATM fees the most).
What fee do you want to avoid?
Some bank accounts that avoid this fee
Monthly fees

NAB Classic Banking
HSBC Everyday Global account
ING Orange Everyday account
MyState Bank Glide Account
Suncorp Everyday Options Account

Domestic ATM withdrawal fees

ING Orange Everyday account (conditions apply)
ME Everyday bank account
Macquarie Bank Transaction Account

International transaction fees

Ubank Spend Account
ING Orange Everyday account (conditions apply)
Macquarie Platinum Transaction Account
HSBC Everyday Global Account

Overseas ATM withdrawal fees

Macquarie Transaction Account
Westpac Choice transaction account
Bankwest Platinum debit Mastercard (conditions apply)
---
How to compare fee-free accounts
The main thig you'll be looking at is the fees, but there are other features to consider when choosing an account too.
The account fees
Most bank accounts charge no account keeping fees, so if your account does charge this fee know that it can be easily avoided with another account.
Overseas fees
If you're often overseas, or you regularly shop online from international sites, look for an account that has no international transaction fees.
In-branch fees
If you like to do some of your banking in branch, choose an account that doesn't charge extra fees for deposits in branch. It's also worth checking the bank has some branch locations near you.
Online account access
It's convenient to have access to account via a mobile banking app so you can easily and quickly keep an eye on spending and transactions at any time, wherever you are.
Deposit requirements
Some accounts, particularly business accounts, will require you to maintain a certain monthly deposit or balance in order to have the account fees waived. If you're considering an account that doe this, make sure you can meet the requirements.
Extra perks
Some accounts offer things like cashback when opening the account or ongoing cashback offers when spending.
Payment options
Choose an account that has the payment options you want to use, for example Apple Pay or Google Pay.
---
Frequently asked questions