Organise your finances with ease using online banking
Check your balance and transfer funds instantly with online banking.
We're reader-supported and may be paid when you visit links to partner sites. We don't compare all products in the market, but we're working on it!
Online banking makes it quick, easy and convenient for you to manage your finances. No matter where you are or what time it is, with online banking you can check your balance and transfer funds – all with a few simple clicks on your mouse or taps on your smartphone. Nearly every bank, credit union and building society across Australia offers an online banking platform, so it's important to compare its features to determine which online banking portal offers the right features and benefits for you.
Google Pay
Apple Pay
Monthly fees: $0
No international transaction fees
Up to 10 currencies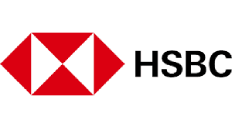 HSBC Everyday Global Account
Special offer:

$100 cash bonus for new HSBC customers.
Earn 2% cashback on tap and pay purchases (T&C's apply).
Special offer:

$100 cash bonus for new HSBC customers.
Earn 2% cashback on tap and pay purchases (T&C's apply).
Over 12 million Aussies use a smartphone – about 75% of those have access to the Internet, letting you download banking, finance and shopping apps. Many financial institutions have exceeded its customer's expectations with user-friendly web interfaces, innovative technology and online offerings.
What is online banking?
Online banking is also known as Internet banking. Other terms include "e-banking" or "virtual banking". It is an electronic system that lets bank account holders conduct a range of transactions through the bank's website. It's like banking within a branch, but on a computer, tablet or smartphone. Take a look at the table below to see what online banking platforms are called.
Financial institution
Online banking
Tablet banking
Mobile banking
Westpac
Westpac Live
Westpac Mobile Banking

Westpac banking for iPad
Westpac banking for Windows 8

ANZ
ANZ Internet Banking
ANZ App
ANZ App
NAB
NAB Internet Banking
NAB Mobile App
NAB Mobile App
Commonwealth Bank
NetBank
CommBank
CommBank
You can look forward to the following features:
Move or transfer money via email, social networking, BPAY and smartphone-to-smartphone
Check your account balance and access your transaction history
Find the nearest ATM in your bank's network
Research products and services to buy or upgrade
Use financial calculators such as currency converters, home loan repayments calculators and share trading calculators
Turn your phone into a payment device using Near Field Communication (NFC)
How does online banking work?
Online banking lest you to perform all your banking transactions over the internet. Instead of visiting your nearest branch to make a deposit, transfer money, pay off your credit card or check your savings balance, you can access your finances through any internet enabled device. As well as your personal computer, this includes laptops, tablets and smartphones. Once you have an account with a bank, building society or credit union, it's usually free to sign up for an online banking account. It usually takes less than 10 minutes to apply. After creating a password to ensure secure login to your account, you can begin managing your finances online. Note that your credentials to log into online banking usually won't be the same as your bank details, to increase security.
How do I register for online banking?
You'll usually need:
An 8 digit customer number (ID) or your card number. Note that the amount of digits in your ID can be different.
Your account details on hand, or a recent bank account statement
You can also call your bank directly and it can help you set up. Alternatively, drop by your local branch.
How do I register for mobile and tablet banking?
Once you've set up online banking on your desktop, all you need to do is download the relevant apps from the App Store or Google Play. You can also utilise features such as Tap and Pay and Apple Pay.
Did you know?
Mobile Commerce – or M-Commerce – is the new word to describe the paying of goods and services through a mobile phone. Australia has one of the highest rates of mobile phone usage at 37%, just behind Singapore. We also use more apps than the US or Britain per head of the population and more comfortable banking on our phones. As more and more of our daily activities are done online, we no longer need to stand in line at the bank, or make sure we rush to the bank just before it closes. Internet banking lets us bank anytime of the day and anywhere.
Could I choose a bank accounts based on it's online banking features?
In a world where we're glued to our smart phones, mobile banking could be the deal breaker between one bank account over another. If you're incredibly tech-savvy and just can't live without an advanced online banking app, then you may want to consider choosing a bank account based on it's online banking features. If you're a small to medium mobile user, then mobile banking may not be your priority. Remember to compare the fees, you may find the more expensive bank accounts offer better online banking services.
What's new in internet banking?
Here are just a few services you can use when banking online.
Quick balance
This feature lets you view your available balances in real time. You can see your recent transactions and click instantly through to see how many award points you have gained.
Download your statement instantly
Instead of waiting for your statement in the mail, you can download a summary of your accounts and balances. You can use these for ID verification and tax purposes.
Pay to mobile
You can securely send and receive payments using a mobile phone number, using internet and mobile banking.
Withdraw cash without your debit card
With a new feature called card less cash, you can withdraw money from an ATM without having your debit card. Compare card less cash here.
Lock, block, limit
Control over your lost credit card or debit card by blocking transactions and limiting its spend.
Overseas ATM locator
Customers can how avoid unnecessary foreign ATM fees when travelling.
---
How do I compare e-banking?
Consider the following features when checking to see how online banking platforms compare against one another.
Your current bank
You're limited to the online banking platform provided by your bank. For example, if you have a Westpac account, you won't be able to use ANZ's online banking system. However, if you're looking to open a new account, the strength of online banking options on offer could influence your decision.
The usability of the website
Test out whether the bank's website is user-friendly, easy to navigate and doesn't take a long time to load. Check for speed, accuracy and convenience.
Ability to apply for new products
Check whether you can apply for new products on the mobile app. In some cases, you may be presented with special offers and promotions within the app too.
How often you need to update the apps
Your bank should continually make the process easier for you: ironing out bugs, glitches and adding new features that make things more convenient for you. However, updates usually take up data unless you're on Wi-Fi.
The security measures in place
Your bank should protect you against fraudulent activity online and offer some type of Security Guarantee. As part of the Guarantee, the bank should repay any missing funds that are a result of online fraud. Read up on the measures as well as terms and conditions your bank takes to protect your funds and your identity when banking online.
Accessibility and compatibility
You want to be able to access your finances whenever and wherever it's convenient for you, so check to see whether you can login to your account and complete transactions on a range of devices. In most cases, you'll need a compatible smart phone. In most cases, your bank will request your mobile phone number when opening an account, in order to verify your identity should you be subject to fraud later down the track, and to send you secure pin codes for some online transactions.
The features available
Does the online banking platform allow you to take care of all your regular transaction needs, for example checking your savings account balance or paying off your credit card bill?
24/7 Customer support available
Does your bank offer online tools and educational resources if you ever need assistance performing a transaction? Is online customer assistance available when required?
The ability to apply for products through online banking
A good online banking platform will let you apply for a product entirely online, get instant approval on certain products, and let you save your application progress. You should be able to certify 100 points of ID without visiting a branch.
Improving your financial literacy
Similarly, a good online banking platform should have online support or a chat service available. It should be easy to use and provide general information about how to manage your finances, like savings and budgeting.
Back to top
What are the pluses and minuses of using online banking?
Pluses
You get 24/7 access to your bank and savings accounts. Whereas in the past you could only manage your finances by visiting your bank during its opening hours, you can now transfer funds and check your balance at any hour of the day or night.
You don't need to queue up or find your local branch. Instead of wasting precious time waiting to be served at a bank branch, you can now manage your finances whenever and wherever it is convenient for you.
It's fast and simple to use. The best online banking platforms are easy and intuitive to use, making it quick and hassle-free to perform a wide range of transactions.
Minuses
You're limited to the platform provided by your bank. Not all online banking platforms are created equal, so it's important to find one that is easy to use and allows you to perform all of your regular transactions.
Back to top
What are the risks using online banking with my savings account?
One risk to be wary of when using online banking services is logging into your account on an unsecured public network. Although internet banking is quite safe and there are a raft of security measures in place to protect your money and your personal details.
You should always make sure to only log into your online banking account when you are connected to the internet via a secure network.
You should always keep your password and PIN to yourself.
For savings accounts, one of the strengths of online banking – 24/7 access to your account – can also be a problem for some people. With the ability to quickly and easily access your funds at any hour of the day, the temptation to dip into their savings balance unnecessarily can be too strong a temptation for some people.
Infographic: Online banking statistics

Wait, I still need support!
How can I find out more about the online banking service offered by my bank?
Contact your bank for more information. You can visit your nearest branch or visit your bank's website for more details.
Can I transfer money to someone else's account using online banking?
Yes, you can use online banking to send money to bank accounts in Australia and around the world.
Do I need to pay money to use online banking?
No, signing up to an online banking account is usually free. Of course, charges may apply depending on the transactions you perform.
You may also be interested in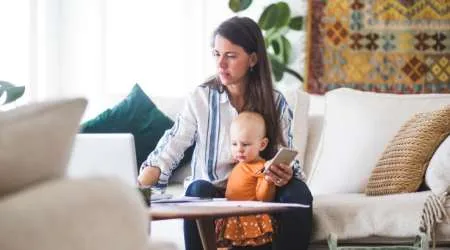 Wondering what to do with your money in the new year? Scott Pape has some tips and a warning for what could be in store.
Read more…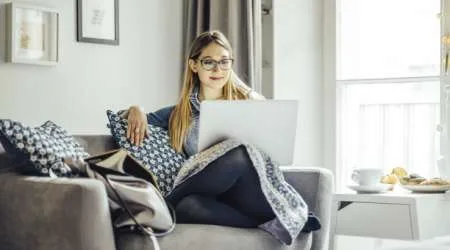 Here's how to make sure you're still earning bonus interest on your ING savings account in 2021.
Read more…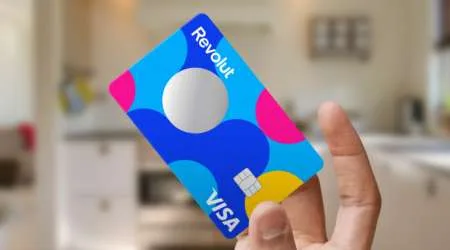 We look at how the new Revolut Junior accounts for Australians aged 7-17 compare to the popular money app and kids debit card offered by Spriggy. 
Read more…
Picture: Shutterstock
More guides on Finder