Notice Saver Finder™: A hybrid product between a savings account and term deposit
Notice savers allow you to earn interest on your savings with the added convenience of setting your own terms.
We're reader-supported and may be paid when you visit links to partner sites. We don't compare all products in the market, but we're working on it!
Notice savers are a relatively new banking product offered by some Australian banks. They allow you to earn interest on your savings in a similar way to term deposits, but with a small difference. Rather than keeping your money "locked away" for a specified term, notice savers let you pick how much notice to provide a bank before they release your funds. Although not as easily accessible as what you get with an at-call savings account, you do get more flexibility than with a term deposit.
Compare notice savers below
How does a notice saver work?
Notice savers for personal use are offered at three different tiers: 31 day, 60 day and 90 day. The rate of return also increases as you increase the terms. If you want to access your savings after the account has been activated, you give the bank notice and they will release the money in the time frame that you choose.
In other words, if you sign on for a 60-day notice saver, you will need to tell the bank 60 days in advance of day you want access to your funds. If you occasionally dip into your savings, this could be of benefit to you. Although not instant, it allows access to your funds when you want yet still allows you to earn interest on your savings.
Jim and his notice saver
Jim has $10,000 in savings and would like to earn interest on the balance with the option of being able to access his funds when he wants. He considered putting his money in a term deposit, however Jim also plans to move out of his parent's home within 6 months. Due to this, he can't commit to "locking away" his funds in a term deposit and to pay extra fees for taking his funds out before maturity.
Instead, he has opted to put his savings in a notice saver. This allows him to earn interest but also the flexibility to access his funds in case of emergencies. Upon opening his notice saver, he opts for a 31-day notice period.
Three weeks after opening the notice saver, he finds an apartment to rent so he requests a moving date that falls after the 31-day notice period. This means he can use some of his savings to pay for moving costs. At the end of his notice period, Jim can also benefit from some extra cash earned through interest.
How do I compare notice savers?
Notice savers have unique features that could make them an appealing option for those who want to reach a savings goal, and need an extra incentive to get there. When comparing them, consider the following:
A notification term that suits you
You do have to choose how long of a notification you want to give when you open the account, which will require some thought as to your future needs. The lowest rates are paid on 31 day notices, and get progressively higher as you move to 90 days.
Competitive interest rate
The interest rate will have a direct impact on the return on your investment. If your main objective is to increase your savings rapidly you will want to choose the longer notice periods with the higher rates.
The ability to constantly add to your balance
Unlike term deposits, notice savers lock you out from withdrawals but not on deposits. That means you can continue to add to the principal amount to increase your savings.
Interest calculation
You get the most benefit in a savings product that calculates the interest daily and makes a monthly deposit. This allows you to benefit further with compound interest, where your earnings come from the combined total of your principal and earned interest amount.
Low minimum deposit requirements
You will want to check to ensure that you are able to meet any minimum deposit requirement for a notice saver account.
It can be linked with your regular bank account
As with most high interest savings account, you will need a transaction account to be linked to your notice saver. Check to make sure that your current bank will allow you to link your everyday account with a notice saver offered by another institution.
The latest articles in money management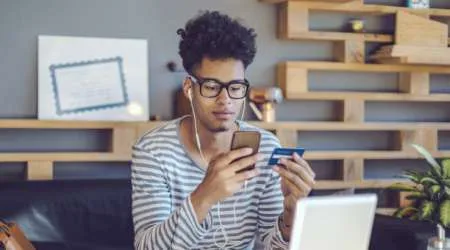 AMP Saver has increased its interest rate with a new bonus rate offer of up to 1.25% p.a. on your savings. 
Read more…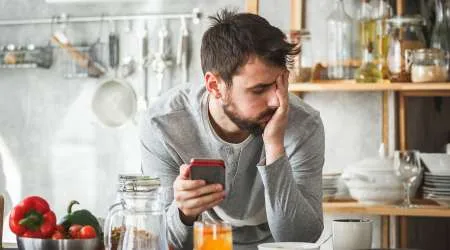 From March it's going to be harder to earn bonus interest on your ING savings account. 
Read more…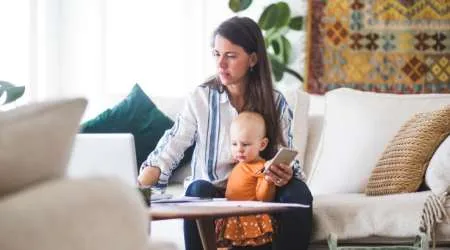 Wondering what to do with your money in the new year? Scott Pape has some tips and a warning for what could be in store.
Read more…
What are the pros and cons of opening a notice saver account?
Pros
Interest rates. You will get the benefit of higher interest rates with a notice saver than you would with a standard savings account.
Continue saving. You have the option of continuing to add funds to this savings account. In some cases you can even set up regular payments from your transaction account into your notice saver.
More flexibility. You have the ability to make investment decisions on shorter notice than you would if the money was inside of a term deposit.
Cons
Notification time. Even though you are not locked in as with a term deposit, notice savers are still not ideal if you need your savings fast to cover the cost of an emergency.
Variable interest rates. A fixed interest rate guarantees the growth of your money at a steady rate, while with a variable rate you could potentially lose some of the interest earnings if there is a drop in the market.
Considerations before opening an account
As with any type of savings product, you must carefully weigh what your goals and needs are before making a final choice. This will help you to avoid:
Missing out on higher rates. If your goal is a couple of years into the future, a term deposit will give you a better rate of return for your investment than a notice saver.
Not meeting an emergency. This type of account still requires a waiting period before you can access the money. If you do not have other means to cover an emergency, you may want to consider splitting your savings and keeping some in an on call account just in case.
Have more questions about notice savers?
More guides on Finder