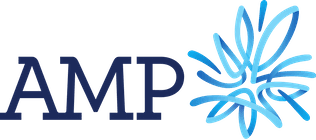 AMP Term Deposit $25,000+
Term Deposit Offer
Lock your money with AMP Bank Term Deposit Account and enjoy a great competitive rate with no fees.
Minimum investment: $25,000
Monthly fees: $0
Finder's featured term deposit accounts for kids
The table below features examples of term deposits from Australian banks that allow kids under 18 years of age to apply for an account.
| | Minimum Age | Minimum investment amount | Interest rate: 12 months | Interest rate: 24 months | Interest rate: 36 months |
| --- | --- | --- | --- | --- | --- |
| AMP Term Deposit | 13 | $100,000 | 1.85% p.a. | 1.4% p.a. | 1.4% p.a. |
| ME Term Deposit | 18 | $5,000 | 1.8% p.a. | 1.5% p.a. | 1.5% p.a. |
| Firstmac Term Deposit | 12 | $5,000 | 1.95% p.a. | 1.7% p.a. | N/A |
What are term deposits for kids?
A term deposit is a bank account that allows you to earn a high rate of interest on the money you invest. When you open a term deposit, you deposit a sum of money into your account that will earn interest at a fixed rate for a set period – terms typically range from one month to five years. You can access the money in the account (including the initial deposit and the interest you earn) at the end of the term.
A kid's term deposit is a term deposit account that allows anyone under 18 years of age to open an account. While many term deposits are available only to applicants aged 18 or over, some banks offer accounts eligible to children over 12 years of age or even offer accounts with no minimum age requirements.
Why open a kid's term deposit account?
What are the benefits of opening a term deposit account for your child?
Guaranteed returns. When your child invests money in a term deposit account, they will know exactly how much their balance will grow by the time the deposit matures. A fixed interest rate and set investment term means guaranteed returns for your little one.
Security. Deposits of up to $250,000 with Authorised Deposit-taking Institutions are covered by the Australian Government Guarantee, so there is no risk of your child losing their money.
Stops them spending their savings. If your child opens a regular savings account that provides easy access to their funds, they may be tempted to dip into their savings on a regular basis. Locking their funds away in a term deposit ensures that they save their money rather than spend it.
Learn about saving. A kid's term deposit is a great way to teach your child about saving money and investing, and how they can build a bigger bank balance without having to lift a finger.
Save towards a goal. Whether your child has their heart set on a particular toy or a new mobile phone, a term deposit can help them save the money they need to afford their goal.
No fees. Most term deposit accounts do not charge any ongoing fees, allowing your child's balance to increase as quickly as possible.
How to compare kid's term deposits
If you'd like to open a kid's term deposit for your child, consider the following factors when comparing accounts:
Interest rate. This is the most crucial factor when comparing kid's term deposits. Shop around for the account that offers the highest interest rate, remembering that rates vary depending on the term you choose.
Minimum age. Check the minimum age required to open an account. The age limit could be 12, 15 or 16, or the bank may not impose any age restrictions at all.
Deposit requirements. Read the fine print to find out the minimum and maximum deposit limits. For example, an account with a minimum deposit of $1,000 may be a much more reasonable choice for your child than an account with a $5,000 minimum.
Terms available. Terms can range from one month to five years, but not all terms are available from all banks. Look for accounts that offer the term you desire, and remember that interest rates depend on the term you choose.
Compound interest. Whether interest is compounded daily, monthly or annually can have an effect on the total interest you earn. Accounts that compound daily have the greatest ability to earn interest. Learn more about how compound interest can affect your savings balance.
Maturity. Make sure you and your child know what happens to the money in the account when the deposit matures. Will it be paid into the child's transaction account, or will it be automatically rolled over into another term deposit?
Early access. Check the terms and conditions to find out what will happen if an emergency arises and your child needs to withdraw the money from the term deposit. They will most likely lose any interest earned and also have to pay a fee.
Reaching 18. Check to see whether the account will be affected in any way by your child reaching 18 years of age. For example, will it have any influence on the interest rate?
Olivia's term deposit

Olivia is 16 years old and has saved a balance of $5,000 that she wants to invest in a term deposit. Although she could invest the money in an online savings account that offers 24/7 access to her money, Olivia wants to remove the temptation to dip into her savings. After comparing kid's term deposits with a number of banks, Olivia narrows the choice down to two accounts:
Account A is with her current bank and has an interest rate of 2.50% p.a. for three years.
Account B is with another bank and has an interest rate of 3.00% p.a. for three years.
Both accounts compound interest annually, so Olivia decides to calculate how much more interest she can earn if she chooses Account B. Using finder.com.au's term deposit calculator
Olivia finds that she can earn an extra $79.19 in interest simply by choosing the higher interest rate of Account B.
| | Account A | Account B |
| --- | --- | --- |
| Interest rate | 2.50% p.a. | 3.00% p.a. |
| Deposit amount | $5,000 | $5,000 |
| Investment term | 3 years | 3 years |
| Interest earned after 3 years | $384.45 | $463.64 |
| Balance after 3 years | $5,384.45 | $5,463.64 |
You may also be interested in
Traps to avoid
If you decide to open a term deposit for a child, remember to consider the following.
Fees
Many term deposits don't charge any fees, but it's still worth checking to make sure there are no ongoing account-keeping fees to worry about.

Rising interest rates
If interest rates rise while your child's funds are locked away in a term deposit, they won't be able to take advantage of those higher rates until their current deposit matures.

The term ends
Check the fine print to make sure you and your child know what happens to their money when the term ends. Some banks will simply pay the deposit and interest into another account, while others may roll the funds over into a new term deposit. Instead of automatically accepting this roll over, make sure you compare the term deposits available from other banks to make sure you are getting a competitive interest rate.
Access to your funds
Make sure your child is aware that accessing the money in a term deposit is difficult until the deposit reaches maturity. If they want regular access to their money, an online savings account with no access restrictions could be a better choice.

Tax implications
It's also important to remember that you may have to pay tax on the interest earned from a term deposit, even if the account is held in your child's name. Check out our guide to the tax implications of opening a kid's bank account for more information.
Picture: Shutterstock