Compare Westpac savings accounts and grow your money
Westpac offers varied solutions about everyday banking accounts, savings accounts and term deposits.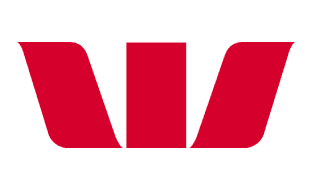 We're reader-supported and may be paid when you visit links to partner sites. We don't compare all products in the market, but we're working on it!
Westpac began operations in 1817, in the form of the Bank of New South Wales. It rebranded itself as Westpac Banking Corporation in 1982, after a merger with the Commercial Bank of Australia. 2002 witnessed the registration of Westpac as a public company limited by shares, and it merged with St.George Bank Limited in 2008.
0
.20 %
p.a.
standard variable rate
Maximum rate: 3% p.a.
Standard variable rate: 0.2% p.a.
Monthly fees: $0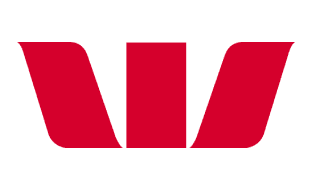 Westpac Life (18-29 year olds only)
If you're between 18-29, you can earn a 3% p.a. variable rate each month you grow your balance (excl. interest) and make 5+ settled debit card purchases from your linked Westpac Choice account, up to a balance of $30,000.
Awards that Westpac has earned
Australian Training Awards, 2014. Named Employer of the Year
AHRI Diversity Awards, 2014. Winner of the Disability Employment award
AHRI Diversity Awards, 2013. Winner of the Gender Equity in the Workplace award and the LGBTI Inclusion award
Who is Westpac?
Westpac provides everyday bank accounts that give you easy access to your money, and it also offers savings accounts so you can get your money to earn interest. Through a Westpac term deposit, you can look forward to investing your money for a fixed term, while it earns fixed interest.
Westpac's SWIFT code:

WPACAU2S
What's internet banking like for Westpac?
Westpac customers can turn to its online and mobile banking platforms in various circumstances. You can apply for new Westpac products, you can view your transaction details and account balances, you can pay bills, you can transfer funds, and you can view and save eStatements. With specific Samsung devices you can make use of the 'tap and go' feature, and if you use an Apple watch you can get a special app for it.
While the Westpac online banking system uses encryption technology to keep all communication secure, it also comes with the Westpac Protect security guarantee that safeguards customers from unauthorised transactions.
Notable features include:
Search 3 years of transaction histories of up to 5 accounts at the same time
View balances in foreign currencies
Order bank cheques
What about the mobile app?
Image Source: App Store
Cardless Cash
Cardless Cash is a handy new facility offered by Westpac. If you lose, forgot or misplaced your card you can call Westpac (or log onto the app) to get a unique code to type into a Westpac ATM and withdraw your money. If you've actually lost your debit card, you can ask for a replacement by calling Westpac.
Are funds instantly deposited when depositing funds into a Westpac ATM?
If you use a Smart ATM cash is deposited immediately while a cheque still requires three business days to clear. ATMs that use an envelope system will take one business day to reflect a cash deposit, but the funds may not be available for up to three days.
Back to top
What transaction accounts are offered by Westpac?
This everyday account gives you easy access to your money no matter where you are through a Mastercard debit card. You can also access your account via Westpac's online and mobile banking platforms. If you add at least to your account every month you don't have to pay monthly account keeping fees.
Westpac Choice - concession holders
This account is for individuals who receive social security benefits, and when these benefits credit directly to your account, you qualify for an account keeping fee waiver. You can use the linked Mastercard at over 3,000 Westpac Group ATMs, and you get unlimited transactions at Westpac branches. To apply, you should hold a current health care or pensioner concession card.
The Westpac 55+ and Retired account is for selected retirees and pensioners. Account holders get to make eight free withdrawals each month via ATMs, online banking, and phone banking. They can also make use of up to 12 free phone banking enquiries each month. This account does not attract any account keeping fees.
If you're under 21 years of age or a full-time tertiary student, you can open a Westpac Choice account and not pay any ongoing monthly account keeping fees.
How long does it take for a cheque to clear with Westpac?
Cheques take a few working days to clear, unless a special clearance has been requested. They typically take up to 3 business days to clear in your account.
What high interest savings accounts are offered by Westpac?
This online savings account gives you round-the-clock access to funds in your account, while also offering a competitive interest rate. You get unlimited access to this account via a linked Westpac Choice account, and you don't have to pay any monthly account keeping fees. You don't have to start with a minimum balance, and you don't have to maintain a minimum monthly balance.
This savings account offers a competitive, ongoing interest rate each month you grow your account balance. Plus, you can set up personal savings goals and track your progress in the mobile banking app.
The Reward Saver account gives you the ability to earn bonus interest. To avail of this bonus interest you have to deposit at least $50 per month and not make any withdrawals. There is no minimum opening balance requirement, you don't have to pay any account keeping fees, and you can get account details via online, mobile, or phone banking. Note that this account is no longer available for new applicants, but this information has been kept here for the benefit of existing account holders.
What term deposits are offered by Westpac?
You can open a Westpac term deposit with $5,000 or more, and the term of your deposit can vary in between one month and five years. Westpac offers special rates for certain terms from time to time. It does not charge any set-up or account keeping fees. You get multiple options when your term deposit matures, not just in terms of what you wish to do next, but also in terms of how you can receive your money.
Back to top
What are the pros and cons of Westpac accounts?
Pros
Easy access to account information. No matter what kind of account you hold with Westpac, you can seek most kinds of account related information over the phone, online, or through its mobile banking app.
ATM network. If you have a Mastercard linked to your Westpac bank account you can access over 3,000 Westpac Group ATMs Australia wide, as well as over 50,000 ATMs the world over.
Multiple account options. You can open a Westpac account meant for children, one meant for older people, one that offers easy access to money, and one that enables you to save.
Considerations
Interest linked to withdrawals. If you make any withdrawals from a Westpac savings account in any month, you don't earn interest for that given month.
Back to top
How do I apply for a Westpac savings account?
You need to compare the accounts offered by Westpac to make sure they suit your personal financial needs and your unique situation. If you decide one of the accounts meets your needs, applying for a Westpac bank account is easy, and you can do so by visiting any Westpac branch, by speaking to a Westpac representative over the phone, or by submitting an online application.
Eligibility
If you wish to apply online, simply click on the 'Go to Site' button, but only after you make sure that you answer these questions in the affirmative.
Do you meet the account's age requirements?
Do you have an Australian residential address?
Documentation
Existing Westpac customers can log into the bank's internet banking platform and apply for these accounts easily. As a new customer, you'll have to:
Provide your complete name, date of birth, residential address, email address, and phone number
Visit a Westpac branch to complete an ID check
Opening a Westpac bank account can be a good idea, but other financial institutions offer similar accounts, so take some time to compare a few before deciding.
More guides on Finder