Best car insurance
Find out who we ranked as the best car insurance in Australia in the latest Finder Awards.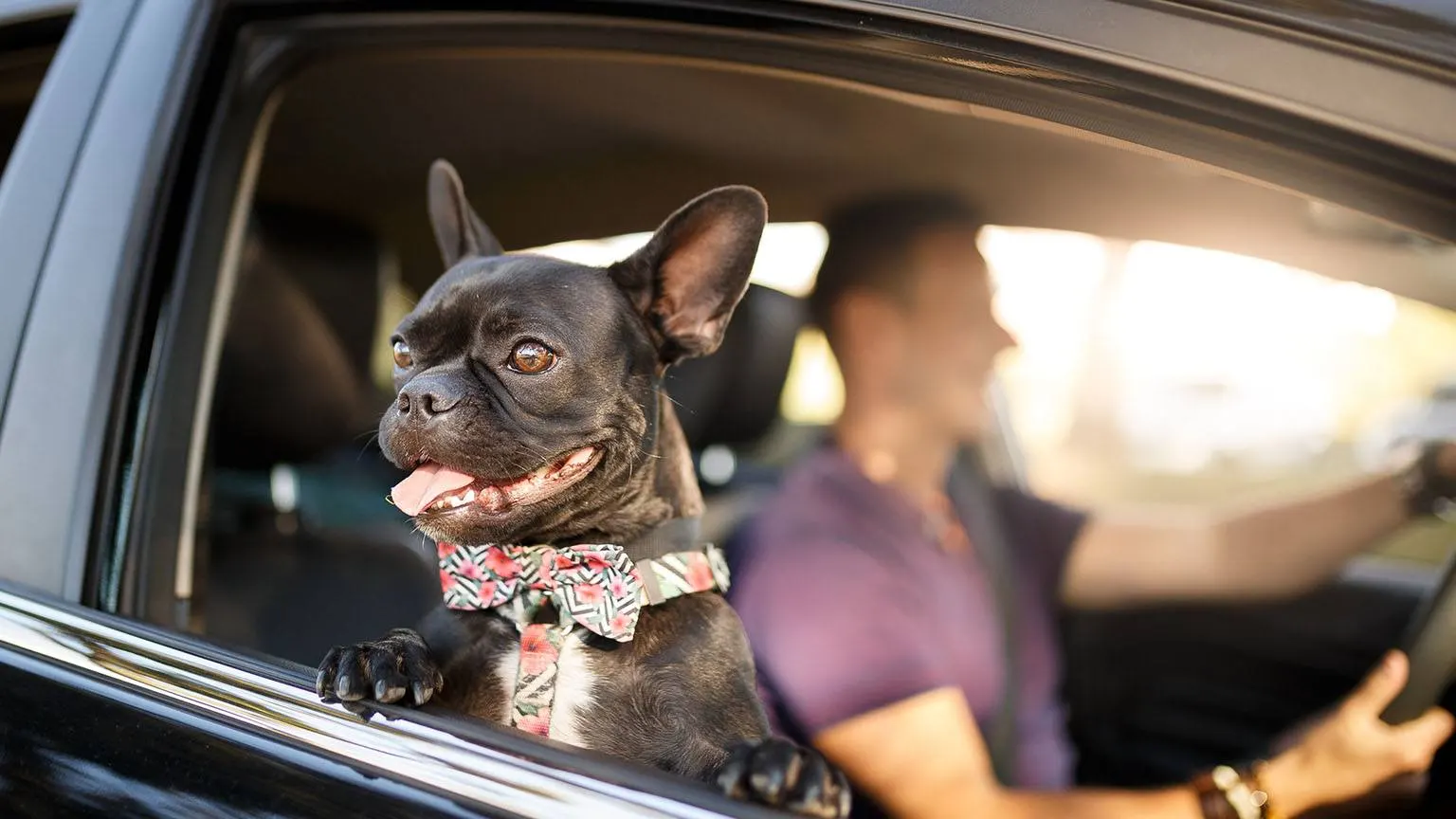 We're committed to our readers and editorial independence. We don't compare all products in the market and may receive compensation when we refer you to our partners, but this does not influence our opinions or reviews. Learn more about Finder .
If you want the best car insurance policy then you're definitely not alone! Although there's no single best car insurance policy that's right for everyone, there are a few hacks that you can implement to make sure you're getting a policy that actually suits you.
If you care about your car, the best car insurance will probably be a comprehensive policy as this is the top tier cover. This will cover you for anything from someone rear-ending you, to someone swiping your car in the car park and driving off.
But who's the best company you ask? In this article we've broken down our Finder Award winners, as well as assessed our panel to highlight the best and the worst of each provider, plus who their policies might be suited to.
Must read: Looking for the best car insurance?
There's no single car insurance that's best for everyone as all our needs are different - and what's best for you might not be best for someone else. Keep in mind that we don't compare every product in the market, but we hope that our tools and information will allow you to compare your options and find the best car insurance for you.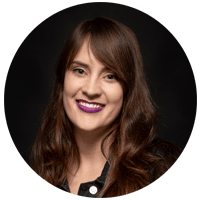 Finder Award Winner: Budget Direct Car Insurance
Budget Direct won the 2019 Finder Award for Best Value Car Insurance because it was one of the more affordable policies on the market, whilst still providing strong coverage for your car.

Their policy boasts flood and storm cover, 24/7 phone assistance, adjustable excess, optional roadside assistance, a hire car, towing costs, and even a hail warning SMS system.

15%




15% off first year's premium for new policies purchased online. T&Cs apply.

24/7




24/7 roadside assistance for less than $1.60 a week
Go to site
Your search for the best car insurance starts here
In this guide...
What is the best car insurance?
That's a tricky one.
We hate to be those people, but there is no single best car insurance policy. It all depends on your wants and needs.
If you're driving a flashy new Mercedes, it'd be a smart idea to take out comprehensive cover as you've got a lot more to lose. Imagine writing your car off and being $100k out of pocket. Doesn't sound ideal, does it?
But if you're driving a really cheap car, third party property damage could have the cover you need as you're not paying to replace a car you (probably) wouldn't miss.
The most important thing to remember when you compare car insurance is to not be fooled simply by price. Sure, price is definitely a factor as you don't want to pay an arm and a leg for cover. But if you're opting for a cheaper policy, ensure it's actually got the cover you need. It'll save you more dosh in the long run, trust us.
We've also gone through the policies on our panel with a fine-tooth comb to find the best and the worst from each policy, and who each policy might best be suited for. See more below:
What is the best car insurance: Pros + Cons of 10 Australian car insurers
Provider
Finder's analysis
Who it might be good for
Apply
Awarded the 2019 Finder Award for the Best Value Car Insurance, this policy offers solid coverage at a low cost.

Key replacement, towing costs, and personal effects are all covered as well as a hire car if yours is stolen. You also have the option to add roadside assistance and choice of repairer.

Budget Direct's claims service has received a 4.2/5 based on nearly 5,000 customer reviews.

Keep in mind, you might have to pay a bit more to get your own choice of repairer and there are a few extra excesses to be aware of.

People who want a comprehensive policy without breaking the bank.

Get quote
This policy covers all the basics like damage to your vehicle and towing from the scene, as well as extras such as hire car and emergency travel and accommodation costs. While it has similar features to other brands, it has one of the higher limits for personal effects and key replacement.

Purchasing a policy could earn you up to 20,000 Qantas Points and you can get additional points by getting your car serviced or checking your tyres. You'll also get access to the Qantas Wellness app.

You'll have to pay extra if you want your own choice of repairer.

People who love collecting frequent flyer points.

Get quote
Youi Comprehensive Car Insurance is one of the few providers to include Roadside Assistance in their policy. As well covering you for things like damage to your vehicle, key replacement and a hire car, when you sign up, you'll also get access to YouiRewards. This gives you discounts on things like Amart furniture, parking and more.

They also provide counselling services of up to $1,500 if you're involved in an accident and need to talk to someone about it. Other perks include a hire car if you're not at fault, optional cover for specific business items (up to $1,000) and a handy live chat option on their site to get you in contact with a Youi rep.

Remember, Youi also don't offer a no-claims discount.

People over 25 who want comprehensive cover with a focus on customer service.

Get quote
Stella's is an insurer that is female-centered. They'll cover you if your car is damaged as a result of domestic violence. They offer higher cover for baby gear than most, with up to $2,000 cover for prams, strollers and child seats. They also offer higher cover for personal items than most so your handbag, phone, and jewellery should be protected.

You can also get a free magazine subscription to Bauer Media mag when you sign up and know that a portion of your premiums are going towards supporting female-led businesses.

Keep in mind that although Stella is tailored to women, it isn't necessarily a cheaper policy for women to go with.

Someone who wants a female-centred car insurance policy (they'll cover men too!).

Get quote
Bingle consistently comes up as one of the cheaper insurers out there. They only cover the basics, so you don't get to choose your own repairer, you're not covered for personal items in the car and you won't get a hire car if your car is stolen. They also only operate online. But all this keeps their premiums low.

Remember, they also only cover you for market value and you won't get a choice of your repairer.

Anyone who wants a low cost option that covers them for important things like accidents but is happy to have some of the added comforts like a hire car if yours is stolen excluded.

Get quote
Coles have two-tiers of comprehensive car insurance to choose from: comprehensive and comprehensive plus. They cover you for damage to your car, give you a hire car, new car replacement if your car is less than 2 years old, and $200 towards grocery replacement if your shopping is nicked or damaged.

The higher tier policy will also give you a hire car until your claim is sorted, one free windscreen repair each year, and an additional year for new car replacement.

You'll also earn double flybuys points at Coles supermarkets and you can get $10 off your Coles grocery bill every time you redeem 2,000 Flybuys points. If you're over 30, you can get roadside assistance free for a year.

Keep in mind, Coles won't let you choose your own choice of repairer.

Coles customers, Flybuys collectors, and those that want the whole bells and whistles.

Get quote
Finalists for the 2019 Finder Awards for Best Value Car Insurance, Virgin Comprehensive provides a good level of cover for a decent price. You'll get 15% off when you buy online and get covered for things like key replacement, towing costs and the personal items in your car. Plus, if your vehicle is stolen, they'll give you a hire car.

Another added perk is their hail hero service, which gives you a warning if hail is expected so you can get yourself and your car to safety.

You'll have to pay more if you want your own repairer.

People who want a comprehensive policy that's affordable.

Get quote
Poncho works like a monthly subscription. You can pay monthly at no extra cost and there's only one standard excess you need to worry about. If it's not for you, you can leave anytime; there are no lock-in contracts or cancellation fees.

You can also list multiple cars and drivers under one policy, making it ideal for families and groups living together under one household.

Be sure to list any other driver on your policy. Otherwise, you'll have to pay a $3,000 excess if they're in an accident.

People who only need cover for a short period of time.

Get quote
Real Comprehensive Car Insurance provides similar coverage to other insurers for the important stuff like looking after your car if it's stolen or you crash. This includes damage by fire or weather, and if your car is written off within two years of its registration, they'll replace it with a new one.

They're also one of the few insurers who offer a Pay As You Drive policy, so you might be able to save big if you don't drive much.

Younger and inexperienced drivers listed on your policy will have to pay an added excess on top of the standard one, but this is usually pretty common in other policies too.

Those that don't drive much can take advantage of their Pay As You Drive policy.

Get quote
Kogan comes with all the perks that most comprehensive car insurance policies include - like cover for theft, fire and weather, new for old car replacement, towing costs and more - but you'll also be entitled to some benefits on their online store. This usually comes in the form of a gift voucher or discount if you buy online.

Plus, Kogan offer a pay as you drive option, which could be good if you're not on the road that much.

Kogan try and keep things affordable, so you don't get to choose your own repairer and you'll have to pay extra if you want a hire car if your vehicle is stolen (others include this automatically

Kogan shoppers and those that don't drive much.

Get quote
Finder Awards 2019: Best Car Insurance
Each year we hand out an award for the Best Value Car Insurance policy in Australia. In addition to our awards, our Finder experts have scored and highlighted a range of car insurance policies they believe to be the best car insurance in various situations, including value, comprehensiveness, and service.
Keep in mind that these results are based off our methodology only, and that you should compare for yourself as your circumstances may differ.

38
Insurance companies

36
Different types of drivers

1000+
Quotes
---
Best Value Car Insurance 2019: Budget Direct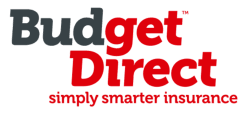 The Best Value Car Insurance award recognises car insurers that offer coverage well above their price point and provide exceptional value for money. In 2019, Finder gave the award for Best Value Car Insurance to Budget Direct for its comprehensive policy.
Budget Direct took out the award for Best Value Car Insurance policy because it outperformed or equalled the cover offered by other car insurance policies in 19 of 28 key areas identified by our experts that make up our feature score.
The highlights
While the comprehensive car insurance policy from Budget Direct stood out in many ways, these are six features where it provided cover well above average:
Access to online discounts on cover
Adjustable excess
Roadside assistance
Flood and storm cover
Being able to chat with a consultant live on its website
24/7 phone assistance
Along with a feature score, the Finder Awards also give a price score, which when combined give us our Finder Awards winners. The Budget Direct Comprehensive Car Insurance policy was one of the best-priced car insurance policies, meaning it provides great value for money.
Things to look out for
While this is our highest-rated car insurance policy, it does fall short in a couple of areas that might be important to you. If you're worried about cover for personal effects or your windscreen, this product provides a little less dollarwise than the average policy. You may also be more out of pocket if you want to choose your own repairer.
Runners-up
Not all policies can be winners but these two were the runners-up for the Finder Award for Best Value Car Insurance:
Get a quote from Budget Direct
---
Best car insurance for coverage: CGU and Bupa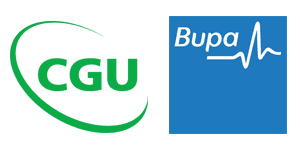 If all you care about is the nuts and bolts of what's covered by your policy then this is the part of the guide for you. When rating products for the Finder Awards, 18 key areas of cover were considered, including choice of repairer, storm and flood cover, fire and theft and accidental damage. We had two policies that offered equally the best overall coverage. These were the comprehensive products from CGU and Bupa (which is a white label of the CGU policy).
For both brands, their comprehensive policies provide above-average cover in all but one area of cover (neither cover roadside assistance). Specifically, this policy provided stand-out cover for:
Lifetime repairs guarantee
Emergency accommodation, transport and repairs
Windscreen cover
Storm and flood cover
Choice of repairer
New car replacement
Personal effects
Legal liability
The downsides
As stated above, the only area where the cover provided by these two brands provides below-average coverage was for roadside assistance, as it is not covered as standard. Additionally, while it does provide a great amount of cover, both policies were on the more expensive end of the scale.
Runner-up
---
Best car insurance for service: Huddle

It was a tight race for which car insurer offered the best service experience. We rated policies on seven main metrics in relation to how they serviced their customers, including whether you could lodge a claim or get a quote online, if they offered an app or even if they offered instant claims approval.
While four insurers offered at least six out of the seven options, there was one crucial difference. Only one provider offered instant claims as an option, which really stood out most to us and is why we rated Huddle as the best car insurance for service.
The downsides
Huddle doesn't have an instant chat feature on its website, which is where it lost its one point in the service department. Huddle was also middle of the road for both the features covered and its price.
Runners-up
What kind of car insurance do I need?
The first step to finding the optimal car insurance policy is to work out what type of cover you need.
Compulsory third party cover: Compulsory Third Party cover, which in some states is referred to as a Green Slip, is mandatory for every driver in Australia. In some states it's built into your car registration. CTP gives other drivers on the road protection for injury or death after an accident. If you need cover for things like damage to your car, theft, or even a breakdown on the side of the road, you'll need to look at some of the more comprehensive cover options mentioned on this page.
Best car insurance for: Everyone - it's mandatory!
Third party property damage cover: This is the most basic cover for yourself. It gives you cover for any damages you might cause to someone else's vehicle or property. It doesn't cover the expense of repairing damages to your own vehicle, but it will prevent you having to dig into your hip-pocket if you run into a neighbours fence.
Best car insurance for: Those with a cheap car that's seen better days.
Third party fire and theft cover: This type of cover protects you if your car is stolen or has fire damage. It also gives you a bunch of other benefits, such as protection against earthquakes, damage to other people's property, and a hire car, amongst others.
Best car insurance for: Those who need some cover for their vehicle, without the price tag.
Comprehensive car insurance: If you want the best and highest cover available, you're generally looking at a comprehensive policy. It covers you for theft, vandalism, storms, floods, hail damage, fire, key replacement, emergency accommodation and accidental damage (to name a few) - plus everything that's covered by the cheaper policies above.
Best car insurance for: Those who want the ultimate peace of mind, knowing they have the highest cover available.
Search for car insurance by state
Looking for the best car insurance in your state? Click through to read more about your state breakdown.
Learn more about finding the best car insurance for you
How much cover do I need?
Every driver needs third party insurance to cover their liability for damaging other people's property. To work out whether third party insurance alone is enough, or if you need a comprehensive car insurance policy, try asking yourself the following questions:
How old is your car? If you have an old car that's only worth a couple of thousand dollars, it may not be worth paying for comprehensive insurance.
How often do you drive? The more you drive, the greater your risk of having an accident, so the more important comprehensive insurance becomes.
Where do you park? If you live in a high-crime area and you park your car on the street, you may want third party fire and theft insurance, and you might want to install car security for lower premiums.
Are you a younger driver? If you are under 25, you will pay more for your insurance, so you may want to consider getting insured through your parents or someone else.
Has your car been modified? If you own a vintage car or you drive a modified car, you may want to look for a specialty insurer to avoid paying much higher premiums.
Do you use your car for business or private use only? If you're a taxi driver, you're going to pay more because you are at greater risk due to being on the road so much. Business drivers may want to look for a specialty insurer.
How much excess can you afford to pay? Increasing your excess will lower your premiums, but you need to be careful that you don't increase it too much, as you'll need to come up with the excess amount if you make a claim.
Can I cut costs without compromising on cover?
Price is important, but it isn't everything. The key is to find the cover that you want first, and then try to reduce your premiums. Here are some of the ways you can do this:
Does the size of my car affect the cost of my insurance? Yes. Smaller and cheaper cars cost less to insure.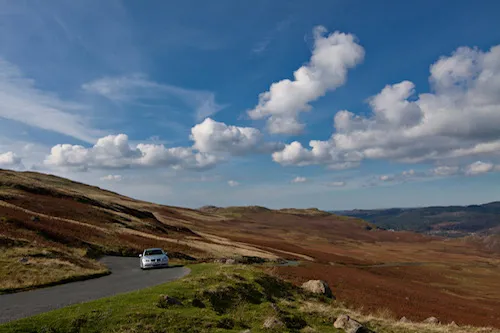 Does nominating a driver affect my premium? Yes. Nominating drivers can both raise and lower your premiums depending on their age, driving record and car insurance claims history. Nominating safer drivers over the age of 25 will lower premiums, while nominating more drivers of any kind tends to lead to higher premiums.
I don't let my kids drive the car; does that mean I can pay less for cover? Just like restricting the number of people driving your car can result in a decreased premiums, so too can restricting the age of the drivers. If your kids are under 25 it will cost a lot more to include them in your policy.
I seldom use my car during the week, does that make a difference? If you don't drive much, you may want to select a "Pay As You Drive" option.
Is your car self-braking? If it is, you're in luck. Self-braking cars can reduce your annual premiums by as much as 10-15%.
How does the excess affect how much I pay? Increasing your excess reduces your premiums because you are agreeing to pay more in the event that you make a claim.
I've got an alarm, does that help? Yes, adding security to your vehicle such as an alarm will reduce your premiums, as does keeping it in a locked garage overnight rather than on the street.
If I have multiple policies with one provider, shouldn't I be entitled to a discount? Yes. Packaging your insurance with one provider may result in you getting a multi-policy discount.
I have never had an accident, can that help? Looking for a provider with a No Claims Bonus discount can help you save more. Some insurers will even recognise no claims bonuses held with other insurers so you can take this discount with you when switching car insurance.
Should I choose market or agreed value if I want to save money? Insuring your car for market value instead of agreed value saves you money on your premiums. However, if something does happen the benefit you receive is generally lower than if you had taken out an agreed value policy.
My partner and I share a car; whose name should be on the insurance? There are a number of factors to consider, the biggest being driving history. If only one of you has a clean record, that person will probably pay less for cover than the other. If both of you have a clean driving history, insure it under a female name if possible, as females are statistically safer drivers and typically get lower premiums. According to the NSW Centre for Road Safety, women are consistently involved in fewer car accidents than men. In 2016, men accounted for 74.6% of fatal crashes.
I am thinking about getting a policy online, is that a good idea? Yes. Many insurers offer a discount if you buy your insurance online.
My car is eco-friendly, does that impact my premiums? Some insurers will offer discounts for driving eco-friendly vehicles, which can be worth looking out for.
What features should I look for in a policy?
Most third party car insurance policies come with little in the way of expensive extras, making them easy to compare by price. However, if you decide on comprehensive cover there are a lot of additional options to consider. The best* policy for you should have all the extras you want, and nothing you don't.
Damage to your vehicle. Some comprehensive insurance policies let you choose which hazards you want to be protected against. Select the hazards that are more likely to happen, and try to exclude the ones that definitely won't.
Damage to other people's property. This is the core of non-compulsory third party car insurance and typically offers up to $20 million worth of cover. It also comes with comprehensive insurance and you may be able to choose different limits for different prices.
Roadside assistance. A lot of people are happy to pay more for this extra, but some people prefer not to. You must decide if the convenience is worth the cost.
Choice of repairer. If you have a modified, classic, luxury or otherwise unique vehicle then this could be vital for you. More typically, however, it's more a matter of convenience.
Lifetime repair guarantee. Many people prefer to have repairs done by the insurance company and be guaranteed for life.
Hire car after theft or damage. This is a common add-on recommended for people who are absolutely dependent on being able to drive and can't rely on public transport as they wait for their car to be repaired or replaced.
Cover for personal property. Some comprehensive policies offer limited cover for possessions store in the car, usually up to several thousands of dollars. If you normally park on the street with trade tools, electronics, jewellery or other valuables in your car then this can be a valuable. Always check personal property cover for exclusions and limits.
Cover for baby capsules and child seats. If you don't have children you should probably opt out of this extra.
Change of vehicle cover. If you plan on changing cars in the near future, this is worth looking for as a way to reduce or eliminate extra fees down the line.
Damage to your trailer or caravan. If you have a trailer or a caravan, this is recommended. As always, check the limits and exclusions to make sure you're adequately covered.
New-for-old replacement vehicle. If your car is written off before a certain number of years, your insurance company will replace it with a new one. If this appeals to you, look for the insurer who offers it for the most number of years (usually between one and three), but first work out whether it's worth the cost.
Towing and storage. If you use towing equipment and vehicle storage frequently it's worth finding a policy to cover it.
Recoding of remotes and locks after theft. Late model vehicles are tempting targets for thieves and they often have remote control electronic locks. Car manufacturers take advantage of this by charging substantial prices for the recoding of remotes and locks after theft, so you could save by getting a plan that covers it.
What are the best and worst cars to insure?
Some cars are cheaper to insure than others. Here are some questions to consider when shopping around for car insurance, or if you're thinking of switching to get a better deal.
Do you drive a sports car or a high-performance vehicle? This is a red flag for insurers, as they (accurately) assume it will typically be driven faster than a standard car.
How big is the engine? The more powerful the engine (i.e. the higher the kilowatts) the more you'll pay for your car insurance.
Do you drive a safe car? Find out by having a look at the ANCAP safety rating of your vehicle.
Are the parts for your car hard to come by? The more it costs to repair your car after an accident, the more risk it represents to an insurer.
What kind of car is it? Some makes and models are statistically involved in more accidents than others. So even if you haven't been involved in an accident, the fact that you're driving that type of car means you're more of a risk and will get higher premiums.
Do you know if your car is more likely to be stolen? Some types of cars are targeted more often by thieves because they're easier to steal or strip for parts. These cars cost more to insure.
Like to cruise around with the top down? It may be great in the summer, but it'll cost you. Soft tops are easier to break into and tend to need repairs at some point, so they represent a substantial risk to the insurer.
Does your car take petrol or diesel? Diesel cars cost more to repair, so insurance is more expensive.
What is the best car insurance for those who don't drive much?
If you're a pensioner who doesn't drive much anymore, or anyone else who only uses their car occasionally, Pay As You Drive is an option offered by some car insurers that rewards drivers with lower premiums if they travel less than the average 15,000 kilometres a year. If you think you qualify for this cover, it can be a good way to reduce your premiums. If you aren't sure or you think you might be on the cusp, here are some ways to cut down on your driving time:
Catch the train or bus to work
Plan your errands for one trip per day instead of taking lots of little trips
Take the most direct route, by distance, to your destination
What is the best car insurance for younger drivers under 25?
If you're a young driver (under 25), or a P-plater, it can be hard to find the best* value car insurance. Due to inexperience, these groups are at higher risk of having accidents. If you're in this demographic you will be hit with higher costs, but there are still some things you can do to reduce your premiums. These include:
Choosing a car that's cheaper to insure. Remember that a more expensive car not only costs more straight off the bat, but will also cost more for as long as you use it.
Taking a defensive driving course, such as the free one offered by AAMI
Having a consistently safe driving record, which will gradually decrease your premiums over time
Being a nominated driver on your parents' insurance (although this will likely increase their premium)
Increasing your excess to an amount that's high but affordable
What is the best car insurance after an accident?
If you've had an accident and made a claim, your premiums have likely increased. To keep this from getting out of hand in the future, here are some things to consider.
Do you really have to make a claim? You might want to get quotes from mechanics before calling the insurance company. If it can be fixed for less than the excess you should not make a claim. Even if making a claim saves you money in the short term, it might be worth holding off to avoid raising premiums later on.
You might have to adjust your coverage. If you've had an accident and your new premiums are breaking the bank, there are a few quick ways to potentially bump the price down. Raising your excess, reducing your limits or dropping extras can lower the price while letting you keep essential cover.
Maximise discounts. Your safe driver no claims bonus is gone, but there are still plenty of other options. Look for Pay As You Drive options if you aren't on the road much, multi-policy discounts from your other insurers, membership discounts or defensive driving and road safety training courses, which are recognised by insurance companies.
Best car insurance companies in Australia?
Want to find the best insurance for you? One of these car insurance companies might have the car insurance cover you're looking for. Here are some options or view more here.
AAMI
AI Insurance
Allianz
ANZ
Bingle
Budget Direct
CGU
Coles
Dodo
GIO
Huddle
Hume Bank
NRMA
QBE
RACV
Real
Suncorp Bank
Virgin Money
Woolworths
Youi
Compare policies and find the best car insurance for you
*The products compared on this page are chosen from a range of offers available to us and are not representative of all the products available in the market. There is no perfect order or perfect ranking system for the products we list on our Site, so we provide you with the functionality to self-select, re-order and compare products. The initial display order is influenced by a range of factors including conversion rates, product costs and commercial arrangements, so please don't interpret the listing order as an endorsement or recommendation from us. We're happy to provide you with the tools you need to make better decisions, but we'd like you to make your own decisions and compare and assess products based on your own preferences, circumstances and needs.