Virgin car insurance
Need to get your wheels covered? Virgin car insurance could have a policy that suits your needs.
We're reader-supported and may be paid when you visit links to partner sites. We don't compare all products in the market, but we're working on it!
Virgin Car Insurance offers three policies: Comprehensive, Third Party Fire & Theft, and Third Party Property Cover. To help find a policy tailored to your needs, they offer two tiers of Comprehensive insurance - Price Saver Comprehensive and Price Promise Comprehensive. The Price Saver policy is a higher level of cover and great for those who want the full package. Underwritten by Auto & General Insurance Company Ltd, Virgin Money also offers home, travel, life and business insurance, as well as credit cards.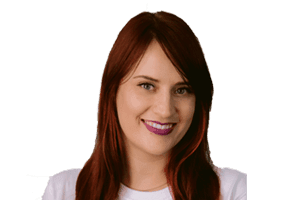 Finder's 2 favourite features
Purchase a new eligible Virgin Car Insurance policy and you'll also save 15% on your first year's premium. T&Cs Apply.
They offer a 2nd year price promise, where your premium amount remains the same in the second year of cover if your situation stays the same.
You can customise your cover to suit your requirements and reduce the premium costs further.
Review by our car insurance expert Alexandra Koster
Compare Virgin car insurance policies
What cover options does Virgin offer?
There are four different car insurance policies available from Virgin.
A Comprehensive policy from Virgin is specially designed to offer an extremely broad level of protection against a wide range of risks. From accidents and hail damage to theft and personal items cover, this Virgin policy offers the highest level of protection.
However, Comprehensive insurance is available in two forms: Price Saver and Price Promise. Price Saver allows you to save when you purchase online and offers the broadest level of cover, while a Price Promise policy contains a second-year price promise if your circumstances don't change.
The next option from Virgin is Third Party Fire and Theft Cover, and Third Party Property Cover is also available.
What is included
Price Saver Comprehensive
Price Promise Comprehensive
Price Saver Third party, fire & theft
Price Saver Third party property
15% discount on your first year's premium for cover purchased online
2nd-year price promise
New for old car replacement
24 months or 40,000kms
12 months
Emergency accommodation and transport
$1,500
$1,500
Hire car
Lifetime guarantee on repairs+
Cover for personal effects
$500 additional $500 for child seat or capsule
$250
Trailer in the event of an accident
$1,000
$500
Zero excess charged if third party at fault
Discount for security installation
Debris Removal
$500
$500
$500
Death benefit
$5,000
$5,000
$5,000
Replacement keys/remote
$1,000
$1,000
Legal Liability
$20 million
$20 million
$20 million
$20 million
Lump sum or instalment payments
Agreed value or market value*
Windscreen excess reduction*
Accident hire car*
Restricted driver discounts*
Variable excess to reduce premium*
Roadside assistance*
* - Optional
Which Virgin car insurance cover best suits me?
Comprehensive (Price Saver). This Comprehensive policy is available for a discount of 15% on first year's premium when you purchase online. It includes $20 million of legal liability cover and can be tailored to suit your individual protection needs. You're covered for accidents where, given all available evidence, it is reasonable for Qantas to decide if the driver of the insured car is partially or entirely at fault or not, as well as for theft, vandalism, fire and a range of other risks. Cover is also provided for emergency accommodation and transport, personal effects, replacement keys and more.
Comprehensive (Price Promise). Price Promise policies are available for customers who prefer to purchase their cover by speaking to a Virgin Customer Care representative. If your circumstances don't change, the price of your cover is guaranteed to stay the same for the second year of your policy. A Price Promise policy provides cover for new car replacement, emergency accommodation and transport, hire vehicle following theft and legal liability.
Third Party Fire and Theft Cover (Price Saver). If your vehicle causes damage to another person's vehicle or property, this policy provides cover. It also offers protection when your car catches fire or is stolen, and it's designed for cars valued at less than $10,000. Limited cover is also offered if your car is damaged by an uninsured vehicle and you are not at fault.
Third Party Property Cover (Price Saver). In situations where your vehicle causes damage to someone else's property, this policy provides the protection you need. Cover is also included for when your car is damaged by an uninsured vehicle and you are not at fault.
What am I not covered for?
Your Virgin car insurance claim will be rejected in certain circumstances, such as:
If your car was being driven by anyone not listed on your certificate of insurance.
If your car was being driven by anyone excluded by their age.
If the driver of your car did not hold a valid licence.
If the driver was under the influence of drugs or alcohol.
If the driver refused to undergo drug or alcohol testing.
If your car was used to carry other people or goods in exchange for payment.
If your car was being used for racing, trials, tests or rallies.
If your car was being used for any unlawful purpose.
If your car was being driven in an un-roadworthy or overloaded condition.
If your car was being used to carry explosive or toxic goods.
If you do not attend when your car is being shown to someone for sale and it is stolen.
If the driver of your car did not remain at the scene of an accident when required to do so.
If your claim is for reduction in the car's value following repair.
If it is for tyre damage caused by punctures, cuts or bursts.
If it is for consequential loss.
If it is for wear and tear or rust and corrosion.
If it is for anything which occurred outside Australia.
If it was deliberately caused by you or anyone acting on your behalf.
If it was caused by the discharge or escape of any oil or coolant, except as the result of a collision.
If it results from an act of war or terrorism.
If it results from detention or confiscation by any relevant government authority.
If the loss, damage or liability was caused by cleaning, restoring or modifying the vehicle.
If it was caused by using the incorrect type of fuel.
How much does Virgin Car Insurance cost?
The cost of your Virgin car insurance policy is based on your risk profile. Virgin will take the following factors into account when determining how much you will pay:
The age of the driver. Younger drivers have less experience and are statistically proven to be involved in more accidents.
The type of car you drive. A high powered and expensive sports car is obviously going to cost more to insure than an economical little runabout.
Where your car is kept. You may live in a high crime area or an area prone to hail storms, while cars kept in a locked garage overnight are seen to pose less of an insurance risk than those that are left parked on the street.
How your car is used. Someone who drives 20,000 kilometres a year in busy city traffic will pay more for cover than an elderly country resident who does minimal driving.
How secure it is. If your car has a security system installed this will reduce the cost of your premiums.
Your claims history. The driving and claims history of you and any other driver will also be considered to determine the risk you pose.
How much excess will I pay?
An excess is the amount you will be required to pay to contribute to the cost of your claim. The amount you will have to pay is determined by the sum of the Basic Excess and any additional excesses shown on your certificate of insurance.
However, you won't have to pay any excess if your vehicle is involved in a no-fault accident with another car and the amount of your claim totals more than the Basic Excess.
How can I save?
Online discount. Customers who purchase a Virgin Car insurance policy online can take advantage of a 15% discount on their first year's premium.
Choose a higher excess. This entitles you to pay less for your premiums.
Restrict drivers. You can opt to specify that only drivers over the age of 21, 25, 30 or 40 will be driving your car. This enables you to enjoy big savings on cover.

How do I claim?

You can make a claim with Virgin by either filling out an online claim form or phoning 1800 662 884. Virgin's claims team will then guide you through the process to ensure a prompt handling of your claim.

Commonly thought questions

---
More guides on Finder