Compare Personal Loans
How to compare, apply and get approval on the most competitive personal loan for you.
We're reader-supported and may be paid when you visit links to partner sites. We don't compare all products in the market, but we're working on it!
A personal loan can give you access to extra money to pay for something bigger than your everyday purchases, it could be for a car, a wedding, a holiday, or even some home renovations.
No matter what you plan to take a personal loan out for, what you'll want to look for in a personal loan is the same. You'll want a loan that you can afford to pay back, with a competitive interest rate and over a time frame that allows you to make the payments without falling behind.
Are you ready to compare personal loans?
Personal Loan Finder® can help you find the right personal loan for you.
What is a personal loan?
In a nutshell, a personal loan is a lump-sum payment or line of credit between $2,000 and $100,000 that you repay over a period of up to seven years.
Personal loans are used for a variety of things but generally people tend to take them out for those one off more expensive purchases like a car, paying for a wedding or doing renovations. However a personal loan can be useful if you need to consolidate existing debt you have elsewhere which can help you save on fees and multiple interest rates.
Like most loans, when you repay a personal loan you are charged interest on top of the loan, which is a percentage of the original amount (often called 'the principal' in bank speak) that you asked to borrow in the first place. The interest rate is set by the bank or institution that is doing the actual lending of the money to you.
Interest rates come in two forms, the standard interest rate (often called the advertised rate) and then there is what's called the comparison rate.

Harmoney Unsecured Personal Loan
Borrow up to $50,000 and receive a tailored fixed interest rate from 6.99% p.a.
How personal loans work
The personal loan process is quite straightforward and it generally goes like this:
Application and approval. You can apply for a personal loan from a bank, credit union or standalone lender online, over the phone or in-branch, depending what the lender offers. How long will it take? Depends on who you are dealing with but it can range from 60 seconds to a few weeks. (this is a great question to ask the lender in case you need a loan quickly.)
Loan contract. When you're approved for a loan you will then be asked to sign off on a loan contract that sets out certain terms such as how long you'll have to repay the loan, what the fees are, and the rate of interest you'll be charged on the loan amount.
Loan terms. Your loan terms (which means how long you have to pay the loan back in full) will be in your loan contract. Loan terms are usually between one and seven years.
Loan costs. Lenders agree to lend you money in exchange for you paying them back plus interest, which is charged annually. A personal loan interest can be fixed or variable. Other typical loan costs include establishment fees, monthly fees and annual fees. Another tip is to check if you will be charged fees for repaying your loan early or making additional repayments as some loans have rigid rules about how much and when you can pay back the money.
Loan types. Different loans come with different terms and restrictions. For instance, if you apply for a car loan, the lender usually requires that the entire loan amount only be used to buy a car and a car only. The car is also often required to be used as security in case you default on the loan (which means if you cannot pay back the loan for some reason the car will be used to recoup some of the costs by the lender.) Unsecured personal loans are usually less restrictive, meaning you can use the loan amount in almost any way you choose.
Types of personal loans
There are quite a few personal loans available in Australia. Being approved for a personal loan will depend on your income, employment situation, what you're taking out the loan for, how much you can afford to repay and how good your credit history is.
Here are some of the most typical personal loans and how they differ:
Secured loans work by you offering an asset as security such as a car in exchange for less fees and a lower interest rate. As a result secured loans are often used by people who are looking to buy a car, but other assets such as property can be used too. Basically a secured loan can be secured either by what you are planning on buying (like a car) or by something that you already own.
Car loans are available through a bank, lender or even using car dealer finance if you are buying your car through a dealer.
Unsecured loans don't involve having to put up an asset as security when you take out the loan - or they are used when you want to borrow money to pay for something that can't really be used to obtain to a secured personal loan, (such as a wedding or a holiday.)
Line of credit. You'll get access to a set credit limit, but only pay interest on the funds you've used. You can consolidate debts or even fund a range of purchases with this type of loan.
Debt consolidation loan gathering up your debt and taking out a debt consolidation loan can be a good tactic if you are serious about getting debt free. A debt consolidation loan rolls your debt into a single loan with a potentially lower rate and fewer fees.
Overdrafts. An overdraft is a lot like an unsecured loan but it is usually attached to your everyday bank account. You're given a set amount that you can withdraw from your account which is over what you actually have in your account (once your own funds have been exhausted.)
Bad credit loans. If you have bad credit but are in need of a loan, there are still options available to you. Either apply with a lender who doesn't perform a credit check, or who accepts applicants with negative listings on their file. However, if you are struggling with your finances and your credit history there are other options to consider, before taking out a loan. If you're struggling financially and would like to speak to someone for free financial advice, information and assistance you can call the Financial Counsellors hotline on 1800 007 007 (open from 9:30am to 4pm, Monday to Friday).
Finding the right personal loan
It might sound a bit obvious, but you do need to make sure that the personal loan you choose is the very best one that is going to suit your finances and your ability to pay the loan back. Afterall, you don't want to pay more money than you need, or worse impact your credit score by taking on a loan you cannot realistically pay back in the time allocated. To figure this out, we'll explain how personal loans work and what are the types of loans available so choosing one should be a snap.
Why is there an interest rate AND a comparison rate?
While the interest rate is usually the magic number that grabs the headlines when looking at a loan, it's actually the comparison rate that is a much more useful number to look for, and it's one that will give you the best information about what you can expect to pay.
So what's so special about the comparison rate and how does it differ to the interest rate? The big difference is that the comparison rate is going to give you a much clearer idea of what you are up for in terms of overall costs. what you are really going to be up for in terms of costs - from the actual interest rate plus if this particular loan also comes with other fees that you might not have considered.
Imagine you are looking at an interest rate of 12.45% - this sounds good to you until you then take a look at the loan's comparison rate which is 14.52%. Why the difference? Because this particular loan comes with additional fees. On the other hand if you see a loan with an interest rate of 10.13% p.a and the comparison rate is also 10.13% then you'll know there are no extra fees and charges that will be added on top of the interest rate.
Comparison rates may be calculated differently depending on the loan. However, if they are provided, it needs to be disclosed how they are calculated. For example, it may be calculated on a personal loan of $30,000 over 5 years.
How do I find out the comparison rate?
A comparison rate must be displayed alongside the interest rate by all lenders. If you're looking at the Finder comparison tables, you will be able to see a column labelled "comparison rate" for each loan. By scrolling over this rate you can see how it's calculated.
Quick tip: different loan amounts and loan terms can result in different comparison rates.
Should I still check the interest rate?
Absolutely! Interest rates are still an important part of your personal loan. For example, your outstanding balance will be charged interest calculated using the interest rate, not the comparison rate. It's vital that you know what the rate is and whether it's competitive. While comparison rates are there to give you a comprehensive overall idea of what you are in for financially with the loan. The interest rate is what you will be charged during your loan term (minus fees of course).
It's worth mentioning that the interest rate a lender advertises can be different from the interest rate you actually end up paying. During the application process lenders will factor in things like your credit score, the amount your borrowing, any existing debts you might have plus how much you earn when deciding your rate.
How do I choose a personal loan?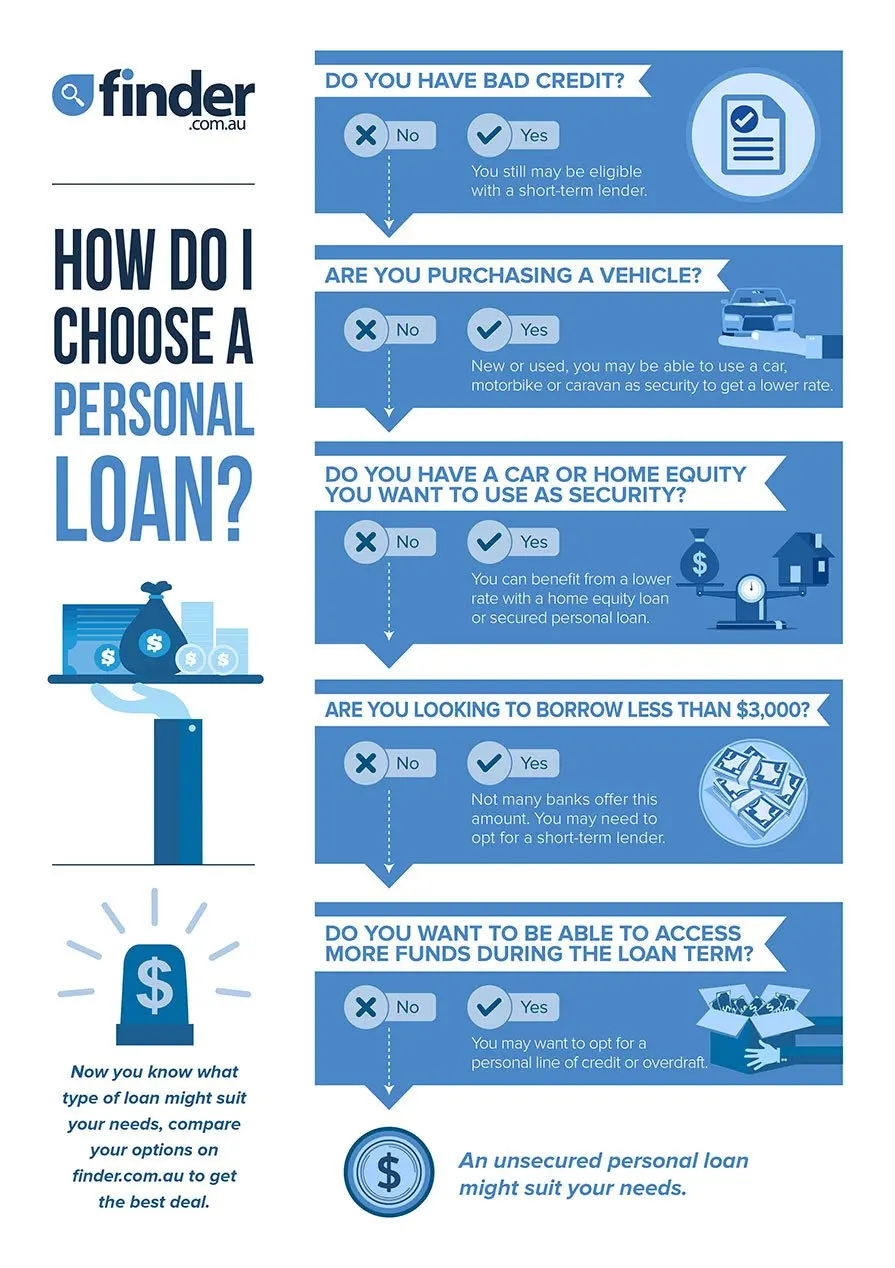 What are the biggest mistakes people make when choosing a personal loan?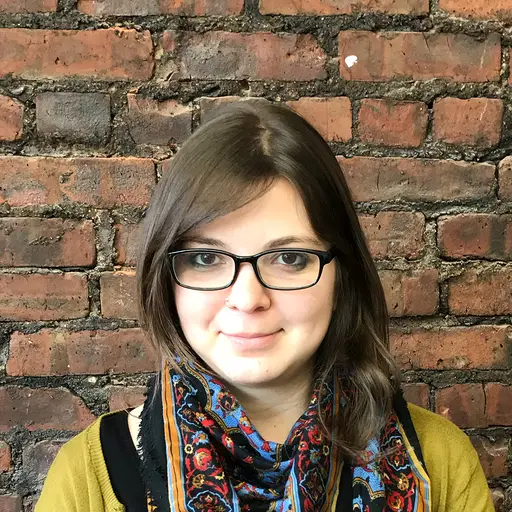 Anna Serio is a trusted lending expert and certified Commercial Loan Officer who's published more than 1000 articles on Finder to help our readers strengthen their financial literacy.
"One of the biggest mistakes people make is assuming the lowest available rates are the rates they will get. In many cases, the lowest rates are only available on specific loan amounts and terms. That's why it's helpful to prequalify with a few lenders to get an idea of the kinds of rates and terms you're eligible for."
What makes a loan competitive
If you plan to take out a loan, you want to know you've taken out the best one available for you. So what should you look for?
A competitive interest rate?

Rates on personal loans will be either fixed or variable. so make sure you are comparing apples with apples across similar loans to make sure you're getting the best deal. If the loan is risk-based, you'll receive a rate based on your credit history and your general risk profile. Applying for credit too much over a short period of time can affect your credit score so you'll want to make sure you have a good chance of being approved before you do. You can use the free Finder app to see your chance of approval for a personal loan without it affecting your credit score. You can download the app here in a few seconds.

What are the fees and charges?

You'll need to consider both ongoing fees and the fees that are charged when your loan starts. Common fees include an application fee, exit fee or loan set-up fee, while monthly fees and annual fees are common ongoing fees. You might also be charged to use additional features of the loan so check out those too or ask the lender before you go ahead. A great idea is to keep an eye out to see if you're eligible for cost savings such as fee waivers that can help reduce the cost of the loan, every little bit counts.

Is the loan flexible?

How often are you able to make repayments? Are you able to make additional repayments or pay off the loan early without penalty? Is there a redraw facility if you do make early repayments? Some loans are inflexible in their terms and how repayments are made so if you need that flex - check it's possible with the loan you are interested in.

Is the repayment time set by the loan realistic for you to pay back?

Personal loans are usually offered for terms of between one and seven years, with other loans on offer for shorter time periods. Some lenders are more restrictive than others when it comes to how long you have to repay your loan – for instance, only offering terms of one, three or five years. Make sure the loan terms on offer are what you need. Long term loans over seven years might offer lower repayments but you'll be paying a more interest over that period of time.
What will my monthly repayments be on my new personal loan?
To get an estimate of your borrowing power, you can put your loan amounts into the personal loan calculator in the comparison tables above and you'll see what monthly repayments will approximately be.
Tip: This also can be a good time to see how the repayments will fit into your budget plus help you determine if you can afford to make extra repayments to pay off the debt faster.
Who is eligible for a personal loan?
Eligibility for personal loans depends on a few different things:
If you have a low income. Applicants with low incomes can still be approved for low income personal loans. It's always a good idea to check the borrowing requirements and check your repayments with a calculator.
If you're a pensioner. Applicants who are currently receiving pension payments have the option of getting a personal loan for pensioners.
If you receive Centrelink payments. If you're receiving Centrelink payments or other benefits, you can still be eligible for a loan for people on Centrelink payments. However, it's important to make sure you can meet the repayments before applying.
If you have bad credit. You're still able to apply for certain personal loans if you have negative marks on your credit file. You might end up paying a higher interest rate on these loans, so it's important to compare a range of bad credit personal loan offers before applying.
If you have existing credit card or personal loan debt. You may still be approved for a new personal loan if this is the case, but you should calculate your repayments and your debt levels before continuing.
If you don't meet the minimum requirements. You still might be able to apply with a guarantor. This is where someone, usually a family member such as a parent, agrees to 'guarantee' your personal loan should you fail to meet your obligations.
What documents will I need when applying for a loan?
Each bank and institution have their own criteria that you will have to meet to finalise your loan application.
How to apply for a personal loan
💵 Work out how much you need to borrow.
🔓 Choose a secured or unsecured loan.
📅 Decide between a fixed or variable rate.
📝 Choose your terms.
🔎 Start your personal loan research and comparison.
📱 Click through and apply.
How can I improve my chances of the loan being approved?
There is no way to guarantee you're approved for a loan, but giving yourself the best chance at being approved starts with meeting the eligibility criteria set by the lender. Here are some top tips.
Work out your borrowing capacity. Be realistic. What repayments can you afford? Lenders will use a variety of criteria to decide how much you're eligible to borrow, but you really need to be really realistic about what you can afford to repay.
Maintain or good credit score or start to build one. Make sure you keep track of all your payments, from credit cards to utility bills, because any arrears, debts, or missed payments can bring your credit score down. the lower your score the less likely you will be approved for a loan. If you already have a poor credit score you can start improving it by limiting credit applications, paying bills on time and bring down any limits on your credit card. It can take a while but these are all good tactics to improve that credit score.
Keep track of your saving goals. If you manage to contribute to your savings regularly, it shows lenders that you are likely to manage ongoing loan repayments.
---
Frequently asked questions about personal loans
Still have questions? We've done our best to answer the most common questions people have when taking out a personal loan.
How quickly can I get the money from my personal loan?
Different lenders can have your loan amount transferred to you within different amounts of time. Some banks are able to offer existing customers same-day personal loans, and some payday lenders can have loan amounts transferred to new customers within an hour of approval. If you are in need of the cash as soon as possible it is advisable to check to see how long it will take to receive your loan amount before you apply.
What is the average interest rate on a personal loan?
The average interest rate depends largely on what type of loan you're applying for. If you get an unsecured loan the average interest rate is around 12-14% p.a. while a secured personal loan is between 8-12% p.a. If you opt for a peer-to-peer or risk-based lender the interest rate you receive will depend on your perceived risk.
What can the lender do if you fail to repay a secured personal loan?
Secured loans, as the name suggests, means that you offer something of value as security on the loan. If you don't pay you may find the bank will repossess your car and sell it.
I'm having trouble repaying my loan – what do I do?
If you are having trouble repaying your loan you'll need to get in contact with your lender. They may be able to organise a payment plan with you, or be able to offer you some sort of option to help you manage your repayments. You also have the option of getting in touch with a free financial counsellor on 1800 007 007 to help you organise a budget.
Do I have to tell the lender what I'm using the money for?
The answer to this question depends on what type of loan you are getting. If you are getting a secured car loan then all details of the car and finance agreement and registration must be given to the bank or lender before you receive the money. However, if you are getting an unsecured personal loan, then you only need to give a general idea of the loan purpose to the bank. If you are consolidating debts then you'll have to give details of your other loans and credits to the institution.
Can I take out a personal loan to cover a valuation shortage or to pay LMI?
If you've been approved for a home loan that falls short of your chosen property's valuation you may be considering if it's worth it to apply for a personal loan. Personal loans might also be on the table to cover LMI. While this is an option, you need to consider if you will be approved for your personal loan (consider the home loan you've been approved for) and whether you can afford the repayments on top of what you'll be paying towards your mortgage.
What's the difference between a credit union personal loan and a bank personal loan?
Credit unions are different to banks in that they operate in a not-for-profit business model. Typically you will find there are not as many fees or charges with a credit union loan which means the interest rate could be lower. Credit Unions are governed by the same regulations as banks so it's just as safe to apply for a credit union personal loan.
Why has the interest rate on my personal loan changed?
If you have a variable rate personal loan, then you may notice that your interest rate may go up or down. This could happen due to a range of factors but it mainly based on what the Reserve Bank of Australia dictates the official cash rate is. If you've found your rates have gone up, it may be a good time to consider refinancing your personal loan.
Is it safe to get a personal loan from Gumtree?
If you have bad credit and are worried that you may not get a loan from a bank or credit union, you may see ads for personal loans on Gumtree and want to apply. As with any form of finance you should always do your due diligence before applying. You should always check for an Australian Credit Licence and research the lender thoroughly. Alternatively, you could consider a no credit check personal loan lender.
What's the difference between short term loans and personal loans?
Whilst a short term loan, also known as a payday loan is a type of personal loan, there are a range of differences that make this type of lending completely different. Personal loans are generally taken out over one to seven years, whereas a payday is between 16 days and one year. Payday loans are also for smaller amounts – between $100 and $5,000 – and are available to those with bad credit.
How much should I borrow?
Personal loans can vary greatly in size from $1,000 and upwards of $80,000. If you're purchasing an asset such as a car keep in mind you may need funds to cover insurance. Many banks and lenders will consider up to $20,000 and $30,000 to be a medium sized loan. If you are only going to borrow between $10,000 and $20,000 then a small personal loan may suit your needs better.
What is loan protection insurance and do I need it?
Many lenders offer loan protection insurance as an add-on to your personal loan. This insurance can pay the minimum repayments on your personal loan if you lose your job, or cannot work because of illness or injury. You usually apply for the insurance when you are approved for the loan but you may be able to get the insurance further into the loan term.
How do I repay a personal loan?
Once you've actually successfully applied and received your funds, it's important to keep your loan up to date. If you've applied for a loan with the bank your everyday account is with, then you will probably have automatic direct debit setup. If your loan is with a separate institution then it is a good idea to set up an automatic transfer via internet banking a few days before your due date to allow for processing times. You'll be able to check your balance, interest rate, repayment dates and schedules. You should login to your loan account regularly to check notifications and payments details. If you want to make additional payments then you could do this by internet transfers, BPAY or if your bank allows it – over the counter deposits. If you miss a payment due to insufficient funds then it is important to call the bank and attempt to rectify the situation as soon as possible
Can I use a personal loan for equipment finance and small business needs?
Yes, personal loans can help with your business needs too. You can access personal financing to help cover business needs — everything from trucks to equipment can be purchased or even leased with a personal loan. The same is true even if you have bad credit. Business vehicles including company cars, trucks or vans can all be financed with a personal loan. If your business requires specific equipment to purchase or lease, such as forklifts, earthmoving equipment, workshop machinery, or even office equipment, you can take out a personal loan to help cover the costs. You won't have to hurt your business' cash flow to make the purchase.
Read more on this topic