Home improvement and renovation loans
Compare and pick a home improvement loan that best suit your needs.
We're reader-supported and may be paid when you visit links to partner sites. We don't compare all products in the market, but we're working on it!
Home improvement loans (or home renovation loans) are a form of finance with arguably some of the greatest investment potential. Renovating your home has the advantage of potentially adding serious value to your property as well as making your home a more beautiful, sustainable, functional or modern place to live.
Home is where the heart is – but whether your renovations are a desire of the heart or a complete necessity, you'll want to avoid giving yourself heartburn over the dent to your bank account. This is where home improvement loans can help.
Compare home improvement loans
Harmoney Unsecured Personal Loan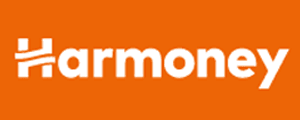 Harmoney Unsecured Personal Loan
Borrow up to $50,000
3 and 5 years terms
No hidden fees
100% confidential application
Harmoney Unsecured Personal Loan
An unsecured personal loan up to $50,000. You'll receive a tailored interest rate between 6.99% p.a. and 24.79% p.a. based on your risk profile.
Interest rate from: 6.99% p.a.
Comparison rate: 7.79% p.a.
Interest rate type: Fixed
Application fee: $575 ($275 for loans of below $5,000)
Minimum loan amount: $2,000
Maximum loan amount: $50,000
Plenti Car Loan
30-day pre-approval
Fast turnaround
Loan amounts from $2,000
100% confidential application
Plenti Car Loan
Get access to a car loan from $2,000 to $100,000 on terms of 3, 5 or 7 years. Rates are tailored to your loan term and securing the loan is optional.
Interest rate: 4.89% p.a.
Comparison rate: 5.44% p.a.
Interest rate type: Fixed
Application fee: $799
Minimum loan amount: $2,000
Maximum loan amount: $100,000
What can you use a home improvement loan for?
You can use a home improvement loan for any number of common or less common renovations. Renovating a home can be a daunting task, given that there are so many options. That's why it's a good idea to start by identifying exactly what you want to accomplish – be it changes to styling, structure or functionality.
Kitchen remodelling
Bathroom remodelling
Adding a swimming pool
Green/energy efficient additions (solar panels, new windows, insulation, etc)
Home repairs
New exteriors
Extensions
Garden landscaping
New furniture
Adding storage space
From improving outdoor living spaces to relocating or modifying your laundry space, the list is endless when it comes to home improvement ideas.
Can I make my home more energy efficient with renovations?
Installing solar or energy-efficient hot water systems can make your home much more energy efficient, and if your home doesn't have suitable solar access, you can think about getting an active solar heating system. Try to improve the flow of natural light and use LED lighting to replace low-efficiency lighting.
You can also choose to improve your home's heating, cooling and air quality. This aspect can be tricky and involves paying attention to windows and glazing, ventilation, thermal mass and insulation. You might want to turn to a heating and cooling system that comes with high energy-star ratings.
It is worth noting that there are types of loans, usually known as "green home loans" or "green personal loans", that are specifically designed to help you make your home more eco-friendly and energy efficient. You may find that these loans have lower rates than typical home improvement loans, but they will likely come with a specific set of requirements in regard to the eco-management of your renovations.
What types of home improvement loans are available?
If you're looking to improve your property, you have a few different options when it comes to renovation finance. Consider carefully which type of loan could be best for your circumstances:
| | |
| --- | --- |
| Unsecured personal loan | An unsecured personal loan is simply a loan that you can use to finance anything you like, such as a holiday, a car or home improvements. These loans usually come with higher rates and fees than secured loans because they are not secured against an asset, making them a greater risk to the lender. |
| Secured personal loan | A secured personal loan lets you borrow money by putting up an asset as a guarantee. If you're looking at doing improvements on your home, you can attach your house as security. If you have a mortgage, you can use the equity in your house as a guarantee. Just remember the amount of equity you have has to be more than the loan amount. |
| Green loans | A green loan is specifically a personal loan for green and sustainable home updates. These loans generally have financial incentives such as lower rates and flexible repayment terms, but they are more restrictive in terms of what they can be spent on. Green loans may be secured or unsecured. |
| Mortgage finance | If you already have a mortgage, refinancing (or re-mortgaging) can often increase the amount you can spend on home improvements. If your home loan has a redraw facility and you've made extra repayments, you may also want to consider using that to fund your renovations. |
| Construction loan | If your renovation project involves making major changes to your home a construction loan might be a better fit for your needs. A construction loan is slightly different to other loans as the lender normally gives you access to the loan in instalments at different stages of the project. This also means that generally you'll only need to pay interest on the amount that is drawn down rather than the whole loan. |
Tips for comparing home improvement loans
When comparing competing loans, consider the following features and how well they meet your personal requirements:
Loan type. The type of loan you decide to go with should meet your needs and situation. For example, if you have a high interest rate on your home loan, you may want to opt for a personal loan with a lower rate rather than adding on to your mortgage. However, having only one payment to make might be more convenient for you.
The purpose of the loan. Make sure you will be able to access the funds when you need them and that you will be able to use the funds for your renovation. Some loans are specifically designed for renovation purposes and so come with flexible features, so you may want to consider this as an option. If the renovations you wish to make are sustainable, you may want to look into a green loan.
Loan costs. Consider your upfront and ongoing fees as well as your rate when looking at your loan costs. A lower rate doesn't necessarily equal a cheaper loan.
Repayment options. You should ensure that the lender offers repayment options that suit your desired payment frequency and income. For instance, if you are paid monthly, you may want to opt for a lender who will let you make monthly repayments.
Flexibility and extra features. If you are looking for any additional features to your home improvement loan that you have seen being offered by other lenders, choose a loan that will give you these.
Will renovating my home add value to my property?
Renovating your home can, and often does, add significant value to your property. However, it is worth noting that not all renovations are created equal and not all will add value. Some "improvements" might in fact make your home lose value.
Before you begin renovations, establishing the purpose is very important. For instance, do you:
Want to improve your home to enhance your lifestyle?
Intend to make more money from renting your property out?
Plan to sell the property and increase your profit?
Tips on adding value to your property while keeping costs low
Finding the right home improvement loan isn't everything when it comes to alleviating some of the expense associated with renovating. There are a number of additional steps that can be taken to keep costs low and maximise your potential value increase.
Add value through creativity

Homebuyers pay particular attention to a home's bathrooms and to its kitchen. Without spending too much, you could easily transform a seemingly run-down bathroom or kitchen into something more pleasing. When it comes to making cosmetic renovations, it may be best to limit the changes to things that are in plain view.

Keep a tab on expenses

Plan ahead of time and stick to your plan. When budgeting, take into account the cost of materials as well as labour, and spread your budget suitably across the different spaces that you wish to renovate.

Consider DIY

Undertaking renovations the DIY way can help keep costs in check. However, make sure you have access to the right tools as well as the required skills. A bad DIY job will do more harm than good to your property's value, so if you're not confident, don't risk it.

Compare your alternatives

If you take the time to shop around and work on your negotiation techniques, you could potentially save money on supplies as well as labour costs. It's also important to compare your options when it comes to home improvement loans. Use the comparison table above and the tips in this guide to find the best possible deal.

Think long term

This is particularly important if you're making changes to the house you plan to continue living in because you're the one who will benefit. Energy-efficient additions can be a plus (for your bills and the environment), and by opting to go green, you may also qualify for certain rebates.

Renovations that may not add value to your property
It may sound like an oxymoron, but certain renovations could decrease the value of your property. These are some of the renovations to be wary of if your main goal is adding value:
Unusual furniture fittings or colours

Not everyone's tastes are the same, so decorating your home to your preferences could be off-putting to potential buyers. If you are planning to sell for a profit, it may be best to stick to modern and neutral décor.

Bad DIY

As mentioned above, while DIY can be a great way of keeping down costs, it can also have potentially disastrous consequences if you don't know what you're doing.

Swimming pools

Swimming pools can be viewed as high maintenance and difficult to remove. If you desperately want a swimming pool added to your home, make sure that you consider whether this is desirable in the area that you live in, or how long you intend to remain at that property, before starting the renovations.

Joining rooms

Removing a wall and joining two smaller rooms to make one larger room can be a great way of increasing the space in your home, but more rooms usually mean a higher property value.

Illegal renovations

It's always wise to ensure that if you want to make alterations to your home, that they are above board. If you require permission from the council to make certain changes, you should get it. If you add rooms to your property that are not council approved, you will not be able to market the property with those rooms.
Things to consider about home improvement loans
Before taking out a loan to cover the cost of your repayments, it's important to consider a few things:
Can you afford the repayments?
To calculate the cost of your repayments on a home improvement loan, you need to consider both the interest rate offered and the loan's fees and charges. Look at how long your loan term is, the repayment frequency, any monthly or annual fees and the rate you will be charged. This will give you an idea of the true cost of the loan and your repayments. You can also use our loan calculator.
How flexible is the home improvement loan?
Flexibility is another important consideration. Personal loan terms are generally between one and seven years. This is a significant amount of time, so you want to ensure that your renovation finance can be accommodating to any change in your circumstances. Look out for things like being able to make additional repayments or being able to close the loan early penalty-free as well as whether you can opt to change the loan terms.
Have you applied for the right amount?
This is an important question, not only because you could borrow too little money, but because you could also borrow too much. The principal amount you borrow from the lender will have an effect on your interest and could cost you quite a bit of money if you calculate the loan amount incorrectly. And if you borrow too little, it may be difficult to access additional finance to complete your home improvements.
How to apply for renovation finance
To apply for a home improvement loan, you can compare your options using the table above and click the "Go to site" button if you find a loan you want to apply for. This will take you through to the lender's website where you can fill out an online application form. If you have decided to access additional funds in your mortgage, you will need to speak to your mortgage lender directly.
To take out a personal loan, you will need to be over the age of 18 and a permanent resident of Australia. Depending on the lender, you will also most likely need to have a good to excellent credit rating.
Required documentation for home improvement loans
ID. An Australian driver's licence or passport.
Proof of address. This might be a utility bill or bank statement.
Details of your income. Your employer's name and contact details.
Details of assets. You will need to show proof of ownership of your home and other assets. If you have outstanding debts and liabilities, details of these will also likely be required.
Finally, make sure to compare your options for home improvement loans thoroughly prior to submitting an application.
---
More guides on Finder