Swimming Pool Loans
Getting ready for summer? Compare swimming pool loans.
We're reader-supported and may be paid when you visit links to partner sites. We don't compare all products in the market, but we're working on it!
Before jumping in the deep end and applying for the first loan you find, read our guide on what you should look for in a swimming pool loan and how you can find the right finance option for you.
Harmoney Unsecured Personal Loan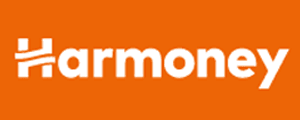 Harmoney Unsecured Personal Loan
Borrow up to $50,000
3 and 5 years terms
No hidden fees
100% confidential application
Harmoney Unsecured Personal Loan
An unsecured personal loan up to $50,000. You'll receive a tailored interest rate between 6.99% p.a. and 24.79% p.a. based on your risk profile.
Interest rate from: 6.99% p.a.
Comparison rate: 7.79% p.a.
Interest rate type: Fixed
Application fee: $575 ($275 for loans of below $5,000)
Minimum loan amount: $2,000
Maximum loan amount: $50,000
Swimming pool loan comparison
What options do I have to finance a pool?
These type of loans work in much the same way as regular personal loans or loans for home renovations. You have a few choices when it comes to financing a pool:
Secured personal loan. A secured personal loan requires you to attach an asset to your loan as security. You may choose to attach something like your car or house, or if you have a mortgage you can use the equity you hold in your home as security. These loans are less risky for a lender so they are able to offer you lower rates and fees.
Unsecured personal loan. This type of loan does not require you to use an asset as security, meaning it is less of a risky loan for you to take on. To offset the increased risk that the lender takes on with these loans, you can expect to be charged higher rates and fees. These loans are often more flexible, though, as you are able to use the loan amount to finance not only the pool but any other purchases as well.
Mortgage finance. People looking to finance home repairs may opt to increase their mortgage amount. This means they can keep their debts in one place and better manage their repayments. Keep in mind that the interest you will be charged may be higher than some other personal loans, although you may save money by not having to pay fees on a separate loan. Calculate all of the costs you will incur to see if this is a good option for you.
Line of credit. If you are not sure how much you should borrow or want easy access to additional funds, consider a line of credit. You can borrow up to and including your credit limit and pay back what you borrow. By making repayments you can access those funds again immediately.
How can you choose a loan for a pool?
If you're looking at getting a loan to build a swimming pool, you should keep the following points in mind when you're comparing your options:
The lender. The lender offering the loan should inform your decision. You can read customer reviews of lenders online and see how easy they are to contact and what their customer service is like.
Loan terms. The length of time you are able to borrow the money is referred to as the loan term, and it's something you should confirm before you apply for the loan. Calculate the repayments you will be able to afford and then see how long you will have to borrow the money for. Lenders will differ on the length of time for which they will allow you to borrow.
Loan amount. The lender may restrict the amount of money you can borrow depending on the type of loan you choose and your financial circumstances. Check to see if you will be able to borrow the amount you need before applying.
Loan purpose. Certain types of loans, for example secured loans, have restrictions on the way you are able to use the funds. If you are planning to use the loan amount to finance a pool as well as something else, you should check with the lender to see that you are able to do so.
Actual cost of the loan. To calculate the true cost of a loan, take into account the interest rate, the upfront and ongoing fees you will be charged, the amount you are borrowing and the length of time you will be borrowing the money for.
Pool costs to consider
Like many major expenses, the process of purchasing and installing a new swimming pool can contain unforeseen expenses.
When budgeting keep in mind the following costs:
Installation issues. Even if the pool you purchase is going to be above ground, there is a certain amount of digging in your yard that will have to be done in order to make it level. Running into complications like large rocks or water lines can significantly add to the cost of your pool installation.
Insurance.
Many homeowner insurance lenders will charge extra for a swimming pool on the premises. This is not something you want to try and avoid by not telling them though. That extra insurance can protect you in case something does happen.
Fencing.
This is an important safety feature and is a requirement when installing a new pool. The type of fence you choose to get will depend on whether you have children, pets, and the type of pool and backyard you have.
Maintenance. Once the pool is ready for swimming you need to consider how you are going to maintain it. Even if you don't plan on hiring a company to do the cleaning for you, you will still have to invest in chemicals and cleaning equipment.
How to choose a pool
You are going to have a number of options to choose from when deciding on the right swimming pool for your backyard. Knowing the types of activities you plan on using your pool for will help you decide the best style and type for your home:
Above-ground or in-ground. A backyard swimming pool is either going to be submerged into the ground of your yard or sit on top of it. In-ground swimming pools will add value to the home but are typically more expensive. An above ground swimming pool may be easier and cheaper to install but might not be as pleasing to the eye compared to the alternative.
Size. The size of your swimming pool depends on the size of your yard. You don't want a swimming pool that leaves you with no space to do much of anything else. Also allow for space to build a deck around the pool if you are interested in creating a relaxing atmosphere outside.
Shape. With above ground pools you are limited to round and oval shapes, but if you are having an in-ground pool installed you can also choose other shapes. If you are considering a pool to work out in, a rectangular swimming pool is ideal for laps.
Depth. How deep the pool is will be an important decision, especially if you have young children. Many homeowners who have in-ground pools installed will have a graduated depth, with one end being only one to 1.5meters deep for kids and three or more meters deep at the far end to accommodate a diving board or slide.
Material. Both an in-ground and aboveground pool can be built using different types of materials. An inground pool can be installed using concrete,fibreglasss or vinyl. Concrete allows you to shape the pool exactly as you want it, whereas vinyl is the less expensive way to have an inground pool installed. Above ground pools can be rigid, using walls to hold the pool in place, or they can also be soft sided. A soft sided pool is not much more than the vinyl liner and can be easily taken down from season to season.
A swimming pool is a fun and exciting addition to any home. Choose the one that is right, and you'll have years of summer time fun right in your own backyard.
The costs of a swimming pool
Building a swimming pool is a considerable expense that can set you back tens of thousands of dollars. When deciding how much money to borrow to build a pool, think about all of the following costs which may apply:
An above-ground pool can cost up to $8,000
A fibreglass or vinyl below-ground pool can cost up to $25,000
A concrete below-ground pool can cost up to $50,000
Paving, fencing and landscaping can cost between $5,000 and $15,000
Is there anything else to consider?
Before you take out a loan to build a swimming pool, consider your own financial situation and the stability of your income. If you have substantial debts already, you may want to try and reduce this debt before you apply for a loan. Before applying, you might want to look at getting a quote for the pool to see how much you should borrow to avoid applying for multiple loans. In addition, you might want to consider getting pool insurance or check if your current home insurance policy will cover your new investment.
How to apply for your chosen pool loan
If you would like to apply for a loan to finance a swimming pool, compare your loan options using the comparison tables above, or head to the page of your chosen loan type. When you have found a suitable option, simply click the "Go to site" button to be securely transferred through to the lender's website. From there you can fill out an online application form.
To apply for a loan in Australia, you will generally need to be over the age of 18, be a permanent Australian resident and have a good credit rating. If your credit rating is not perfect, there are some lenders who may still be able to help. When you apply you will need to provide personal details; financial details including your assets, debts and liabilities; and your employment details including your employer's name and contact information, as well as your income and pay frequency.
More guides on Finder