Income protection insurance comparison
Income protection insurance can help you out if you lose your income. Compare your options in seconds.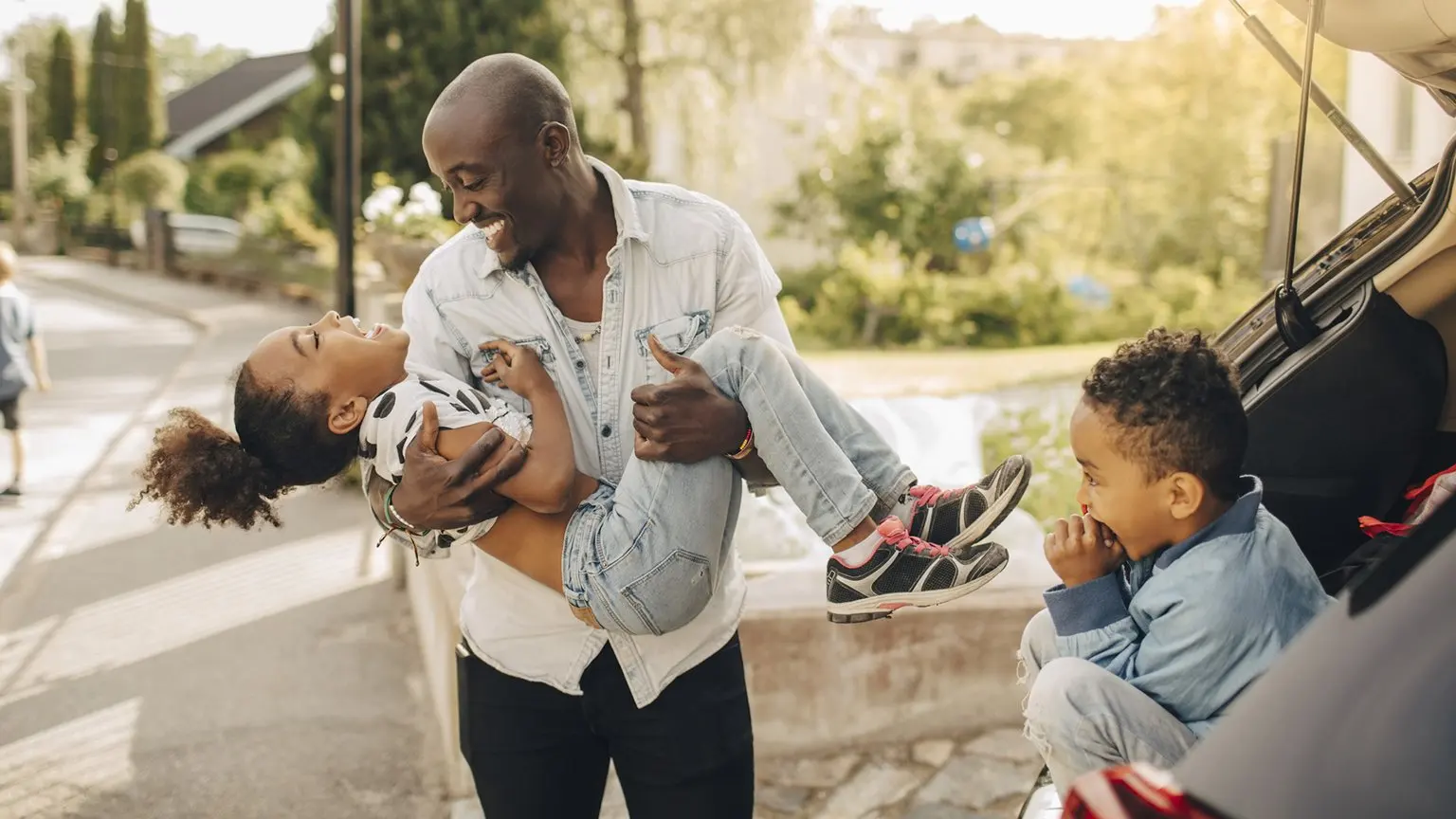 If you become too sick or injured to work for a long period of time, will you be able to continue paying your bills and daily expenses? Income protection insurance is there to make sure that if you can't work, you won't have to dip into your savings or stress about how to pay your bills.
It's designed to step in and replace your income by up to 85%, should you become sick or injured. You can just set up your monthly bill, and have peace of mind knowing you're covered if something happens.
Income protection insurance comparison for Australia
You'll notice we haven't included prices in our comparison table, that's because your quote is largely impacted by your age, income and amount of coverage. Instead, you can compare features then hit the link to tailor your quote directly.
Keep an eye out for the maximum monthly benefit as it varies between brands, and this is essentially the limit of the maximum payout allowed each month on that policy. Also, worth looking at, those waiting periods - that's the period of time you need to be sick before you can claim.
What is income protection insurance?
Income protection insurance is a financial safety net – it pays you a percentage of your wage, for a set period, if you're unable to work due to a sudden illness or injury.
So, if you're unlucky enough to have a serious car accident, and can't work for six months, you'd get regular payments from your insurer – meaning you could focus on getting better without falling behind on the bills.
For a monthly payment – usually around 1-2% of your salary – income protection insurance gives you peace of mind if you become too sick or injured to work.
What does income protection insurance cover?
Basically, income protection insurance covers your wage, or a percentage of it. Imagine you're stuck in hospital for six months, or you're recovering from major surgery and can't work. Income protection insurance would ensure you still get regular payments, so you can keep up with everyday expenses without getting into unnecessary debt.
How much you get paid, and for how long, will vary depending on which insurance policy you choose. You could take out a policy which pays 85% of your wage for five years, or you could take out a policy which pays 50% of your wage for six months. Both have their benefits; it's about what's right for you.
You can spend the money however you like, as it's just a replacement for your normal wage, but it's designed so you can continue paying your bills, avoid the stress of debt and cover any medical costs that you may incur.
Get a live online quote for income protection insurance
The price of income protection insurance can vary depending on a number of factors, including how much you earn, the type of lifestyle you lead and how long you'd like to be covered for. Fill in your details below to get a good idea of how much income protection insurance is likely to cost you.
How to compare income protection policies
When looking for income protection insurance, there are a few important features that you should consider, and it's worth making sure you understand each one properly.
Maximum monthly benefit – Your monthly benefits are what you'll get from your insurer if you can't work, but insurance companies will put an upper limit on how much they'll pay out – this is your maximum monthly benefit.
Maximum percent of income covered – Income protection insurance policies won't cover the full amount of your wage. Instead, they'll promise to pay you a percentage of your normal salary. You can choose to pay higher premiums to cover a larger portion of your salary, or you can make your policy more affordable by covering a smaller portion.
Maximum benefit period – This is the length of time you'll receive benefit payments so long as you still meet your policy requirements and are unable to work. Typical benefit periods run from six months to five years, with longer benefit periods having higher premiums.
Waiting period options – This is the period of time you have to be disabled or unable to work before you receive any benefits. Shorter waiting periods will bring higher premiums but will help you pay the bills sooner. Make sure you can survive the waiting period financially without your normal stream of income.
Age restrictions – Income protection policies will have a maximum entry age as well as an expiry age. The maximum entry age is the oldest you can possibly be when you first buy your policy. The expiry age is the age at which your policy will no longer pay out.
Agreed value vs indemnity. Agreed value insures you for a percentage of your income when you take it out and doesn't change over time. Indemnity policies evaluate your income at the time of the claim and offer a percentage of that instead. Indemnity is often cheaper.
Type of premium. Level premiums stay the same. Stepped premiums will start out cheaper than level premiums but get more expensive over time. Consider stepped premiums if you only intend to hold the policy for a short period of time.
Optional extras. Some income protection policies offer redundancy cover, which can help if you are made redundant in your job or might provide rehabilitation benefits to get you back on your feet and working sooner.
What types of income protection are available?
You can choose between two different types of income protection insurance: agreed value and indemnity value.
| Type | |
| --- | --- |
| Agreed value | The more expensive of the two, agreed value insurance guarantees you'll get a monthly benefit which was agreed upon at the start of your policy. It's particularly good for people who may have a fluctuating salary but want to be certain they'll get a set benefit. |
| Indemnity value | Cheaper and more common, indemnity value insurance doesn't necessarily guarantee you'll get the monthly payments you wanted when you bought your policy. If you make a claim, your insurance company will verify your income at that point in time – so if you've taken some time out, or the business you own has had a tough few months, you might not get exactly what you had in mind. |
Working out how much cover you may need
If you earn a six-figure salary, you'll be able to get more income protection insurance than if you earned $60,000. Use our income protection insurance calculator to find out how much you could get in monthly payments, if you were suddenly put out of work.
Answer a few questions to get an estimate on how much income protection you might need
Answer a few questions to get an estimate on how much income protection you might need
What isn't covered under income protection insurance?
Every income protection insurance policy will have its own exclusions, so it's really important that you read your product disclosure statement carefully.
As an example, exclusions could be anything from certain diseases, such as cancer, to injuries sustained while you were taking part in a dangerous pastime, like snowboarding. Pre-existing conditions may also be ruled out.
There will also be time restrictions on your policy. Insurers will enforce a waiting period, so you'll only be able to claim if your illness or injury keeps you out of work for a certain length of time. Usually, the waiting period is somewhere between two weeks and three months.
Insurance companies will also enforce a maximum benefit period, so you'll only be able to claim payments for a certain length of time, usually between two years and five years.
Does income protection cover redundancy?
Some insurance providers offer redundancy cover as an optional extra when you purchase an income protection policy. Redundancy insurance can come in handy if you become involuntarily unemployed, giving you some short-term financial assistance to get by until you can find a new job.
It's important to know that redundancy cover won't cover you if you resign. Usually, you need to meet your insurer's definition of involuntary redundancy, which can include the following:
If you've been let go from a job that has been paying you a salary of some kind.
If you are self-employed and your business has ceased trading because you're no longer able to meet financial obligations.
If a contract has been prematurely terminated and not by you (e.g. it was 12 months but was ended by the employer earlier).
Redundancy insurance can be helpful if you work in a field that often goes through restructures or if you feel that you might be let go for other reasons. Consider the work environment you are in and whether redundancies are common. You should also think about how easy it would be for you to find another job quickly. Check the waiting periods and no claim period on redundancy policies as well. If you do add it to your income protection cover, you don't want to be waiting a long time for a payment to be made.
Is the cover in my superannuation enough?
A lot of people choose to get income protection insurance through their super fund because it's a quick and easy option. However, there are a couple of drawbacks you should be aware of before deciding if this is right for you.
First off, income protection insurance won't be as comprehensive if you get it through your super fund, compared to buying a standalone policy.
Secondly, while funding income protection insurance through your super might not feel like it's costing you anything now, it definitely is in the long run. Without going into the nitty gritty, your super is a pretty safe yet savvy investment, so the more money you leave in the fund, the better.
Besides, income protection insurance is tax deductible anyway, so you can add it to your tax return when it comes around to July. Hooray!
Average Australian income protection quotes
The cost of income protection insurance will vary depending on a number of factors, including your income, your lifestyle, and how much you'd like to be covered for, but it's typically around 1-2% of your average salary.
To give you a rough idea of how much you can expect to pay, we researched average costs across seven Australian brands. Results are based on a 35-year-old non-smoking office worker with no pre-existing conditions listed.
| Monthly income (pre tax) | Average cost per month (male) | Average cost per month (female) | Monthly payout range |
| --- | --- | --- | --- |
| $4,000 | $30.58 | $42.97 | $3,000 |
| $6,000 | $47.33 | $66.60 | $4,500 - $5,000 |
| $8,000 | $57.25 | $80.64 | $6,000 |
| $10,000 | $72.23 | $101.34 | $7,500 - $8,000 |
Prices and benefit payouts are based on a 35-year-old, non-smoking office worker with no pre-existing conditions listed. Quotes checked across 8 brands in December 2019.
Is income protection the same as life insurance?
It's important to note that your income protection insurance won't provide any benefits if you die suddenly, so if you're killed in a car crash or suffer a fatal heart attack, you won't receive any payments from your insurance policy.
However, some insurers do provide a death benefit if you die while already claiming from your policy. This means that if you're diagnosed with a terminal illness and begin claiming from your income protection policy, but die 12 months later, you would receive a lump sum.
If you want your insurance policy to offer a payout for sudden death, you may want to consider life insurance in addition to income protection insurance.
Which brands offer income protection in Australia?
A number of insurers offer income protection cover in Australia.
| Brand | Summary | More info |
| --- | --- | --- |
| Virgin | Virgin Money won the Best Income Protection category in the 2019 Finder Awards | |
| AAMI | 2.8 million Australians have trusted AAMI for their income protection insurance | |
| NobleOak | NobleOak offers extensive income protection of up to $25,000 a month | |
| Medibank | Medibank focuses on affordability and flexibility | |
| nib | nib is one of the few insurers which will pay 85% of your income | |
| TAL | TAL has a death benefit which offers a $50,000 lump sum | |
| Zurich | Zurich offers worldwide cover and is a good option for those who travel frequently | |
| Insuranceline | Insuranceline has a generous maximum payout period of five years | |
Extra income protection benefits to boost your cover
Income protection policies offer both built-in and additional benefits to give you optimal protection in the event of serious illness or injury. Some of these benefits include the following:
| Benefit | How it works |
| --- | --- |
| Trauma event benefit | A lump-sum benefit for trauma conditions that are specified in your policy |
| Death benefit | A lump-sum benefit in the event you pass away |
| Needle-stick injury benefit | This will pay a benefit if through the course of your occupation, you become infected with HIV, AIDS, Hepatitis B or Hepatitis C as a result of a needle-stick injury or splash injury |
| Bed confinement benefit | A portion of your monthly benefit is paid for each day that you are confined to bed and require the full-time care of a registered nurse |
| Accommodation benefit | Will reimburse an immediate family member's accommodation costs if that family member travels over a specified distance to stay with you |
| Family care benefit | Will pay a benefit if a member of your family is forced to take time off of work to care for you and suffers a reduction in their income as a result |
| Business expenses benefit | This provides cover for fixed business expenses while you are disabled, enabling your business to keep afloat |
These are just some of the benefits you may be able to receive under different policies. Each policy will have details of exactly what's covered in the PDS.
Other guides you may find useful
Income protection sign up deals
Frequently asked questions
Buying cover
Benefits and waiting periods
Payout eligibility and disability definitions
Your policy
Your benefit
Your premium
Picture: GettyImages