How does income protection work: beginners guide
Income protection insurance explained.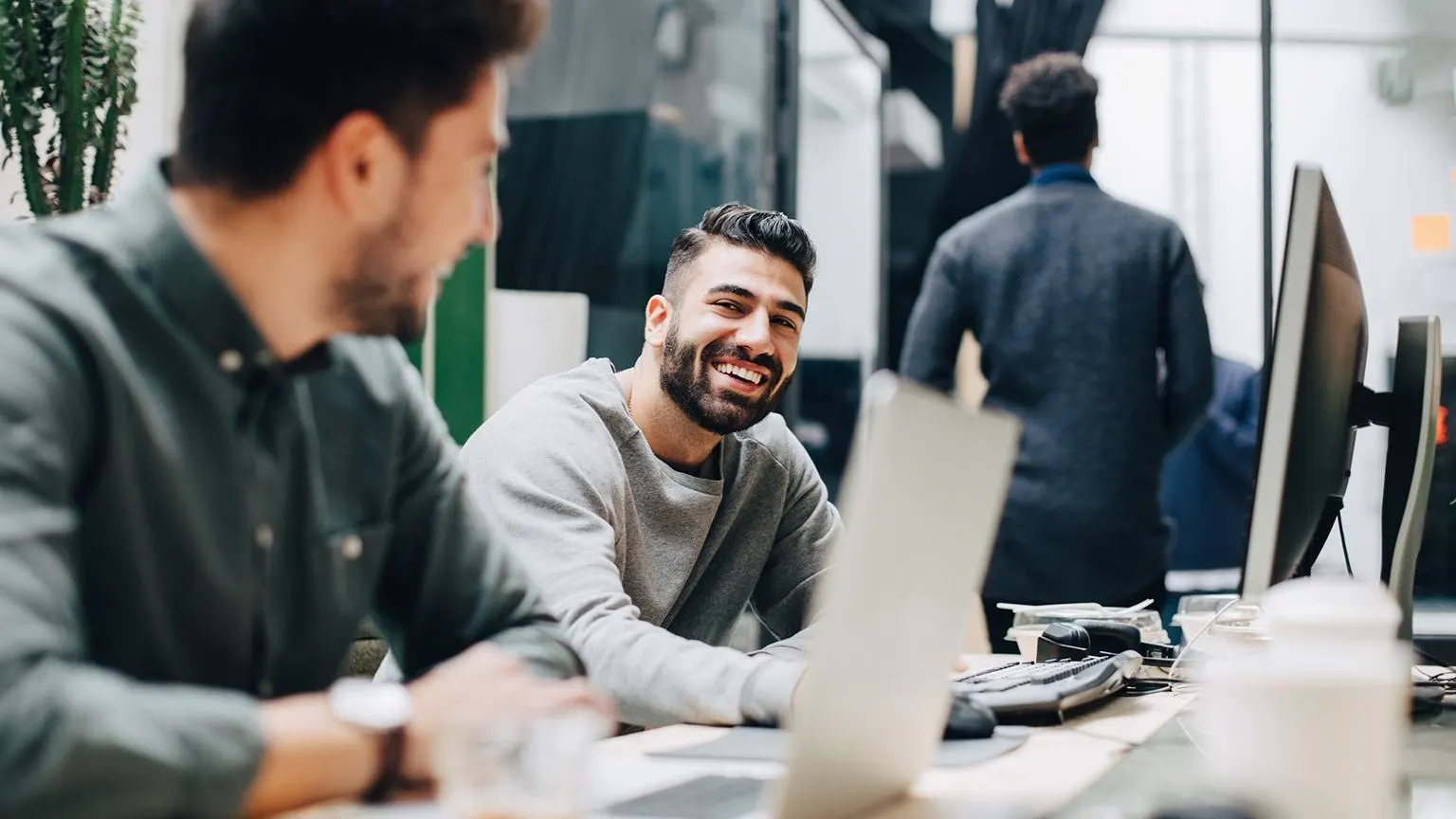 Income protection is as simple as it sounds – it's insurance for your income. If you can't go to work because of sickness or injury, income protection will pay you a monthly benefit to replace your salary while you're out of action.
In this guide, we'll walk you through the basics and answer any income protection questions you might have.
How does income protection work?
Income protection insurance works by replacing lost income when you're unable to work. If you can't return to your job due to an illness or accident, you should be able to rely upon the benefit while you're out of action to help you do the following:
Maintain your standard of living
Pay off your mortgage
Pay off your credit card and other debts
Buy groceries and other everyday items
Pay your kids' school fees
Help cover the cost of your recovery
Income protection is particularly useful if your job is your main or sole means of supporting yourself or if you have a family or own a business.
The majority of insurance claims lead to a lump-sum payout where you receive the entire claim benefit all at once, minus tax. Income protection is different in that it provides an ongoing weekly or monthly benefit following an injury or illness that scales to your pre-claim income.
Income protection policies have a "waiting period" attached. This is the minimum amount of time you have to be out of work to start receiving benefits, usually between a month and three months.
Typically, you will receive 75-85% of your income for the duration of the policy or until you can work again, though you can always choose to receive less if you want to keep your premiums down. In addition, you can usually claim any premiums you pay for insurance against loss of income as tax-deductible.
What does income protection insurance cover?
While income protection insurance broadly covers you against being unable to work, not every reason for not working will allow you to claim. Here's what income protection does and doesn't cover:
Inability to work due to illness or injury
Significantly reduced ability to work due to illness or injury
Prolonged or permanent disablement
Illness or injury lasting less than the policy's waiting period
Disablement from mental illness
Regular pregnancy
What are the types of income protection?
When it comes time to take out your income protection policy, you'll be offered a choice between two kinds:
Agreed value insurance. Under this, you'll be able to nominate a fixed claim benefit value up to 75% of your income at the time of taking out the policy. While this is the more expensive option, it can help preserve your benefit if you're unsure about your future income or know exactly how much you'll need to survive on in the event of not being able to work.
Indemnity policies. These are more common and adjust your benefit value to reflect your income at the time of a claim instead of when you purchase the policy. They are cheaper, but your benefit can be affected by dropping to part-time work, taking extended leave or becoming unemployed.
When can you claim income protection insurance?
To make a claim on your income protection insurance, your insurer must be satisfied that you are disabled and cannot work.
Unfortunately, disability doesn't have a common definition across income protection policies. Instead, there are three ways that insurers assess degrees of disability:
Duties-based disability. This is the most common definition of disability. Under this, you qualify for the full benefit amount if your injury or illness prevents you from performing the income-producing duties of your occupation. If you are still able to perform some of your duties, you may be eligible for a partial benefit.
Hours-based disability. Under an hours-based definition, you qualify for full income protection if you are unable to work in your own occupation for at least 10 hours per week. If your working hours are reduced by illness or injury but you can still put 10 hours a week or more into your usual occupation, your policy may pay out a reduced benefit.
Income-based disability. With an income-based definition of disability, your insurer will classify you as disabled if illness or injury has led to a reduction of your income by 20% or more. However, if you are still able to work and earn some income, you can receive a partial benefit.
Before you apply for a policy, make sure you're aware of how the insurer defines disability and what conditions you will need to meet to make a claim.
Compare income protection from these Australian brands
Ready to start exploring your options?
Case study
Germaine returns to the work-force smoothly.
Finder spoke to a 56-year-old legal professional who was able to access income protection.
Germaine was diagnosed with breast cancer in 2006, forcing her out of the workplace. Being unable to earn any income along with treating her cancer, Germaine was facing an uphill battle. Luckily for Germaine, she had an income protection policy that would cover up to 75% of her income. With this cover, Germaine was able to take time off and recover.
"Your claim can be considered full or partial. Some policies allow you to switch between them depending on your current situation."
Eventually, Germaine was able to return to the workforce part time. Her insurance policy allowed her to switch to a "partial benefit" to cover the days when she is not working.
Tips from Germaine about income protection
Maintain your relationship with your insurer by doing all they require. "My insurer requires me to see a medical practitioner to maintain my status."
Be super accurate with updates to avoid putting yourself in "pre-disability" status. "If you don't provide an insurer with the right information, you could find yourself in a situation where you're not covered."
Questions are key. "Ask lots of questions about how your cover works to see how you can customise it."
Cancer sufferers can access their super early. "It's known as early access. Some funds have different rules for granting this, so make sure you contact your fund."
How do you make a claim?
If you have to make a claim to your income protection policy provider, you'll need to provide them with evidence of your illness or injury. Calling your provider to see what evidence they need can speed up the process and prevent delays.
Some of the information you usually require includes the following:
Your policy number
The date your symptoms or health problem started
When you stopped working
Any medical forms from your doctor
Copies of medical tests if relevant
A Medicare authority form so that your insurer can gain access to medical forms and information
What are some typical income protection questions?
When applying for your income protection policy, your insurer will ask you the following questions:
Basic information. Things like age, gender, income and occupation will factor into your premium costs.
Medical conditions. If you have pre-existing medical conditions, such as diabetes or kidney problems, or if you're a smoker, your insurer will need to know. Sometimes they will require a copy of your medical history.
Other relevant information. If there's anything that you think might affect your cover, such as if you're planning to switch to part-time work in the near future, you should let your insurer know.
Since you're the one purchasing the policy, you're entitled to ask questions too. You should consider checking the following:
Disability definitions. As mentioned earlier, insurers define disability in several ways. Ensure you know what your insurer uses.
How the cover changes over time. Some income protection policies can change as you age or switch occupations.
Accident waiting periods. Certain policies will skip the normal waiting period if you suffer an accident and start paying your benefit right away.
Exclusions. Make sure you know what won't be covered by your policy.
Other things to know about income protection
If you have any income protection questions left, here are some final things to consider:
Workers compensation does not replace income protection. Just because you are covered by workers compensation does not mean income protection isn't useful. Workers compensation will only help you if you are injured in a work-related incident, while income protection can apply all the time, anywhere, and usually has fewer requirements to claim.
You can take out cover through your superannuation. Income protection cover through your superannuation fund is generally cheaper than a standalone policy but will not offer the same level of cover.
Your premiums are tax deductible. Income protection insurance premiums are generally 100% tax deductible. This may change if your cover is funded through your superannuation, so it could be worth getting in touch with a certified tax specialist to help you with any tax-related questions you may have.
Some insurers offer day-one accident cover. There are some policies that provide cover straight away if you are injured in an accident and unable to work. This means there is no need to serve a waiting period.
You are covered 24/7. Income protection insurance covers you 24 hours a day, 7 days a week no matter where you are in the world.
Some other questions you might have
Picture: GettyImages
Read more on this topic