Fixed rate home loans
Fixed interest rate home loans are now as low as 2.09%. That's lower than many variable rates!
We're committed to our readers and editorial independence. We don't compare all products in the market and may receive compensation when we refer you to our partners, but this does not influence our opinions or reviews. Learn more about Finder .
Fixed home loan interest rates have never been lower. If you're ready to fix, you can use the table below to compare competitive fixed rate home loan offers from lenders large and small.
Below the table you can read our detailed guide and decide if fixing is right for you.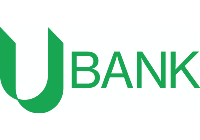 UBank UHomeLoan - 3 Year Fixed Rate (Owner Occupier, P&I)
2.41 % p.a.

comparison rate
UBank Home Loan Offer
Apply for the UBank UHomeLoan - 3 Year Fixed Rate (Owner Occupier, P&I) and get a competitive fixed rate with no ongoing fees. Borrow up to 80% of the property's value.
Interest rate of 2.14% p.a.
Comparison rate of 2.41% p.a.
Application fee of $395
Maximum LVR: 80%
Minimum borrowing: $100,000
Max borrowing: $1,000,000
Compare fixed rate home loans
After entering your details a mortgage broker from Aussie will call you. They will discuss your situation and help you find a suitable loan.
A comparison of home loans from multiple lenders.

Expert guidance through the entire application process.

Free suburb and property reports.
---

The Adviser's number 1 placed mortgage broker 8 years running (2013-2020)

What is a fixed home loan rate?
Australian home loans have two rate types: fixed and variable. The clue is in the name. Variable rates can rise and fall at the lender's discretion. Fixed rates don't change during an initial "fixed" period (usually between one and five years).
But there's a little bit more to it than that. Here are the quick facts on fixed home loan rates:
Cost. A fixed interest rate is typically higher than a variable rate, though this depends on the loan and lender (and at the moment many lenders have fixed rates that are lower than variable rates).
Flexibility. A fixed rate mortgage is less flexible. You might not be able to make extra repayments and there may be higher costs for leaving the mortgage (to refinance). Always read the fine print on your mortgage contract.
Features. If you're looking for an offset account with your loan then a variable rate might be a better option for you. Fixed rate loans with offset accounts are comparatively rare.
What happens when the fixed period on my interest rate ends?
You need to look at the revert rate. This is the variable interest rate that your fixed loan will switch to after the fixed period.
It might be higher than your current fixed rate, but it could be lower too. It depends on your lender, the product and the position of rates in the market at the time. If the revert rate is high, you should probably refinance your loan to a lower variable rate or ask your lender for a discount.
How do I compare fixed rate loans?
To find a good fixed rate product look at the following:
A low interest rate. For any home loan interest rate, lower is better. It saves you money. With fixed rates, borrowers typically hope that they can lock in a good rate now and be protected if rates rise. It's worth looking at variable rates and comparing the two.
The revert rate. If your lender makes this public, look at the revert rate. This is the variable rate that your fixed rate loan will revert to after the fixed period. Some loans have high revert rates. Keep in mind that by the time your fixed rate ends the revert rate may have changed. Also, whatever happens, you should always check your new rate when the fixed period ends and refinance if you need to.
Low fees. Always pay attention to a loan's fees, especially annual or ongoing fees.
The fixed length. Fixed rate borrowers have to choose between one-, two-, three-, four- and five-year fixed rates. Most loans give you multiple options, with different rates for each. Shorter fixed periods are typically lower, so one-year fixed rates are more competitive than five-year fixed rates.
Should I fix my rate?
Most Australians go for variable rate loans. They are more flexible products and tend to have lower interest rates.
But there are some good reasons to fix, especially right now when fixed rates have never been cheaper. Let's look at the pros and cons of fixing.
The benefits of fixing
The biggest advantage of a fixed rate is that your repayments won't change. This can offer you peace of mind and certainty around your repayments. You can budget accordingly and then forget all about rate changes until the fixed period ends.
And if variable interest rates rise, you might end up with a better rate than the average. But rate changes can be hard to predict.
The disadvantages of fixing
There are several reasons why fixed interest rates are less popular in Australia:
Limited features. Fixed rate loans don't have a lot of flexibility compared to variable rate mortgages. Most lenders don't offer fixed home loans with 100% offset accounts.
Break costs. If you decide to break out of a fixed rate loan before the end of the specified term, you may face a break cost. This can cost a few hundred dollars or potentially thousands. Read this guide to learn more about breaking a fixed rate loan.
Rates could drop. If the RBA slashes the cash rate you could end up with a higher rate compared to variable home loans.
Are fixed rates cheaper?
The key thing to understand is that a fixed rate loan is about balancing a good rate with certainty about your repayments. If you're happy with the rate and don't think you'll need to refinance soon then fixing is not a bad idea at all. Just accept that if variable rates drop you may have to wait a while to refinance and take advantage of a lower rate.
If you fix your rate and then variable rates drop you'll end up worse off. But there are times when fixed rates go lower than variable ones. Look at the graph below.
In the later half of 2019 the most competitive fixed rates were actually equal to their variable counterparts. Now they're actually slightly cheaper or equal to variable rates. While this is a rare occurrence it does happen.
Fixed versus variable rates: what are the differences?
Can fixing be cheaper even after paying break costs?
Breaking a fixed rate loan to refinance to a lower rate can be expensive. But if your repayments get significantly lower then you could still end up saving money in the long run.
Let's look at a quick example. Say you have a 3-year fixed rate loan with one year left on the fixed period. You fixed your rate at 3.90% and you have $400,000 remaining on your loan. The loan term is 30 years. Because fixed rates are lower now, your lender is offering a fixed rate of 3.30% for new borrowers.
You can use this lower rate to get a rough estimate of your breaking costs. The difference in your original fixed rate versus the current offer of 3.30 can stand in for the more complicated difference in funding costs. The basic break fee calculation is:
Loan amount ($400,000) x fixed period remaining (1 year) x rate difference % (0.60%) = $2,400
Keep in mind that this is an estimate only, and every lender has their own way of calculating break costs.
So that's your breaking cost. Now consider the savings if you switched to a much lower rate from another lender, such as 2.19%. You'd easily save money even when paying the $2,400 because your repayments would be lower.
| | Old loan | New loan |
| --- | --- | --- |
| Loan amount | $400,000 | $400,000 |
| Interest rate | 3.90% | 2.19% |
| Monthly repayment | $1,886 | $1,516 |
| Yearly saving | N/A | $4,440 |
| Break cost | $2,400 | $0 |
| Saving minus break cost | N/A | $2,040 |
In the first year after switching you'd save around $2,000 even after paying the break cost. And you'd save even more in the years after this.
The split rate alternative
If you're unsure about going with a fixed or variable rate many lenders allow you to split your loan into fixed and variable portions. This essentially lets you hedge your bets. Calculating the best split option for you can be complicated, your lender or a mortgage broker can help you do this.
More guides on Finder