Fixed rate home loans
Lock in set repayments and peace of mind with a cheap fixed rate home loan. Act today and you can pay less for your mortgage, with a fixed interest rate as low as 1.75%.
We're reader-supported and may be paid when you visit links to partner sites. We don't compare all products in the market, but we're working on it!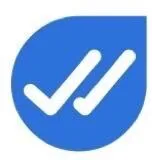 This article was fact-checked and reviewed by Nancy Youssef, an accredited and award-winning finance broker and industry mentor. Content has been updated for 2021.
In the past, fixed rate home loans have been more expensive than variable rate homes, but the events of last year flipped that historical trend on its head. We've since seen a shift towards fixed home loan interest rates hitting rock bottom lows, with the big winners being you, the borrower.
If you're thinking of fixing your mortgage so you can lock in a cheap interest rate and save money on your home loan, use the table below to compare competitive fixed rate home loan offers from lenders large and small.
Below the table you can read our detailed guide explaining how fixed rate loans work, the potential risks to be mindful of, and how to decide whether fixing is right for you.
Swipe to see more loans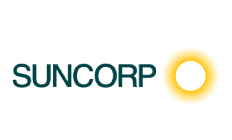 Lock in a low fixed rate loan for two years and get the annual package fee waived in the first year. Available for borrowers with 20% deposits.
A competitive fixed interest rate loan with no ongoing fees. Requires a 20% deposit.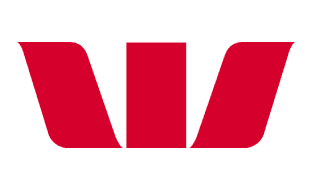 Up to $3,000 refinance cashback.
Competitive fixed rate home loan. Eligible borrowers refinancing $250,000 or more can get up to $3,000 cashback. Other conditions apply.
Compare fixed rate home loans
After entering your details a mortgage broker from Aussie will call you. They will discuss your situation and help you find a suitable loan.
A comparison of home loans from multiple lenders.

Expert guidance through the entire application process.

Free suburb and property reports.
---

The Adviser's number 1 placed mortgage broker 8 years running (2013-2020)

Fixed rate home loans explained
When you take out a home loan to buy a property, whether it's your own home or an investment, you can choose between two interest rate types: fixed and variable.
The difference between the two relates to how interest is charged on the loan.
While variable rates can rise and fall at the lender's discretion, fixed rates don't change during the "fixed" period – usually between one and five years, though it can be up to 10 years.
A few quick factors to keep in mind about fixed home loan rates:
Interest rate. Historically, fixed interest rate loans have typically been more expensive than variable rate loans, though this always depends on the specific loan and lender. In the first half of 2020, this trend began shifting and now, the majority of lenders offer fixed rate loans that are lower than variable rates.
Flexibility. A fixed rate mortgage is far less flexible than a variable rate loan, because you are "stuck" with the loan for the time period that you signed up for.
Extra repayments. You might not be able to make extra repayments on your loan, meaning you can't make headway on your loan principal by paying more than the scheduled repayment each month.
Break costs. If you want to sell the property or refinance to another loan whilst you're still in a fixed loan contract, the fee you'll be charged for leaving the mortgage can be substantial – thousands, or even tens of thousands of dollars.
Features. If you have some savings behind you and you're looking for loan features like an offset account with your loan, then a fixed rate loan may not be suitable. Fixed rate loans with offset accounts are comparatively rare.
What happens when my fixed rate home loan ends?
When your home loan's fixed period ends, your loan will automatically switch to a variable loan with the same lender, and you'll pay the variable rate that the lender charges at the time.
There's no possible way to know what the variable rate will be one to five years into the future, but when you sign up for the loan, your bank will tell you their current revert rate. This is the variable interest rate that your fixed loan would switch to after the fixed period, if interest rates were to remain the same over that period..
The variable rate you end up paying may be higher or lower.
Importantly, once your fixed rate ends, you will be free to refinance your loan – at which point, you can choose whether to refinance to a lower variable rate, or sign up for another fixed rate period.
What happens if I want to end my fixed rate home loan early?
It may be possible to end your fixed rate loan contract early - however, there could be a hefty price to pay.
A fixed rate home loan is a legal contract between you and your lender, which guarantees that you'll repay a fixed amount of interest on a loan over a specified time period.
If you decide to break that contract by switching loans or lenders, or selling the property and closing the loan altogether, your existing lender will want to be compensated for any loss they incur.
Breaking a home loan during a fixed interest period can be expensive. It is calculated using a number of factors; learn how break costs are calculated here.
What happens when the fixed period on my interest rate ends?
You need to look at the revert rate. This is the variable interest rate that your fixed loan will switch to after the fixed period.
It might be higher than your current fixed rate, but it could be lower too. It depends on your lender, the product and the position of rates in the market at the time. If the revert rate is high, you should probably refinance your loan to a lower variable rate or ask your lender for a discount.
How do I compare fixed rate loans?
To find a good fixed rate product that may suit your needs, consider the following five important questions.
How long do I plan to live here? Not sure whether you want to stay in your home long-term? Considering moving in the next 12-24 months? Or are you simply not sure what the future holds, and you don't want to be locked in? If there is any chance you may wish to sell the property during the fixed rate period, then think twice before signing up for the loan. Break costs can be very expensive.
What are the interest rates on offer? For any home loan interest rate, a lower is obviously going to save you money. But as mentioned above, that's not the only consideration. If there's a chance you may need to sell the property or you're not sure of your plan in the next few years, it might be worth looking at variable rates to see if a competitive rate is on offer.
Are there any other fees I need to know about? Another consideration is the fees and charges your lender charges. Always pay attention to a loan's fees, especially annual or ongoing fees. These can quickly add up and cancel out all the benefits of the lower interest rate.
What fixed rate period should I lock in? Fixed rate borrowers have to choose between one-, two-, three-, four- and five-year fixed rates. Most loans give you multiple options, with different rates for each. Shorter fixed periods are typically lower, so one-year fixed rates are more competitive than five-year fixed rates.
What are my short-term property goals? If you want to make extra repayments into your loan to chip away at the loan principal as quickly as possible, then a fixed rate loan may not be the best option, as extra repayments are often not allowed on these types of loans.
Find fixed rate home loans in the Finder app
Want a better way to check your credit score?
Banks know your credit score, so why shouldn't you? The Finder app updates your score automatically each month and lets you know if it changes. Pop in your phone number below to get your download link.
By submitting your phone number, you agree to the Finder privacy policy and terms of use
Pros and cons of fixing your interest rate
The majority of Australian homeowners opt for variable rate loans.
The right loan type for you depends on a number of things, but there are some good incentives to fix, especially right now, as fixed rates have never been cheaper.
Let's look at the pros and cons of fixing.
The benefits of fixing your loan
In the current market, the biggest benefit of fixing your home loan rate is the interest rate savings. Fixed rate loans are the lowest they've ever been, so it may be cheaper to fix your rate than go with a variable rate loan.
The next biggest advantage of a fixed rate is that your repayments won't change. This can give you a sense of certainty around your repayments.
You can budget accordingly and know that your loan repayments will be consistent, until the fixed period ends.
If variable interest rates rise during the fixed rate period, you might end up with a better rate than the average. If they go lower, you may end paying a little more, but for some, this is a risk worth taking for the peace of mind of knowing their home loan is affordable and repayments won't change.
The disadvantages of fixing your loan
There are several risks and reasons why fixed interest rates are less popular in Australia, most of which we've already covered off on.
First of all, there are the limited features. Fixed rate loans don't have a lot of flexibility compared to variable rate mortgages, and most lenders don't offer fixed home loans with 100% offset accounts. This means if you have any savings, you won't be able to offset them against the interest you're paying on your mortgage.
Next is the potential for an expensive break cost, if you need to leave the loan for any reason. Refinancing, a new job, moving overseas, getting divorced: none of these reasons will give you a 'get out of jail free' card with your lender.
If you decide to break out of a fixed rate loan before the end of the specified term, you will be required to compensate the lender, based on how much they stand to lose on your loan. In some cases, they may stand to lose nothing (unfortunately, this doesn't mean you get a payout!)
However if they do stand to lose money, they will charge you accordingly. This can cost a few hundred or potentially thousands of dollars. Read this guide to learn more about breaking a fixed rate loan.
Lastly, there's the chance that interest rates could drop if you opt for a variable rate loan. If the RBA slashes the cash rate you could end up with a higher rate compared to variable home loans. Right now, the cash rate is the lowest it's ever been, so it's very unlikely the RBA can drop much lower. That's not to say lenders won't drop the variable rate of their own accord, though.
What to ask your bank before fixing your home loan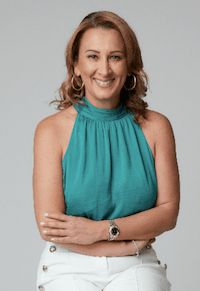 Nancy Youssef is an award-winning finance broker and mentor.
Nancy Youssef, founder of Classic Home Loans, says there are questions to ask your bank or lender when fixing your home loan.
"There may be partial offset accounts available with some lenders for fixed rates, and although they are not 100%, they can be partially offsetting your savings. This is a niche with some lenders and not available with the majority," she says.
"There are also lenders who do allow additional repayments on fixed rates. And if you need to reduce payments for a period of time to interest only instead of principal and interest, some lenders will do it quite quickly as a variation to the contract, whereas others (especially in the current landscape) will need this submitted as a new credit application. If your situation is a little complicated or out of the ordinary, a conversation with your broker or bank is a good idea."
Are fixed rates cheaper than variable loans?
If you decide to fix your interest rate, you must do so with the understanding that it is very difficult to beat the bank. This is why the key thing to appreciate is that a fixed rate loan is about balancing a good rate with certainty about your repayments.
If you're happy with the rate and don't think you'll need to refinance or sell the property any time soon, then fixing may be a good move. Right now, interest rates on fixed rate loans are cheaper than variable rates – but this may change.
So, if you decide to fix your rate, you should go into it accepting that if variable rates drop, you may have to wait a while to refinance and take advantage of a lower rate. If you fix your rate and then variable rates drop you'll end up worse off. But there are times when fixed rates go lower than variable ones. Look at the graph below.
In the later half of 2019 the most competitive fixed rates were equal to their variable counterparts. Now they're actually slightly cheaper or equal to variable rates. While this is a rare occurrence, it does happen.
Fixed versus variable rates: what are the differences?
Can fixing be cheaper even after paying break costs?
Breaking a fixed rate loan to refinance to a lower rate can be expensive. But if your repayments get significantly lower after ending your fixed rate loan, you could still end up saving money in the long run.
Let's look at a quick example. Say you have a 3-year fixed rate loan with one year left on the fixed period.
You fixed your rate at 3.90% and you have $400,000 remaining on your loan. The loan term is 30 years. Because fixed rates are lower now, your lender is offering a fixed rate of 2.40% for new borrowers.
You can use this lower rate to get a rough estimate of your loan break costs. The difference in your original fixed rate versus the current offer of 3.00% can stand in for the more complicated difference in funding costs. The basic break fee calculation is:
Loan amount ($400,000) x fixed period remaining (1 year) x rate difference % (0.60%) = $2,400
Keep in mind that this is an estimate only, and every lender has their own way of calculating break costs. A number of things are factored in, including
The length of the fixed rate term remaining
The value of the loan
The lender's current fixed rate offer
The current Bank Bill Swap Rate (BBSR)
Assuming that your break cost is $2,400, as per our example above. Now, consider the potential savings if you switched to a much lower rate from another lender, such as 2.19%. You'd save money in the long-run, even when paying the $2,400 break fee, because your repayments would be lower.
| | Old loan | New loan |
| --- | --- | --- |
| Loan amount | $400,000 | $400,000 |
| Interest rate | 3.90% | 2.19% |
| Monthly repayment | $1,886 | $1,516 |
| Yearly saving | N/A | $4,440 |
| Break cost | $2,400 | $0 |
| Saving minus break cost | N/A | $2,040 |
In the first year after switching, you would save around $2,000 even after paying the break cost.
After the first 12 months, you'd save even more over the life of the loan, if the 2.19% interest rate is lower than the variable rate on offer at the time.
What is a split rate loan?
This could be the ideal solution, if you're not quite sure whether you should go for a fixed or a variable rate loan.
Many lenders allow you to split your loan into fixed and variable portions, which essentially lets you hedge your bets.
For instance, you could choose to lock in 70% of your loan to a fixed rate. The benefit of this is the lower interest rate and repayment certainty. You then attach the remaining 30% to a variable rate home loan. The benefit of this is that you can still access features like an offset account, to pay less interest based on your savings. Also, if you ever have to end your loan for any reason, the break cost will be lower as only 70% of the loan's value is fixed.
A split loan may be the best of both worlds. If you're still not quite sure which option is best for you, consider speaking to a mortgage broker for expert advice.
More guides on Finder