Interest-only home loans
Interest only loan repayments start lower because you just pay off the interest. You pay more interest in the long run, but for the right borrower it can be a good option.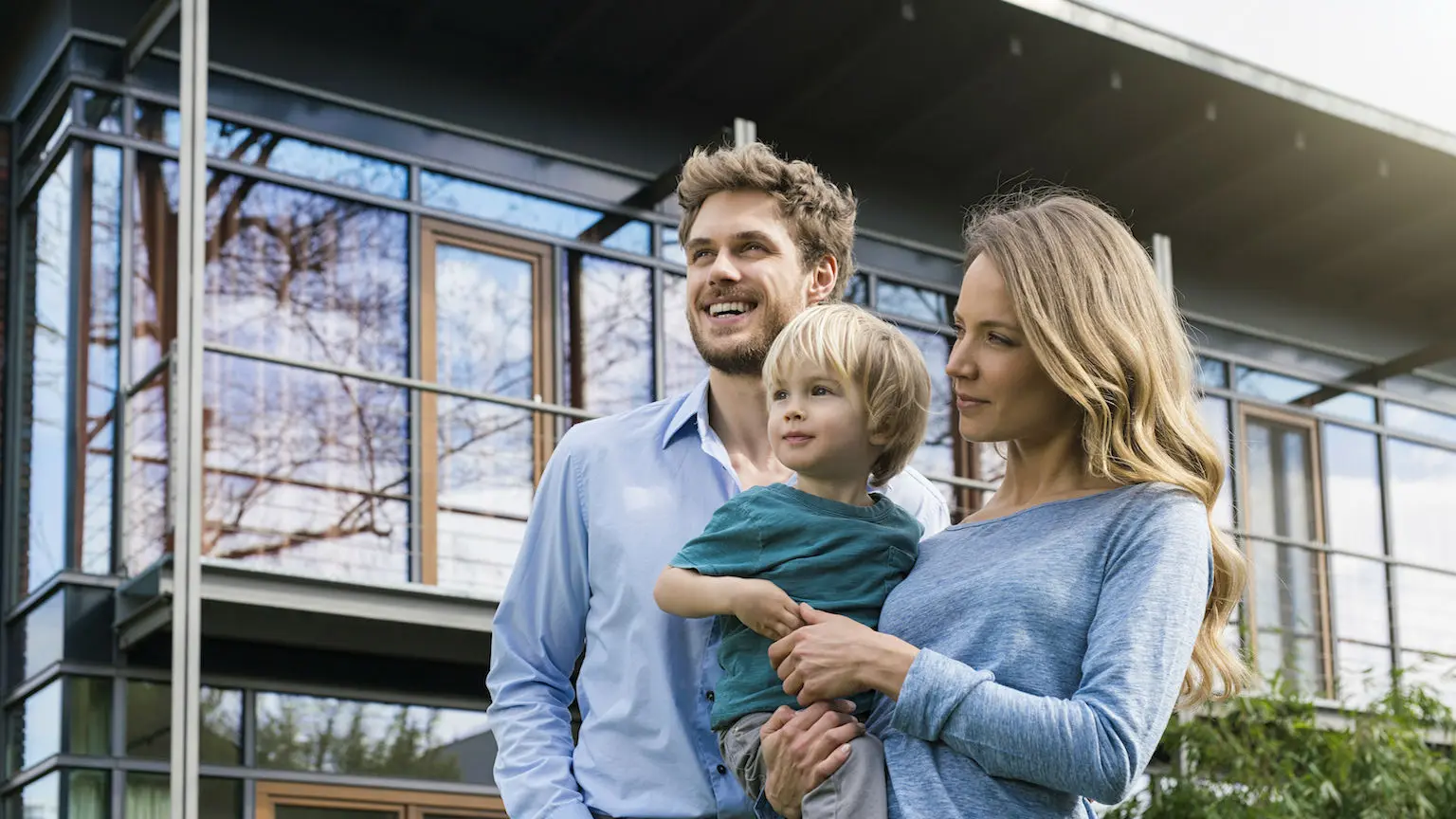 We're committed to our readers and editorial independence. We don't compare all products in the market and may receive compensation when we refer you to our partners, but this does not influence our opinions or reviews. Learn more about Finder .
Interest only home loans allow you to minimise your loan repayments early on in exchange for higher repayments later. They're a popular option for savvy investors trying to minimise their costs. But if you don't know what you're doing, this kind of loan can cost you more in the long run.
On this page you can find competitive interest only home loans, get more information about these products and find out if they're right for you.
Interest-only home loan rates October 2020
You can sort the mortgages in the table below by lowest interest rate, LVR or fees. Click "Advanced search" to see just investor loans or just owner occupier loans. The loans below have interest-only repayments. However, the repayment calculation shows principal and interest repayments. Your initial repayments will be lower.
After entering your details a mortgage broker from Aussie will call you. They will discuss your situation and help you find a suitable loan.
A comparison of home loans from multiple lenders.

Expert guidance through the entire application process.

Free suburb and property reports.
---

The Adviser's number 1 placed mortgage broker 8 years running (2013-2020)
How interest-only loans work
Most mortgages are principal and interest loans. You borrow money and repay it, plus interest. The money you borrow is called the principal.
But with an interest-only loan you just repay the interest on top, not the money you've borrowed. At first. When the loan reverts to principal and interest repayments, you have to repay both the principal and the interest together.
This means interest-only loans start with much lower repayments. But over time they cost you more because you have to pay more interest.
They can be risky because the principal is the main part of the loan. If you're not repaying the principal, you're not really owning more of your home. You're essentially borrowing money without actually paying it back (until you start paying off the principal).
Let's compare two otherwise identical loans, one with principal and interest payments, the other with interest only repayments for the first two years.
Interest only versus principal and interest repayments
Details
Principal and interest
Interest only
Loan amount
$500,000
$500,000
Loan term
30 years
30 years
Interest rate
2.70%
2.70%
Interest-only period
N/A
2 years
Monthly repayments
$2,027
$1,125 (during interest-only period)
$2,122 (after interest-only period)
Total loan cost over 30 years
$730,075
$740,126
Difference in cost
$10,051 cheaper
$10,051 more expensive
In the scenarios above opting for interest-only repayments for two years will cost you $10,051 extra in interest.
What are the risks and benefits of interest-only home loans?
Lower repayments. interest-only loans are cheaper at first. If you're struggling to make repayments this loan type can help, for a while. But in the long run they won't.
High-growth investment. Property investors in booming markets often use interest-only loans. They buy a property, make small interest-only payments and watch the property grow in value. Then they sell it for a big profit. They never need to repay the loan.
Tax savings. If you're an investor, your repayments may be tax-deductible, particularly if you use a 100% offset account. This is because interest on funds withdrawn from an offset account rather than redrawing from your home loan are tax deductible.
Read more about how investors can make use of interest-only mortgages.
But the risks of interest only loans can't be ignored:
No equity. If your property doesn't grow in value you don't much of it if you're not repaying the principal. You could end up in negative equity.
Revert. Repayments will jump up when the loan reverts to principal and interest.
Higher interest rates. These mortgages usually come with higher interest rates.
For the well-informed, well-organised borrower an interest-only loan can work well. But if you don't know what you're doing it can get messy.
Learn more about the pros and cons of interest-only loans
The interest-only trap
Imagine you bought an investment property in 2016. For three years you made interest-only repayments. You had trouble renting it out, but you were waiting for the property to grow in value.
But the market slowed and your property lost value. Then your loan reverted to principal and interest.
Now your repayments are much higher and your property is worth less. You haven't paid off any of your loan and if you sell you'll still in debt.
This is the interest-only nightmare scenario.
Is it harder to get an interest-only home loan now?
APRA's limits on interest-only lending have been lifted, but lenders are still careful when assessing interest-only borrowers.
Maximise the chances of getting your application approved by:
Saving a bigger deposit. Many banks are more willing to consider an interest-only home loan if you have a lower loan-to-value ratio (LVR). A bigger deposit, usually at least 20%, will make you a more attractive borrower. Check out our detailed guide to saving a home loan deposit.
Making a plan. Lenders will want to know why you want an interest-only home loan versus a principal and interest loan. If you can explain your justification for the loan and demonstrate your investment plans, you'll be in a much better position.
Talk to a mortgage broker. A broker's job is to help you find a loan that suits your needs and financial situation. The broker vets your application before the lender does, maximising your chances of approval. Get in touch with a broker today.
Detailed guide to home loan applications and paperwork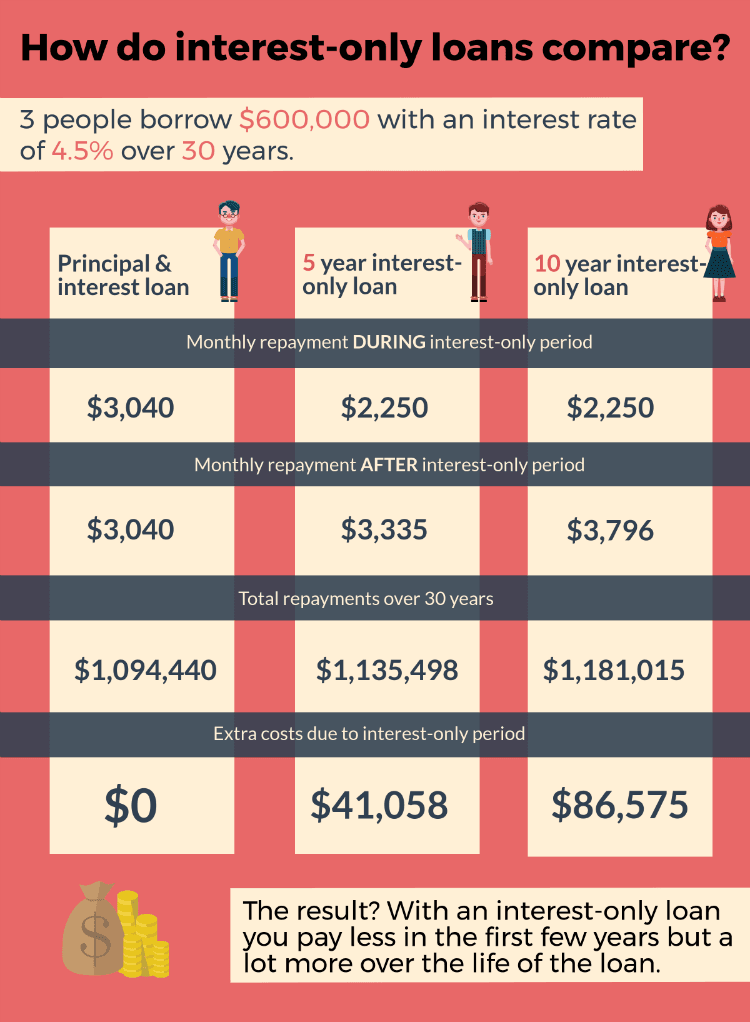 More guides on Finder