Offset accounts
Pay less interest, own your home sooner and access your money when you need to with an offset account. Our senior editor of home loans explains how it works.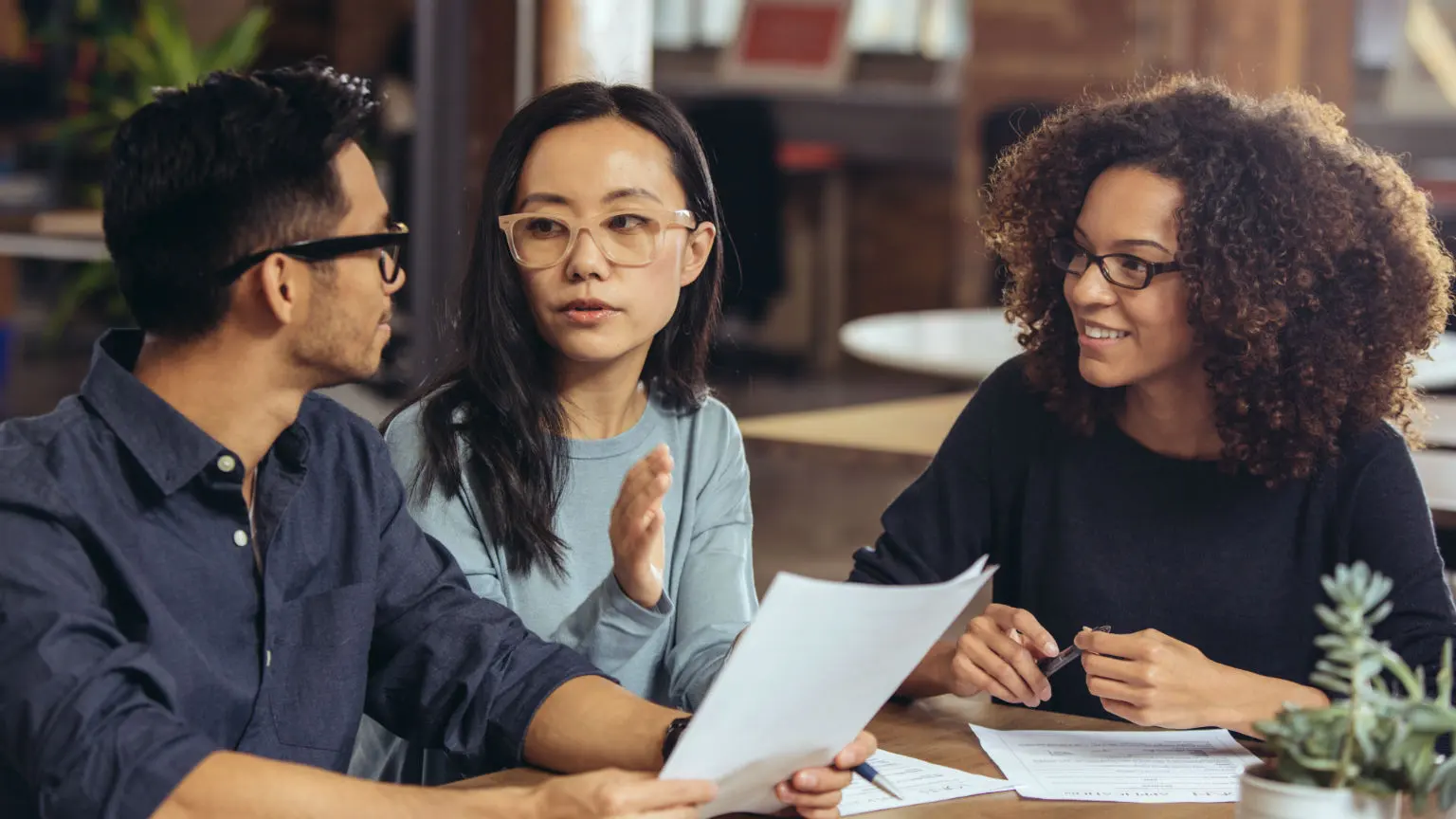 We're reader-supported and may be paid when you visit links to partner sites. We don't compare all products in the market, but we're working on it!
An offset account is a type of bank account that is linked to your home loan, which allows you to "offset" any savings you have against your mortgage interest. While you don't earn any interest on the money in your offset account, you do avoid paying mortgage interest on the total balance of your offset – which allows you to pay more into your loan principal. Read on to Learn how an offset account can save you thousands and wipe years off your mortgage, and compare mortgages that come with offset accounts in the table below.
Macquarie Bank Offset Home Loan Package - LVR ≤ 60% (Owner Occupier, P&I)
Macquarie Bank Home Loan Offer
Macquarie Bank Offset Home Loan Package - LVR ≤ 60% (Owner Occupier, P&I) is a low interest rate loan with no application fee and ongoing fee.
Interest rate

of

2.49% p.a.

Comparison rate of 2.76% p.a.
Application fee of $0
Maximum LVR: 60%
Compare home loans with offset accounts
The loans in the table below all have offset accounts (keep in mind that some may charge a small offset account fee).
What is an offset account?
An offset account is like a bank account, but instead of earning interest for you, it reduces the interest you pay on your mortgage. Every dollar you store in your offset account will reduce the amount of interest you pay while it's in your account. This means interest will be calculated on a smaller principal amount, saving you money.
You don't earn any interest on an offset account. Instead, the amount of savings you have in your offset reduces the amount of mortgage interest you pay. This is usually a much higher interest rate than you would earn in your bank account.
If your loan amount is $200,000 and you save $1 in your offset account, your lender will calculate your daily interest charges on $199,999, as long as that dollar remains in the offset account. Obviously, the more money you have in your account, the greater the benefit and the financial savings will be.
An offset account is an extremely useful feature because it lets you build up your savings account, access and spend your cash when you need it, and repay your home loan faster.
Crucially, not all mortgages come with this feature. You need to make sure you get a loan that is eligible to have an offset account attached to it in order to benefit from this feature.
How much can you save with a home loan offset?
Let's say you take out a $500,000 mortgage with an interest rate of 3.00% and a 30-year loan term. Your mortgage would ordinarily look something like this:
Regular mortgage (no offset account)
Loan amount: $500,000
Interest rate: 3.00%
Loan term: 30 years
Monthly repayment: $2,108
Total loan cost (including interest) = $758,887.26
Mortgage with an offset account
Let's say 12 months into your mortgage, you save some money and you get a tax refund. Suddenly, you have access to $20,000 in savings. Some homeowners may choose to pay this full amount into their mortgage, which could be a smart financial move that helps you own your home even sooner.
However, if you'd like to continue to have access to that money in case of emergencies or unexpected expenses, you could move the $20,000 into your home loan's offset account.
Your monthly repayment will remain the same – you're now just paying less interest and more of the principal each month. The amount of interest you have to pay overall is reduced because it's based on a loan balance that is $20,000 lower.
Loan term remaining: 29 years
Monthly repayment: $2,108
Total loan cost (including interest) = $732,442.61
Interest savings with offset = $26,444.65 less over the life of the loan
Assuming you leave your $20,000 saved in the offset and don't spend it, you'll pay around $26,000 less in interest. Also, because you're paying less interest and more principal in each repayment, you'll pay the home loan off sooner. In our example, you'll own the home outright one year and one month sooner than you would without the offset account.
How to save the most money with an offset account
How much you can save using an offset account depends on multiple factors including your loan amount, interest rate, how much money is in the offset account, when you put it there and how long it stays there.
But there are a few things you can do to maximise your savings when using an offset account:
Add money early. If you add $10,000 to your offset account at the start of a 30-year loan, it will save you more than if you added that money five years into the loan. Any amount, even $1,000, will have an impact over the long-term.
Add money often. If you can add extra savings into your offset account regularly, you'll save even more in interest. If you can, have your salary or wages paid directly into your offset account, so your money is offsetting your interest during the month (before you spend it!).
Limit withdrawals. If you need to pull money out of your offset account, you can, and it's easy to do. It's just like withdrawing money from any bank account. This will readjust the calculation on your loan repayments, so try to keep as much money in the account as you can. For example, pay bills on the last possible due date, so your money is offsetting your interest for a few more days.
Offset account calculator
Use our calculator below to estimate how much time and money an offset account could save you. Just enter your mortgage details, the amount you will put into the offset account and how far into your mortgage you currently are.
Offset savings calculation: How much could you save?
Here are some hypothetical mortgage scenarios showing how much time and money a single amount of cash in an offset account can save you. Note that all these estimates assume a 30-year mortgage, with the offset money saved two years into the mortgage.
| Loan amount | Interest rate | Offset savings | Amount of interest saved | Years saved on your 30-year loan term |
| --- | --- | --- | --- | --- |
| $350,000 | 3.25% | $34,000 | $44,710 | 2 years, 5 months |
| $450,000 | 2.59% | $50,000 | $47,378 | 2 years, 2 months |
| $600,000 | 2.90% | $40,000 | $46,405 | 1 year, 7 months |
| $800,000 | 3.00% | $50,000 | $61,141 | 1 year, 6 months |
Should I make extra mortgage repayments or put the cash into an offset?
At first glance, using an offset account seems similar to making extra repayments on your mortgage and just using your loan's redraw facility to pull money out as needed. In both situations, you get a reduction in interest charges, you pay off your loan faster, and you still have access to your money – in theory.
But an offset account actually offers you more flexibility and control. The key difference is that money in an offset account belongs to you. Extra repayments belong to your lender. Redraw facilities can come with restrictions or fees, and your lender can change the rules at their own discretion and make it harder for you to access the money.
Money in an offset account may also gives you greater tax deductions if you convert your home into an investment property.
Learn more about redraw vs offset
How an offset account works when... selling your old home and buying a new one
It's hard to time the sale of your old home so that it lines up with the purchase of a new one. And until your home sells, you may not have a deposit to cover the new purchase. Many buyers in this situation take out a bridging loan.
But if you have an offset account and you've been making regular payments, you may have access to enough savings to withdraw and use as a deposit on your next property.
How an offset account works when... turning your home into an investment
Let's say you decide to convert your current home into an investment property while you buy a new home.
If you have paid off most of your mortgage, that means you won't have many interest expenses to claim at tax time. You could then end up paying extra tax, as the rental income you receive for your investment property will be added to your own taxable income.
But if you put your savings into an offset account instead of making extra repayments towards your loan, you can withdraw those savings at any time. This means you'll be paying maximum interest again, all of which is tax deductible on an investment loan. You can then use your savings to help you purchase your new owner occupier home.
What if my offset savings are equal to my loan amount?
If you save enough money, over many years, your offset savings could eventually equal the amount that you owe on your home loan. This is obviously a great position to be in! But you have to decide what to do next.
You've essentially paid your mortgage off and if you want to end the home loan, you can move the offset savings over to the loan and then discharge the mortgage. Now you're debt-free.
However, all of your offset savings have now been spent. If this is the bulk of your savings, you will suddenly be very low on cash, which leaves you financially vulnerable if an emergency or unexpected expense arises.
You could decide to repay most of the loan, leaving some savings accessible while you repay the final loan amount. Or you could keep going with all of your savings off-setting your loan. This means that every mortgage repayment you make will just be paying down the loan's principal, and you won't be paying any interest at all.
If you're not sure what the best option is for you, consider speaking to an experienced mortgage broker.
Are there any disadvantages to using an offset account?
There aren't really any big downsides to using an offset account, but there are some considerations that you should be aware of.
No interest earned. Unlike a savings account, money in an offset account won't generate interest for you. Saving interest from a mortgage will generally net you a greater gain than a savings account rate, although with mortgage interest rates currently so low, it might be worth investigating the most competitive savings account offers to see which saves you more money.
Some offsets aren't really offsets. Some lenders may simply label your extra repayments as an offset, when it's actually a redraw facility. This means you have less access to the money. Check that your lender is an authorised deposit-taking institution (ADI) and that your lender is part of APRA's Financial Claims Scheme.
Partial offsets. Some offset accounts don't offset the amount deposited by 100%. These are called partial offsets and they are much less beneficial for the borrower.
Offset money only reduces your loan while it's saved. If you save $20,000 in an offset account for four years and then spend it to buy a car, your loan amount will re-adjust and you will pay the higher rate of interest again. Every day that money sits in your offset, it will produce some benefit to you.
Your interest rate could be higher with an offset account. Some lenders offer their lowest mortgage rates on "basic" home loan products that don't have an offset account. When they offer a mortgage with an offset account, they may charge a higher interest rate. This is why it's important to shop around for a loan that has both a competitive interest rate and an offset account.
More articles and guides on offset accounts
More guides on Finder