Best Home Loan Rates
Looking for the best home loan for you? Find competitive loans with low rates, low fees, 100% offset accounts and more.

Already know what you're looking for?
The best home loan differs for each borrower, but it should always combine a competitive interest rate, a loan type that matches your needs, features you will actually use and hopefully, low fees.
You can find a range of competitive mortgages in the table below.
St. George Home Loan Offer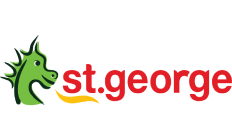 St.George Basic Home Loan - LVR 60% to 80% (Owner Occupier, P&I)
St. George Home Loan Offer
The St.George Basic Home Loan - LVR 60% to 80% (Owner Occupier, P&I) is a low variable rate loan. Refinancers borrowing $250,000 or more can get a $2,000 cashback for their first application (Other terms, conditions and exclusions apply).
Interest rate

of

2.64% p.a.

Comparison rate of 2.66% p.a.
Application fee of $500 (waived for loans above $150,000)
Maximum LVR: 80%
Minimum borrowing: $30,000
Start your search for the best home loan rates
eChoice is an award-winning broker with over 18 years of experience, and has helped more than 50,000 Australians to find the right home loan.
Completely free, expert home loan advice.

Offers a suite of digital tools to make you a smarter borrower.

Calculate your borrowing power with a free personalised home loan report.
---

Technology Platform of the Year 2016
Australian Broking Awards

Finder's top home loan picks July 2020
Every month we look at the loans in our database and select our top home loans for refinancers, investors and first home buyers.
To qualify, these products must feature in our monthly low rate roundup. While our picks are all products from lenders with whom Finder has a commercial relationship, they all have competitively low interest rates, plus loan-to-value ratios and minimum and maximum loan amounts that make them relevant choices for many borrowers. You may find products with lower interest rates elsewhere on the market, but we're confident our picks are quality options.
You can learn more about our selection methodology below.
Finder's home loan pick for refinancers: HSBC Fixed Rate Home Loan - 2 Year Fixed Rate
Loan: HSBC Fixed Rate Home Loan - 2 Year Fixed Rate LVR 80% or below (Owner Occupier, P&I)
Interest rate: 2.09% p.a.
Comparison rate: 2.98% p.a.
Minimum deposit: 20%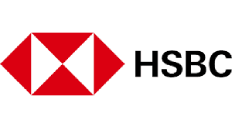 If you're looking to switch to a competitive fixed rate home loan with minimal fees then look at HSBC's Fixed Rate home loan. It's one of the market's lowest rates.
Finder's home loan pick for first home buyers: Well Home Loans Balanced Fixed Home Loan
Loan: Well Home Loans Balanced Fixed Home Loan - 2 Year (Owner occupier, P&I)
Interest rate: 2.22% p.a.
Comparison rate: 2.46% p.a.
Minimum deposit: 10% (with LMI)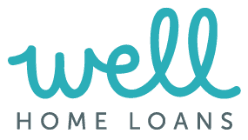 While the interest rate is a touch higher than the absolute lowest offers around, Well Home Loans' Balanced Fixed is available with a 10% deposit. This makes it an option for first time buyers who don't have 20% deposits saved.
Finder's home loan pick for investors: UBank UHomeLoan - 3 Year Fixed Rate (Investor, P&I)
Loan: UHomeLoan - 3 Year Fixed Rate (Investor, P&I)
Interest rate: 2.29% p.a.
Comparison rate: 2.74% p.a.
Minimum deposit: 20%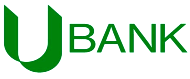 UBank's fixed investment loan offers investors a very competitive rate you can lock in for three years. It has principal-and-interest repayments (although you can choose interest-only repayments with a higher rate) and you'll need a 20% deposit.
How did we choose our best home loans picks?
All the products in our top picks must meet the following criteria:
Mortgages have a minimum loan amount of $200,000 or lower and a maximum loan amount of at least $500,000 (meaning that the average borrower will be eligible for the loan).
Our first home buyer picks must be principal and interest loans with loan-to-value ratios above 80%, making them useful products for borrowers with low deposits.
Our refinance home loan picks must be principal and interest rates but can have loan-to-value ratios below 80% (because refinancers already have a deposit in the form of equity).
Our investor picks must be available for property investors.
We examine both fixed and variable interest rate products for all picks. Because while everyone wants a lower interest rate, deciding between fixed and variable depends on the individual borrower.
Your individual circumstances and financial needs may differ from other borrowers, so always research widely and choose a product that suits your circumstances.
How do I get the best deal on a home loan?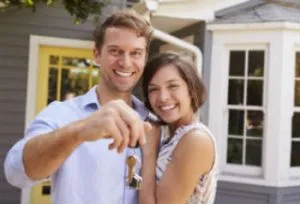 There are three things every borrower needs to look at when hunting for the perfect home loan: rates, fees and features.
The lower the rate, the better
The best home loan will always have a low interest rate. The interest rate determines your borrowing costs, and the lower the rate, the less interest you pay each month. Anyone looking for the best home loan deal needs to start with the rate.
Here's how it works. Let's say your loan amount is $500,000. You choose a variable rate with a 30-year loan term and principal-and-interest repayments (this means you repay the loam amount plus interest at the same time). Here's what your monthly repayments look like with differing interest rates:
| Interest rate | Monthly repayment |
| --- | --- |
| 4.00% | $2,387 |
| 3.75% | $2,315 |
| 3.50% | $2,245 |
| 3.25% | $2,176 |
| 3.00% | $2,108 |
| 2.75% | $2,041 |
But there's more to a good home loan than the interest rate.
Avoid big fees
A home loan that hits you with multiple fees is probably going to cost you more than you realise over time. There are one-off, upfront fees such as application or settlement fees. Some home loans charge an ongoing monthly or annual fee.
Most of the time these fees seem small in comparison to your repayments, but they do add up. And because many home loans have minimal fees, it's better to avoid fees if you can.
Check a loan's comparison rate to get a better idea of the added cost of fees.
The right loan type for your strategy
It's important to get the right kind of home loan. If you're a property investor then you need an investment loan. You won't be able to apply for an owner-occupier loan.
You also need to look at your repayment type. Most borrowers go for principal-and-interest loans, where you borrow money and repay it, plus interest. This is the safest way for most borrowers.
But you can also consider an interest-only loan. With this repayment type, you only pay the interest charges at first. But you'l need to repay the full amount later. It costs you less in the short term and more in the long run. It's a popular option for investors, but some home buyers choose it to.
Mortgage features you need
Home loans with added features can offer you more flexibility in how you manage your loan and make repayments:
The best home loans for different types of borrowers
Once you've understood the basics you need to look more closely at your own specific needs. To find the best home loan for you, consider these questions:
Finding the best mortgages for different borrowers
Here are several scenarios featuring different borrowers. They're all looking for the best loan, but they all need something a little different.
The cash-strapped first home buyers
Sarah and Ted are in their late 20s and currently renting. They've saved up $100,000 but because they live in Sydney this isn't a very big deposit.
The best home loan for this young couple:
Has a low interest rate. They cannot afford massive repayments.
Is a low deposit loan. They probably haven't saved a 20% deposit so they'll need a loan with a maximum insured LVR of 90 or 95%.
Has a guarantor option. Alternatively, Sarah's parents may be willing to guarantee a portion of their deposit. So a loan that allows for guarantors is a great option.
With these criteria, Sarah and Ted find a low rate loan with a high LVR. They ask their lender if it accepts guarantors, which it does. Sarah's parents guarantee 15%, so they only need a 5% deposit and they can avoid paying lenders mortgage insurance. The loan they choose does come with a hefty application fee, but they decide it's worth paying because everything else about the loan is perfect for them.
The cautious investor
Margaret is currently paying off her home. She wants to buy a unit as an investment. She has $400,000 in equity and will use a line of credit loan to cover her deposit. But she'll need a loan to buy the unit. She is less concerned with fast capital growth and more concerned with long-term income from rent.
The best loan for Margaret:
Is an investment loan. She cannot purchase an investment property with an owner-occupier loan.
Has a competitive interest rate. Investment loans have higher interest rates, so she needs to shop around for the best deal.
Has limited features. As Margaret doesn't have much left in savings she isn't able to put money into an offset account. So she doesn't need a full-featured loan.
Margaret talks to a mortgage broker who helps her organise the line of credit loan and an investment loan.
The ripped-off refinancer
David is paying off a $1 million mortgage. He hadn't looked at his interest rate in a while and was shocked to learn that the rate has jumped well above 4.00%. His current loan is a basic, no-frills variable loan without many extra features.
David wants to refinance to a loan that:
Has a much lower interest rate. This could save David thousands of dollars a year.
Has low fees. David's current mortgage has a hefty discharge fee. He wants to switch to a mortgage that doesn't slug him with more costs.
Has an offset account. David has managed to put away a bit of extra money while making repayments. He wants to put this cash into an offset to lower his interest repayments.
David finds a low-fee variable rate home loan that has a 100% offset account. While his previous rate was around 4.00% his new rate is less than 3.00%. He's now paying less interest each month. Crucially, however, David refinances to a reduced 20 year loan term (his previous loan was a 30 year loan and he was 10 years into it). This makes his repayments a little higher but ensures he will stay on track to be debt-free faster. This works out to be cheaper in the long run.
The above scenarios are generalised examples only.
Need more help? Talk to a broker
Finding the right home loan can take a lot of time and energy. Mortgage brokers are professionals who compare home loans from a wide panel of lenders. They can find you a product that matches your financial needs and property strategy and also help you with your application.
Talk to a qualified mortgage broker today.