Unlimited mobile data plans
Telstra and Vodafone have the nearest thing to unlimited mobile data. Plans start from $35/month.
We're reader-supported and may be paid when you visit links to partner sites. We don't compare all products in the market, but we're working on it!
You can use as much data as you like on Telstra and Vodafone's mobile plans, but they'll cap your download speeds after you reach your full speed data limit. Optus has full-speed unlimited data available for 24 hour bursts as a plan add-on.
Find out how these plans work and if they're worth it.
Compare unlimited mobile data plans
Currently, only Telstra and Vodafone offer unlimited mobile data included on their plans.
Unlimited data SIM only plans
Both Telstra and Vodafone's SIM only plans have "unlimited" data, plus a certain amount of "full speed" data. The catch is that once you exceed that "full speed" data limit, you'll have your connection throttled.
With Telstra, it's reduced to 1.5Mbps on every plan. With Vodafone, the speed cap ranges from 2Mbps to 25Mbps depending on which plan you've bought.
So for example, if you use 60GB in a month on a 40GB Telstra unlimited data plan, you'll get the first 40GB at your full download speed, while the next 20GB will be reduced to a maximum of 1.5Mbps.
What do 1.5Mbps speeds look like?
A regular 4G connection in Australia has an average speed of around 38Mbps and a maximum speed of 150Mbps. Since 1.5Mbps is about 4% of that average speed, you'll certainly notice a difference in browsing and streaming.
Netflix, for example, lists 1.5Mbps as the absolute minimum speed for watching anything at all, though it's unlikely to be particularly crisp. You need a stable 3Mbps to watch a video in decent SD quality.
Which network is best for unlimited data?
If you're looking for an unlimited mobile data plan, you'll most likely be choosing between Telstra and Vodafone. Each offers slightly different benefits, so the best choice will depend on what you're looking for. Here's how their unlimited plans compare:
| | Vodafone | Telstra |
| --- | --- | --- |
| Monthly plan prices | $40-$120 | $55-$115 |
| Full speed data | 10GB-150GB | 40GB-180GB |
| Lock-in contracts | | |
| Phone available with the plans | | |
| Data-free media streaming | | |
| International inclusions | | |
| Rewards program | | |
For a more in-depth look at the extra inclusions from Telstra and Vodafone, check out our comparative lists below:
Telstra's extra features
5G access. On Medium or larger plans, for customers with an eligible device in serviced areas.
Telstra Air WiFi. You gain access to over 1 million free Wi-Fi hotspots across Australia on any Telstra plan.
Free sports streaming. No data use when you stream certain sports like AFL, NRL and others.
Free music streaming. No data use when listening to Apple Music, but you need your own subscription.
Vodafone's extra features
Discounts on bundled plans. Putting your plans together on the same account can make you eligible for discounts.
International minutes. All but the cheapest plan offer minutes for calling or texting various countries around the world.
Network satisfaction guarantee. Drop your plan with no penalty if you aren't happy with Vodafone in the first 30 days of service.
$5 roaming. You can get some international roaming packs for $5 a month.
Both Vodafone and Telstra offer unlimited plans with handsets, so you can pick up a new phone with one if you need it.
While neither provider is outright better, Vodafone's more expensive plans offer unlimited data at a much higher potential speed than the 1.5Mbps from Telstra. However, Telstra has more bonus features for customers who will use them, and Vodafone's extra unlimited speed only applies once you've run through your full speed data.
The table below shows unlimited data plans with a phone from Telstra and Vodafone. The iPhone 11 64GB is selected by default, but you can hit "filter results" to add any other handset you might be after with the +add more button, such as the Samsung Galaxy S20.
What about Optus unlimited mobile data?
The unlimited mobile data options with Optus don't work the same way as with Telstra and Vodafone. With Telstra and Vodafone, there are specific plans to sign up to if you're after unlimited data, but Optus's options are available on nearly all its mobile plans.
Optus's "Unlimited Data Day" add-on is available for postpaid customers on Optus Choice, Optus One, Optus Family and Optus Kids plans, plus Prepaid Epic Data customers paying $30 or more for recharges. You pay $5 and get 24 hours of unlimited, full speed data, before returning to your regular plan inclusions.
It can be added through the My Optus app. There's no limit as to how many unlimited add-ons you purchase, so you could buy one every day if you wanted to – just be careful because the prices will stack up!

Circles.Life 100GB for $38 SIM-Only Plan
Pay $38 for 100GB of data per month with Circles.Life.
Do you actually need unlimited data?
The prospect of unlimited data may be tempting, but consider how much data you actually use – it's probably less than you think. You can check your usage via your phone, your last monthly phone bill, or you can make an estimate with our data usage calculator.
While unlimited mobile data sounds like a great idea, think about whether you actually need it while you're out and about on your phone. Here are a couple of things to consider: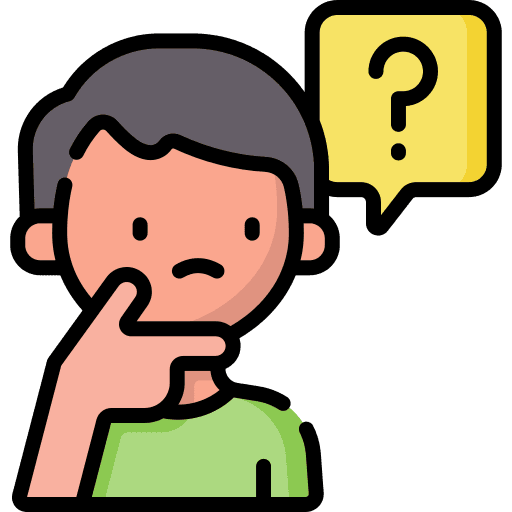 What do you actually use your mobile data for?
Most things you do on your phone only use a small amount of data – the only activities that really chew through it are high quality video streaming and big file downloads.
If you're not regularly streaming videos on your phone, you could probably get away with a data-capped mobile plan.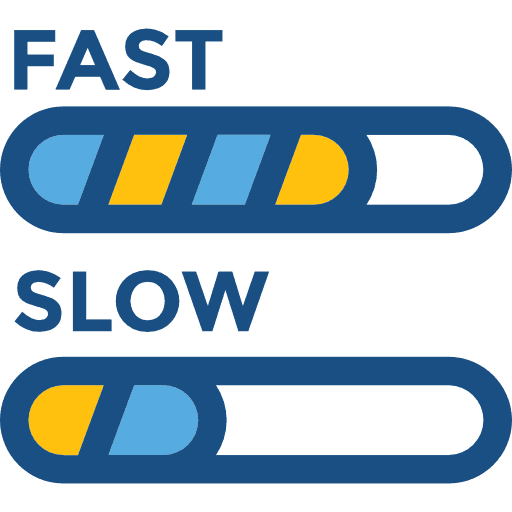 Unlimited data isn't necessarily at full speed
Even if video streaming on mobile data is a hobby of yours, unlimited data won't really help if it's not downloading at full speed.
If you choose one of Telstra or Vodafone's plans, you'll be subject to your speeds getting slowed down. 1.5Mbps with Telstra won't be enough to stream video as anything more than a blurry, pixelated mess.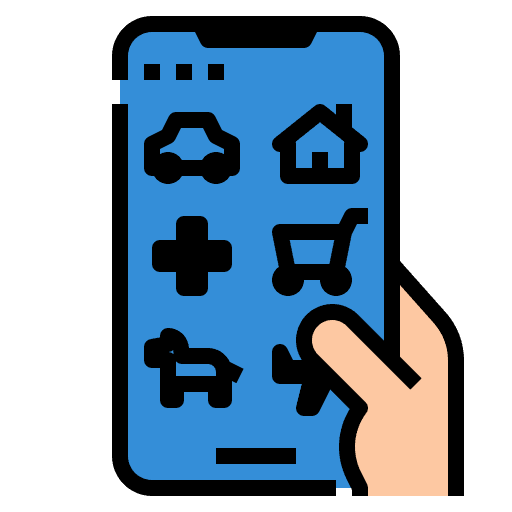 How much data do you really need?
Even for huge data guzzlers, there are cheaper big data plans on offer.
The cheapest "unlimited data" plan is Vodafone's $40 option, offering 10GB full speed data. If you're using around 20-30GB in a month, you can grab a plan that offers that at full speed for around $20 to $30, instead.
Whether you need unlimited mobile data or not obviously depends on what you're planning to use it for. If you use your mobile data at home instead of using a fixed-line Internet connection, these unlimited mobile data plans could be a great way to avoid accidentally going over your data limit.
But if price is a factor for you, you could be better off getting a data-capped plan that suits your usage habits at a lower monthly cost.
Take a look at these big data mobile plans
If you're looking for a mobile plan with decent data but not unlimited, we've put a few below that offer 40GB and above.
Otherwise, your best bet is to look for plans with unlimited streaming options on services like Apple Music, Spotify, or bonus data offers for video streaming on platforms like Apple TV or Netflix. These will preserve your data when you're streaming certain types of media. Most of the time you'll need an existing subscription to the service to take advantage of the offer.
FAQ about unlimited mobile data
Is unlimited data really unlimited?
Yes, technically, since you can keep using your mobile data even after the specified data limits on eligible plans. These data allowances are instead a guideline on how much data you will receive at full speeds. Anything used past your "full speed" data will be limited to a slower speed.
Does Telstra have unlimited data?
Yes,
Telstra's 4 regular SIM only plans
come with unlimited data, which are marketed as "endless data" mobile plans. However, they also have a "full speed" data allowance. Once you've gone past that limit, your connection will be slowed to 1.5Mbps, though you won't be charged for excess. Telstra's plans start from $55 per month.
Do I need Wi-Fi if I have unlimited data?
The answer is probably yes. In most cases, the speed you'll receive after going over your data limit will be slower than your normal speed so you won't be able to do as much as you want, as quickly as you want. In comparison, the
slowest fixed-line NBN connection
has an average speed of 10Mbps, more than 6 times Telstra's 1.5Mbps speeds.
If you're looking to buy a mobile phone plan with full speed unlimited data, your best option would be Optus's data add-on, but it's not exactly the most cost-effective solution.
Instead, consider whether you need to make calls and texts on the unlimited mobile data plan you're looking to get. If you're just looking for a large chunk of full speed data, you could save a lot of money by investing in a
mobile broadband
or
home wireless plan
, instead. Both these options still use mobile networks to connect you to the Internet (just like your mobile plan).
Just keep in mind that currently only home wireless broadband plans come with unlimited data, but they're not exactly the most portable solution.
More guides on Finder
Latest mobile plan deals on Finder