Kogan mobile plans
Earn Qantas frequent flyer points with every dollar you spend on Kogan mobile.

We're reader-supported and may be paid when you visit links to partner sites. We don't compare all products in the market, but we're working on it!
Kogan has been selling homewares, tech and more for a long time and branched out into the mobile market a while ago. You can pick up a regular monthly prepaid plan or opt for a long expiry option with monthly data chunks.
If you're looking for high data value and don't mind settling in for the long run, you can get excellent value out of these long expiry options.
Highlights:
Some of the highest value long-expiry plans around
App available for managing your use
Earn Qantas frequent flyer points
---
Compare Kogan prepaid plans here
Kogan has a good range of plans, all of which include unlimited standard national texts and calls. When you commit to 90 or 365 days with Kogan, you'll be able to get the same amount of monthly data for less.
What do Kogan Mobile plans include?
Kogan has 4 monthly plans that range from 3GB to 40GB, suiting a variety of users. Its long expiry plans cost less per GB of data, but split the data up into chunks that can only be accessed each month.
If you want a regular long expiry plan where you can access your yearly data anytime you want, consider Kogan's Flex plans instead.
Kogan Mobile's 30-day prepaid plans explained
Kogan Mobile's lowest cost plans are its 30-day prepaid plans, which offer unlimited standard national calls and texts plus a monthly data allowance. You pay for these plans at the start of each month, and if you run out of data you'll have to recharge or buy a data pack for more.
Small: Unlimited calls and texts, 3GB of data. $16.90/month.
Medium: Unlimited calls and texts, 13GB of data. $29.90/month.
Large: Unlimited calls and texts, 20GB of data. $36.90/month.
Extra Large: Unlimited calls and texts, 40GB of data. $49.90/month.
Full 30-day expiry periods will save you extra recharges over the year, compared to 28-day periods from other providers. That is, you'll only need to pay for 12 months worth during a year, rather than 13 months worth (like you would with a 28-day mobile plan).
Kogan Mobile's long expiry prepaid plans
Kogan Mobile's long expiry plans help you control your data spend by splitting your total allowance into monthly chunks. Each month, you'll have the next bit of data added on top of whatever you still have left, until the end of the expiry period.
90 days
Small: $46.90 upfront ($15.64/month). Provides 9GB (3GB/month) plus unlimited calls and texts.
Medium: $79.90 upfront ($26.64/month). Provides 39GB (13GB/month) plus unlimited calls and texts.
Large: $99.90 upfront ($33.30/month). Provides 60GB (20GB/month) plus unlimited calls and texts.
Extra Large: $139.90 upfront ($46.64/month). Provides 120GB (40GB/month) plus unlimited calls and texts.
365 days
Medium: $205.60 upfront ($16.90/month). Provides 158GB (13GB/month) plus unlimited calls and texts.
Large: $273.70 upfront ($22.50/month). Provides 243GB (20GB/month) plus unlimited calls and texts.
Extra Large: $334.40 upfront ($27.49/month). Provides 486GB (40GB/month) plus unlimited calls and texts.
In the table below, we've compared Kogan's Medium 30-day plan against its long expiry equivalents to calculate your potential savings over a year.
| Plan | Expiry period | GB available over a year | How does it compare? |
| --- | --- | --- | --- |
| 13GB for $29.90 | 30 days | 156GB/12 months | Over 365 days, you'll be spending $359 for 156GB. You get 13GB each month. |
| 39GB for $79.90 | 90 days | 156GB/12 months | Over a year, you'll be spending $320 – saving $29 a year compared to the 13GB plan. You get 13GB per month still, but unused data lasts until the end of the expiry period. |
| 158GB for $205.60 | 365 days | 158GB/12 months | This costs $206 for a year, which saves a huge $153 per year compared to the 13GB plan. Once again, you'll get 13GB per month, but unused data will roll over to the next. |
From the breakdown in the table above, you can see that you'd save more money per year if you sign up to one of Kogan's long expiry plans.
If the monthly data limits on its long expiry plans are causing doubt in your mind, Kogan Mobile also has 365-day Flex plans. These cost very slightly more than the regular versions, but you can access all your data anytime you want.
Kogan Mobile review: Is Kogan Mobile good?
Kogan is primarily an online retailer selling everything from fridges to home energy plans at competitive prices. Its approach to mobile phone plans is no different: its focuses on offering simple plans at lower prices with no confusing extras or conditions.
We'll look at how they compare in this section, but here are the main things you need to know about Kogan Mobile's offerings:

All prepaid plans
Kogan Mobile only sells prepaid phone plans, which means you can never go over your data limit. If you use up your monthly allowance, you won't be able to access more data until you recharge or purchase a temporary data pack. You won't be able to get a phone on a plan with Kogan (though it does sell refurbished handsets separately).

No contract plans
You can cancel your Kogan plan anytime with no consequences, allowing you to take a vacation or simply change your mind whenever you want. If you bought a long expiry plan, you probably should stick with it, since the data will vanish otherwise.

Kogan mobile app
Kogan Mobile provides a free app for Apple or Android devices. It's a handy tool that lets you track your data usage, recharge and update account details with ease.
Here are some other features of Kogan's prepaid plans:
Qantas Points. You'll receive 1 Qantas frequent flyer point for each $2 that you spend with Kogan Mobile.
Refurbished handsets. You can purchase a range of refurbished handsets at a discount compared to a new version. You'll get 1 year of warranty from the manufacturer by default, but will not be able to refund or exchange the handset if you make a mistake.
International extras. You can get international call minutes that last for 30 days. Get 250 minutes to 10 countries for $5, 15 countries for $10 or 20 countries for $15. You can also pick up a roaming pack, offering 1GB data, 100 texts and 30 minutes of call time for $15. This lasts 24 hours.
Extra data. If you run through your prepaid data, you can purchase a data top-up. Get 3GB for $5 that lasts 2 days, or 3GB for $10 that lasts 7 days.
Below is a quick summary of extra features that mobile providers offer beyond calls and data. This is what Kogan provides:
| Feature | Does Kogan mobile have it? |
| --- | --- |
| Automatic prepaid recharge | |
| Auto data top-ups | |
| Entertainment extras | |
| Data-free media streaming | |
| Roll-over data | |
| Data sharing | |
| International calls/texts | |
| International roaming | |
| Rewards program | |
| Student/pensioner discounts | |
Is Kogan Mobile worth signing up to? We ask our utilities expert and writer, Sam Baran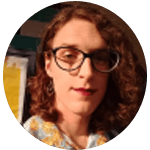 It depends. If you're after regular monthly prepaid, there are better deals out there than Kogan's 30-day plans. Have a look at other providers like ALDI Mobile and Vodafone that both offer competitive prices on their prepaid plans.
Kogan's value gets better if you purchase a long expiry plan, though. For example, the Kogan Extra Large 365-day plan works out to be $5-$10 cheaper per month compared to similar plans from competitors like amaysim or Boost. The downside, of course, is you're effectively locking into 12 months with Kogan. If you're happy to stay with it, Kogan's long expiry plans are definitely worth a look.
How does Kogan compare?
In the next section, we'll look at how Kogan mobile plans compare to some other providers in the market and whether it offers competitive prices.
Monthly plan comparison
We've set Kogan's Large monthly data plan against similar ones from Telstra (the largest provider) and Vodafone (which owns the network that Kogan operates on) to see how it stacks up.
| | Kogan | Telstra | Vodafone |
| --- | --- | --- | --- |
| Plan name | Kogan Mobile Large | Telstra Pre-paid Complete | Vodafone Combo Plus Starter Pack |
| Plan cost | $36.90 | $30 | $30 |
| Data allowance | 20GB | 8GB (25GB on the first 3 recharges) | 10GB (25GB if you opt in for automatic recharges) |
| Expiry period | 30 days | 28 days | 28 days |
| Included extras | Earn Qantas frequent flyer points | Loads including data-free Apple Music and sport streaming, access to Telstra Air, 200GB data banking and more | Seasonal offers such as international calls included |
Kogan's full month expiry period will save you one recharge on average over the course of the year. On top of that, Kogan's monthly data doesn't drop after a few months, and has no conditions attached to it, unlike Telstra and Vodafone.
Still, Vodafone's prepaid plan is clearly a better option price-wise if you don't mind signing up for auto recharges and you're not interested in collecting frequent flyer points. Alternatively, if you have a rewards credit card, you could just pay for your recharges using that if you sign up to Telstra or Vodafone.
Long expiry plan comparison
| | Kogan | Boost Mobile | Vodafone |
| --- | --- | --- | --- |
| Plan name | Kogan Mobile Large | $300 Prepaid Recharge | 1-year plan |
| Plan cost | $273.70 | $300 | $200 |
| Data allowance | 243GB | 240GB | 120GB (150GB on first recharge) |
| Expiry period | 365 days | 365 days | 365 days |
| Included extras | Earn Qantas frequent flyer points | International calls/texts to 30 countries plus data-free Apple Music streaming | None |
Kogan is better value than either amaysim or Boost Mobile when it comes to long expiry plans, although Boost does have a couple of attractive extras. While its monthly plans are nothing special, Kogan has quite a lot of value in the long expiry market if you're prepared to commit for the long haul.
How can I use the Kogan Mobile app?
The Kogan Mobile app can be downloaded from Google Play on an Android or the App Store on Apple phones. It's pretty basic, allowing you to:
Track your data usage
Change and update billing and account details
Manually recharge your service or manage auto-recharge settings
Usage history for calls made and texts sent
Still, some simple plan management features can help you figure out whether you're on the right plan or whether switching to one with a lower data allowance might end up being better.
Kogan Mobile recharge
Kogan Mobile provides three methods for recharging:
Online. Visit Kogan's recharge page on your desktop or mobile browser and enter your number. Follow the instructions listed.
By phone. If you want to, you can send an SMS to 12612 to recharge over your handset.
Auto recharge. In the Payment Methods tab of your Kogan Mobile account, you can set up auto recharge. Remember that this payment won't stop until you cancel it, no matter whether you're using the service or not.
Kogan Mobile accepts the following payment types for all recharges:
Credit and debit cards, including Visa, Mastercard and American Express
Kogan Mobile frequently asked questions
Who owns Kogan Mobile?
Kogan Mobile is owned by Kogan Mobile Operations Pty Ltd. Initially, it operated on the Telstra network, but it was relaunched in Australia on Vodafone in October 2015. Kogan Mobile belongs to the Kogan.com family of retail and business services, including
Kogan Life
,
Kogan Insurance
and many more.
What network does Kogan Mobile use?
Kogan uses the Vodafone 4G network, which reaches around 22 million Australians.
---
Icons made by Smashicons, Eucalyp & Prosymbols from www.flaticon.com
More guides on Finder
Latest mobile plan deals on Finder