amaysim mobile plans
Save on your mobile bill with no excess charges and no contracts with amaysim prepaid.
amaysim launched in 2010 and has grown to be the largest MVNO in Australia, narrowing down its mobile plans to purely prepaid options with no lock-in contracts. On an amaysim prepaid plan, you'll never be charged for excess data usage and you'll be able to make calls and send texts on the Optus 4G network.
Highlights
No lock-in contracts so you can switch at any time
International inclusions are common on its plans
PAYG options available for people who don't use their phones a lot
Prepaid SIM-only plan
Prepaid SIM-only plan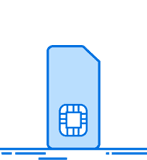 Unlimited standard national calls + texts
Runs on the Optus mobile network
Compare amaysim prepaid plans
amaysim has a solid selection of prepaid plans, regardless of whether you're hungry for data or want to keep it cheap. On top of its regular plans, it has two long expiry options, plus a PAYG plan for customers who don't need data so much as a few calls and texts.
What are amaysim plans like?
amaysim's regular unlimited talk and text plans range from $10 to $50 per month, offering up to 60GB of data every 28 days. You can save on the cost per GB if you pick up one of its long expiry plans, which last for 6 or 12 months.
Beyond that, most amaysim plans come with international call inclusions for up to 28 countries. For a further breakdown of its plans, flick through the tabs below - we even investigate how much money you could potentially save by signing up to one of amaysim's long expiry plans.
amaysim has 5 basic prepaid plans ranging from 1GB for $10 up to 60GB for $50. Expiry periods last for 28 days.
1GB at $10/28 days. Unlimited standard calls and texts.
5GB at $20/28 days. Unlimited standard calls and texts.
30GB at $30/28 days. Unlimited standard calls and texts. Unlimited international calls and text for 28 selected countries.
45GB at $40/28 days. Unlimited standard calls and texts. Unlimited international calls and text for 28 selected countries.
60GB at $50/28 days. Unlimited standard calls and texts. Unlimited international calls and text for 28 selected countries.
On an amaysim long expiry plan, you get all your data for the 6-month or 1-year period upfront, so you have to be careful not to use it all at once. Here's how the long expiry plans compare to its $20 monthly unlimited prepaid plan.
| Plan | Expiry period | GB available over a year | How does it compare? |
| --- | --- | --- | --- |
| 5GB for $20 | 28 days | 65GB/365 days | Over 365 days, you'll be spending $260 and get 65GB. You only get to use 5GB each month, though. |
| 125GB for $120 | 6 months | 250GB/12 months | Over 12 months, you'll be spending $240 – saving $20/year compared to the 5GB plan. You also get nearly 4 times more data than you would with the 5GB plan over a year. |
| 120GB for $200 | 12 months | 120GB/12 months | Over 12 months, you'll be spending $200 – saving $60/year compared to the 5GB plan. You get nearly double the amount of data than you would with the 5GB plan over a year. |
The amaysim pay as you go plan is as simple as it sounds – you pay for your usage as your plan goes along. It starts you out with $10 worth of credit, with no standard inclusions. You'll be charged for all calls, texts and every MB of data you use, with the cost of these coming out from the $10 credit you've paid for.
amaysim review: Is amaysim any good?
amaysim began as a small telco back in 2010, but has since grown to be the largest MVNO in Australia. It has since acquired a host of other providers, including Vaya (2016), Jeenee Mobile (2019) and OVO (2020).
amaysim has gone beyond simple prepaid plans, offering amaysim data plans and even home energy plans for gas and electricity. Here's what makes amaysim's plans worth a look when comparing your options: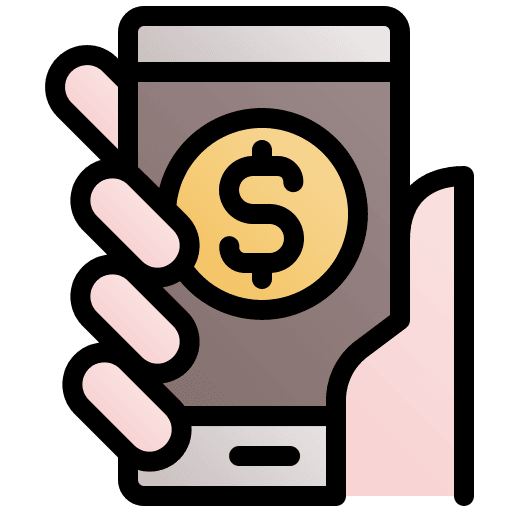 All prepaid plans
Prepaid plans have the built-in advantage that you can never break your data limit – your service gets cut off once you hit your cap, meaning no excess charges. That said, you won't be able to get a phone on a plan from amaysim, so you'll have to look elsewhere for a handset deal.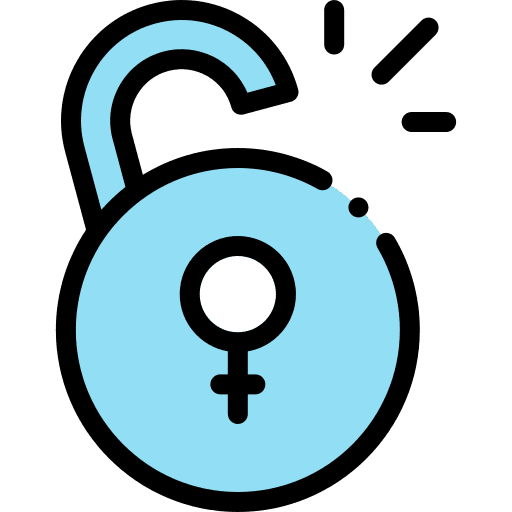 No contract plans
Month-to-month plans guarantee that you can change your plan when you feel like it or go on holiday without continuing to pay. There are no termination fees and no pressure to stick around. However, on a long expiry plan, you may want to ride out the rest of your data since you've paid a lot upfront.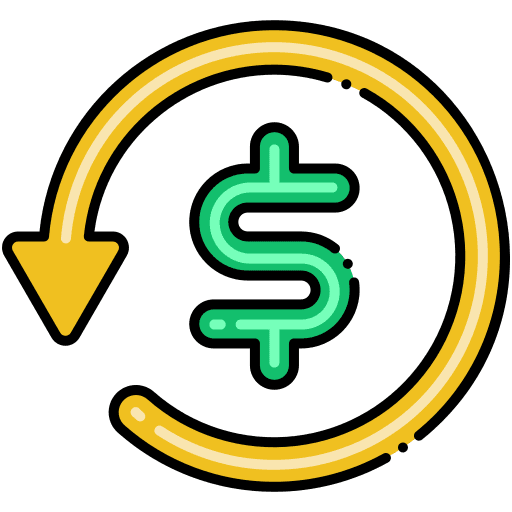 PAYG options
These aren't for everyone, but they're exceptionally useful for people who don't use their phones very often, or don't need much data. amaysim is one of the few on the market to offer one, but steer clear if you plan to use any data as its rates are quite expensive.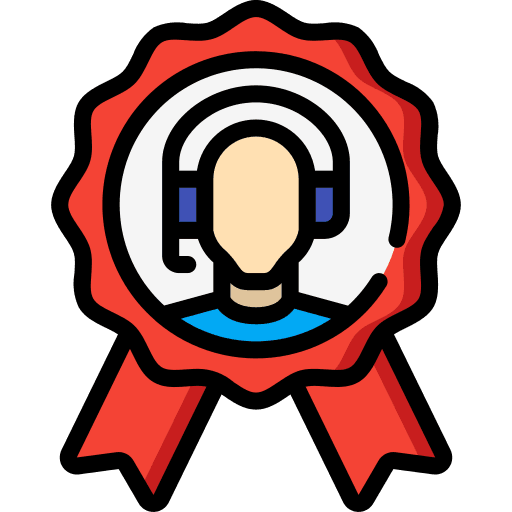 Award-winning service
amaysim has won several awards for customer satisfaction, including the 2018 Roy Morgan award for customer satisfaction. Its customer service is available 9am-5pm weekdays by phone, and there are amaysim live chat options at many other hours, too.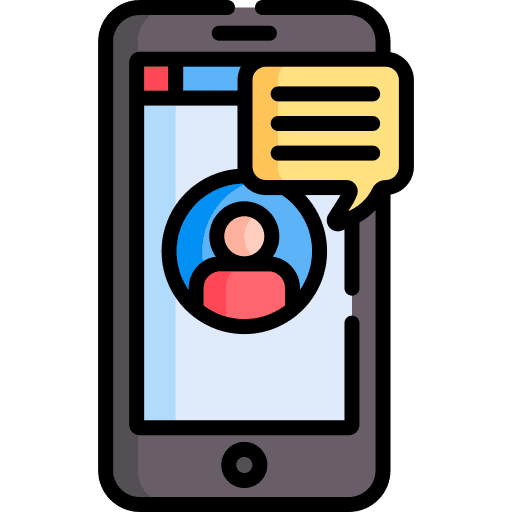 amaysim app
Last but not least, amaysim comes with its own functional app that lets you track your usage and recharge easily. Not every provider has one of these, but it's a pretty handy tool.
Some other useful features that amaysim offers on its prepaid plans include:
International inclusions. The 3 higher value amaysim plans provide free international calls to 28 countries. The top 2 have 300 minutes of standard talk to 14 countries.
Extra data. If you find yourself needing more data before the end of the month, you can purchase an extra 1GB for $10.
Roaming. When travelling overseas, you can use an amaysim SIM but everything will be charged at a much higher rate than normal. This can lead to rapid depletion of your credit.
Same- or next-day delivery. If you live in Sydney or Melbourne metro areas, you can get your SIM delivered ASAP for an additional $10.
If you're looking for an affordable plan from a provider that isn't one of the big 3, amaysim has a lot going for it and is a fairly safe choice. Below is a quick rundown of a couple of additional options that some mobile providers like to offer on top of their standard calls and data inclusions. Here's how amaysim fares:
| Feature | Does amaysim have it? |
| --- | --- |
| Automatic prepaid recharge | |
| Auto data top-ups | |
| Entertainment extras | |
| Data-free media streaming | |
| Roll-over data | |
| Data sharing | |
| International calls/texts | |
| International roaming | |
| Rewards program | |
| Student/pensioner discounts | |
Does amaysim work overseas?
amaysim international roaming
Your amaysim SIM card can be used for roaming in more than 50 countries, and can be enabled through the settings in your My amaysim account section. We can't recommend using amaysim for roaming since it's a very expensive option and you're much better off grabbing a travel SIM instead.
amaysim international calls
As far as international texts and calls go, some of the major countries included with amaysim plans are Canada, Germany, China, France, Japan, United States, UK, New Zealand, Sweden and more.
Mobile providers often update the list of available countries for international calls and texts, so make sure you check amaysim's website if you're looking to call a specific place.
How do I activate my amaysim sim card?
Once you've gotten hold of a SIM card either by ordering it online or from a store, you simply head to the amaysim website and look under "Activate your SIM", or follow the instructions that came with the SIM. After completing this process, your service should be ready to go in a few minutes to a couple of hours.
How do I recharge with amaysim?
amaysim provides four methods for recharging:
amaysim app. The amaysim app is available on both Apple and Android and can be downloaded from their app stores for free.
Online. Visit My amaysim on its website via desktop or on your mobile browser. Follow the instructions listed.
By phone. If you have a recharge voucher, you can send an SMS with the voucher code to 568 to recharge over your handset.
Auto recharge. You can set up an auto-recharge either online or via the app and have your plan automatically refreshed every period. Remember that this payment won't stop until you cancel it, no matter whether you're using the service or not.
amaysim accepts the following payment types for all recharges:
Credit and debit cards
PayPal
Recharge vouchers purchased from a retailer, including Woolworths, Coles and Australia Post
amaysim Mobile: FAQ
Who is amaysim owned by?
amaysim is a publicly listed company on the ASX and was founded in 2010 by Peter O'Connell, Rolf Hansen, Christian Magel, Thomas Enge and Andreas Perreiter.
What network is amaysim on?
amaysim is powered by the
Optus network
, which covers about 98.5% of Australians and is second only to
Telstra's extensive network
. You may want to check whether your location is serviced by Optus if you are a rural or regional customer, but metro customers should have no problems.
Not right for you? Compare mobile plans from 50+ providers here
---
Read more on this topic
Latest mobile plan deals on Finder