Prepaid Mobile Plans
Cheap, convenient and flexible. If you've already got a phone, it's super easy to save money with a rechargeable prepaid plan.
Prepaid plans are a great way to keep on top of your spending and save money. Pay for your usage at the beginning of the month so you don't get slogged with excess fees for going over your limit. There's also no contracts involved, which means you've got the flexibility to switch at any time.
Prepaid SIM-only plan
Prepaid SIM-only plan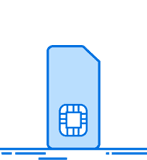 8GB per recharge instead of 5GB - ongoing
Unlimited standard national calls + texts
Save $12 - Pay $8 instead of $20 for the first 3 recharges. T&Cs apply. Ends 31.08.20.
Go to site
Compare prepaid plans and deals below
If you're looking for a specific amount of data or plan cost to suit your budget, make sure to click the 'filter results' button and put in any particular price or data usage amount you're after.
What is a prepaid plan?
Prepaid mobile plans allow you to purchase a certain amount of credit or data upfront, which you can then use freely until it expires. Once all your credit has been used up or expired, you'll have to recharge your plan to get more.
This is different to a postpaid plan, where excess calls and data charges are simply added to your monthly bill, but your service isn't cut off.
Prepaid plans vs postpaid plans
| | Prepaid | Postpaid |
| --- | --- | --- |
| Bill is paid | At the beginning of the month | At the end of the month |
| Excess usage charges | Never | Yes |
| Available as a contract | No | Yes |
| Data/credit expires | Anywhere from 7 days to a year, frequently 28- or 30-day periods | Monthly |
| Bring your own phone? | Yes | Yes, or phones can be purchased as part of the plan |
| Bonus features | Rarely | Frequent promotional deals |
For more information about the difference between prepaid and postpaid plans, check out our video with Alex Kidman, a multi-award-winning consumer technology journalist and Finder's own Tech & Telco Editor.
How do I compare prepaid mobile plans?
Here's a couple things to keep in mind when you're choosing a prepaid plan:
Recharge cost. If you don't use your phone the same amount month to month, you can vary what prepaid plan you get. Just make sure you know how much you need to maintain your basic service.
Data. Different plans don't always charge for data the same way. Some will sell you a flat data allotment, while others will subtract data charges from your overall plan credit. In the case of the latter, make sure they're charging per KB block because anything larger than this can run down your credit quickly.
International inclusions. Some providers offer international minutes or cheap calls to certain countries, while others have data roaming options so you can access services overseas.
Data-free streaming. Some plans will let you stream a certain amount of music or video from selected services, like Apple Music or Netflix. These can really save on costs if you frequently use your data for these activities.
Expiry period. Generally, any credit you have left expires once this period is over. Watch out especially for 28-day expiry periods that fall just short of a month, forcing you to make an extra recharge or two over the year.
Is a prepaid plan right for me?
A prepaid plan can really suit someone who doesn't use their phone very often, has different usage habits month to month or wants to strictly control how much they spend on mobile bills. If you're unsure about committing to a prepaid plan, we've broken down the main points for you below:
Pros
No bill shock or excess use charges
No lock-in contracts
Low commitment – switch carriers easily
Generally lots of offers & promotions to nab extra data
Cons
Service is cut off when you hit your limit
Increasingly good value dollar/data rate
Misleading expiry periods, e.g. 28 days vs 1 month
Can't get a phone with a prepaid plan, unless you buy the phone outright
Prepaid plans for kids and seniors
If you have a younger child, a prepaid plan is an excellent way to make sure they don't end up going way over their data limit and geting slammed with excess use charges. With unlimited talk and text on all prepaid mobile plans, you'll always be able to get in touch with them. You can choose a data cap that works for both of you. We've written up some quick guides to help you choose the best prepaid plans for kids and teenagers.
If you're older, you may not use your mobile phone very much, which prepaid plans are perfect for. You can even consider springing for a long expiry mobile plan so that your credit stretches out a long way and you don't have to worry about monthly recharges.
Prepaid plan providers
We've outlined the prepaid mobile plans offered by the three major mobile network providers below.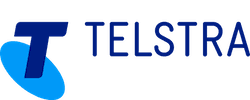 Telstra
Telstra offers two main prepaid options:
Pre-Paid Max. These are intended as high-value prepaid mobile plans with longer expiry periods on the more expensive offerings. They range from 2GB for $10 with a 7-day expiry to 150GB for $300 with a 12-month expiry. All versions offer unlimited domestic calls and texts plus up to 200GB data rollover.
Long Life Plus. A pay-as-you-go plan where credit is deducted for calls, texts and data use. Get $30 of credit with 6-month expiry.
In addition to what's outlined above, all Telstra prepaid plans include data-free streaming of certain sports and Apple Music so long as you have a subscription, as well as access to the Telstra Air national Wi-Fi system.
Find out more about Telstra's prepaid plans here.
---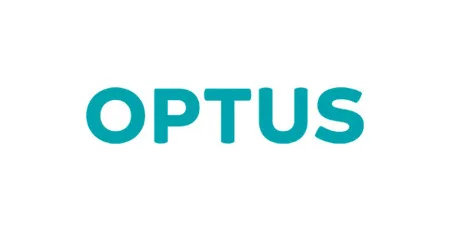 Optus
With Optus, you can choose from four different kinds of prepaid mobile plans:
Epic data. These focus on data, with bonus GBs for your first few recharges. All but the cheapest have 28-day expiry and they range from 12GB for $20 to 30GB for $55. Features data rollover between recharges, unlimited national talk and text and 10GB of free video streaming data on selected platforms.
Epic value. Cheaper plans with longer expiries as they get more expensive. Go between 500MB for $10 with a 21-day expiry and 60GB for $180 with a year-long expiry. Includes data rollover between recharges and unlimited national talk and text.
Daily plus. Pay $2 for each day you make a call or use any data, subtracted from a fixed amount of credit. Get between $10 and $60 of credit with expiry periods up to 186 days.
Long expiry. Pay-as-you-go talk, text and data, subtracted from your credit. Credit choices available span from $10 to $60 and carry 45- to 365-day expiry periods.
All of Optus' prepaid options can be customised with extra options at purchase, including Optus Sport and data roaming. Get the full details on Optus prepaid plans here.
---

Vodafone
Vodafone prepaid plans come in two types:
Combo Plus. These are straightforward prepaid plans, ranging from $30 for 10GB to $50 for 30GB. The cheapest version expires after 28 days, while the others expire after 35. All plans involve unlimited national talk and text.
Pay and Go. Pay-as-you-go talk, text and data, subtracted from the credit you purchase. Buy $30 of credit with 185-day expiry, or $40 or $50 for a period of 365 days.
Some Combo Plus plans also include international minutes. Find out all about Vodafone prepaid mobile plans and deals here.
---
Back to top
Frequently asked questions
Can I use my existing phone number on a prepaid plan?
Yes, if you'd like to keep the number you currently have, you can transfer your existing number to a new plan. This is called
porting your mobile number
. Make sure you don't cancel your previous service or else you'll lose your number.
Do prepaid plans come with a phone?
You can't explicitly get a new handset to pay off as part of a prepaid plan, but some providers like Telstra or Optus sell cheap prepaid phones to go with what they offer. These phones are network-locked, so you'll have to pay to unlock them or wait until a particular length of time passes before you can use a different provider's service with them. The phones on offer tend to be cheap or older models, so don't expect to get the latest iPhone or Samsung Galaxy.Alternatively, you can buy a new phone outright and then find a prepaid plan to use with it.
Why is prepaid cheaper than postpaid?
Prepaid plans often give you less value than postpaid plans (on a dollar-to-dollar basis). Because they're are targeted more towards non-heavy users, they often don't include all the bells and whistles that postpaid plans do. That means less promotional deals, and extra entertainment add-ons. If you're just looking for a simple mobile plan, prepaid is cheaper option out of the two, but just know that you won't get all the fancy packaging that postpaid generally has.
Is postpaid better than prepaid?
It really depends on what kind of mobile user you are to determine which type of plan is best for you. Prepaid plans tend to suit people who don't use their phones heavily, whereas postpaid plans are often the choice for regular mobile users as its features are targeted towards those who are looking for more deals and add-ons.
Latest prepaid mobile plan news
Read more on this topic
Latest mobile plan deals on Finder