Prepaid mobile plans
Prepaid plans give you spending control and flexibility. Compare 120+ prepaid SIM plans in seconds below.
We're committed to our readers and editorial independence. We don't compare all products in the market and may receive compensation when we refer you to our partners, but this does not influence our opinions or reviews. Learn more about Finder.
Compare prepaid mobile plans below
If you're looking for a specific amount of data or plan cost to suit your budget, make sure to use the filters! By the way, we show our partners at the top of the table - those are the plans with a green 'Go to site' link. We may make money if you sign up via these links.
Compare
up to 4

providers
5 things to help you find the right prepaid plan
While price may be the most important factor when it comes to choosing a plan, there are other things to think about when comparing plans to find the right one for you. Consider:
Data
Most prepaid plans sell you a flat amount of data to use within the expiry period. Once you're out, you're out. Anything that offers you data at a rate of $1 or less per 1GB is great value, although lower value is fine if you aren't going to use much data to begin with.
Expiry period
Typical expiry periods range from 28–30 days, but always check the provider's definition of a "month" if that's the listed period. Some are longer, like Vodafone's 35-day expiry plans, meaning fewer recharges in a year which can help you save. 90- to 365-day expiry plans can be economical by allowing you to pre-purchase all your usage for several months to a year, just be careful you don't burn through it all too quickly.
Data banking/rollover
A very useful feature offered by providers like ALDImobile, Telstra or Boost. Unused data rolls over from month to month, meaning you won't get caught short and leftover data doesn't simply vanish. Perfect for users who have variable data usage month to month.
International inclusions
Not for everyone, but great if you're planning to make frequent traditional calls overseas, which are otherwise quite pricey. If you're comfortable with voice chat apps like WhatsApp or Viber for overseas communication, purchasing slightly more data is a good alternative.
Data-free streaming
Some providers will let you stream music or video off certain platforms without consuming plan data, such as free music streaming on Apple Music with Telstra. Optus will give you bonus "streaming data" that's only spent on a few platforms, including Netflix and Stan. Either way, these are useful extras to save data if you use these platforms frequently.
Quick tip: We've highlighted special deals in green to make them easier to spot in our comparison table above.
If you're still unsure whether a prepaid plan is right for you, we'll explain the ins and outs of prepaid plans and break them down side by side against SIM only plans in the following guide.


What is a prepaid mobile plan?
Prepaid phone plans allow you to purchase a certain amount of credit or data upfront, which you can then use freely until it expires. Once all your credit has been used up or expired, you'll have to recharge your plan to get more.
This is different to a postpaid SIM only plan, where excess calls and data charges are simply added to your monthly bill, but your service isn't cut off.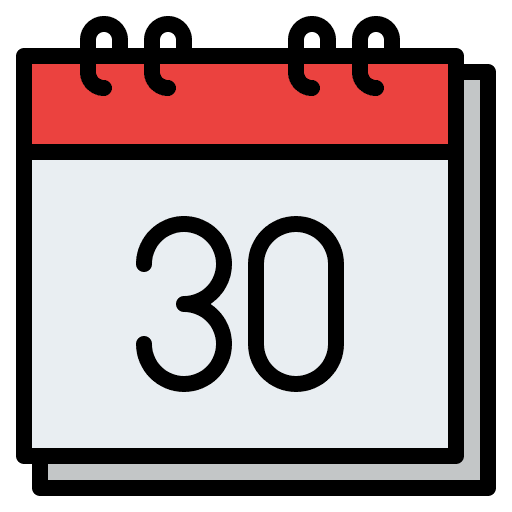 Month to month
The most common form of prepaid mobile plan you're probably already familiar with. Usually comes with 28- to 30-day expiry periods and a monthly allotment of data to go with it. Great for regular phone users who want more control over their spending.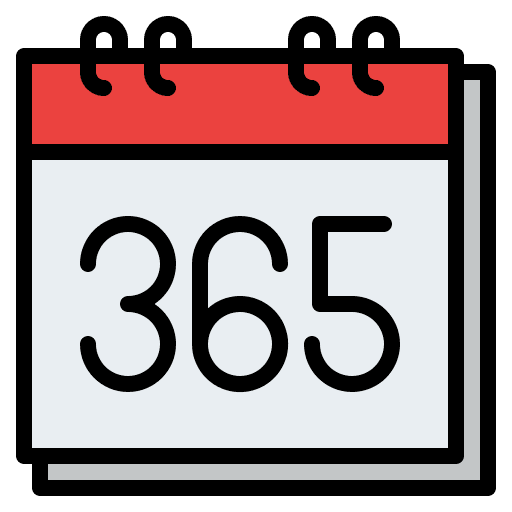 Long expiry
Buy a large chunk of data with a 90-, 180- or 365-day expiry period. You can use the data whenever you want during that time (unless specified), but once you've used it all up, you'll have to recharge for more. A strong economical choice for people with good discipline who don't need monthly caps to control their data.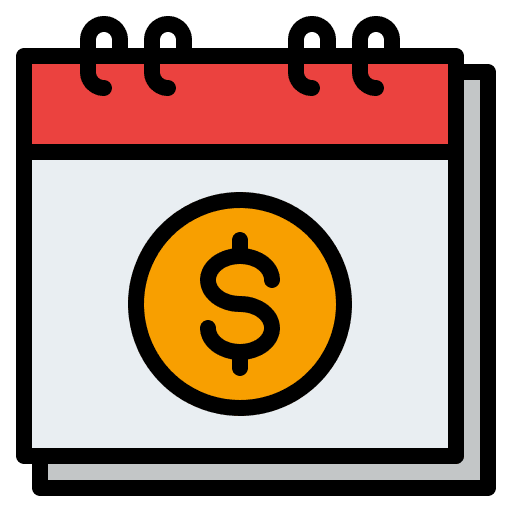 PAYG (pay as you go)
A different payment structure. You buy credit upfront and then are charged for each minute of call, text sent or bit of data used. In comparison to other types of prepaid plans, PAYG has terrible value for data (sometimes $50/GB compared to under $1/GB for other types), so only advisable for infrequent phone users with low data needs.

Circles.Life 100GB for $38 SIM-Only Plan
Pay $38 for 100GB of data per month with Circles.Life.
How much data can you get on a prepaid plan?
The amount of data you get on a prepaid plan will depend on how much you're willing to spend on each recharge. Data usually gets cheaper to purchase as the amount you spend per recharge increases.
To help you figure out whether the plan you're looking at is offering you a decent amount of value, we've calculated the average data inclusions for prepaid plans in Finder's database below. In our calculations, we only took into account of prepaid mobile plans with 28-35 day expiries, as these are your normal 'monthly' periods.
| Cost of prepaid plan | Average data allowance |
| --- | --- |
| $10/month | 0.8GB |
| $20/month | 11.66GB |
| $30/month | 29.29GB |
| $40/month | 40.25GB |
| $50/month | 54.16GB |
As you can see from the numbers above, your data to price ratio improves the more you spend on your monthly prepaid plan. We consider a good data to price ratio to be around the 1:1 mark, with plans giving you more data per dollar to be more valuable. Great value prepaid plans start around $30/month, as the cost of your data starts to get cheaper.
You can use the figures above to help guide you in comparing prepaid plans, so you know what to look for to squeeze the most out of your plan. That being said, don't be tempted to get a more expensive plan, especially if you're someone who doesn't need a lot of data. Why pay for better data inclusions if you're not going to use it?
Top 5 most popular prepaid plans
Choosing the right prepaid plan for your needs can be hard with so many options available. We've listed the top 5 prepaid plans according to clicks from Finder users over the past 3 months.
These plans are very similar to the top results in our mobile plans comparison table above, since we rank our plans to reflect what we believe offers the most value for customers.
| | Provider | Plan |
| --- | --- | --- |
| #1 | Optus | Optus Prepaid Epic Data. 35GB. $30/month. |
| #2 | TPG | TPG Small Prepaid Plan. 6GB. $10/month. |
| #3 | amaysim | amaysim Prepaid Plan. 8GB. $8/month. |
| #4 | Boost Mobile | Boost Prepaid Plan. 20GB. $30/month. |
| #5 | Vodafone | Vodafone Prepaid 35-Day Plan. 45GB. $40/month. |
There's a good range of price and data allowances in the above prepaid plans, depending on what you're after.
Are prepaid mobile plans worth it?
A prepaid plan suits someone who doesn't use their phone very often, has different usage habits month to month or wants control over how much they spend on mobile bills.
If you have a younger child, a prepaid plan is an excellent way to make sure they don't end up getting slammed with excess usage charges. With unlimited talk and text on most prepaid mobile plans, you'll always be able to get in touch with them. You can choose a data cap that works for both of you.
If you don't use your mobile phone very much, prepaid plans are perfect. Consider springing for a long expiry mobile plan so that your credit stretches out a long way and you don't have to worry about monthly recharges.
Check out our other prepaid plan guides:
Looking for a specific prepaid plan for your needs? We update the following guides each month with our top picks.
Still on the fence?
Whether a prepaid plan is right for you really depends on your mobile usage habits. We've down a quick breakdown of the pros and cons of prepaid plans below.
Pros
No bill shock or excess use charges
No lock-in contracts
Low commitment – switch carriers easily
Generally lots of offers & promotions to nab extra data
Cons
Service is cut off when you hit your limit
Misleading expiry periods, e.g. 28 days vs 1 month
Can't get a phone with a prepaid plan, unless you buy the phone outright
What's the difference between a prepaid and postpaid SIM only plan?
SIM only plans are what most people think of as a "regular" phone plan, since they're billed at the end of the month like a credit card or Internet bill. The main similarity between them and prepaid plans is that neither require you to buy a new mobile handset when you sign up.
Here are the two laid out side by side:
| | Prepaid | Postpaid |
| --- | --- | --- |
| Bill is paid | At the beginning of the month | At the end of the month |
| Excess usage charges | Never | Yes |
| Available as a contract | No | Yes |
| Data/credit expires | Anywhere from 7 days to a year, frequently 28- or 30-day periods | Monthly |
| Bring your own phone? | Yes | Yes, or phones can be purchased as part of the plan |
| Bonus features | Rarely | Frequent promotional deals |
Do unlimited data prepaid mobile plans exist?
Not really. In practice, unlimited data phone plans don't exist at all, though Telstra and Vodafone promise "endless data" on their SIM only options. All these plans do is throttle your download speed when you reach your limit without charging you for excess usage – something that won't happen on a prepaid plan, anyway.
The only thing that could be considered "unlimited data" is Optus's 24-hour Unlimited Data add-on. This lets you have unlimited data for 1 day on its $30 or greater prepaid Epic Data plans for an extra $5. You can purchase this add-on by logging in to your online Optus account or through the My Optus app.
Prepaid plan providers
We've outlined the prepaid mobile plans offered by the three major mobile network providers below.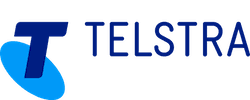 Telstra
Telstra offers two main prepaid options:
Pre-Paid Complete. These are intended as high-value prepaid mobile plans with longer expiry periods on the more expensive offerings. They range from 1GB for $10 with a 7-day expiry to 150GB for $300 with a 12-month expiry. All versions offer unlimited domestic calls and texts plus up to 200GB data rollover.
Long Life Plus. A pay-as-you-go plan where credit is deducted for calls, texts and data use. Get $30 of credit with 6-month expiry or $150 with 12 months expiry.
In addition to what's outlined above, all Telstra prepaid plans include data-free streaming of certain sports and Apple Music so long as you have a subscription, as well as access to the Telstra Air national Wi-Fi system.
Find out more about Telstra's prepaid plans here.
---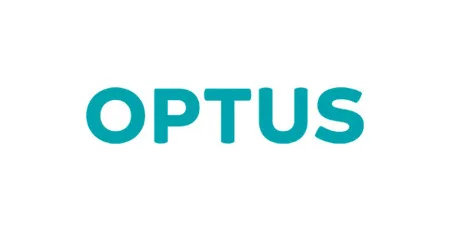 Optus
With Optus, you can choose from four different kinds of prepaid mobile plans:
Epic data. These focus on data, with bonus GBs for your first few recharges. All but the cheapest have 28-day expiry and they range from 5GB for $10 to 30GB for $50. Features data rollover between recharges up to 200GB, unlimited national talk and text and 10GB of free video streaming data on selected platforms.
Epic value. Cheaper plans with longer expiries as they get more expensive. Go between 500MB for $10 with a 21-day expiry and 60GB for $180 with a year-long expiry. Includes data rollover between recharges and unlimited national talk and text.
Daily plus. Pay $2 for each day you make a call or use any data, subtracted from a fixed amount of credit. Get between $10 and $60 of credit with expiry periods up to 186 days.
Long expiry. Pay-as-you-go talk, text and data, subtracted from your credit. Credit choices available span from $10 to $60 and carry 45- to 365-day expiry periods.
All of Optus' prepaid options can be customised with extra options at purchase, including Optus Sport and data roaming. Get the full details on Optus prepaid plans here.
---

Vodafone
Vodafone prepaid plans come in two types:
Combo Plus. These are straightforward prepaid plans, ranging from $30 for 10GB to $50 for 30GB. The cheapest version expires after 28 days, while the others expire after 35. All plans involve unlimited national talk and text. You can also get bonus data by agreeing to automatic recharges.
Pay and Go. Pay-as-you-go talk, text and data, subtracted from the credit you purchase. Buy $30 of credit with 185-day expiry, or $40 and $50 for a period of 365 days.
Some Combo Plus plans include international minutes, and all of them have a 200GB data bank between recharges. Find out all about Vodafone prepaid mobile plans and deals here.
---
If you're looking for a prepaid plan outside of the big 3 providers, take a look at these MVNOs below. While these providers may not be as common a household name as Telstra, they're more likely to offer you competitive prices if you're just after solid data inclusions and don't need any fancy extras on top of your plan.
Back to top
Frequently asked questions about prepaid plans
Can I use my existing phone number on a prepaid plan?
Yes, if you'd like to keep the number you currently have, you can transfer your existing number to a new plan. This is called
porting your mobile number
. Make sure you don't cancel your previous service or else you'll lose your number.
Are prepaid phone plans cheaper?
Typically, prepaid phone plans are cheaper because they provide fewer features and lower data value (though not always). By dropping all the fancy inclusions that SIM only plans from providers such as
Telstra
or
Optus
might provide, prepaid plans work out to be consistently cheaper than their SIM only equivalents.
Do prepaid plans come with a phone?
You can't explicitly get a new handset to pay off as part of a prepaid plan, but some providers like Telstra or Optus sell cheap prepaid phones to go with what they offer. These phones are network-locked, so you'll have to pay to unlock them or wait until a particular length of time passes before you can use a different provider's service with them. The phones on offer tend to be cheap or older models, so don't expect to get the latest iPhone or Samsung Galaxy.Alternatively, you can buy a new phone outright and then find a prepaid plan to use with it.
Prepaid plans November 2020
Boost Mobile Prepaid Plan $30, 20GB for 28 days
Optus Prepaid Epic Data Plan $30, 35GB for 28 days
Vodafone Prepaid Combo Plus Starter Pack $30, 25GB for 28 days
amaysim Prepaid Plan $30, 30GB for 28 days
Boost Mobile Prepaid Plan $20, 5GB for 28 days
Vodafone Prepaid Combo Plus Starter Pack $40, 45GB for 35 days
See more prepaid mobile plans
---
Icons made by Smashicons & Freepik from www.flaticon.com
More guides on Finder
Latest mobile plan deals on Finder