Unsecured personal loans
Borrow money based on your creditworthiness instead of your collateral.
We're reader-supported and may be paid when you visit links to partner sites. We don't compare all products in the market, but we're working on it!
Compare unsecured personal loans
Unsecured personal loans are a popular form of finance for Australians. Whether it's a holiday, car, wedding, renovations or something else entirely, there are numerous unsecured loan options to consider. Use our table below to help you compare top lenders in Australia today.
Compare
up to 4

providers

What are the benefits of an unsecured personal loan?
Benefits of unsecured personal loans include:
Flexibility
Few restrictions. Unlike secured personal loans, which often have restrictions on how you can use loan funds, such as a vehicle purchase secured by the vehicle, unsecured loans can usually be used for any one or multiple expenses and purchases.
Multiple loan uses. Use the loan amount however you need to, such as purchasing furniture or consolidating debt (or both). How you use it is up to you.
Numerous options
Standard loan type. Unsecured loans are a standard type of loan, so you'll find that most banks and lenders offer their own version of an unsecured personal loan.
Wide range of lenders. This gives you a wide range of options to compare to find the right unsecured loan for you.
Fixed and variable options. You can choose which interest rate loan type you want (fixed rate personal loans or variable rate personal loans)
Multiple features. Decide what length loan term works for you and which other features you want to take advantage of.
Faster to apply for
Quicker applications. Unsecured personal loans usually have short applications with less paperwork than secured loans. This is because you do not have to prove ownership of an asset.
Quicker approvals. Generally approval times are also faster with unsecured personal loans. Some lenders can approve applications as fast as the same day.
Lower risk
No risk to property. Unsecured loans pose less risk to borrowers than secured loans, because you do not have to put your personal property on the line in order to guarantee the loan. With a secured loan, if you default on your repayments, a lender has claim to your property in order to recoup their losses.
Good and bad credit options available
Good credit options. While secured loans tend to be lower cost than unsecured loans, there are numerous low cost unsecured options for borrowers with good credit.
Bad credit options. While it is easier to qualify for a loan with poor credit if you offer asset security, it doesn't mean that there aren't unsecured loa options available on the market for poor credit applicants. That being said, rates for bad credit unsecured personal loan do tend to be significantly higher than unsecured personal loans for people with good credit.
Rates
Low rate options available. While interest rates are generally higher for unsecured personal loans than the secured personal loans, you can still find loans that offer low rates. Peer-to-peer lenders, for example, offer rates on unsecured personal loans that are on par with most secured loans.
What is the comparison rate on an unsecured personal loan?
A comparison rate helps you understand the true cost of a loan. Displayed as a percentage, this rate includes both the interest rate and the various fees and charges that come with the loan. That's why it is generally higher than the displayed interest rate. Please read our guide to personal loan comparison rates for more information.
How does an unsecured personal loan work?
Unsecured personal loans generally let you borrow from $1,000 to $100,000 without needing to use an asset, like a car or property, as security. You can use the loan for any worthwhile purpose and repay the loan plus interest over an agreed term. Terms generally vary from 1 to 7 years.
While you can generally use the funds however you want, you may be asked to list why you're applying for an unsecured loan. This will form part of the lender's decision.
Unsecured loans will generally have higher rates than secured personal loans. You may also need to pay establishment fees or ongoing fees, so be sure to check these before you apply. Some unsecured personal loans will also come with additional features, such as the ability to repay your loan early without penalty.
What can you use an unsecured personal loan for?
There are a multitude of options for what you can use your unsecured personal loan for:
Why is the interest rate higher than a secured loan?
Interest rates on unsecured loans are higher for borrowers, as lenders are taking on a higher risk. If your loan is secured, the lender can take ownership of the asset you've used as collateral to cover the cost of the loan. Because they don't have that collateral on an unsecured loan, to safeguard themselves, lenders charge more interest so that they have more to fall back on should you fail to meet your repayments.
How do you find the best unsecured personal loan?
Comparing your unsecured personal loan options is an important part of finding the right loan for you. Here are some things to keep in mind when doing so:
Interest rate. Check whether the interest rate is fixed or variable and whether it's competitive. Unsecured personal loan rates generally range from 7.5% to 18%. Don't forget to check the comparison rate.
Minimum and maximum loan amounts. All lenders will set a minimum amount that you can borrow and the majority will also have a maximum – these usually vary between $1,000 and $100,000. It's important to check that the amount you need is within the range offered by the lender.
Fees and charges. You can be charged upfront and ongoing fees for an unsecured loan, so check what these are before you apply. You can look at the comparison rate to see the overall cost of the loan, which will include these fees.
Additional features. Your loan may come with additional features that you might find convenient, such as online account management, a redraw facility to access additional repayments or discounts on additional products offered by the lender.
How much can you borrow with an unsecured personal loan?
Typically, unsecured personal loans are available from $2,001 up to $100,000. Unsecured personal loans under $2,001 are typically classed as payday loans.
According to research by Plenti, most personal loans average around $15,000 to $16,000 across the three surveyed age groups:
Baby boomers. According to the research, the group born between 1946 and 1964 averaged an unsecured personal loan borrowing of $15,676.
Gen X. Australians born between the mid-1960s and the early 1980s were associated with the biggest loan size, with a borrowing average of $16,793.
Millennials. Those born from the early-mid 1980s to 1996 averaged the least in unsecured personal loan value, coming in at $14,832. These differentials would likely come down to borrowing power and income levels.
Loan terms for unsecured personal loans range from 1 to 7 years, depending on your circumstances and the amount of money you borrow.
Tips for borrowing a small unsecured personal loan
Avoid payday loans where possible. While you shouldn't borrow more than you need, opting for a loan under $2,000 means that you are likely going to end up with a payday lender. Payday loans are one of the most expensive forms of finance, with an upfront fee of 20% of the loan amount and 4% in monthly fees. Therefore, if you require slightly less than $2,000, it may cost you less in the long run to opt for a little more. To help you work out the true cost of a loan, you can use our personal loan calculator.
Check your loan term. If your loan term is too long, you will end up paying more over the life of the loan. With a small loan especially, it's important to opt for as short a term as you can afford.
Additional repayments. Where possible, opt for a loan that allows you to make additional repayments.
Opt for a loan without exit penalties. With a small loan, you may find that you are able to repay the loan early and save money over the life of the loan. Ensure that the loan you opt for does not impose break fees/early exit penalties.
Tips for borrowing a large unsecured personal loan
Don't over-borrow. Unsecured loans generally cost more than secured personal loans, so if you're opting for a larger unsecured loan, it's best to only borrow as much as you need, to avoid paying for additional funds.
Ensure that you're eligible. While this goes for any loan that you apply for, it's especially relevant if you are going to be opting for a larger unsecured sum of money. Lenders will scrutinise your application and if you fall short, your loan won't be approved.
Build a good account history. If you already have a bank account that your salary goes into with the lender you're planning on borrowing from, it's a good idea to build a good account history with them. You can do this by showing that you know how to budget by paying your bills on time and putting some money aside each month.
Improve your credit score. If you don't have a good-excellent credit score, it's unlikely that you'll be approved for a large unsecured personal loan. This is because you pose a greater risk to the lender. Fortunately, there are some things that you can do to improve your credit score before you apply.
Should you choose a fixed or a variable interest rate?
Whether you opt for a fixed or a variable interest rate will depend on your preferences. Both have benefits and drawbacks. These include:
Fixed rate
Pros
Repayments won't rise. A fixed rate interest loan means that your repayments will not rise over the life of the loan.
Budget effectively. Because you have the same repayments each month, fixed repayments can help you to budget effectively.
Cons
Shorter repayment terms. Fixed rate loans are only available on terms of up to 5 years.
You could end up paying more. If rates drop, you will continue to pay the same amount regardless.
Break fees. Fixed rate loans also more frequently feature penalty charges if you exit the loan early.
Variable rate
Pros
Repayments could decrease. Variable rate loans can fluctuate throughout the life of the loan, which means that your repayments could drop, saving you money.
Longer repayment terms. Variable rate loans generally have terms of up to 7 years.
Allow additional repayments. These loans frequently allow you to make additional repayments and repay the loan early penalty-free.
Redraws facilities. If you make additional repayments on a variable rate loan, you can often access these funds via a redraw facility free of charge.
Cons
Repayments could rise. Your rate could increase with a variable rate loan, meaning that your repayments would become more expensive.
Can make budgeting difficult. Being unsure of what you'll be repaying month to month can make budgeting tricky.
Fees to look out for
The following fees are commonly associated with unsecured personal loans:
Establishment fee. This is a fee charged at loan settlement. It usually ranges from $0 to $600 per loan.
Ongoing fees. Sometimes called "account keeping fees", these are usually small fees of $5 to $15 a month. However, be aware that over a 5-year loan term, a $10 monthly fee will add up to $600.
Admin fee. If you request any documentation regarding your loan, you may be charged an admin fee. However, many loans offer online accounts, where you can view your documents online for free.
Dishonour fee. If you miss a direct debit payment, you may be charged a small dishonour fee. Your bank may also charge you a dishonour fee, on top of the lender fee.
Late payment fee. These are fees charged if you make a late payment. These are usually a flat fee of around $30.
Break fee. Most commonly associated with fixed rate loans, these are fees charged for repaying the loan early, and therefore breaking the loan contract. These fees usually vary depending on how much time you still have on the loan contract, but they can be hefty.
What to weigh up: The pros and cons of an unsecured loan
No asset security. This is beneficial if you don't want to risk an asset that you're buying or one that you already own. It also opens up loans to borrowers who do not necessarily own an asset of significant value.
Flexible loan purpose. Once you're approved, the funds will be transferred to you and you can use them to consolidate debt, purchase whatever you need, or even to invest.
Easy application process. The application can typically take place online if you can provide the appropriate documentation required. After the application, you will usually get a response in as little as 60 seconds. Approval time will depend on the lender.
Can have higher fees. The lender may charge higher fees to compensate for the fact that there is no asset as collateral. The fees may come in the form of an establishment fee or monthly fees.
Penalties for missed payments. The lender may charge you high fees for late payments. It can also take legal action against you and take you to court if you default on the loan.
Higher interest rates. Interest rates are generally higher on unsecured loans.
Is there anything to avoid with an unsecured personal loan?
Not being upfront about what you're using the funds for. When you apply for an unsecured personal loan, you will need to tell the lender what you're applying for. Always be upfront with your lender about this, whether it be for business purposes, to consolidate debts or to take a holiday – honesty is the best policy.
Borrowing more than what you need. Use a personal loan repayment calculator to see how much your repayments will be. This will ensure that you're aware of whether or not you'll be able to afford repayments on your current budget. Even if you're offered a larger loan, consider whether you should take it on. The loan will be your responsibility to repay.
Unlicensed lenders. Always make sure you're getting an unsecured personal loan from a licensed lender. All providers must be licensed with ASIC. You can search through the ASIC Professional Register to check this.
Loans with excessive costs. Make sure to compare loans so that you get a competitive offering. Don't just look at the interest rate either; make sure you check upfront and ongoing fees as well as the comparison rate to get an idea of the true cost of the loan.
How to apply for an unsecured personal loan
If you think an unsecured personal loan is for you, all you need to do is use Finder's comparison table to compare unsecured loan options. After browsing through the table and finding a suitable loan, click "Go to site" to go to the lender's website and start the application process. Typically, to get an unsecured loan, you'll need to meet a range of criteria set by the lenders. You:
Must be at least 18 years old
Will usually need a good credit rating
Must be able to provide documentation in your loan application that proves you will be able to pay off the loan
May be asked to provide copies of your payslips, bank account statements and other credit contracts
Need to provide 100 points of ID
Can you get an unsecured personal loan with bad credit?
Because unsecured personal loans pose more of a risk to lenders, it can be more difficult for borrowers with poor credit histories to get approved. However, there are some lenders that cater to bad credit borrowers specifically. These include:
Short term loans. Short term loans, also known as "payday loans", are an unsecured finance option for people with bad credit. These types of loans are more expensive than other types of personal loans, and terms are much shorter – from 16 days to 1 year. They also usually have much lower minimum and maximum amounts than most unsecured personal loans, usually from $100 to $2,000. However, in some cases, personal loans can be available up to $5,000, or you may be able to apply for a personal loan up to $10,000.
Debt consolidation loans. If you're struggling with multiple debts, you could consider combining them under one new account with a debt consolidation loan. Some lenders offer – and even specialise in – debt consolidation loans for bad credit applicants. However, be aware that the point of a debt consolidation loan is to save money on your repayments, so only choose this option if the lender in question offers a better deal than what you are currently paying. It's also important to check the eligibility criteria before applying, to ensure that you meet the necessary requirements.
Can you get an unsecured personal loan if you're self-employed?
If you're self-employed, you can get an unsecured personal loan, particularly if you have a good credit history. However, you may have to supply more documentation than someone who is employed full-time by a corporation in order to qualify for a standard unsecured personal loan. This could include:
Tax returns. You may have to show up to two years worth of personal or company tax returns.
Financial statements. Profit/loss statements may also be required to support your income.
Notice of Assessment. The lender may require up to two years of your recent Notice of Assessment (NOA) given to you by the Australian Taxation Office (ATO).
Proof of rental income. If you have any income from rental properties, you can declare this with real estate statements or copies of your executed lease agreements.
Recent bank statements. These can usually be accessed digitally via your secure online banking. However, hard copies may be required, depending on the lender.
Company-specific information. If you own your own business, be prepared to provide information such as your company's ABN, address, etc.
Alternatively, you can opt for a low-doc personal loan as a self-employed individual. Low-doc loans are easier to apply for and require much less documentation. However, there are usually higher rates and fees involved.
Credit card vs unsecured personal loan – which is better?
Whether a credit card or an unsecured personal loan is better will largely depend on a number of contributing factors, including:
How much you need
What you need the funds for
Your income
Your credit rating
Below we'll outline the pros and cons of both unsecured personal loans and credit cards, and what they are both suitable for.
What to consider with an unsecured personal loan
Pros

Cons

Suitable for

Typically lower interest rates than credit cards
May be cheaper in the long term
A set repayment schedule means your debt comes with an end date
It's potentially less tempting to spend impulsively

The minimum loan term means that you'll carry the debt for over a year
Can be inflexible (e.g. may charge for redraw options or early repayments)
Can take longer to apply for

Large, one-off purchases such as home renovations, weddings, holidays and cars
Debt consolidation
Borrowing over a long period of time
What to consider with a credit card
Pros

Cons

Suitable for

Immediate spending
Can come with rewards, such as frequent flier miles
It's a revolving line of credit
Balance transfers are available for debt consolidation
You can get interest-free days

Usually carry higher interest rates
Only require a minimum repayment each statement period
Balance transfer rate reverts to the cash advance rate eventually

Smaller purchases less than approximately $5,000
A continuous small amount of credit
Small debt consolidations
Short-term debts
Everyday shopping or retail purchases to earn reward points
Spending amounts that you can pay back within the introductory period
What happens if you can't meet your repayments on an unsecured loan?
Most lenders have financial hardship assistance in place for unforeseen circumstances. Therefore, if you can't meet your repayments on an unsecured loan for any reason, it's important that you let your lender know as soon as possible. This will help you to avoid potential late payment fees, defaults on your credit report or legal action.
Your lender may be able to postpone a single repayment until you have the funds, apply a temporary repayment freeze, or reduce your repayments and restructure your loan to make it more manageable for you.
Top COVID-19 Personal Loan Guides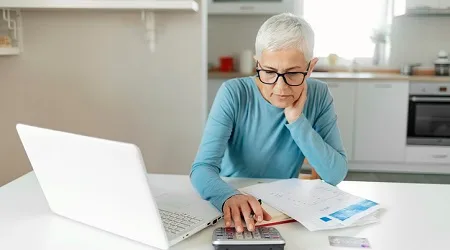 If you are thinking of deferring your loan repayments because of coronavirus, here are the conditions you need to know about.
Read more…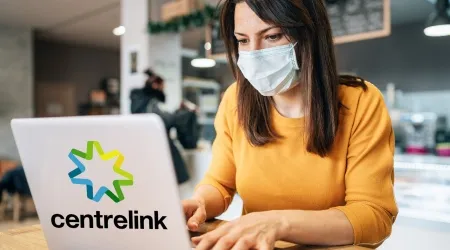 Everything you need to know about this crucial payment.
Read more…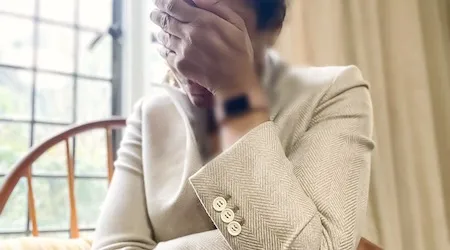 Struggling to repay your personal loan(s) as a result of COVID-19? Find out everything you need to know about what's being done to help people in your situation.
Read more…
Check out Finder's guides to coronavirus and your finances
Frequently asked questions about unsecured loans
Want more information on comparing products?
More guides on Finder