Finder makes money from featured partners, but editorial opinions are our own.
Low Doc Personal Loans
Low doc personal loans can help if you're self-employed, earn an irregular income or have bad credit.
With a low doc personal loan, you can get a loan even with irregular income or a bad credit history. You'll still need to provide some documentation, but you won't need to give as much detail in your paperwork. This makes it easier for casual workers, sole traders, or people with bad credit - but also means these loans can come with a higher price tag. Remember to compare personal loan interest rates and check to see if you're eligible for a better deal.
Compare low doc personal loan options
What is a low doc personal loan and how does it work?
A low doc personal loan differs from a standard personal loan when it comes to providing documentation. With standard personal loans, you will have to prove to the lender that you can afford to repay the loan. You may find it difficult to meet this criteria for various reasons.
With a low doc personal loan, you'll have less documentation to provide when applying. This can be an advantage if you cannot provide, for instance, several months of payslips, or if your income is irregular. You can also apply if you have limited financial history. Some lenders also accept applications from bad credit borrowers. Even though it's a low doc loan, you'll still have to provide proof that you can repay the loan. This can be through your bank or tax statements.
Apart from the documentation, what you need to keep in mind is that low doc loans can cost more. Interest tends to be higher than standard personal loans, so you'll have higher monthly payments. Your loan term may also be shorter.
Low doc personal loans can be either secured or unsecured. You can use the funds for any personal expense, and make regular payments inclusive of interest.
These loans are generally easy to apply for, and have a shorter application process. This is because less documentation is required.
Which lenders offer low doc personal loans?
Some of the lenders in the list below offer loans to both self-employed applicants and bad credit borrowers. Be sure to check their eligibility criteria to see if you qualify.
Lender
Interest rate
Loan amount
Available to self-employed?
Available to applicants with existing credit defaults?*
What documents are needed?
ANZ
7.49% p.a.
$5,000 to $50,000

Most recent personal tax return
Corresponding ATO Notice of Assessment
Both need to be less than 18 months old

Bankwest
10.99% p.a.
$3,000 to $50,000

Financial statements and tax returns for the last two years

Bank of Melbourne
6.89% p.a.
$2,000 to $50,000
BankSA
6.89% p.a.
$2,000 to $50,000
bcu
8.94% p.a.
$5,000 to $75,000

Name of the business
Accountant's name and address
Personal tax returns and notices of assessment from the last financial year

Bendigo Bank
12.79% p.a.
From $2,000
Citi
8.90% p.a.
$5,000 to $75,000

Accountant's name and contact number
Name of their accounting firm

CommBank
8% p.a.
$4,000 to $50,000

Two years of tax returns or financial statements
Most recent ATO Notice of Assessment

CUA
11.89% p.a.
$5,000 to $60,000
Gateway Bank
9.84% p.a.
$3,000 to $30,000

Details regarding your income

IMB
8.98% p.a.
$2,000 to $50,000

Two years of fully lodged tax returns
ATO Notice of Assessment

Latitude Financial
9.49% p.a.
$5,000 to $70,000
ME
10.98% p.a.
$5,000 to $50,000

Two years of tax returns
ATO Notice of Assessment

MoneyMe
9.20% p.a.
$5,000 to $50,000

Industry
Company name
Work phone number

NAB
6.99% p.a.
$5,000 to $55,000

Most recent personal income tax return
Most recent ATO Notice of Assessment

Plenti
6.57% p.a.
$2,001 to $50,000

Proof of your income for the last two years

RACQ
9.99% p.a.
$3,000 to $60,000
RACV
10.69% p.a.
$5,000 to $30,000
SocietyOne
9.20% p.a.
$5,000 to $50,000
St.George
6.89% p.a.
$2,000 to $50,000
Westpac
7.99% p.a.
$4,000 to $50,000

Proof of a regular permanent income
What are the pros and cons of low doc personal loans?
Pros
You can still get a personal loan even if you're not eligible for a standard personal loan. Even if you have no or a bad credit history, you may still be able to apply.
These loans are quick and easy to apply for, as less documentation is needed.
Cons
Low doc personal loans can be more expensive than standard personal loans. This is because the interest rate may be higher.
Your loan term may also be shorter, and the loan may be less flexible than standard personal loans.
How can I compare low doc personal loans?
Before you apply, it's important to compare your options. That way, you can find a loan that's cheap and suitable for your circumstances. Here's what you need to consider:
How much does the loan cost? Compare interest rates across a number of loans to find the most affordable loan. Apart from interest, you should also consider fees and the comparison rate. A loan could have low interest but high fees, which will increase the cost of your loan. Check the comparison rate, which includes interest and fees. This will give you an idea of how much the loan actually costs.
Can I afford the loan? Low doc loans come with higher interest rates, making this loan comparatively expensive. The question is, can you afford the higher repayments? Check if your repayments fit comfortably within your budget.
How much can I borrow? Each lender will have maximum and minimum lending amounts. Does the lender offer the amount you want to borrow?
What's the loan term? The loan term is how long you have to repay the loan. Loan terms will affect your repayments. Shorter terms will mean higher monthly repayments in the short run. With a long term, you'll have smaller monthly repayments but the loan could cost you more on the whole. This is because you'll be paying interest for the entire time, the cost of which can add up.
Does the loan require security? A low doc loan can be either secured or unsecured. Typically, borrowing amounts for unsecured loans are lower than for secured loans. For secured loans, you should check what type of security the lender requires. There may be some conditions, for example, the age of your car.
What documents are required? You should check what kind of documentation the lender requires and whether you can provide it.
Am I eligible? Do you meet the lender's minimum requirements to qualify for the loan? Your application could be rejected if you don't.
What's the repayment schedule and is it flexible? Can the repayment schedule be tailored to suit your cash flow? Can you make free additional repayments to pay off the loan early, or will you face a penalty?
How can I increase my chances of getting approved if I'm self-employed?
While there is no guarantee you'll be approved for a loan, there are a few things you can do to bolster your application. These include:
Applying with a guarantor. When you apply with a guarantor, the lender has a guarantee that the loan will be repaid. Apart from increasing your chances of approval, you may also receive a lower rate. You can read more about guarantor personal loans here.
Applying with another person. A joint personal loan application is not the same as a guarantor personal loan. With a joint application, you and the person you're applying with are equally responsible for the loan. You will both need to meet the lender's criteria, but it may spread the risk and help with your application.
Provide security. A secured loan is less risky for the lender. This is because it can repossess the asset if you default. You can provide security, like your car, to improve your chances and get a discount on your interest rate.
Apply for a small amount. Don't apply for a large sum. The larger the loan, the bigger the risk for the lender. Applying for a smaller amount may help you get across the line.
Can I get a low doc personal loan if I have bad credit?
Some lenders offer low doc loans for bad credit applicants. These loans usually have personalised interest rates. This means that your credit score will determine how much interest you're charged. A good score means lower interest, while a bad score means higher interest. Bad credit low doc loans tend to cost more, so you need to look into whether these loans are affordable.
If you're unsure about your credit score, you can check it for free on Finder.
What should I avoid with low doc personal loans?
Getting into debt you cannot afford. Check the cost of the loan and make sure you can afford it. You should be able to comfortably include your repayments in your budget. You should also avoid borrowing more than you need.
Multiple applications. Every loan application shows up on your credit report. Several applications within a short period can have a negative impact on your credit score, making it harder for you to get a loan in the future. Select a single loan that you're eligible for and that suits your needs, and apply with that lender.
Long-term repercussions and legal issues. Once you sign a loan agreement, you are bound to its conditions. You will have to pay the loan and all the fees. Keep in mind that for unsecured loans, the lender can initiate legal proceedings against you if you don't repay the loan. It can also report the debt to a credit reporting body like Equifax and use the services of a debt collector. For secured loans, your asset could be repossessed if you default.
What documents will I need to apply for a low doc personal loan?
This will vary from lender to lender. You may be asked for the following:
Income declaration. A declaration of your income signed by an accountant will usually be required. In some cases, this may be all that you have to provide.
ABN/ACN. Your Australian Business Number or Company Number may be required.
GST registration. You may also have to provide evidence that your business is registered for GST. You may be asked for a minimum of 12 months or 2 years of statements.
Business Activity Statements (BAS). Copies of your BAS that you submit to the ATO may be requested. It can be 12 months' or as much as 2 years' worth of statements.
Bank statements. Bank statements from your personal or business account may be needed.
Tax returns. At least 2 years of old tax returns are usually required.
How can I apply for a low doc personal loan?
🤔 Work out how much you need to borrow and what you can afford. You can use a personal loan calculator to help you.
🔎 Start comparing lenders and loan products. Don't forget to compare interest rates, fees and eligibility criteria. You can use the comparison table above.
✅ Select a lender. Click "Go to site" to be directed to the lender's page, or "More info" if you want to read about the lender.
🖨️ Organise and prepare the required documentation. This will make the application process easier.
📱 Apply. Most lenders have their applications online.
Why compare personal loans with Finder?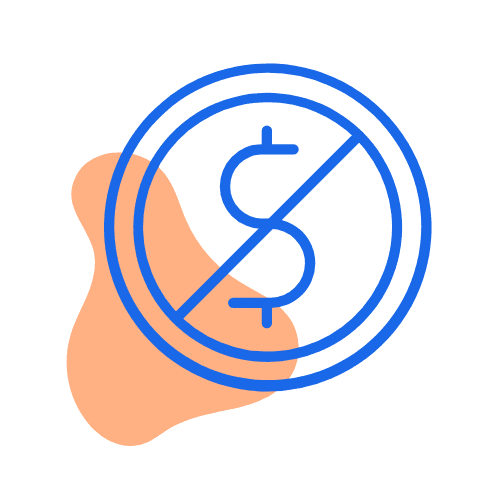 We're free
Our personal loan comparison is completely free to use. There are no costs at all for you to use our database to find a better deal. Better still, we regularly run exclusive deals that you won't find on any other site.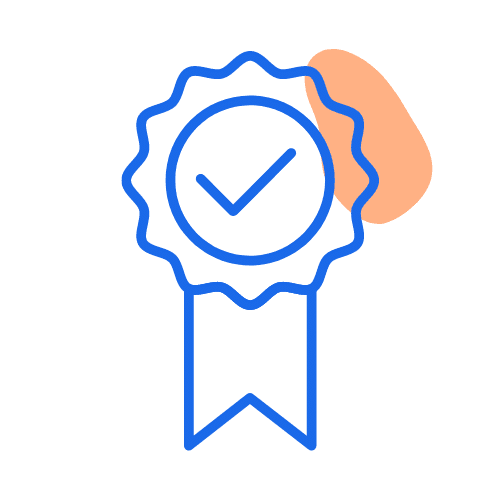 We're experts
We've researched and reviewed hundreds of loans as part of our
Finder Awards
. Our database and tables are always up-to-date and our in-house experts regularly appear on Sunrise, 7News and SBS News.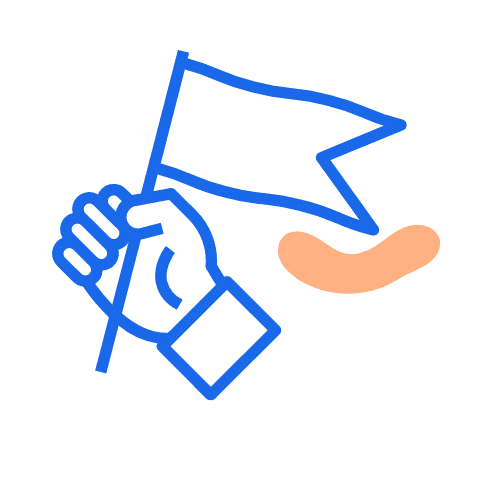 We're independent
We are independently owned and have a mission to help Australians make better financial decisions. That means our opinions are our own and you can compare nearly every personal loan in Australia (and find a better deal).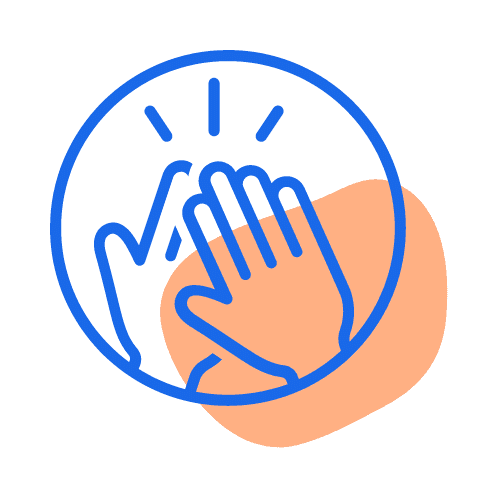 We're here to help
Since 2014, we've helped 300,000+ people find a personal loan by explaining your options simply. You don't need to give us any details to use our comparison. We're here to help you make a decision.