Bad Credit Personal Loans
A bad credit personal loan with guaranteed approval doesn't exist.
We're reader-supported and may be paid when you visit links to partner sites. We don't compare all products in the market, but we're working on it!
Any lender that claims they can guarantee approval for a personal loan are most likely a scam. Lenders that promise your application will be approved use this as a way to charge excessive interest and fees or get you to sign a contract with unfair or illegal terms.
Credit scores and credit history help lenders determine whether someone will be able to responsibly manage a loan. Negative listings on your credit history, such as late payments or default accounts, can seem risky to lenders. This makes it harder to get your application approved.
Although, you can still get a loan even if you have a bad credit history. The downside is that these options higher fees, interest rates and other restrictions when compared to other personal loans. This makes it important to carefully compare the options available before deciding if this type of loan is suitable.
Are you struggling financially?
If you're struggling financially and would like to speak to someone for free financial advice, information and assistance you can call the Financial Counsellors hotline on 1800 007 007 (open from 9:30am to 4pm, Monday to Friday). If you are suffering financial problems related to the coronavirus pandemic you may be eligible for additional support. Find out more here: https://www.finder.com.au/coronavirus-financial-help

⚠️ Warning about Borrowing
Do you really need a loan today?*
It can be expensive to borrow small amounts of money and borrowing may not solve your money problems.
Check your options before you borrow:
For information about other options for managing bills and debts, ring 1800 007 007 from anywhere in Australia to talk to a free and independent financial counsellor
Talk to your electricity, gas, phone or water provider to see if you can work out a payment plan
If you are on government benefits, ask if you can receive an advance from Centrelink: Phone: 13 17 94
The Government's MoneySmart website shows you how small amount loans work and suggests other options that may help you.
* This statement is an Australian Government requirement under the National Consumer Credit Protection Act 2009.
Personal loan options for people with bad credit history
If someone with bad credit history wants to apply for a personal loan, there are a few different options they can consider. This includes:
Is guaranteed loan approval possible?
If a lender has offered you a personal loan with guaranteed approval, this is likely a scam. No personal loans are "guaranteed" and lenders that promise you will be approved are often looking to charge you excessive interest and fees or get you to sign a contract with unfair or illegal terms.
You can check if a lender is legitimate by verifying that it's listed with ASIC or seeing if they appear on ASIC's "do not deal with" list. If you think you're being scammed, stop dealing with the lender immediately and report the scam to ASIC.
How much do bad credit loans cost?
The costs can vary depending on factors including the lender, the type of loan and the amount borrowed. However, lenders must not charge more than the following amounts:
Loans under $2,000 with terms between 16 days and one year
Establishment fee of 20% of the principal
Monthly fee of 4%
Loans between $2,001 and $5,000 with terms between 16 days and two years
Establishment fee of $400
A maximum interest rate of 48%, including all other fees and charges
Loans over $5,000 with terms between 16 days and two years
All fees and charges must not be more than 48% p.a.
Lenders that offer personal loans to bad credit borrowers
Sunshine Short Term Loans
This is a short-term loan offer with a fast and easy online application for good or bad credit borrowers. You can
apply today to get approved
for up to $2,000. Get your loan funded in 30 minutes - conditions apply.
Loan Amount: $2,000
Loan Term: 9-14 weeks
Turnaround Time: 30 minutes - conditions apply
Fees: 20% of loan amount + 4% of loan amount each month
Bad credit borrowers OK
Quick & easy Approval
Go to site
More info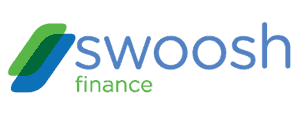 Swoosh Finance
Borrow up to $4,584
Loan term up to 1 years
Instant online decision
100% confidential application
Swoosh Finance
Swoosh Finance offer fast, reliable, and hassle-free secured loans up to $4,584 for when you are in need of money.
Loan amount: $4,584
Loan term: 60 days -12 months
Turnaround time: Next business day
Fees: $416 + 47% p.a. of borrowed amount
Things to consider before applying for a loan with bad credit history
As with any loan, approval is determined based on a range of eligibility factors and lending criteria. So, before applying, it is important to check the details and requirements of a loan to decide if it is suitable. Some other actions to consider include:
Checking your credit score to see where you stand
By checking your credit score you can get an idea of your credit position and any details that may affect the chances of loan approval.
Discussing your options with a qualified professional
If you're struggling financially and need help, the Financial Counsellors hotline (1800 007 007) offers free support and advice from qualified professionals. This can help you make decisions that fit with your current circumstances.
Not making too many credit applications at once
Applying for more than one loan at a time (or over a short amount of time) is a red flag to lenders and can hinder the chances of loan approval now and in the future. If applying for loans, apply for one and wait for a response before taking further action.
Using a personal loan calculator
This will ensure you don't apply for a loan you can't afford. Lenders, when reviewing your application, will only approve your loan if you can afford the repayments.
How to use a personal loan calculator
How do I know if I have a bad credit history?
Although the definition of "bad credit" differs between each lender, bankruptcy, defaults and Part 9 debt agreements are all red flags to lenders and generally will place you in the bad credit history category.
However, your credit file also holds other important financial information which may look bad to prospective lenders. This includes late bill payments, late loan repayments, multiple credit applications or exceeded credit card limits. There are varying levels of how bad your credit file can look to lenders, so be sure to check and compare the application criteria for personal loans to see if you may be eligible.
Picture: Shutterstock
More guides on Finder