Finder makes money from featured partners, but editorial opinions are our own.
Best investment and stock trading apps in Australia (2023)
The 9 best investment apps in Australia have high user ratings, low fees and are user-friendly.
There are dozens of stock trading apps available for Australians to buy and sell shares, ETFs, digital currencies and more. Many of these platforms now offer mobile apps, making it easier than ever to place a trade from anywhere.
But finding the best trading app for you is about understanding what you want to trade, how often you intend to place a trade and what types of tools are most important.
To make it easier to compare, we've sourced a list of the 10 top trading apps in Australia and highlighted some of their best (and not-so-great) features.
Best Australian stock trading apps for 2023
Our best trading app methodology
We analysed 39 trading platforms that were available to Australians in 2023 to come up with the highest-rated investment apps. Finder's proprietary "best trading app" algorithm rates platforms by the following criteria:
Average user ratings on the App and Play Stores
Platform and brokerage fees
User-friendliness
Access to ASX and US markets
Live chat support
Average app sign-up time
Availability on iOS and Android devices
Biometric login option
Availability of PayID
Availability of advanced order types via the app
Access to company financial details via the app
App stock alerts
Only trading apps with more than 50 reviews in the App Store and Google Play stores were included in our list. For more information about how our algorithm works, head to our full methodology explainer.
1. eToro: Best trading app for US trades (Finder Award winner)
2. CMC Markets Invest: Best app for ASX trades (Finder Award winner)
3. IG: Best trading app for low-costs (Finder Award winner)
4. Syfe: Best trading app for beginners
5. Douugh: For auto-investing on the go
6. Stake: Cheapest for CHESS-sponsored stocks
7. Westpac Share Trading: Best rated app banking app
8. Revolut: For gold and silver trading
9. nabtrade: For the 4% p.a. high-interest cash account
10. Spaceship Voyager: Best investment app 2023 (Customer Satisfaction Awards)
How do trading apps work in Australia?
Stocks and exchange-traded funds (ETFs) are listed on various stock exchanges around the world. To buy stocks from these exchanges, you'll need a stock broker to act on your behalf. This is where trading platforms come in.
Trading platforms and apps let you enter buy or sell orders of stocks, which are then executed by a broker.
It's worth noting that stock brokers and trading platforms partner with different exchanges, so the types of stocks you'll be able to trade depend on which platform you choose to go with.
Some trading platforms partner with just 1 or 2 exchanges such as Wall Street's NYSE or NASDAQ, while others like Interactive Brokers connect you to dozens.
Here in Australia, we have the aptly named Australian Securities Exchange (ASX), but there are many others around the world, including the New York (NYSE) and London (LSE) stock exchanges.
In Australia, most trading apps let you trade Australian stocks on the ASX while others only offer US-listed stocks. There are also a few global trading apps that offer stocks listed in other markets and these include Interactive Brokers, CMC Markets and eToro.
How to find the best trading app for you
When it comes to choosing a trading app, there's no one best option that'll suit everyone's needs.
Instead, it's best to compare fees and features, choosing the app that aligns with your personal needs at the lowest price.
Here's what to consider when choosing a new trading app:
ASIC-regulated (see below)
User-friendliness
What investments do you want to trade: shares, ETFs or options
Where you want to trade: apps will only grant you access to specific markets, so keep where you want to trade in mind when choosing an app
Educational resources
Trading and other fees
Extras and rewards that the trading app provides
Minimum investment features
Whether your broker is CHESS sponsored (you can see a list of CHESS-sponsored brokers here)
Auto invest/round-up features
Investors should prioritise simplicity, security and cost-effectiveness when choosing a trading platform. This might involve researching a platform's user interface and security features, as well as its fees and commission structures.
ASIC-regulated trading apps
Before you do anything else, you'll want to make sure the trading app you are signing up to is regulated by The Australian Securities and Investments Commission (ASIC) and holds an Australian Financial Services License (AFSL).
Unfortunately, fake or scam trading platforms that can appear legitimate are a growing problem. According to consumer watchdog ACCC, Australians lost $1.5 billion to investment scams in 2022 alone.
The best measure you can take to protect yourself is to check the trading app you're signing up to has an AFSL number that is registered with ASIC. At Finder, we only feature AFSL licensees in our investment guides and comparison tables.
How beginners can choose trading apps
There's also no single best share trading platform for beginners. Instead, you could compare the following:
Low fees
Educational resources
Low minimum deposits
Fractional shares – although if you want to buy

CHESS-sponsored shares

, you won't be able to buy them in fractions
User-friendly features
Auto or micro-investing features
Copy trading
What fees do trading apps charge?
The cost of investing in stocks can be very different depending on which exchange the stocks are listed in. For example, stocks listed in Australia can be more expensive to trade than stocks listed in the United States, where greater competition has seen fees drop dramatically over the last few years.
Here are the main fees to look out for when buying and selling stocks through a trading app:
Brokerage (aka commission) fees: This is charged by the broker every time you place a buy or sell order and can range from 0% to 1% of your trade
Custody fees: Some brokers (typically in the US) charge an annual custody fee to hold stocks under your name
Currency conversion fee: If you are trading stocks listed in foreign currencies, you'll typically be charged a fee for converting your funds into the currency of the stock you wish to trade.
Inactivity fee: Some brokers charge a fee if your account has been inactive for a certain length of time.
Subscription fees: Some brokerage firms in Australia charge an account maintenance or subscription fee to access advanced features
There are many other types of fees you can be charged, such as an account closure fee, a money transfer fee and even a fee if you don't place enough trades in any given month. Make sure to do your homework before signing up.
Compare other share trading apps
Important: The standard brokerage fee displayed is the trade cost for new customers to purchase $1,000 of either Australian or US shares. Where a platform charges different fees for both US and Australian shares we show the lower of the two. Where both CHESS sponsored and custodian shares are offered, we display the cheapest option.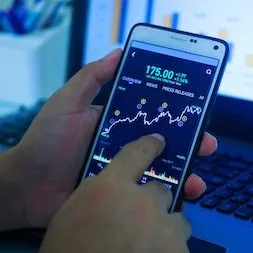 Share trading platform news: December 2023
ETF provider Betashares has launched a $0 brokerage investment platform that lets you buy units in individual ASX-listed ETFs or auto-invest into ETF portfolios.
The criminal trial against Sam Bankman-Fried (SBF), the founder of disgraced crypto exchange FTX, starts in the first week of October. SBF is alleged to have defrauded customer funds for his own use in business operations and political donations.
Interactive Brokers Australia has been slapped with an $832,500 fine by ASIC for failing to identify suspicious trading activity by one of its clients.
Sharesies has introduced a new monthly fee structure of $5, $10 or $20 per month for unlimited trades up to a certain amount. Alternatively, you can still pay as you go.
CommSec has launched a new global trading platform that lowers its fees for US stocks to US$5 per trade.
Tiger Brokers has launched an AI-powered chat bot called TigerGPT. While the feature is still in beta mode, Tiger says the AI bot will be able to access live stock data and subscription-only investment data.
Why you can trust Finder's share trading experts
We're free
Our comparison tables are completely free to use. We link you directly to the brokers' secure application page. On a regular basis, we update the fees and conditions of all share trading platforms in our database.
We're experts
We've researched and rated 40+ trading platforms and brokers as part of our Finder Awards. We've published 100+ guides, and our in-house experts regularly appear on Sunrise, 7News, and SBS News.
We're independent
Unlike other comparison sites, we're not owned by a bank, insurer, or broker. That means our opinions are our own, and you can compare nearly every share trading platform and broker in Australia on Finder.
We're here to help
Since 2016, we've helped over 300,000 Australians find the right stockbroking account by comparing fees and account features. We'll never ask for your personal information. We're here to help you make a decision.
Have you had these questions about share trading apps?