Credit Card Finder
If you want to rack up rewards, get a balance transfer, pay less interest or save on fees, we can help you find a credit card that works for you.
We're reader-supported and may be paid when you visit links to partner sites. We don't compare all products in the market, but we're working on it!
Current credit card offers
There are many credit cards available and looking at a few options will help you find the one that's right for you. Check out the cards side by side in the table below and see more details about each one by clicking on the card's checkbox.
subject to our disclaimer
. There is no perfect order or perfect ranking system for the products we list on our Site, so we provide you with the functionality to self-select, re-order and compare products. The initial display order is influenced by a range of factors including conversion rates, product costs and commercial arrangements, so please don't interpret the listing order as an endorsement or recommendation from us. We're happy to provide you with the tools you need to make better decisions, but we'd like you to make your own decisions and compare and assess products based on your own preferences, circumstances and needs.
What is Credit Card Finder® and how can I use it?
Credit Card Finder® is a free, Australian-owned service that you can use to compare credit card offers from banks, credit unions and other financial institutions. We've been around since 2006 and keep a database of virtually every credit card on the market in Australia. You can compare cards by bank or brand, read credit card reviews and check out the latest introductory offers. You can use Finder's guides and tables to inform your decision and find the best credit card for you.
When you do find a credit card that you want to apply for, just click the "Go to Site" button in the table or review. This takes you to the official application page, where you can read the full terms and conditions before starting a secure, online application with the bank or lender. This also means that Finder doesn't collect your personal details or information during the application process.
February 2021 - Popular credit card offers on finder.com.au*
| Category | Name | Card | Current Offer | Annual Fee |
| --- | --- | --- | --- | --- |
| Frequent Flyer | Qantas Premier Platinum | | Receive 100,000 bonus Qantas Points and 75 bonus Status Credits when you meet the spend requirements. | $199 first-year annual fee ($299 p.a. thereafter) |
| No Annual Fee | Coles No Annual Fee Mastercard | | Get 0% interest on purchases and balance transfers for the first 12 months with no balance transfer fee with this Coles credit card. | $0 p.a. |
| Balance Transfer | Citi Rewards Card | | Save with 0% p.a. interest on balance transfers for the first 30 months with no balance transfer fee. | $49 annual fee for the first year ($149 p.a. thereafter) |
| Low Rate | ANZ Low Rate Card | | Save with 0% p.a. interest on balance transfers for the first 20 months with no balance transfer fee. | $0 annual fee for the first year ($58 p.a. thereafter) |
---
Types of credit cards
There are many different kinds of credit cards available in Australia and finding the right one for you depends on your current circumstances and future goals. You can check out the most common Australian credit card categories below.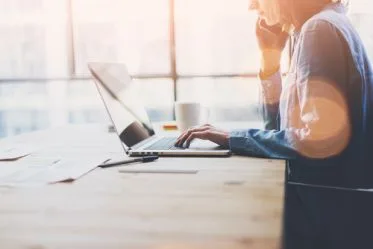 Balance transfer
Move your high interest debts to a low or 0% interest balance transfer credit card and pay off your debts faster.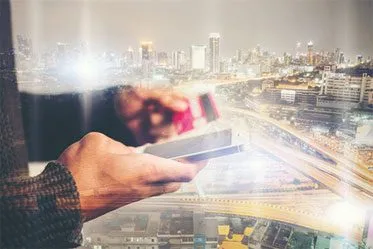 No annual fee
Save on yearly credit card costs with a $0 annual fee credit card, including promotional offers and cards with no annual fee for life.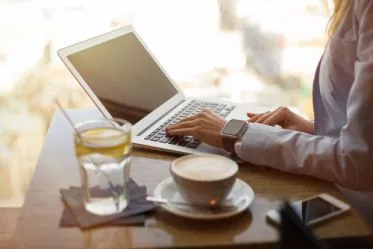 Low interest rate
Save on interest on purchases and reduce your chances of falling into debt with a low or no interest credit card.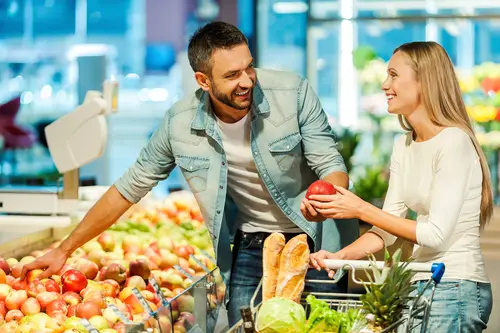 Rewards
Get rewarded as you spend with points, cashback and other goodies you can redeem with a rewards credit card.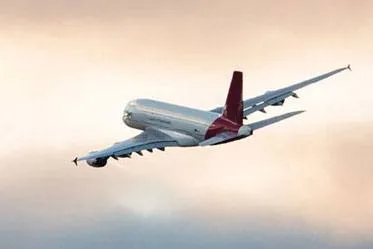 Frequent flyer
Compare frequent flyer credit cards that let you earn points on everyday purchases so you can redeem your next flight (or other reward) faster.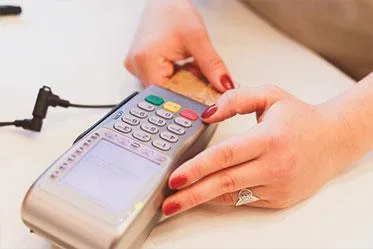 0% Foreign fee
Use a credit card to shop overseas and online, save with 0% foreign transaction fees and earn points on holiday expenses.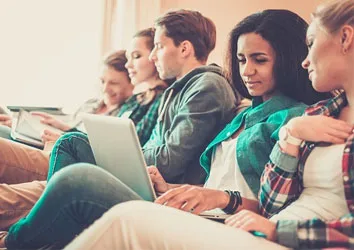 Student
Manage your student expenses and establish your credit history by comparing a range of student credit cards.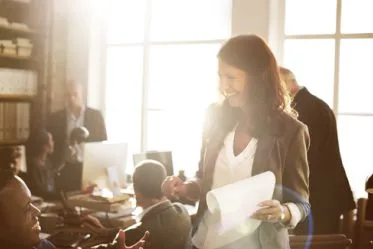 Business
Keep track of your business expenses, earn reward points and manage employee spending under one account.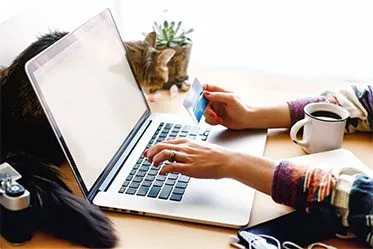 Intro offers
Enjoy a 0% p.a. promotional period, pay no annual fee for the first year or receive bonus points with a credit card introductory offer.
---
How should you pick a credit card?
At first glance, it might seem like there are way too many credit cards to compare, but cards typically fall into two broad categories: one for spenders and one for savers. Here's how 2 cards (A for spenders, B for savers) stack up against each other and what to consider when looking at each feature.
| Fee or Feature | Card A | Card B | Comparison |
| --- | --- | --- | --- |
| Annual Fee | $350 | $49 | The flat amount you'll pay per year just to use the card. Rewards and frequent flyer cards will typically charge a higher annual fee than those with fewer bells & whistles designed for people looking to save. |
| Purchase Interest Rate | 19.74% p.a. | 12.99% p.a. | The amount of interest you'll pay on your balance if you don't pay it off by the due date. The lower the interest rate, the better. However, if you never carry a balance, this doesn't need to be a major consideration. |
| Interest-Free Period | 55 days | 55 days | The maximum amount of time you'll get before you're charged interest on purchases. The longer the better and outside of introductory promotions, most cards offer between 44 - 62 days. |
| Balance Transfer | N/A | 0% p.a. for 20 months with 1.5% fee | If you decide to transfer debt from another card, this is the interest rate you'll pay on the amount and for how long. The lower rate, longer time and lower fee, the better. |
| Cash Advance Rate | 21.99% p.a. | 22.99% p.a. | What you'll pay if you make a cash-equivalent transaction, and usually what the balance transfer reverts to after the intro period. You will not get any interest-free days, so this cost can add up quickly. |
| Foreign Transaction Fee | 0% | $3 or 3%, whichever is greater | The amount you'll be charged on purchases made in a foreign currency overseas or online, charged as a percentage of the transaction amount. The lower this fee, the better. |
| Rewards Program | Frequent Flyer | N/A | The kind of points (if any) you'll earn for your spending. These rewards are potentially very valuable if you use them. Common programs include frequent flyer, bank rewards and supermarket loyalty schemes. |
| Bonus Points | 100,000 | N/A | Any introductory bonus point offer available. You'll have to meet a spend requirement to get them and these are typically worded like "100,000 bonus points when you spend $3,000 in the first 90 days". |
| Points / $1 Spent | 1 | N/A | How many points (if any) you'll earn for your eligible spending. It's important to pay attention to how many points you earn, as well as what those points are worth when you go to redeem them. |
| Insurance Covers | Purchase & travel | Purchase | Available insurance covers (if any) that are included with the card. Common types include overseas medical insurance, extended warranty cover, price guarantees and and purchase protection. |
| Contactless Payments | Compatible | Compatible | Most credit cards in Australia let you tap to pay and are compatible with digital contactless payment platforms, including Google Pay, Apple Pay, Samsung Pay and more. |
| Other Perks | Lounge passes | N/A | More premium offerings like black and platinum-tier cards, can feature perks like airport lounge passes, free wine when you dine, complimentary hotel stays and more. |
---
Some Australian credit card providers we review
If you already have a bank or lender in mind, you can use Finder's comprehensive guides to review the bank's current credit card offers. If the provider you're interested in isn't on this table, click here to see the full list of providers.
---
Credit card fast facts
Credit cards vs. debit cards. The difference between a credit card and a debit card is whose money you're spending. When you use a debit card, even if you tap and use Mastercard or Visa debit, you're spending your own money. To make a purchase using your debit card, you have to have those funds in your transaction or savings account first. When you spend on a credit card, you're borrowing money from the lender that you'll eventually have to pay back. This means you don't have to have any dollars to your name to make purchases, and unfortunately also where spending on a credit card can get you into trouble.
How credit card companies make money. There are two main ways credit card companies make money:

Fees: annual fees, late fees, cash advance fees, interchange fees, etc.
Interest: typically, when you carry a balance from month to month you'll be charged interest on the balance.

Security measures. Most people associate credit cards with secure purchasing and protection thanks to their zero liability policies. These make it so that if an unauthorised or fraudulent charge is made on your account, you won't be held responsible for it.
Using a credit card at the ATM. While you can withdraw money from an ATM using your credit card, it will cost you and should be an absolute last resort. On top of being charged a cash advance fee, you'll also be charged interest on the amount at the higher cash advance rate and won't get the interest-free grace period.
The difference between Visa and Mastercard. Neither Visa nor Mastercard actually issue credit cards, they are the networks that process the transaction between the issuer (eg. NAB) and the merchant (eg. Bunnings). There is almost no difference between the two. Both are widely accepted around the world and offer similar perks and benefits. When choosing a new card, other features and fees are more important than the logo in the corner.
Credit card numbers. Credit card numbers are 16 digits long. The first one or two digits represent whether its a Visa, Mastercard or American Express. Digits 2 - 6 represent the financial institution or bank that issued the card, and the following 9 digits represent the account number. The final digit is a "check" number, used to verify that the card number is valid. The CVV number is the 3 or 4 digit security number on the back of the card.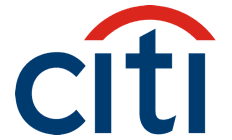 Citi Rewards Card - Balance Transfer Offer
0% p.a. for 30 months on balance transfers with no balance transfer fee. $49 annual fee for the first year ($149 p.a. thereafter).
---
The pros and cons of credit cards
Pros
Flexibility. If you've got a big purchase to make or a bill to pay but don't have the cash in the bank, a credit card can give you the money you need. You can then pay it back straight away or over time.
Convenience. Credit cards are easy to use when you're shopping in-store, online and overseas. As well as an actual card, many options also offer mobile payments. Credit cards also come with multiple layers of security and fraud protection, so your money is safe even if something happens to your card details.
Rewards. Using a credit card can give you "something for nothing". As long as the rewards you earn are more valuable than the cost of any interest and annual fees, credit cards can be a great way to get cashback, merchandise, frequent flyer points and more.
Cons
Debt. Credit cards are an easy way to get into debt if they are not managed properly. On top of spending money you don't actually have, credit card interest costs add up quickly if you don't pay your balance back in full.
Cost of borrowing. Compared to some other loan products, credit cards are relatively expensive. The average interest rate for an Australian credit card is about 17% and the annual fees can eat into your budget on some of the more premium cards.
Surcharges. Some businesses add a surcharge to credit card payments to cover the cost of processing. These surcharges are becoming less common but where applied, will usually add between 1% - 2% to the total purchase cost.
---
Frequently asked questions about credit cards
What is a credit card?
Credit cards let you borrow money at the time of purchase. This is useful when you don't have enough money or don't want to pay the entire amount immediately. If you pay off your balance on time, the credit card is like an interest-free loan from the purchase date until the payment due date. If you're unable to do this, your purchases will begin collecting interest on top of the amount owed. Credit cards are issued by many banks in Australia, but the majority belong to the global payment networks of Mastercard, Visa or American Express.
What do I need to get a credit card?
All credit cards have eligibility criteria you need to meet to be approved. These include age (you must be at least 18 years old), minimum income, residency status and credit history. Cards with more perks and features tend to have stricter requirements than typical "starter" or "no frills" cards. When you're applying, you'll also need to provide proof of your income, residency, identification and information about your assets, expenses and liabilities.
What will getting a credit card do to my credit score?
Every time you apply for a credit card, it will be recorded on your credit file. Whether you're approved for the credit card, your credit limit and whether or not you make timely repayments will all impact your credit history.When you apply for credit in the future, whether it's for a credit card, personal loan or mortgage, the lender will base part of their decision on your credit score. If you have a bad credit history and low credit score, you're unlikely to be approved for a credit card.
Can I get a credit card with a bad credit history?
Having a poor credit history doesn't automatically disqualify you from getting a new credit card, but it will make it more difficult. It's wise to speak to your current bank or lender before applying for a card online. If a credit card isn't presently an option, an unsecured personal loan could be a viable option.
How do I choose the right credit card for me?
When deciding on a credit card you'll need to consider your current financial circumstances and your future financial goals, and then compare cards to find the one that best fits your situation.
Current financial circumstances: How much you can afford to spend, how much you can afford to repay and how much credit you can manage.
Financial goals: Financial goals can include major purchases, travel aspirations, building credit history, consolidating existing debt and many others.
Card features to compare: Not all features will be equally important to every person. For example, if you aren't interested in rewards points the earn rate won't be relevant to you. Some primary features to look at include: the annual fee, interest rates, interest-free period, availability of rewards or frequent flyer points, balance transfer offer and the eligibility criteria.
Find
the credit card you want by looking at different card types or banks, or read our guides to decide.
Find
Compare
the latest Australian credit card offers in our credit card comparison tables to reach an informed decision.
Compare
Apply
for your new credit card securely via the bank or lender's online credit card application form.
Apply
Back to top
---
Read more on this topic