Compare ANZ Credit Cards
Compare ANZ credit cards with features like 0% interest rate offers, rewards, frequent flyer points and premium perks.
We're reader-supported and may be paid when you visit links to partner sites. We don't compare all products in the market, but we're working on it!
ANZ offers a variety of credit cards for both individuals and businesses. ANZ credit cards are compatible with Apple Pay, Google Pay, Samsung Pay and more. When you're comparing credit cards look at the rates, fees, rewards and perks to help you find one that is right for you.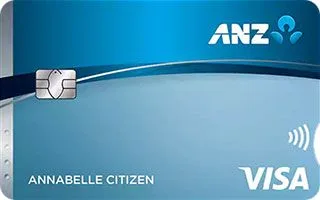 ANZ Low Rate
0%

p.a. for 30 months on balance transfers

Eligibility criteria, terms and conditions, fees and charges apply
ANZ Credit Card Offer
A no-frills card with a long-term 0% balance transfer offer, a low ongoing purchase interest rate plus a first-year annual fee waiver.
$0 first-year annual fee ($58 p.a. thereafter)
0% p.a. on balance transfers for 30 months with no BT fee (reverts to 20.24% p.a.)
Purchase interest rate: 12.49% p.a. | Up to 55 days interest-free
Minimum credit limit: $1,000 | Up to 3 additional cardholders at $0
Compare ANZ credit cards
The benefits of banking with ANZ
Here are some of the additional perks you can look forward to when you hold an ANZ credit card:
ANZ offers a comprehensive Internet banking service that you can use to manage your accounts on any compatible desktop, tablet or mobile device. With ANZ Internet Banking, you can activate your card online, access your account details, check your balance, make payments, review statements and update your details.
Mobile payment and banking options
ANZ offers mobile banking solutions, including the ANZ App. This app is designed to be simple to use without eating into a lot of your mobile data. ANZ also offers compatibility with Apple Pay, Google Pay, Samsung Pay, Fitbit Pay and Garmin Pay. This means you can manage your account details and tap-and-go for payments with a compatible smartphone or device.
The Falcon anti-fraud protection system from ANZ monitors your account for suspicious transactions around-the-clock. If there are any unusual transactions on your account, ANZ will be in contact to confirm that you're using the card and not someone else's. If you can't be reached by the bank, your card will be temporarily blocked until you can be contacted. You're also covered by a Zero Liability Policy against fraudulent transactions, allowing you to get a refund if there are unauthorised charges on your card.
Visa — global reach, contactless payments and benefits
ANZ offers Visa credit cards, so you benefit from worldwide acceptance, contactless payments and privileges such as Visa Entertainment, which offers discounts on selected experiences like concerts and other events.
How to apply for an ANZ credit card
You can apply for an ANZ credit card online in around 5 minutes and should get a response within 60 seconds of submitting your completed application. Before you apply, make sure you meet the eligibility requirements for your chosen card. These vary between ANZ cards but generally include:
Age. You must be at least 18 years of age to apply for any credit card in Australia.
Income. You must have regular income and meet any minimum income requirements that are listed for your chosen ANZ credit card. Lower fee cards will fewer frills will have a lower requirement that premium rewards or frequent flyer cards.
Residency status. Most credit card issuers prefer you to be a citizen or permanent resident of Australia. But with ANZ, you may also be eligible for a credit card if you're a New Zealand citizen holding a special category visa. You may also be eligible if you are a non-permanent Australian resident with more than 9 months remaining on your Visa.
Information you need for your ANZ credit card application
Have the following details about yourself and your finances handy to assist with your ANZ credit card application.
Personal details. This includes your full name, email address, phone number, residential address and living arrangements. You also need to provide a valid form of ID, such as your Australian driver's license, Medicare card or passport.
Employment information. You will be asked to provide information about your current job, including your role, salary and employer's contact details. If you're self-employed, you'll also need to provide your accountant's details.
Financial documentation. As well as your salary, you'll need to provide details of any other income, such as government or superannuation payments, savings and shares. You also need to share details of any debts and estimate your regular ongoing expenses, such as rent or mortgage payments, groceries, petrol or insurance premiums.
Once you've submitted your online application for an ANZ credit card, you should get a response within 60 seconds. If you're approved, you should get your card within 5 business days, along with a welcome pack explaining how you can activate and start using your account.
Frequently asked questions
Want to know more about credit cards from ANZ? Here, you'll find answers the most frequently asked questions about ANZ credit cards. If you have another question, you can also get in touch with us using the form at the bottom of the page.
Read more on this topic