Platinum, Gold and Black Credit Cards Comparison
Get better points earn rates, higher credit limits and exclusive perks when you use a premium credit card.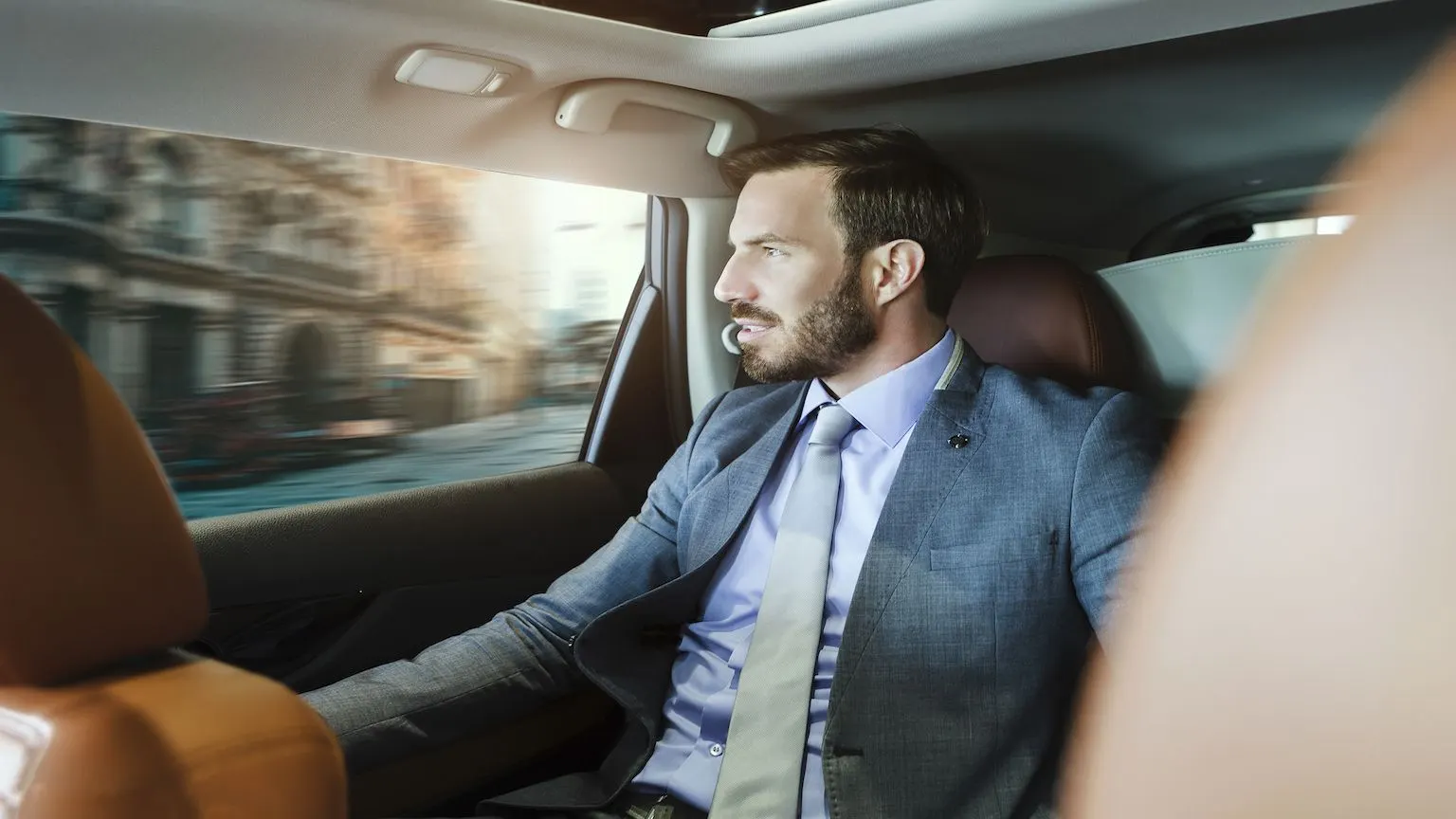 We're reader-supported and may be paid when you visit links to partner sites. We don't compare all products in the market, but we're working on it!
Platinum, gold and black credit cards are premium options that open the door to exclusive benefits. Designed for people who spend a lot on plastic, these cards are a step up from standard offers, with features like higher credit limits, more reward points and a huge range of complimentary extras.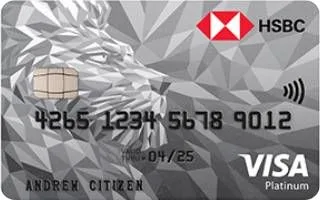 HSBC Platinum Credit Card
0%

p.a. for 36 months on balance transfers


Discounted $29 first-year annual fee

Eligibility criteria, terms and conditions, fees and charges apply
HSBC Credit Card Offer
Enjoy a 0% introductory balance transfer rate for 36 months, with no balance transfer fee.
$29 first-year annual fee (reverts to $129 thereafter)
Complimentary travel insurance and 2 lounge passes per year
Earn 1 HSBC Rewards Point per $1 spent in Australia and 2 overseas
Purchase rate: 19.99% p.a. | Cash advance rate: 21.99% p.a.
Compare Platinum, Gold and Black Credit Cards
When comparing premium credit cards, make sure to look at bonus points offers, what you need to do to get them, and the ongoing earn rate.
What's the difference between platinum, gold and black credit cards?
While they are all premium options, each represents a different level of status and service. Gold credit cards are a step up from standard cards, platinum credit cards are above gold, and black credit cards sit at the top of the pack.
Gold credit cards
Gold credit cards are the "entry level" option for premium credit cards and are designed to suit people who are interested in getting more features and benefits, but who don't want to pay much more than they would for a standard card. Some of the most popular features of gold credit cards include:
The features you can expect from a Gold credit card
More reward points per $1 than standard cards
Higher point caps than standard cards
Annual fees similar to standard cards, or slightly higher
Minimum credit limits typically starting from $4,000
Gold credit cards also have slightly higher income and credit history requirements than standard cards – but not as high as those of platinum or black cards.
Platinum credit cards
Platinum credit cards are considered more premium than gold cards and offer a wider range of features and more flexibility. They are designed for people who want to get more value from regularly paying with plastic. In comparison to gold options, platinum cards may include:
The features you can expect from a Platinum credit card
Complimentary international travel insurance with higher covers, domestic interstate flight inconvenience insurance and car hire insurance
Complimentary purchase protection insurance
More reward points per $1 spent than gold cards and higher reward points caps
Personal concierge services
Higher annual fees than gold cards, typically ranging from $87 to $1,200
Some platinum credit cards may also provide other spending benefits for customers. For example, platinum Bankwest credit cards offer no international transaction fees for purchases made overseas or online with an international retailer.
Platinum vs gold credit cards in Australia
One of the biggest differences between platinum and gold cards in Australia is that there is a larger selection of platinum credit cards than gold cards. In fact, while all of the Big Four Banks in Australia – ANZ, NAB, CommBank and Westpac – offer platinum cards, only CommBank offers gold credit cards for personal customers.
In terms of other differences, platinum cards offer higher minimum credit limits than gold cards, which can be a bonus if you spend a lot on credit and can responsibly manage your credit card payments. Platinum cards also charge higher annual fees than gold cards offered by the same provider, and offer more perks. If you want to compare platinum and gold credit cards side-by-side, looking at the costs, features and your own circumstances can help you choose one that works for you.
Black credit cards
Black credit cards are considered the ultimate in premium credit cards, with the highest level of service and broadest range of benefits. In addition to the complimentary extras that you can find on gold or platinum cards, a black credit card may provide:
The features you can expect from a Black credit card
The highest number of points per $1 for reward programs
Complimentary airport transfers
Flight upgrades
Dedicated travel booking services
A personal concierge service
A personal shopper
Invitations to exclusive events or promotions
Higher credit limits (sometimes up to $100,000)
Annual fees ranging from $349 to $700
Black credit cards are designed for high earners who pay with plastic very regularly. As such, the minimum income requirements for these cards are usually between $75,000 and $150,000. You also need flawless credit history to get a black credit card.
What to consider before applying
The benefits of a platinum, gold or black credit card are only worth it if they offer more value than the costs that come from any interest charges or annual fees. Asking the following questions before choosing which type of card to get will help you find options that work for you.
How often do you use your credit card? Premium gold, platinum and black credit cards are designed for people who regularly use a credit card, and their annual fees and credit limits reflect that. Many of the complimentary extras available on these cards, such as travel insurance, also require you to pay with plastic to activate them. If you don't use a credit card very often, you might want to consider a low rate or no annual fee option instead.
How much do you spend on your credit card? If you're considering a rewards option, you should make sure the value of the points you earn outweighs the cost of the annual fee. For more information, check out our guide on calculating the value of rewards points.
How much money do you earn? Gold, platinum and black credit cards typically have higher minimum income requirements than standard credit cards.
How many premium card features will you actually use? Complimentary extras can help offset the cost of a credit card, but only if you use them. When considering different cards, make sure you're realistic about which benefits you will use so that you can find a card that provides value based on your spending habits and circumstances.
Do you carry a credit card balance? Most gold, platinum and black credit cards have high standard interest rates. This means you could end up paying hundreds of dollars in interest every year when you carry a balance on one of these premium cards. If you don't pay your account off in full each month, you may want to consider a premium credit card that has a low ongoing interest rate.
How much are you willing to pay on an annual fee? Premium credit cards typically have higher annual fees than no-frill options. While the value you get from a card's benefits can justify this cost, make sure you consider whether or not the cost of a card's annual fee seems reasonable based on your circumstances.
Do you have an excellent credit history and credit score? These credit cards all require good to excellent credit history. If you have black marks on your credit file, such as late payments or defaults, you may not be eligible to apply for a gold, platinum or black credit card.
Frequently asked questions
What features should I compare when looking at gold, platinum or black cards?
Whether you are looking at a standard credit card or a more premium gold, platinum or black card, it's important to compare the different features based on your situation and goals. Some of key features to look at when comparing premium cards include:
Bonus point offers. Introductory bonus point offers may differ between gold, platinum and black cards, with black cards typically offering the highest amount of bonus points when you sign up.
Complimentary extras. Complimentary extras may include travel and purchase insurances, concierge services and other travel perks like airport lounge access or travel credit. When comparing black, platinum and gold credit cards, make sure you consider how many of the perks you will use, as this can help you decide if the cost of the account is worth it for you.
Reward points per $1. Black cardholders usually earn the most rewards points per $1 spent, followed by platinum and then gold cardholders. As an example, a standard rewards card could offer 0.5 points per $1, with the the gold version offering 1 point per $1, the platinum 1.5 points per $1 and the black card 2 points per $1 spent.
Reward point caps. If a reward credit card limits the amount of points you can earn per statement or year, the amount you can earn will increase with each level of card. This means a standard card would have the lowest points cap, followed by a gold card, then a platinum card and lastly a black card – giving the black card the highest point-earning potential.
Annual fees. When you're comparing cards from the same issuer, standard cards will have the lowest annual fees, followed by gold, then platinum and then black. Ideally, the value you get from the card's perks should balance out this cost.
Minimum income requirements. As a general guide, the more premium the card is, the higher the minimum income requirement. This means you will need to earn a higher income for black cards (and some platinum cards) compared to gold or standard cards.
Are platinum and black credit cards only for people who earn a high income?
Typically, yes. You'll need to earn a relatively high income to be eligible for a platinum or black credit card. Depending on the card, they can have minimum income requirements of between $30,000 – $70,000, although it can be even higher for the very top-tier cards.
When will I know if I'm approved for a platinum, gold or black credit card?
When you apply for the credit card, most issuers will let you know if your application has been approved or rejected within a minute. If you receive a pending response, this means the bank needs to spend more time assessing your application. In this case, you can usually expect a response within a week.
My credit card now caps the amount of frequent flyer points I can earn per month. Are there options I can choose to avoid this?
While some gold and platinum credit cards do have point caps, they tend to be higher than the caps on standard credit cards. Most black credit cards, on the other hand, offer uncapped points.
More guides on Finder
Visa Signature credit cards

Discover the unique benefits and compare Visa Signature credit cards from NAB, Citi, St.George, BankSA and more.

Best Platinum Credit Cards

If you want to get more rewards, higher credit limits, complimentary insurance and many other perks, here's how a platinum credit card could work for you.

High Credit Limit Credit Cards

If you want to buy big-ticket items or consolidate debt with a credit card, compare high credit limit options and weigh up the pros and cons here.

Visa Platinum benefits

From entertainment offers, concierge and travel services to travel insurance and more, cardholders can enjoy many different platinum perks. Read on to find out all about the benefits of being a Visa Platinum cardholder.