American Express Credit Cards in Australia
American Express credit cards offer the prestige, perks and points you'd expect from Amex, available for every budget.
We're reader-supported and may be paid when you visit links to partner sites. We don't compare all products in the market, but we're working on it!
Winner of the 2020 Finder Award for Best Credit Card Provider, American Express offers credit cards to suit a range of lifestyles and goals, including frequent flyer and reward points, no annual fees and low interest rates. You can use this guide to compare American Express cards issued in Australia, discover the benefits of Amex and learn how to apply.
American Express Credit Card Offer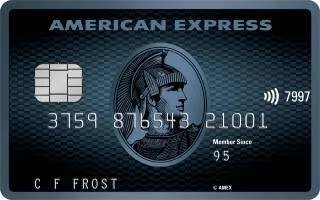 American Express Explorer Credit Card
Receive
90,000
bonus Membership Rewards points
Plus a $300 Statement Credit
Eligibility criteria, terms and conditions, fees and charges apply
American Express Credit Card Offer
The American Express Explorer Credit Card offers 90,000 bonus Membership Rewards Points, a $300 statement credit and up to 2 points per $1 spent, uncapped.
Receive 90,000 bonus Membership Rewards Points and a $300 statement credit when you apply as a new customer, are approved and spend $3,000 in the first 3 months.
Earn 2 points per $1 spent on everyday purchases and 1 point per $1 spent with government bodies.
Yearly $400 travel credit and complimentary travel insurance when you pay for your return trip on your card.
Annual fee of $395 and purchase interest of 20.74% p.a.
American Express Credit Cards Comparison
American Express Credit Cards in Australia
Compare the details of these popular American Express credit cards available in Australia:
Types of American Express credit cards
American Express offers credit cards to suit both personal and business needs. Amex is renowned for its platinum products and competitive rewards options, but it offers low rate cards and low fee cards as well. You can compare the different types of American Express credit cards available in Australia below to find the right one for you.
Rewards credit cards
American Express rewards credit cards give you access to the Membership Rewards programs and earn Membership Rewards Points per $1 spent on eligible purchases. If you're new to Amex, you could also take advantage of an introductory bonus points offer on the card you choose – which can sometimes be as high as 200,000 points when you meet the spend requirement.
You can use Membership Rewards points to shop online at David Jones, Ticketmaster, Webjet or helloworld. You can also use points for any purchases through Select + Pay, book future holidays through American Express Travel or redeem your points for gift cards with big brands including Coles, David Jones, Myer and WISH (Woolworths Group).
If you want frequent flyer points, you can exchange your Membership Rewards for points or miles with partner airline schemes including Emirates Skywards, Etihad Guest and Singapore Airlines KrisFlyer. Check out Finder's guide to Amex Membership Rewards for more tips for earning and spending your points.
As well as rewards, these cards often offer extra perks including complimentary travel insurance, American Express Lounge invites to use at Sydney and Melbourne airport. These rewards cards typically charge higher annual fees and interest rates than cards with fewer extra features.
Frequent flyer credit cards
American Express offers credit cards that are linked to the Qantas Frequent Flyer program and Velocity Frequent Flyer program. These cards give you a way to earn Qantas Points or Velocity Points per $1 spent on your everyday, eligible purchases. You can redeem your points for flights, travel packages, gift cards and more through your linked frequent flyer account.
Some of these cards come with extra features such as complimentary travel insurance, complimentary flight or travel credit and airline lounge passes. These perks can help justify paying a higher annual fee or purchase interest rate to use one of these cards.
Both rewards and frequent flyer Amex cards often offer new cardholders thousands of bonus points when you meet the spend requirements.
No annual fee credit cards
There is a small selection of Amex cards that offer you no annual fee – which helps keep your overall account costs down. Similar to other credit cards on the market, American Express cards with no annual fees typically earn fewer points per $1 spent when compared to Amex cards that do charge annual fees. But these cards still give you access to perks including Amex Offers, instalment plans and – depending on the card – rewards.
Low rate credit cards
If you want to save on credit card costs, you can consider an American Express low interest rate credit card. Both the American Express Essential credit card and the American Express Low Rate credit card offer competitive purchase interest rates. Plus, both these Amex cards offer no annual fee. You can also get access to exclusive shopping offers, discounts, ticket deals and more through Amex Experiences and Amex Offers.
Store credit cards
The range of David Jones American Express credit cards offer exclusive benefits with the department store, such as complimentary gift-wrapping and complimentary delivery options through David Jones online. You can use these cards to earn either Membership Rewards or Qantas Rewards for purchases at David Jones and elsewhere.
Business credit cards
American Express offers business credit cards that come with useful features including additional cardholders to manage employee spending and tools to track your business expenditure. Some Amex business credit cards earn Membership Rewards or Qantas Points on business spending. Some also offer American Express AccessLine – a platform that lets you make fast, secure global payments even if a merchant doesn't accept cards. Business cards generally have higher credit limits than products designed for personal use.
The benefits of banking with American Express
From rewards programs to exclusive perks, here are some of the extra features and benefits you can expect with an American Express credit card.
Centr: By Chris Hemsworth – 2021 Amex membership benefit
If you have a personal, small business or corporate American Express card, you can get a complimentary 12-month membership to Chris Hemsworth's health and fitness app, Centr. To redeem the offer, you need to subscribe to Centr via https://centr.com/join?partner=amex and enter your Amex card details as part of the subscription process. Your card won't be charged as part of the offer and you can cancel your subscription before the end of the 12-month free period if you don't want to pay for a second year. If you're an existing Centr member, you can redeem this offer when your current membership expires, as long as it's between 15 February 2021 and 14 February 2022.
If you have an American Express Membership Rewards card, you can earn points per $1 you spend on eligible purchases. These cards regularly offer competitive bonus points and earn rates. Plus, you can redeem your points for a variety of rewards from cashback on your account to gift cards and frequent flyer points.
As long as you keep your account in good standing, your American Express Membership Rewards Points won't expire. This means you need to make all required payments by the due date on your account statements.
Exclusive perks with Amex Experiences and Amex Offers
You can access presale tickets to concerts and other events with American Express Experiences. When you present your Amex card at the entry, you can relax in style before your next concert at American Express Entertainment lounges at select entertainment venues in Sydney and Brisbane.
Amex cardholders can enjoy exclusive discounts and cashback promotions with partnered brands including THE ICONIC, Woolworths, David Jones and more thanks to Amex Offers. Check out the current offers on the American Express website and register the deal to your card.
A selection of American Express credit cards come with complimentary lounge entry invitations each year. Depending on the card, you could take advantage of the perks at a Qantas Lounge or one of the American Express lounges at Sydney and Melbourne airport. Check out our review of the American Express Lounge at Sydney airport for more details of what you can expect.
Digital wallets and contactless payments
American Express is compatible with all three major digital wallets: Apple Pay, Samsung Pay and Google Pay. You can add your card details to the relevant digital wallet app and use your smartphone or smart device to make contactless payments at the terminal. The American Express Westpac bundle cards also enable you to use your fitness tracker to make payments with Fitbit Pay and Garmin Pay.
American Express Plan It instalment plans
You can set up interest-free instalment plans to repay new purchases over a set period of time, with a fixed monthly fee and terms ranging from 3 to 12 months. American Express Plan It is available for purchase balances of $150 or more listed on your most recent statement and will see how much the monthly repayments are – including the monthly fee – before you commit to the plan.
The payment details for Plan It vary based on factors including the repayment term, the card you have and the balance you want to pay off. But to give you an idea of the potential cost, a $1,000 purchase could be paid off in monthly instalments of $90.64 over 12 months (including a $7.30 monthly fee). This is based on details from the Plan It calculator on the American Express website. When you have an Amex card, you can log in to your account to get accurate details about the Plan It instalment plan options available to you at any time.
How to apply for an American Express credit card
If you've compared American Express credit cards and found one you like, you can apply online in around 10 minutes. Before you apply, make sure you meet the following eligibility requirements and have all the relevant documents and details you need on hand.
Eligibility criteria
The eligibility criteria vary between American Express cards but usually includes the following:
Residential status. Australian citizens, permanent residents and holders of a current long term visa (12 months or more, not including student visas) are eligible to apply.
Minimum income. You'll need to meet the minimum annual income requirement to apply.
Credit history. Applicants must have a good credit rating.
Age. Applicants must be at least 18 years or older.
Bonus points eligibility. Many American Express credit cards offer bonus points to new card members. This means you will only be eligible for an Amex bonus points offer if you do not currently hold and Amex card, or if you have held one within the previous 18 months.
Required documents
Make sure you have the following information and documents ready before you apply:
Personal information. You need to share personal details including your name, email address, phone number, residential address and a valid form of ID, such as your driver's licence number.
Income and employment. This includes your current job, your employer's contact information or your accountant's details if you're self-employed. You'll also need to provide details of your annual income, including any income generated from assets like property or shares, and whether you have any savings.
Debts and liabilities. You need to provide information about your ongoing expenses, such as rent or mortgage payments, your weekly food budget, loan repayments and any existing credit card debts.
Bonus point and promotional offers are usually only available when you apply for a card by a specific date. If you apply after this time, you won't be eligible for the promotion. Make sure you check the date of any specific offers you look at before you submit your application.
Frequently asked questions
Do you have a question about American Express credit cards? Check the FAQs below for answers to common questions about Amex credit cards. If you can't find the question and answer you're looking for, get in touch with us using the form at the bottom of this page.
Read more on this topic