Compare charge cards
Learn how charge cards work and how they compare to credit cards.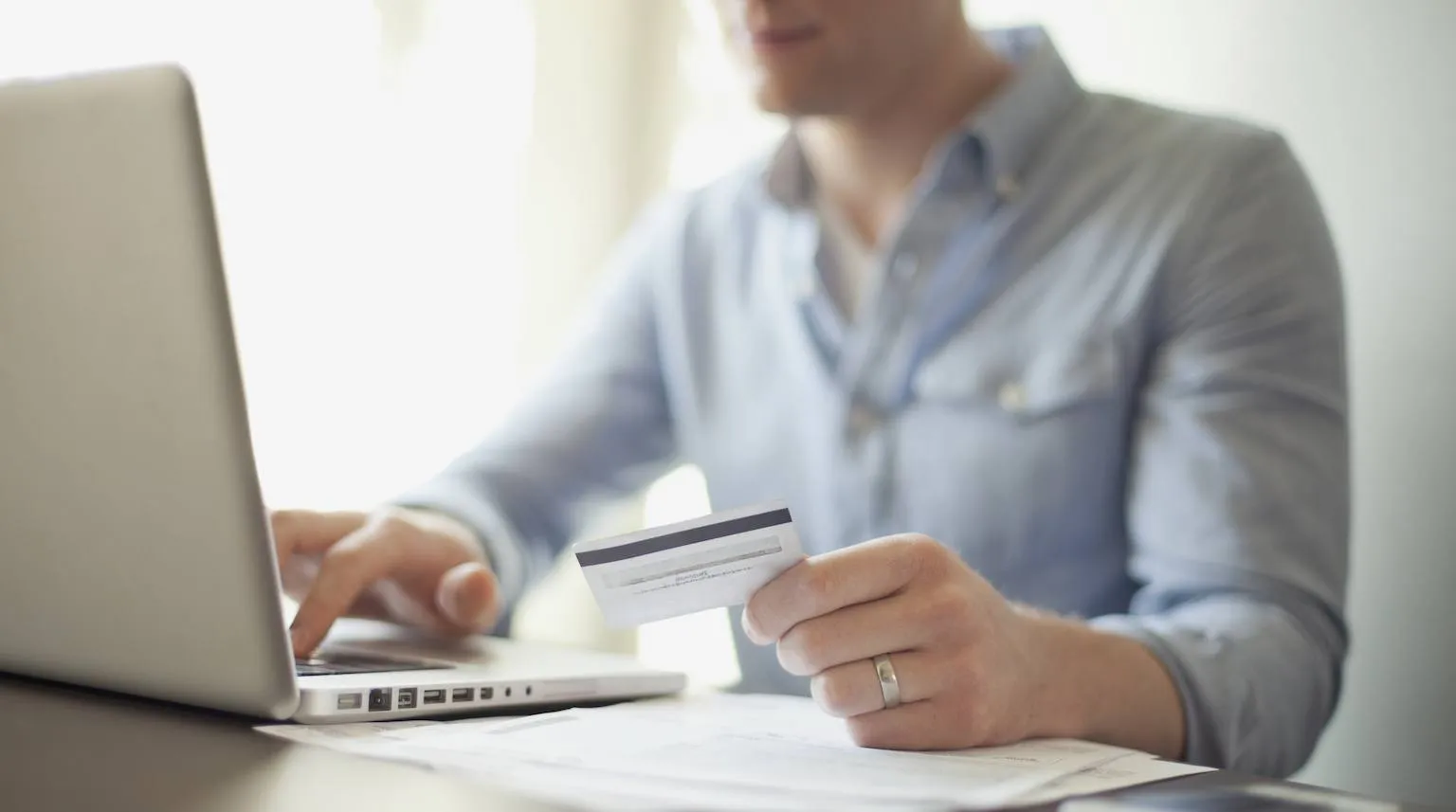 We're committed to our readers and editorial independence. We don't compare all products in the market and may receive compensation when we refer you to our partners, but this does not influence our opinions or reviews. Learn more about Finder .
Charge cards can be used to pay for purchases online or in-store. They work in a similar way to credit cards, with your provider paying for the transactions you make and then billing you at the end of the statement cycle. But there are also some key differences between charge cards and credit cards, including your payment requirements and the eligibility criteria. Read on to find out how charge cards work and whether they're the right option for you.
American Express Business Charge Card Offer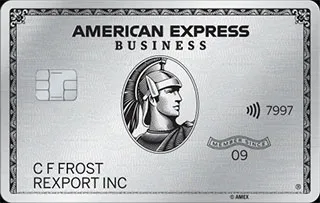 American Express Platinum Business Card
Receive
150,000
bonus Membership Rewards Points
Offer ends 13 January 2021
Eligibility criteria, terms and conditions, fees and charges apply
American Express Business Charge Card Offer
Earn 150,000 bonus Membership Rewards Points with the American Express Platinum Business Card and enjoy no pre-set spending limit and premium travel perks.
Receive 150,000 bonus Membership Rewards Points when you spend $5,000 on your new card within the first 3 months from approval.
Earn 2.25 points / $1 spent (1 pt / $1 on government spend). Points can be transferred to Qantas Frequent Flyer at rate of 2:1.
No pre-set spending limit with up to 55 days cash flow and a $1,750 annual fee.
Complimentary insurance for business travel, access to over 1,200 airport lounges and a dedicated account manager.
New customers applying through Finder with a business revenue of $75,000 p.a. and a valid ABN only.
What is a charge card?
Charge cards have no set spending limit and require that you pay your full balance off by the statement due date, which is usually at the end of the month. A charge card is not a revolving line of credit and doesn't charge an interest rate. Instead, you will be charged a late fee if you fail to make the full repayment on time. The structure and payment requirements of charge cards also means that they tend to have higher minimum income and credit history requirements than some credit cards.
This is different from credit cards, where you're only required to make a minimum repayment (usually about 2-3% of the entire balance) each month. Credit card holders can pay more than this minimum amount if they wish and the remaining debt will attract interest. Charge cards often come with a range of benefits such as membership rewards, travel insurance, airport lounge access, concierge services and purchase and fraud protection. They also usually have high annual fees to offset the cost of these features and reduce the lending risk for issuers.
Compare charge cards
*The credit card offers on this page are chosen from a range of credit cards available to us and are not representative of all the products available in the market. The use of the terms "best" and "top" are not product ratings and are
subject to our disclaimer
. There is no perfect order or perfect ranking system for the products we list on our Site, so we provide you with the functionality to self-select, re-order and compare products. The initial display order is influenced by a range of factors including conversion rates, product costs and commercial arrangements, so please don't interpret the listing order as an endorsement or recommendation from us. We're happy to provide you with the tools you need to make better decisions, but we'd like you to make your own decisions and compare and assess products based on your own preferences, circumstances and needs.
What types of charge cards are there?
Some cards are linked with a rewards program and can earn points per $1 spent on eligible transactions. Depending on the card, you can redeem these points for rewards including flights, travel packages, gift cards and more. These cards sometimes offer other travel perks including travel vouchers, airport lounge passes and perks with partnered hotels. Frequent flyer and rewards charge cards typically charge higher annual fees than other options.
Gold and platinum charge cards
Gold and platinum charge cards are designed to suit big spenders who are looking for premium perks. Depending on the card, you could get luxury rewards including fine dining, five-star hotels and travel benefits. You can spend with peace of mind and convenience thanks to complimentary insurance covers and platinum concierge services. These cards usually charge higher fees and are best suited to high-income earners.
Business and corporate charge cards
You can use these charge cards to cover business costs, improve cash flow and manage employee spending. The right type of charge card will depend on the type of business you own. Business charge cards cater to small businesses whereas corporate charge cards are better suited to larger corporations. Similar to personal cards, some business charge cards also come with rewards programs, travel insurance and concierge access. Corporate charge cards may also offer features for tracking company and travel expenses, while also larger credit limits and more additional cardholders.
How to compare charge cards
Make sure you consider the following factors when you compare charge cards so that you can find the right option for you.
Annual fee. Charge cards typically charge high annual fees. As these cards usually come with competitive rewards programs and extra features, make sure that you're taking advantage of these perks to justify the annual fee.
Minimum income. Charge cards usually have higher minimum income requirements than some other credit cards. For example, you may need to earn at least $75,000 or $100,000 per year to apply for some of these cards. Generally the more premium the product, the higher the income requirements.
Billing period. This will determine when you have to pay off your charge card balance. Usually you will receive a statement once a month, but some cards may offer more than 30 days between payments. Make sure you check the terms and conditions for your card so that you can spend and budget accordingly.
Charge cards vs credit cards
Considering factors like card balance, interest rates and fees, you can compare credit cards and charge cards side-by-side below.
| Feature | Charge cards | Credit cards |
| --- | --- | --- |
| Card balance | Card balance must be paid in full each month. | Card balance can be carried indefinitely as long as 2-3% monthly minimum repayment is made. However, interest will be charged to any unpaid balance. |
| Interest rate | No interest rate but a late fee penalty applies if the balance is not paid in full. | Interest fees apply for purchases and cash advances. |
| Credit limit | Unspecified credit limit. | Fixed credit limit. |
| Card fees | Annual fees and late payments apply. Cash advance, ATM and international transaction fees may also apply. | Annual fees are sometimes waived, but other fees such as ATM, cash advance and international transaction charges may apply. |
| Eligibility requirement | High minimum income requirements. | Varying income depending on the type of card. |
| Credit/ loan facility | Charge cards are suitable for spending in the short-term but are not loan facilities. | Credit cards support loan consolidation and allow you to spread repayments over an extended period. |
How to apply for a charge card
Applying for a charge card is simple and can be done online in a few minutes. The eligibility requirements vary between products, but some of the general criteria include:
Age. The age requirement is generally at least 18 years old.
Citizenship. You typically need to be an Australian citizen or permanent resident.
Annual income. Different cards will require different pre-tax income levels ranging from $20,000 to $100,000 and above.
Good credit record. Most charge cards require that you have a high credit rating, and that you have no history of bad debt or payment defaults.
Charge cards can be a useful way to free up your cashflow if you can pay your balance in full each month. If you prefer to carry a balance from month to month or don't think you'll meet the eligibility criteria, you may want to compare credit cards instead.
Frequently asked questions
Back to top
Images: Shutterstock
Credit Cards Comparison
* The credit card offers compared on this page are chosen from a range of credit cards finder.com.au has access to track details from and is not representative of all the products available in the market. Products are displayed in no particular order or ranking. The use of terms 'Best' and 'Top' are not product ratings and are subject to our disclaimer. You should consider seeking independent financial advice and consider your own personal financial circumstances when comparing cards.