HSBC Credit Cards
Compare HSBC Credit Cards for 0% balance transfers, low fees and premium rewards offers.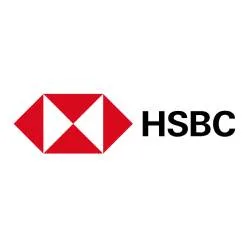 We're reader-supported and may be paid when you visit links to partner sites. We don't compare all products in the market, but we're working on it!
HSBC credit cards are simple to use and packed with beneficial features. HSBC offers an array of credit cards from products that can save you money to cards that offer exclusive benefits and VIP treatment. If you're in the market for a credit card with HSBC, use this guide to compare products and apply for the right card for you.
HSBC Credit Card - Exclusive Offer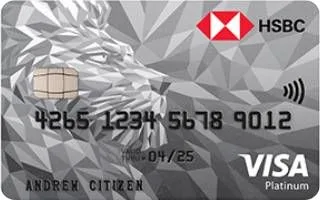 HSBC Platinum Credit Card - Exclusive Offer
0%

p.a. for 36 months on balance transfers


Discounted $29 first-year annual fee

Eligibility criteria, terms and conditions, fees and charges apply
HSBC Credit Card - Exclusive Offer
Enjoy a 0% introductory balance transfer rate for 36 months, with no balance transfer fee.
$29 first-year annual fee (reverts to $129 thereafter)
Complimentary travel insurance and 2 lounge passes per year
Earn 1 HSBC Rewards Point per $1 spent in Australia and 2 overseas
Purchase rate: 19.99% p.a. | Cash advance rate: 21.99% p.a.
A comparison of HSBC Credit Cards
Types of credit cards to compare from HSBC
From cards with no annual fee and low rates to platinum and business cards that offer competitive rewards programs, you can compare HSBC credit cards below:
They offer balance transfer promotional periods on other credit cards that can deliver further savings, too. HSBC has a strong presence in the premium end of the credit card market, with a range of platinum products to choose from. One such card gives you enrollment to the HSBC Rewards Plus Program, while the other platinum credit card lets you earn Qantas Points when you spend. The Premier World Mastercard rounds out their suit of products. This card is a step above platinum and delivers VIP treatment when you shop and when you play worldwide.
No annual fee credit cards can be an efficient way to keep your card costs low. If you don't use your card regularly or just want to avoid standard fees, the HSBC Premier World Mastercard charges $0 annual fee for the life of the card. While no annual fee cards generally come with fewer extra features, the HSBC Premier World Mastercard offers a rewards program as well as travel and purchase protection insurance.
Platinum and rewards credit cards
Platinum credit cards offer cardholders rewards, complimentary insurance, a personal concierge service, exclusive deals and other features that help cardholders get extra value from their card. HSBC offers two platinum products, the HSBC Platinum Credit Card and the HSBC Platinum Qantas Frequent Flyer credit card. The major difference between these two cards is the choice of rewards program. Frequent flyers may prefer to earn Qantas Points with the Platinum Qantas product, while reward seekers who want more flexibility would benefit from the HSBC Rewards Program that comes with the Platinum card. Both cards allow you to earn points on purchases which you can redeem for a variety of rewards including flights, gift cards, travel packages, merchandise and more.
The HSBC Premier World Mastercard is a premium credit card that offers cardholders more value for their money. This product gives you the choice of earning frequent flyer points with the HSBC Qantas Program or earning HSBC Reward points when you spend. Cardholders can also take advantage of a low balance transfer offer and complimentary insurance covers with no annual fee.
Corporate credit cards are designed to help businesses manage their expenses. These cards achieve this by offering benefits such as multiple cards with individual spend limits, travel insurances to cover business trips and easy online management to keep your business spending in check. All of this and more is offered by the HSBC Corporate Card. The HSBC card allows you to classify spend limits by departments and business units, offers complimentary travel insurance and comes with simplified expense management and detailed reporting systems.
The benefits of banking with HSBC
HSBC offers both Visas and Mastercard credit cards. Both card types offer a number of benefits, including:
Protection from fraud. If you're the victim of credit card fraud while using the Visa and Mastercard payment networks, online or over the counter, you'll get a full reimbursement.
Worldwide access. Visa and Mastercard credit cards are accepted at millions merchants and ATMs all over the world. Just look for the relevant logo at the point of sale or ATM.
Contactless payments. Whether you're using Visa payWave or Mastercard PayPass, you can make contactless payments of up to $100 without entering your PIN.
A convenient online banking experience
As a HSBC customer, you can manage your account, view recent transactions and make payments through their online banking facility.
The Home&Away Privilege Program
As a HSBC cardholder, you get access to the HSBC Home&Away Privilege Program. This program gives you a range of discounts at shops, restaurants, and accommodation all over the world.
Transfer reward points for frequent flyer points
The HSBC Premier World Mastercard allows you to transfer reward points for Singapore Airlines KrisFlyer, AsiaMiles and Velocity frequent flyer points. The transfer rate is 2 reward points for 1 frequent flyer point. You can also earn 1 Velocity point for every 2 reward points with the HSBC Platinum Credit Card. The transfer amounts you can choose from are 5,000 and 10,000 reward points.
Mobile wallets and contactless payments
You can add your credit card (except HSBC Corporate Card) details to Apple Pay or Google Pay and use your eligible smartphone or smartwatch to make contactless payments at the terminal.
How to apply for a HSBC credit card
If you've compared your options and decided you want to apply for a HSBC credit card, you can do so by clicking 'Go to Site' from the review pages or comparison tables on finder.com.au. It is a simple application process and shouldn't take more than 10 to 15 minutes. However, make sure that you meet the eligibility requirements and organise the necessary documents and information to improve your chances of approval.
The eligibility requirements and specific necessary documents may vary from card to card, but you can expect to be asked about the following.
Information needed for a HSBC credit card application
Personal information. This includes your current home address and previous home address if you've recently moved.
Residential status. While HSBC offers credit cards to non-temporary residents, however, you may need to speak to a HSBC representative directly if you wish to apply as a non-resident.
Employer's details. You will be asked to provide your employer's contact details. If you're self-employed you may also be asked to provide your accountant's contact information.
Financial information. The online application requires you to detail your financial situation. This includes information about your income, expenses, assets and liabilities. You may be required to confirm whether or not you have a mortgage or any dependent children and provide details regarding your savings and whether you get any income from assets such as shares or property.
Frequently asked questions about HSBC credit cards
Read more on this topic