Newcastle Permanent Credit Cards
Compare low rate credit card options from Newcastle Permanent.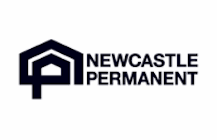 Newcastle Permanent offers different types of products and services, which include savings and transaction accounts, home and personal loans, as well as credit cards. This financial institution issues a personal credit card that features competitive interest rates and interest-free days on purchases.
Primarily servicing cardholders in the Northern Rivers, New England, Mid North Coast, Central Coast, and Hunter regions, you can use this guide to compare your options with Newcastle Permanent.
Comparison of Newcastle Permanent Credit Cards
Types of credit cards that Newcastle Permanent offers
Newcastle Permanent only offers one credit card: the Newcastle Permanent Value+ credit card. Find out about this option below.
The Newcastle Permanent Value+ credit card is a low rate card that offers 11.99% p.a. on purchases, cash advances and balance transfers. The card also has a competitive annual fee of $49 and up to 55 interest-free days on purchases when you pay your balance in full in the statement period. As a Visa card, you can look forward to global acceptance and the convenience of payWave contactless payments.
Learn more about Low Rate Credit Cards
Benefits of the Newcastle Permanent Credit Card
While the Newcastle Permanent credit card does not offer the bells and whistles you might associate with a premium credit card, cardholders are privy to various benefits:
Worldwide access and other Visa benefits
Merchants across the globe accept Visa credit cards, so you can use your Value+ Credit Card just about anywhere in the world. This means you can enjoy Visa perks such as Visa Entertainment and Visa payWave.
The Newcastle Permanent Value+ Credit Card offers up to 3 additional cards for no extra cost.
Multiple ways to access account details
If you want monitor or manage your Newcastle Permanent account, you have the choice of visiting a branch or using phone, internet and mobile banking.
You can use your Value+ Credit Card to transfer balances from existing credit cards and all you have to do is submit a balance transfer application form. The minimum you can transfer is $500 and the maximum depends on your credit limit. Any transferred amount attracts the card's cash advance rate.
How to apply for a Newcastle Permanent Credit Card
You apply for a Newcastle Permanent credit card online after selecting the credit card you're interested in. If you're self-employed or a pensioner you'll have to complete a paper-based application. This is because of certain complexities surrounding income documentation. In any case, make sure you meet the eligibility criteria, which, for the Value+ Credit Card, are as follows:
Eligibility criteria
You should be at least 18 years old
You should be a permanent Australian resident
Your annual income should not be less than $20,000
Required documents and information
To complete the application, you have to provide a variety of information, which includes the following:
Personal details. These include your name, phone number, date of birth, address and driver's license number.
Employment details. These include your employer's name and contact details.
Financial information. You have to provide a detailed list of income from all sources, as well as assets and liabilities. These include details about savings, loan and credit card repayments. Employed individuals should provide their most recent payslips and self-employed individuals have to submit financial statements and personal tax returns for the last two years.
What happens after I apply?
If Newcastle Permanent requires any extra information after you submit the application, a bank representative will get in touch with you. Once the bank receives all the required information, it will process your application and inform you of the decision in writing. If you're approved, you should expect to receive your card within 10 business days.
If you're not an existing Newcastle Permanent customer you will have to complete an identification verification process. You can complete the required formalities either by visiting a Newcastle Permanent branch or at an Australia Post office.
Back to top
Frequently asked questions
Image: Newcastle Permanent
Back to top
Credit Cards Comparison
* The credit card offers compared on this page are chosen from a range of credit cards finder.com.au has access to track details from and is not representative of all the products available in the market. Products are displayed in no particular order or ranking. The use of terms 'Best' and 'Top' are not product ratings and are subject to our disclaimer. You should consider seeking independent financial advice and consider your own personal financial circumstances when comparing cards.