Life Insurance Comparison
Get a quick and easy life insurance comparison with Finder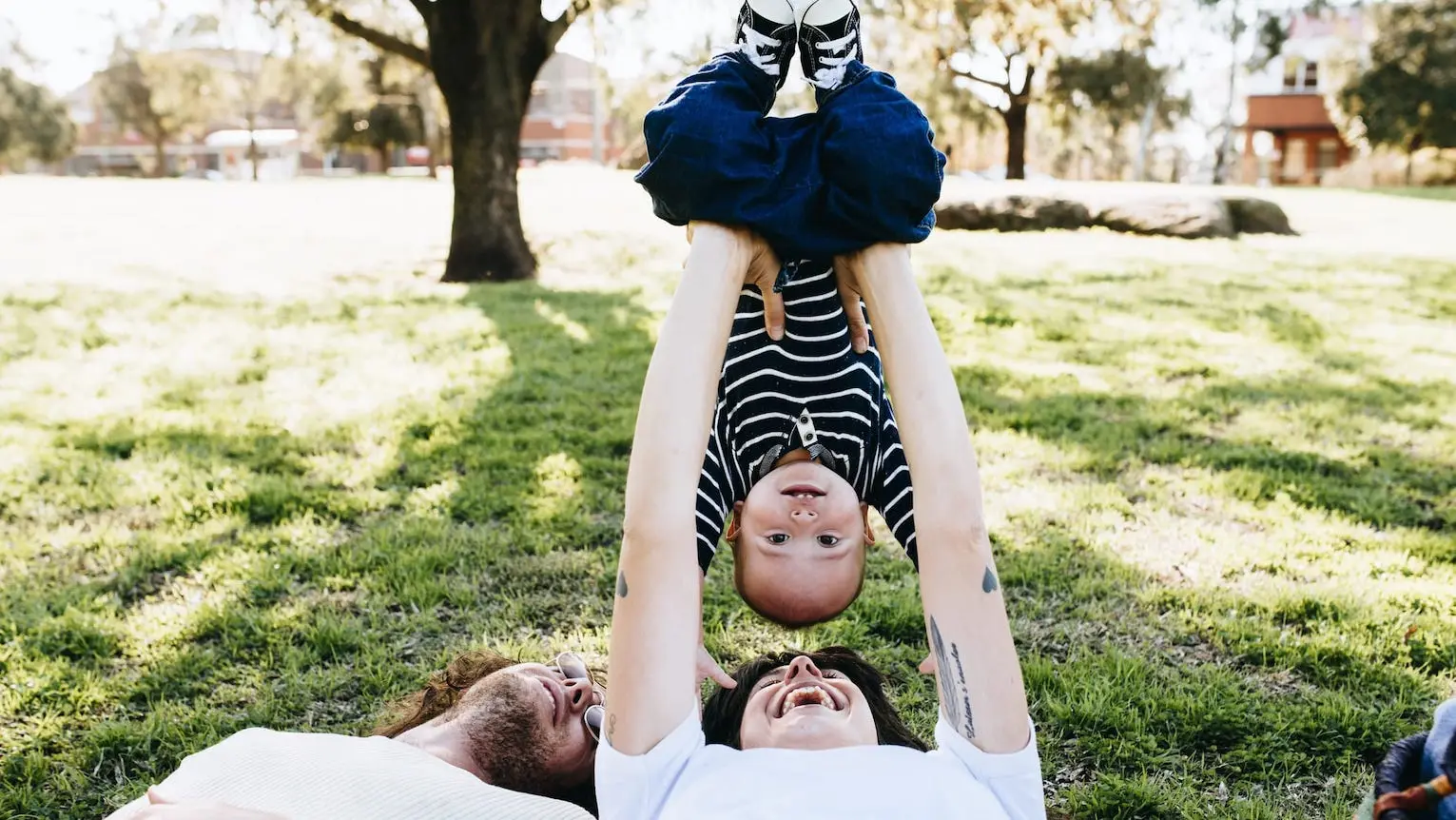 Life insurance pays a lump-sum benefit to a nominated beneficiary at the time of your death. It means that when you pass away, your loved ones don't have to worry about any expenses or debts you might be leaving behind.
Benefits are typically paid in a lump-sum payment ranging from $25,000 to $2.5 million. Many insurance brands will also payout this benefit if you are diagnosed with a terminal illness, which can go towards end of life care.
Compare life insurance and get quotes in Australia
We know price is important to you, but we can't include costs in the comparison table because quotes are tailored to everybody's specific circumstances. Instead, try comparing the core features first, so you know the policy will fit your needs. Then request a quote.
Tip: Pay particular attention to Maximum cover, which is the highest payout you can be covered for. Terminal Illness Benefit is also an important feature, and varies between policies.
Get live life insurance prices
Get a quote by using our quick and easy life insurance quote tool- it only takes 30 seconds. Fill in a couple of questions about yourself, select the level of cover you need and get live prices today. You can also speak to an advisor for help.
What is life insurance?
Life insurance can be a confusing topic for many so don't worry if you don't quite get it. Basically, if something serious goes wrong, such as serious injury, illness or death, life insurance can help you and your family cope financially. Life insurance can also include cover such as income protection, total and permanent disability and trauma (sometimes known as critical illness). It's designed to kick in with a lump sum payment when you or your family need it the most.
How does life insurance work in Australia?
Generally, there are three different ways to purchase life insurance:
1. Go through an adviser. This kind of cover, known as retail cover, is usually recommended through a financial adviser. Your adviser will assess your current financial situation, compare options from a variety of insurers and determine the type of cover you need. The advantage of doing it this way is that you can get some expert advice and help working out what kind of cover you need as well as access to a wider range of different policies. The downside is that it often costs more.
2. Find your own policy. You can compare policies yourself, work out what kind of cover you want and determine which one is right for you. This gives you the advantage of being able to pick out almost any kind of cover and find exactly what you're looking for. Generally, it can get you cover equivalent to what you're able to find with an adviser but more cheaply. However, making sure you've found the right cover can be time-consuming, complicated and difficult.
3. Get it through superannuation. Superannuation life insurance is a special kind of life insurance that is often included in your superannuation automatically. Here, you pay your premiums through your superannuation contributions. The main advantage is that it can be cheap cover but you generally have limited options and it might not pay a big enough lump sum in the end to properly cover you.
If you pass away or become ill or injured and can no longer work, most life insurance policies will pay out a lump sum. This ensures that your family continues to enjoy the same financial standard of living as before. A lump sum payment can cover expenses including:
Loan repayments e.g. mortgage, rent and car payments
Everyday living expenses and bills
Funeral expenses
School fees and expenses for your children
Any other outstanding debts
Compare life insurance prices
To give you a benchmark of pricing, in December 2019, we researched 8 direct life insurance brands to compare quotes for a non-smoker with no medical conditions. You can see the results below to give you a rough estimate of how much you can expect to pay each week.
| Age | $200,000 coverage | $500,000 coverage | $1,000,000 coverage |
| --- | --- | --- | --- |
| 25 | $4.95 | $10.36 | $18.75 |
| 35 | $4.79 | $10.10 | $18.18 |
| 40 | $6.03 | $12.95 | $23.36 |
| 50 | $15.23 | $33.51 | $58.52 |
| 60 | $49.57 | $106.78 | $195.38 |
| Age | $200,000 coverage | $500,000 coverage | $1,000,000 coverage |
| --- | --- | --- | --- |
| 25 | $3.32 | $6.80 | $12.17 |
| 35 | $3.79 | $7.93 | $14.26 |
| 40 | $4.70 | $9.92 | $17.83 |
| 50 | $10.71 | $24.12 | $42.25 |
| 60 | $31.77 | $68.19 | $122.54 |
What are the different types of life insurance in Australia?
There are four main types of life insurance. Each type of cover provides protection for specific life-changing circumstances:
Find the right coverage
Answer two quick questions to work out the type of cover you need.
What else can I find on this page?
How to buy life insurance
There are three common ways to buy life insurance: superannuation, retail or direct.
Superannuation
Around 50% of Australians hold insurance through their superannuation. That's because most super funds offer life insurance to their members. However, life insurance through your super has a few drawbacks:
Pros
Cons

It's usually cheaper as super funds purchase insurance policies in bulk.
It can provide you with adequate cover if you don't have a lot of money.
Some funds automatically accept you without a health check.

You only receive limited death cover. Super cover isn't tailored to your needs. For example, you might only receive a lump sum of $100,000 or $200,000 when you die. That means you risk being underinsured.
You probably won't get trauma cover through your super. This means that if you're seriously injured or ill, there's no safety net.
It can affect your pension. The cost of insurance premiums are deducted from your super balance, so you're effectively reducing your retirement funds.
Your income protection insurance is only tax deductible if you take out a policy outside of your super.
Retail
This is insurance without the middleman. It's usually sold to you online, via the TV, with your credit card account or with a personal loan.
Pros
Cons

It can be a good option for those in good health.
If you're happy to do it yourself, you don't need to deal with an adviser.
Some providers, such as NobleOak, offer fully medically underwritten cover.

It can be an issue if you have a pre-existing health condition. A lot of insurers medically underwrite at claim time.
Sometimes the death cover is not tax deductible.
Direct
This type of cover provides the largest and most comprehensive safety net. You need to receive financial advice from a financial adviser to obtain this type of policy.
Pros
Cons

It's fully medically underwritten. The insurer will check your medical history, then agree to issue the policy.
It's quick if you need to claim.
The policies are guaranteed to renew as long as you keep paying.
You're able to lock in the price at your age of application so the cost won't increase as you age – another reason why the earlier you get it, the better.
It can be funded by your superannuation to ensure maximum tax effectiveness.

The application process can take some time if you have any health issues, as the insurance company needs to contact your doctor and clarify information, as well as go back and forth with a financial adviser.
Because it's the most comprehensive, it's usually more expensive than direct or through your super.
How much life insurance do I need?
The amount of insurance that you'll need, also known as your level of cover, depends on a few different factors and your personal circumstances. Things you'll want to consider when deciding on a level of cover will include:
Your age
Your health
Any children or dependents that you have
Debt, including if you have a mortgage
How much you earn
Your ongoing, everyday expenses
Future medical costs
Funeral expenses
Life insurance brands in Australia
Check out the table below to see some of the brands that offer life insurance in Australia and find out how to buy a policy and whether medical information is required.
| Brand | Upfront medical assessment? | Do you need an adviser to purchase this cover? | Are level premiums offered? |
| --- | --- | --- | --- |
| TAL | Yes, online | Yes | Yes |
| AAMI | Yes, online | No | No |
| NRMA | Yes, online | No | No |
| Allianz | Yes, online | No | No |
| Insureme Now | Yes, online | No | No |
| GIO | Yes, online | No | No |
| Suncorp | Yes, online | No | No |
| NAB | Yes, online | No | No |
| Bendigo | Yes, online | No | No |
| NobleOak | Yes, over the phone | No | No |
| ANZ | Yes, online | No | Yes |
| HBF | Yes, online | No | No |
| Zurich | Yes, online | No | No |
| Guardian | Yes, over the phone | No | No |
| Insuranceline | Yes, online | No | No |
| Medibank | Yes, over the phone | No | No |
| NIB | Yes, online | No | No |
| Qantas | Yes, Online | No | Yes |
| Real | Yes, over the phone | No | No |
| AHM | Yes, over the phone | No | No |
What you should know when you get life insurance
Consider the following when comparing life insurance policies:

The lump sum. This is the amount you will be insured for. To calculate your lump sum, take stock of everything you pay for and would need to pay for in the future. These calculators may help.

Waiting periods. This is the amount of time that you need to wait before you can claim on your life insurance. The longer the waiting period, the lower the premium cost, but this can come with risk.

Premium type. There are stepped premiums or level premiums. Consider which is a better payment method for you now and in the future.

Future insurability. A Guaranteed Insurability Feature lets you stay covered when your personal situation inevitably changes as you grow older.

Expiry age. This is a tricky life insurance term worth looking out for. An expiry age is when a policy has an age limit, after which you can't make any more claims.
How to get a life insurance quote without giving personal information
You don't need to divulge personal information to get a life insurance quote. You can use the Finder life insurance calculator to find out exactly how much life insurance you need so can shop around for the best deal. Factors that will be taken into account when calculating your life insurance quote include:
Your age
Your gender
Your health, including pre-existing medical conditions
Where you live
If you smoke
The policy that you choose
Your premium structure e.g. stepped or level premiums
How to get cheap life insurance
You can still get cheap life insurance without compromising on quality. The key is to know what to look for and to understand your personal needs. For example, you can avoid extras like trauma cover if you're just looking for basic life insurance.
Another essential tip: compare! Life insurance is a big commitment, so it's worth taking the time to find a policy that offers good value for your money. This means shopping around and reading the fine print. There's no point in getting a cheap policy if it can't adequately take care of your finances when the time comes.
Get in touch with a life insurance advisor
An adviser can help you find cover from trusted life insurance brands.
Get competitive quotes from up to 10 policies

Lower rate of declined claims (according to ASIC)

Save time and effort
---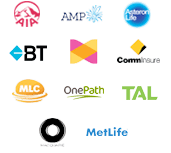 Where to find the best life insurance
When it comes to finding the best life insurance, everyone's needs are slightly different. Regardless, there are a few key things you can keep an eye out for and if you follow these tips you'll be well on your way:

Don't fall for a well-known brand. Just because you've seen their ads doesn't mean they're necessarily the best life insurer. Instead, look for policies that suit your specific circumstances. Do you have a lot of people depending on you? It might be best for you to purchase life insurance through a financial advisor. Are you young? Then be sure you opt for level premiums.

Compare! It might seem obvious but this is probably the most important part of buying life insurance. When you shop around, you'll build a clearer understanding of what is best for you. Don't rely on one website either (even Finder!) and use online tools to your advantage (like our life insurance calculator). It's not fun but by setting aside some time to fill in quotes and compare, you're more likely to find a better deal.

Read the PDS. Make sure you understand what you're covered for. Otherwise, you risk being underinsured and leaving things in a bit of a mess if something does go wrong. You won't have to do it often, so put the time in now and have peace of mind for the future.
Why use Finder to compare?
Finder is independently owned.
Unlike some other comparison services, Life Insurance Finder is independently owned and operated. Any life insurers that we partner with do not approve our content or editorial direction.
No phone calls unless you actually apply.
You won't need to enter your contact details to compare the prices and features of different policies online. The only call you'll get will be from an adviser once you've decided on the cover you want.
More than just comparison.
We believe in providing you with informative guides so you aren't just blindly comparing policies based on price alone. Empower yourself and make your choice using knowledge that will help you even after you purchase.
Frequently asked questions
*Based on quotes taken out through insurer websites and using our quote engine. AIA Priority Protection life cover for a female for $500,000 of life cover. Prices may vary based on your age. Last checked June 2020.
Picture: GettyImages, Icons made by Smashicons from www.flaticon.com

Read more on this topic