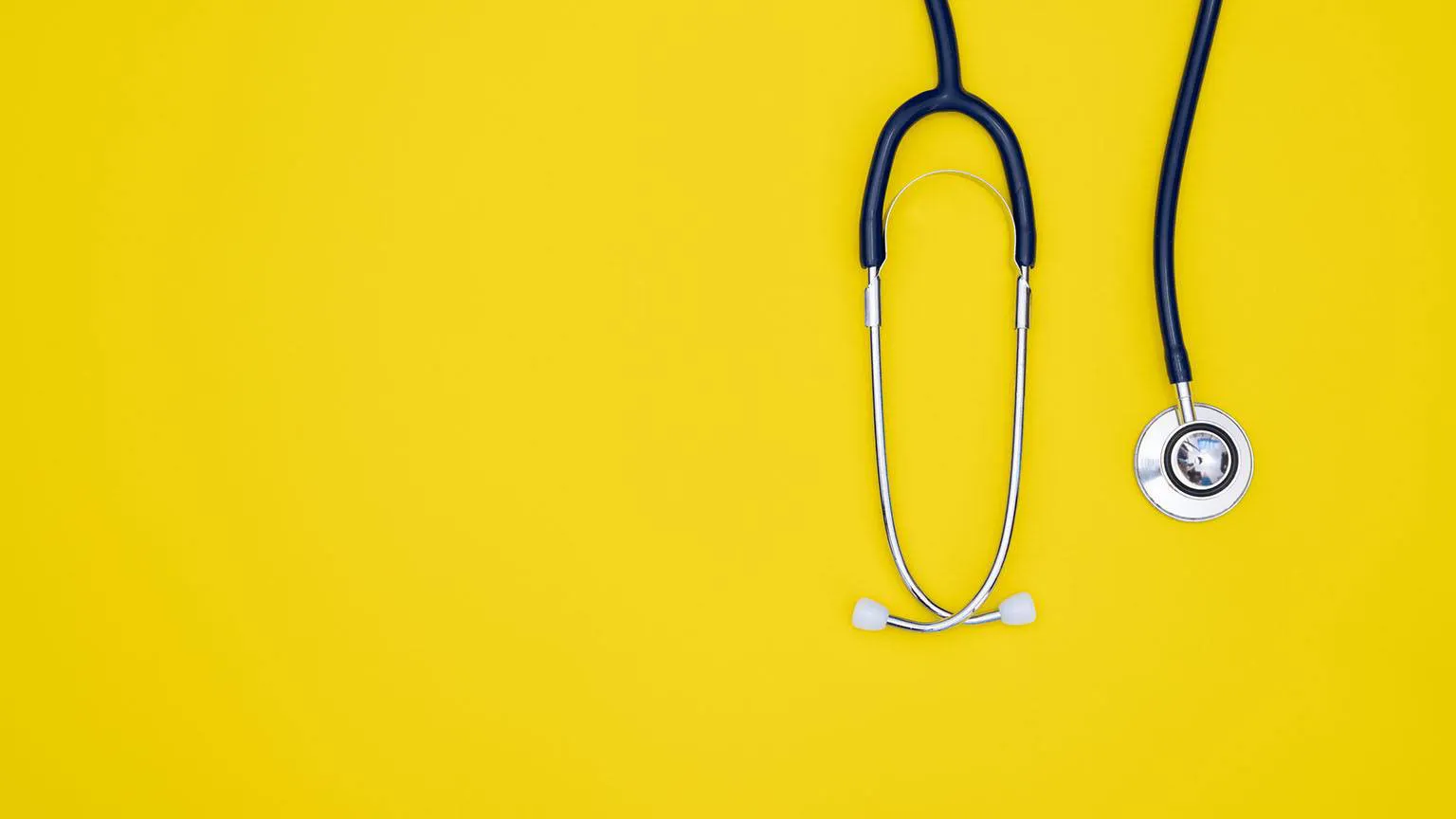 Private hospital cover is like a premium version of medicare. It allows you to choose your own hospital and doctor and skip the long public waiting list for things that aren't life-threatening. Hospital cover can also help you avoid certain taxes and penalties like the Medicare Levy Surcharge (MLS) and the Lifetime Health Cover (LHC) loading.
Cheapest hospital cover
One of the great things about hospital cover, is you can choose your level of insurance which can make a big difference to the price. So in a basic policy, you won't be covered for many treatments but you can still skip waiting lists and avoid those tax penalties. With the top tier policies you'll pay more, but you'll find pregnancy cover and some of those bigger and more costly hospital treatments.
Cheap hospital insurance from Finder Partners
Looking for just the basics? The cheapest hospital cover is generally the basic or bronze level of cover, and here are some options from Finder partners. Each policy covers emergency ambulance and would help you avoid the Medicare Levy Surcharge.
| Fund | Policy Name | Tier Level | Price per month | Apply |
| --- | --- | --- | --- | --- |
| | Entry Hospital (Basic+) | Basic | $62.63 | Go to Site |
| | Starter Basic | Basic | $71.20 | Go to Site |
| | Basic Hospital | Basic | $75.76 | Go to Site |
| | Basic Hospital Plus | Basic | $75.76 | Go to Site |
| | Basic Hospital Plus | Basic | $75.76 | Go to Site |
| | Basic Accident and Ambulance | Basic | $76.15 | Go to Site |
| | Basic Essential Hospital Plus | Basic | $78.77 | Go to Site |
| | Basic Plus Hospital | Basic | $86.25 | |
*Quotes are based on a single individual with less than $90,000 income, $500 excess and living in Sydney.
Gold hospital insurance
If you're looking for a higher level of hospital cover, here are some gold policies - all include treatment for services such as pregnancy, joint replacement and weight loss surgery.
Quotes are based on a single individual with less than $90,000 income, $500 excess and living in Sydney.
---
A public and private hospital cover comparison
You may be wondering what private cover has to offer, when you probably already pay for Medicare (nearly everyone in Australia pays a 2% Medicare Levy).
Private cover can offer a more comfortable and pleasant experience during your hospital visit and your treatment – and it doesn't always cost more. The major differences between public and private cover are listed in the following table:
Medicare
Private hospital insurance
Premiums

Free (other than the levy) if you make less than 90K
Costs $75/month+ extra if you make 90K+ and don't have private cover

Can cost as little as $69 per month (and cancels out your $75/month+ Medicare obligation if you make over $90k a year)

Doctor and hospital

Medicare chooses your hospital and doctor

You can choose your own hospital and doctor

Accommodation

Private room in public or private hospital

Waiting times

Based on urgency. You could wait months for non-urgent treatment.

You can skip the queue and get treated soon as your provider can schedule you in.

Hospital and medical costs

Medicare pays 75% of the amount it would have paid if you had gone public. The remaining 25% plus any additional doctor's fees will be paid by you and your insurer, depending on your arrangement.

Specialised services

Specialised services like weight loss surgery, IVF and medically-necessary cosmetic surgery can be covered but are tricky to access.

Some policies will cover these treatments just as they would any other treatments.

Emergencies

Ambulances not covered in many states including NSW and Victoria.
Emergency room visits not covered unless you're admitted to hospital
What treatments does private health insurance cover
Private health insurers largely follow Medicare's lead and base their offerings on Medicare's official list of publicly covered treatments, called the Medical Benefits Schedule (MBS). The MBS contains hundreds of treatments from very routine procedures to very complex surgeries. Your private policy may or may not offer all treatments listed in the MBS, but even if it doesn't, you can still get those services done through Medicare.
Here are just a few of other treatments available through private cover:
Joint replacements (hip, knee, shoulder, etc.)
Appendicitis and appendix removal
Wisdom teeth removal
End-of-life care
Psychiatry and rehab
Heart procedures
Childbirth and fertility treatments
Medically-necessary cosmetic surgery
Kidney dialysis
Eye surgery
Your private cover may also offer services not found on the MBS, with ambulance cover being the most notable example.
Comparing levels of private health cover
There are four main levels, or tiers, of health insurance you can choose from and each offers a little less than the one below it. The tier system is set to change throughout 2019 and 2020 (see the section on 2019 Health Insurance Reforms below) but for now, here are the tiers you'll find:
Public hospital cover. A barebones policy that offers partial benefits for rehabilitation, in-hospital psychiatric treatment and end-of-life care. It may or may not provide partial benefits for other types of treatments.
Basic hospital cover. Covers most basic treatments like pain management, digestive issues and joint reconstructions. It won't cover more complicated treatments like those for the heart, lungs, back or blood. You may see this referred to as a Bronze policy.
Medium hospital cover. Covers all of what basic does plus a few treatments that are a little more complicated like heart treatments, spinal surgery and hearing implants. It won't include the most complicated and expensive treatments like kidney dialysis, weight loss surgery or insulin pumps. You might see this referred to as a Silver policy.
Top hospital cover. Covers pretty much everything Medicare does including expensive and/or complicated procedures like kidney dialysis, joint replacements, pregnancy and assisted reproductive services like IVF. You might see this referred to as Gold cover.
Remember, if Medicare covers something that your hospital cover doesn't, you can still have that treatment provided through the public system.
The 2019 Health Insurance Reforms
The Australian government recently introduced a set of reforms that will be fully implemented throughout 2019 and 2020, although some have already gone into effect as early as 2018. Here is a brief overview of what to expect:
A new Gold, Silver, Bronze and Basic tier system will make it easier for you to compare policies and identify what's covered (April 2019 - April 2020).
A redesigned privatehealth.com.au website where you can compare products (April 2019).
An increase in the amount of excess you can choose in order to bring down your premiums (April 2019). From April 2019, insurers will be able to offer excesses up to $750 on all levels of cover, up from $500 before. A higher excess means more savings for you.
A more powerful Private Health Insurance Ombudsman that is better able to resolve complaints (March 2018).
A reduction in the price insurers pay for prosthetic devices, with the savings passed onto you (February 2018 - February 2020).
The ability for you to upgrade from an existing policy to one that covers mental health without you needing to serve waiting periods for that particular treatment (April 2018).
The ability for insurers to offer discounts to people aged 18-29 (April 2019).
The ability for insurers to offer travel and accommodation cover for people in rural areas who need to travel for hospital treatment (April 2019).
An increase in the amount of excess you can choose in order to bring down your premiums (April 2019).
The removal of some natural therapies from extras cover in an attempt to reduce the cost of premiums (April 2019).
Compare hospital cover from more health funds
Want to explore more options? Use this free tool to see side by side quotes.
The new tier system rolling out in 2019
One of the most high profile changes from the 2019 reforms is the change to the tier system. The current tier system uses the loosely defined labels of Public Hospital, Basic, Mid and Top. These have started to transition to a more rigidly defined system using the labels Basic, Bronze, Silver and Gold.
What won't private hospital insurance cover you for?
In addition to the hospital treatments your policy excludes, there are several other things that won't be covered. Usually, those exclusions can be covered by private extras policies, which are different products sold separately from or combined with hospital cover:
Long-term care (i.e. more than 35 days in the hospital)
Eye exams, glasses and contacts
Dental work
Elective cosmetic surgery
Physical therapy
Hearing aids
Outpatient medication not subsidised by the Pharmaceutical Benefits Scheme
Prosthetics that are more expensive than what's listed on the government's prostheses list
What you need to know about the public system even as a private patient
Because Australia's healthcare system uses a hybrid approach that merges private and public health care, you'll notice lots of Medicare talk even as you navigate your private options. Here are three places where you'll need to know a little bit about how the two systems overlap:
Lifetime Health Cover loading (LHC). The government doesn't want you waiting until you're old and sick to get private health care. If you don't have private cover by the time you're 31, you'll be penalised in the form of a 2% annual loading fee tacked onto your premium when you finally do.
Medicare Levy Surcharge (MLS). Another way the government encourages private cover is by taxing high-income earners with the MLS if they don't have private cover. This kicks in once you're earning over $90,000.
Medical Gap Scheme. Public treatment is charged at a standard rate set by Medicare – no more, no less. When you have private cover, Medicare and your insurer team up to pay your doctor that same amount. But since private doctors can charge whatever they want, there may be a gap that you are responsible for. Some insurers offer to help you with that additional expense if you get treated by a doctor or at a hospital in their network.
What to look out for when comparing hospital insurance policies
Comparing hospital insurance isn't just about the treatments covered. There are also a few other factors that will make one policy more valuable to you than the other. When you've found a few policies that offer the treatments you need, then it's time to compare them based on the following:
Does your insurer have special hospital agreements? Some insurers have special agreements with private hospitals around Australia. You don't have to choose to be treated at these hospitals, but if you do, you may get extra perks and avoid some of the out-of-pocket expenses that commonly occur in the private system. These networks are the basis of the Medical Gap Scheme described in the section above.
What are your out-of-pocket expenses? In addition to the "gap" payments that vary from doctor to doctor, there are two types of out-of-pocket expenses that will be clearly defined in your policy. Your excess is the amount you agree to pay each time you are admitted to the hospital. Your copayment is the amount your policy requires you to pitch in for your nightly hospital accommodation. Generally speaking, the lower these amounts, the more you'll pay for the cover. Factor these expenses into your calculations when comparing policies.
How does your policy treat ambulance cover? Most policies, even the basic ones, will cover emergency ambulance rides, but not all of them will cover you if the paramedics show up and determine it's not an emergency. Some policies will cover you in non-emergency situations, so keep this in mind when comparing policies. Also check to see if you're covered for emergency air transport, because not all policies offer it.
How much are you actually covered for? Some policies have "restricted services" where they don't pay out as much as they would for a fully covered treatment. If you get treated in a private hospital, you insurer will pay the minimum amount for the treatment itself, but leave you responsible for all the other costs, like the remainder of the treatment costs and the cost of renting the theatre (the room where you get treated).
Does the insurer offer hospital combined with extras? Hospital cover is just one half of what private insurers offer. They also offer extras cover for things like dental, optical and physical therapy. If you want extras cover, find out if the insurers you are looking at will bundle it with hospital cover at a discount.
When can you start making claims for treatment?
When you sign up for brand new cover or increase your existing level of cover, you'll have to wait before you can claim for most benefits that you weren't covered for before. These waiting periods help keep costs down by stopping bludgers from joining a fund at the last minute, making a large claim and then cancelling their membership.
Here are the typical waiting periods you'll see, but make sure you check your policy in case yours is different:
12 months: pre-existing conditions, childbirth
2 months: all other hospital treatments including psychiatry, end-of-life care and rehab
By law, any waiting periods you've already waited out under another policy will be ported over to any new policy so that you don't have to wait again.
Can you skip your waiting periods?
If you are switching from one policy to another, you're legally allowed to skip certain waiting periods. Here are the situations where that's possible:
Switching insurers. You can skip all waiting periods you've already served if you are switching to a different insurer that offers those same treatments. If you are upgrading your policy during the switch, you'll have to serve waiting periods on any new treatments you didn't have before.
Upgrading your cover for mental health treatment. You can skip your waiting periods for psychiatry, rehab and other mental health treatments if you are upgrading from a policy that does not cover them to one that does, whether that's through the same insurer or a different one. These are the only treatments insurers are obligated to let your skip during an upgrade and you can't skip them if it's your first time you've ever taken out insurance.
Tips for finding cheap hospital cover
You may want the cheapest policy possible because you're young and in shape, or you just want to avoid the Medicare Levy Surcharge and the Lifetime Health Cover loading. That's perfectly legit. So here are some ways you can save, as well as some things to look out for to avoid getting ripped off.
Check you're not paying for things you won't use. If you're paying for a top hospital cover, sometimes the main difference could be treatments like pregnancy – if you're not planning on getting pregnant, this could be an easy way to cut some costs.
Pay in advance. Some insurers will give you a discount if you pay for the entire year up front.
Beat the annual increase. You can lock in your current rates if you pay for the whole year before premiums go up on March 31st.
Use direct debit. Some insurers will give you a discount for making their lives easier (and yours) by setting up direct debit.
Increase your out-of-pocket expenses. You'll be able to save on your premium by choosing cover with higher a excess and co-payments. Just make sure you can afford these future out-of-pocket fees should you ever need to pay them.
Join through an industry group. These are called restricted funds, and are available to members of industry groups like doctors, teachers, police and armed services. They sometimes have lower premiums and higher benefits.
Continue reading:
Picture: Unsplash
Picture: GettyImages
Read more on this topic
You might like these...