Internet Plans
Easily compare over 1000 broadband plans from 50+ brands to find the one for you. Just pop in your address below to personalise your results.
Check out our ranking guide for more info.
By filling out your address info below, we'll pre-select the internet type best suited to your property - if it's NBN available, then NBN plans will be selected.
---
*The products compared on this page are chosen from a range of offers available to us and are not representative of all the products available in the market. There is no perfect order or perfect ranking system for the products we list on our Site, so we provide you with the functionality to self-select, re-order and compare products. We're happy to provide you with the tools you need to make better decisions, but we'd like you to make your own decisions and compare and assess products based on your own preferences, circumstances and needs.
How to compare Internet plans
When you're trying to choose between broadband plans, here's what matters.
🏎 Speed
This is the number one comparison point for any connection. How fast you can download and upload data will affect how quickly you can transfer files and stream videos, as well as how well your Internet works when many people are using it at once. It's also what you have the least control over because it will depend on your connection type and location. "Typical evening speed" is the term NBN providers are using to estimate the speeds users are likely to get, rather than theoretical maximums you'll never reach.
💾 Data
While your maximum monthly data in gigabytes is still important, especially for mobile broadband, the amount of data is higher and more likely to be unlimited for your home Internet plan. However, some providers have an "acceptable usage policy" if you're running rampant. If you're a lighter user, you can save by calculating how much data you're likely to use. Generally, though, speed matters more. All the data in the world is useless if your connection crawls.
💰 Cost
When it comes to cost, you should always check the minimum total amount you'll have to pay for a given plan. A longer-term contract may have a lower monthly cost but you'll be stuck paying it out in its entirety even if you decide it's not suitable.
📜 Contract details
Broadband plans are offered on contracts, usually 24 month, but increasingly month-to-month casual plans are becoming popular. While this can make plans cheaper with lower installation costs, it will make it harder to move house or change provider if you're unhappy. Some shorter contracts will also require you to buy your modem or connection device outright.
🎁 Extra features
Some providers will give you unlimited streaming on some platforms like Amazon Prime or Netflix, which can let you go for a lower data limit if you're a heavy streamer. Other providers will give you a discount if you bundle your Internet plan with other services like a landline or cable TV. Check that you need these features and that they'll actually save you money before signing a contract.
What types of internet connection are there?
The type of Internet connection you have has a huge effect on speed. Here are the main broadband technologies in Australia currently:
NBN vs wireless broadband
The two main types of internet most Australians are actually able to choose between are NBN and mobile/wireless broadband. Consumers unfortunately don't really get to choose which wired internet technology connects to their property, which means that if you can't get the NBN, ADSL or sometimes cable internet can be your only option. However, with the advent of 5G, if you're in a well-serviced metro area, you've got a lot of options.
NBN plans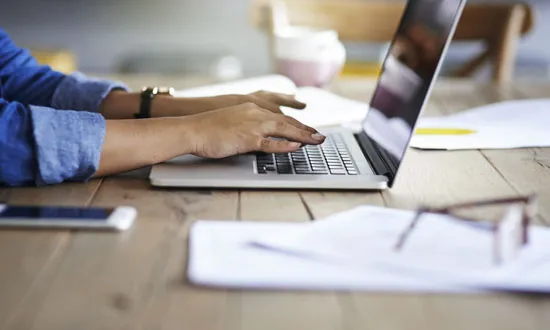 The NBN is a project undertaken by the Australian federal government to deliver high-speed, reliable Internet to millions of Australians. It's intended to replace outdated copper connections with new fibre-optic cables to drastically improve Australia's connectivity.
How do I check if I have the NBN?
If you aren't sure whether your address is already hooked up to the NBN, you can easily check whether you have access to the NBN or the expected rollout date for the NBN at your premises by using our NBN tracker. All you'll need is your address.
How fast are NBN plans?
The speed of your NBN connection is usually stated as a "typical evening speed". While NBN connections can theoretically reach 100Mbps, these evening speeds give a more realistic idea of what you'll actually get when downloading at the busiest time between 7pm and 11pm.
What connection will I get at my property?
The NBN isn't being rolled out the same everywhere, with different areas receiving different types of connections. What type of connection you get can have a big impact on your connection speed.
Mobile broadband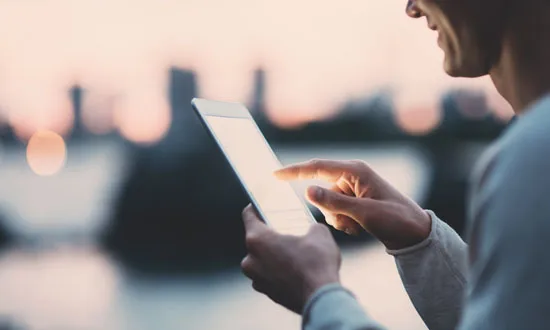 Mobile broadband is an Internet connection that's delivered by a mobile network, using the same broadcast towers that your mobile phone uses to operate. With a 5G connection in a metro area, you can get download speeds comparable to those on a fixed NBN connection.
Phone tethering vs mobile broadband
You've probably come across phone tethering before, where you use your phone as a mobile Wi-Fi hotspot for your other devices. This connection will use your phone's data and can be quite slow depending on your handset plus how well your device links with your phone.
When looking at whether you need a separate mobile broadband plan from what your phone already has, you'll find that the cost of data is increasingly similar between regular mobile plans and dedicated mobile Internet plans.
Home wireless vs mobile broadband
If you're looking for an alternative to the NBN that's designed to stay in your home, consider investing in a Home Wireless plan. These are similar to mobile broadband plans in that they can function anywhere around your home and don't need setting up – all you need to do is grab a modem and a wireless plan and you're good to go.
While older home wireless connections are roughly comparable to a basic NBN connection at 12Mbps, nowadays you can pick up modems and plans that offer 4G network speeds of 20–50Mbps. This makes them comparable to an average NBN connection. In some areas, you may even be able to access 5G network speeds which can be anywhere from 50–1,000Mbps, in theory.
If you're hoping to get 5G home wireless, providers to look at include Optus and Exetel, though availability will still be subject to where you live.
What are portable modems?
Portable modems are a Wi-Fi-enabled device or dongle that usually connects to your computer via a USB port. They act largely the same as a mobile phone being used as a hotspot, but offer faster connection speeds due to their physical connection to your computer.
In order for your dongle to access the Internet, you'll generally have to insert a SIM activated with a mobile Internet plan.
Why might you need mobile broadband?
Mobile Internet may be more expensive per gigabyte of data than a fixed line, but it might be suitable for your needs.
Here are some reasons to consider mobile broadband:
Major internet providers
We've selected some of the biggest and best internet providers below, and featured a mid-range plan targeted to the majority of consumers for each. Follow the links to our dedicated provider pages for further analysis of their plans and features.
Telstra Internet Plans
Telstra is Australia's largest Internet provider, offering plans for any type of connection from ADSL to cable and NBN. With Telstra, you're likely to get faster connection speeds than smaller providers, although the speed gap has begun to narrow in recent years.
For NBN plans, Telstra's most popular offering is its standard unlimited NBN data plan, costing $90/month with a minimum cost of $2,259 over 24 months. It has a Standard Plus tier of 50Mbps, though if that isn't fast enough Telstra also has the same plan with a Premium speed of 85Mbps for $120/month.
If you purchase the plans online, you won't have to pay the $99 connection fee and your first month of Internet is free. Be aware that Telstra's plans offer relatively low value for how much you pay compared to other smaller providers.
Largest Internet provider in Australia, offering plans for any type of connection.
Telstra NBN Unlimited: $90/month, minimum cost $2,259, unlimited data, Standard Plus tier (50Mbps).
Typically better connection speeds than smaller providers.
Low-value plans compared to other, smaller providers.
Read more about Telstra's internet plans
Optus Internet Plans
Optus has a strong focus on sport and entertainment in all of its offerings, having spent a fair bit of money securing the rights to the English Premier League and UEFA Champions League for Optus Sport.
It has just one main NBN data plan for $70/month which offers Standard Plus tier speeds of 40Mbps. It has a minimum cost of $1,779 on a 24-month contract, but a steep $200 start-up fee for its no-contract version.
If you're willing to invest an extra $20/month you can upgrade to the entertainment pack plan which offers Fetch TV, Optus Sport and a bunch of extra entertainment channels.
Strong entertainment inclusion, including Fetch TV and Optus Sport in its more expensive broadband plan.
Optus NBN: $70/month, minimum cost $1,779, unlimited data, Standard Plus tier (40Mbps).
45 extra channels of entertainment available for an extra $14/month.
Can include surprisingly high set-up fees up to $200 for the privilege of avoiding a lock-in contract.
Read more about Optus' internet plans
TPG Internet Plans
TPG is Australia's second largest telecommunications company and offers some of the highest average NBN download speeds of any provider. Recently, TPG attempted to merge with Vodafone, but the Australian Competition and Consumer Commission (ACCC) filed a motion to block the merger.
TPG's main offering is its NBN50 plan, which offers Standard Plus tier download speeds of 43.7Mbps for $69.99/month, with a minimum cost of $1,289.82 over 18 months. It also has an NBN100 plan offering 78.2Mbps for $89.99/month. All its plans come with a voice line included.
Be aware that if you take out an ADSL plan with TPG, you'll still face data limits. Worse, these data limits are halved between on- and off-peak times, so you may not get nearly as much data as you expect.
TPG has one of the best average NBN download speeds available from any provider.
TPG NBN50: $69.99/month, minimum cost $1,289.82 for 18-month contract, unlimited data, Standard Plus tier (~44Mbps).
No-contract plans offered with only a $100 set-up fee. Change plans at any time with no charge.
ADSL plans still have on- and off-peak data limits.
Read more about TPG's internet plans
iiNet Internet Plans
iiNet is an Internet provider that has been highly acclaimed for its customer service, winning multiple awards. It is owned by TPG Telecom, but it has retained its own independent name and identity on the retail market.
Its most popular offering is the NBN50 plan, which offers a Standard Plus tier speed of 43.7Mbps for $74.99/month, with no extra costs on a one-month contract and a minimum cost of $449.94 over a six-month contract. With this plan, you also have the option of signing up for an entertainment pack that includes Fetch TV, a bunch of streaming services for $0 for the first 24 months and 30 rental movies a month.
The fastest plan provides an average speed of 83.3Mbps for $100/month. Be aware that the optional entertainment bundle has additional $99.95 modem and $10 delivery fees upfront on top of what you're already paying.
Highly acclaimed Internet provider when it comes to customer service, winning multiple awards.
iiNet NBN50: $74.99/month, minimum cost $449.94 on a six-month contract, unlimited data, Standard Plus tier (~44Mbps), optional Fetch entertainment bundle.
No-contract plans offered with optional $109.95 modem and delivery fees. Top two plans come with optional entertainment bundle free for 24 months.
Both six-month contract plans and the optional entertainment bundle have no set-up fees. iiNet charges extra for ADSL users outside of its own DSL network.
Read more about iiNet's internet plans
Aussie Broadband Plans
Aussie Broadband is a communications company that specialises in flexibility, providing something that no other provider does. With Aussie Broadband, you can customise your Internet for limited data NBN plans, choosing a data cap that suits your needs and lowering your monthly costs.
Its most popular offering is the NBN100 Unlimited plan, which provides Premium tier speeds of 86Mbps for $89/month. It only comes in a no-contract version without a connection fee (you'll still have to pay for a modem if you don't have one).
Aussie Broadband also offers similar unlimited plans at lower NBN tiers: NBN25 and NBN50. If you prefer to build your own data, you can choose from a set of sliding data plans instead. These sliding data tiers can be changed mid-month and costs only the plan difference.
Aussie Broadband NBN100 Unlimited: $89/month, unlimited data, Premium tier (~86Mbps).
No-lock-in contracts and you can provide your own appropriate modem without any connection fees.
Build your own NBN plans with sliding data caps to lower your monthly costs.
Sliding data caps can lead to you exceeding them and having your data throttled.
Read more about Aussie Broadband's internet plans
Internode Internet Plans
Internode is a subsidiary of iiNet, which in turn is owned by TPG Telecom. Internode offers highly competitive plans that give good value for money. It also won Roy Morgan's Internet Service Provider Customer Satisfaction Monthly Award in June 2019.
Internode's most popular offering is its NBN50 plan, which provides Standard Plus tier speeds of 44.4Mbps for $80/month, with a minimum cost of $435 on a 6-month contract. This plan only cost you $60/month for the first 6 months. It has an optional Fetch entertainment bundle which provides Fetch TV, streaming services and 30 movies a month for an extra $60 set-up fee.
If this isn't fast enough for you, Internode also has an NBN100 plan for $100/month which has typical speeds of 78.6Mbps plus the same optional entertainment pack. Be aware that Internode has lower evening speeds than many of its competitors, so your Internet may suffer at night when you most want to use it.
Highly competitive plans that give good value for money.
Internode NBN50: $80/month ($60/month for the first 6 months), minimum cost $435 on a 6-month contract, unlimited data, Standard Plus tier (44.4Mbps), optional Fetch entertainment bundle.
No-contract plans offered with no set-up fee if you have the appropriate modem.
Internode has lower average evening speeds than other competitors, so your Internet may suffer in the evening.
Read more about Internode's internet plans
Exetel Internet Plans
Exetel is a company based in North Sydney which provides web and telecommunications services across Australia. It is the winner of the best NBN50 plan in the 2019 Finder Awards and has some of the cheapest plans on the market.
Its most popular offering is an NBN25 plan, which provides Standard tier speeds of 20Mbps for $69/month, with no-lock-in contracts. The top speed option from Exetel is an NBN100 plan that provides Premium tier speeds of 77Mbps for $99/month.
All of Exetel's plans come with the option of paying an extra $10/month for a home phone service with unlimited national calls and international calls to 12 countries. Its services are optimised for streaming and you can change plans at any time for no cost thanks to it having no contracts.
Winner of the best NBN50 plan in the Finder Awards and some of the cheapest plans on the market.
Exetel NBN25: $69/month, unlimited data, Standard tier (20Mbps).
No-contract plans offered with no set-up fee if you have the appropriate modem. Optimised for streaming so that you get good video streaming quality.
Exetel's Internet plans include a pay-as-you-go phone service by default, so watch out.
Read more about Internode's internet plans
MyRepublic Internet Plans
MyRepublic offers fast NBN speeds, frequent discounts on its plans and plans that are specifically targeted towards gamers, allowing prioritisation for gaming traffic.
MyRepublic's strongest offering is its NBN100 plan, which promises Premium tier speeds of 83Mbps for $89.00/month, with a minimum cost of $1,079.00 on a 12-month contract. It also ships an NBN-compatible modem for $1 plus $10 delivery charges on top of the plan costs. MyRepublic only offers VoIP services, not a traditional home line.
Fast plans that still hit competitive price points.
MyRepublic NBN100: $89.00/month, minimum cost $1,079.40 over 12-month contract, unlimited data, Premium tier (83Mbps).
Has gamer-specific plans which include prioritisation for gaming traffic and other perks.
No traditional phone line included on NBN plans, instead offering a VoIP phone service.
Frequently asked internet & broadband questions
---
Icons made by Smashicons from www.flaticon.com
We rank our internet plans by calculating overall value, weighing price, speed, data, contract length and more. Sorting by "Relevance" shows you plans sorted by value, with our partner providers above the rest of the market.
Read more on this topic
Lower your household bills