iiNet Internet plans
iiNet is one of Australia's leading Internet providers, offering a wide range of NBN, satellite and ADSL plans.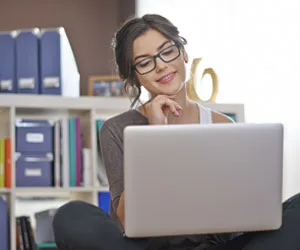 Pay $69.99/month on a 6 month contract
$0 activation fee
Pay-as-you-go local, national and mobile calls
20.4Mbps typical evening speed
Compare iiNet's NBN plans below
iiNet has NBN plans on each speed tier, so you can choose which one best suits your needs. They also offer home phone services for an additional cost per month.
iiNet review: What we think
Key features

Price: $59.99 monthly and up.


Technology type: Cable, ADSL2+, NBN, satellite.


NBN speeds: NBN12, NBN25, NBN50, NBN100.


Optional extras: Fetch TV, call packs.


Support: 24/7 phone, email.
Whatever sort of connection you're after, iiNet has it on offer. Its plans include fixed-line NBN connections in every speed tier, a handful of ADSL2+ options and it's even one of the few providers of satellite NBN to regional customers.
Plans from iiNet start at $60 ($40 for satellite) and offer unlimited data on everything above its cheapest plans. For households that value phone calls, you can tack on $5 or $10/month phone packs which provide unlimited domestic calls or international calls to landlines in 20 destinations.
iiNet also has award-winning customer service that's well recognised in the Australian broadband market. iiNet may have a plan for everyone and it offers pretty good value for money, but it isn't always the absolute cheapest available on the market.
iiNet's benefits and extras
Call packs. If you're signing up for an NBN or DSL/ADSL2+ connection, an extra $10 a month gets you unlimited calls to landlines in 20 international destinations. This includes unlimited domestic calls within Australia.
Entertainment bundle. The top two DSL/ADSL2+ and NBN plans currently include a bundled entertainment pack if you sign up for a 6-month contract, providing Fetch TV and 30 free movies every month. This option comes with an extra $60 set-up fee.
Modem. If you do need a new modem for your service, iiNet will provide one for $99.95. That cost gets reduced by $59.95 if you sign up for a 6-month contract.
Is iiNet Internet right for you?
The good stuff
Plans for every speed tier.
NBN satellite available.
Award-winning customer support.
Fetch entertainment bundles.
The not-so-good stuff
Higher prices than some competitors.
The bottom line: iiNet continues to have one of the highest ratings for customer satisfaction in Australia. They're more expensive than some, but can provide any speed or technology you need, including satellite.
Compare iiNet's satellite NBN plans
If you're living in a regional area, or simply can't get a fixed-line connection to the NBN, satellite Internet may be your next available option. Watch out for peak and off-peak data limits as it may influence which plan you end up choosing.
If you're still waiting for the NBN, you can compare iiNet's ADSL plans here
No NBN? No worries. iiNet's still got you covered with a range of Naked DSL and ADSL2+ plans to suit your needs.
iiNet FAQ
---
Read more:
Read more on this topic
Lower your household bills