Top 10 Internet providers in Australia
Looking to switch plans for the new year? We've got the top 10 Internet providers in Australia according to Finder users.
$79.99/month incl. discount
Unlimited data
95Mbps typical evening speed
Go to site
Terms and conditions apply.
We're reader-supported and may be paid when you visit links to partner sites. We don't compare all products in the market, but we're working on it!
Internet is a necessity these days and with so many providers to choose from, it can get pretty confusing about who you should go with or who's offering the best prices. While there's no singular best Internet provider in Australia, we think the top 10 providers can be found based on how many people sign up to their plans.
Top 10 Internet providers
We've come up with a list of the top 10 Internet providers based on clicks from Finder users over the past 6 months. These are the ones that our visitors like best and have chosen to look into. You'll see large brands like TPG and Telstra alongside smaller providers that have great broadband deals.
Last updated on 5 January 2021.
We'll be explaining just what makes each of these top 10 so popular in the section below, and what they have to offer. For each one, we'll be showing their NBN50 plans, since that's the most popular speed as chosen by Finder users.
Keep in mind that the top 10 Internet providers above are all Finder partners, which means we might make money if you click the green "Go to site" buttons on any of their plans.
#1: TPG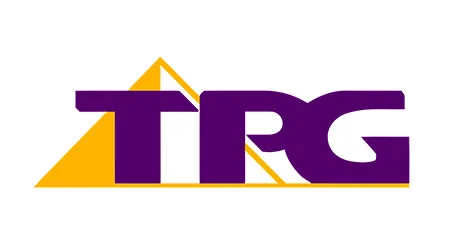 TPG is best known as a provider of good value broadband, with uncomplicated plans and deals. It has roughly two million customers, and owns a whole bunch of other Internet providers, including iiNet and Internode (which are also on this list).
TPG's NBN50 plan also won the 2020 Finder Award for Best High-Speed Plan.
Most popular TPG Internet plan
Check out all of TPG's plans here
#2: Internode


Internode has been around for a long time, purchased first by iiNet and then TPG. Initially aimed at Internet enthusiasts, it has opened up to more generally straightforward plans with few complications. Internode is one of a few providers with Fetch TV entertainment bundles.
Most popular Internode Internet plan
Check out all of Internode's plans here
#3: Tangerine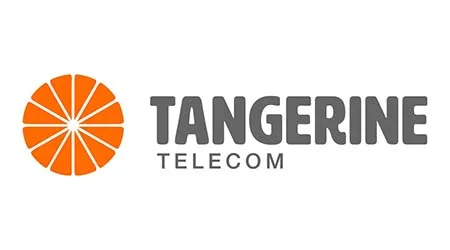 Tangerine Telecom is perhaps not the best-known provider, but it has been our pick for the best cheap NBN plan for months. One of its trademark selling points is 6-month discounts on all of its NBN plans, letting you try them out for less with the option to jump ship anytime if you aren't happy.
Most popular Tangerine Internet plan
Check out all of Tangerine's plans here
#4: iiNet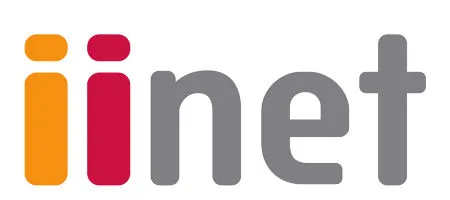 TPG-owned iiNet has a great reputation in the broadband market, with highly-rated customer service and a number of awards, including the 2018 Roy Morgan Internet Service Provider of the Year. iiNet's technical support line is open 24/7 so you can always get help when you need it, and it has Fetch TV options available on some 6-month contract plans.
Most popular iiNet Internet plan
Check out all of iiNet's plans here
#5: Kogan


Kogan as a brand can be summed up by two words: value and simplicity. Its NBN50 and NBN100 plans have won multiple awards, including Mozo's Experts Choice 2019 and gold and silver in the 2020 Finder Best High Speed NBN and Best NBN100 plan awards. With Kogan, there are no contracts, no activation fees, and speeds available all the way up to NBN1000.
Most popular Kogan Internet plan
Check out all of Kogan's plans here
#6: Telstra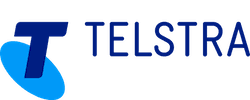 There's no ignoring Telstra, Australia's largest telecommunications and broadband provider, with nearly 50% of Australia's total NBN connections. As a huge brand, Telstra has more expensive plans than almost any other provider. However, it makes up for it with excellent typical evening speeds, 4G backup on its modem, access to the Telstra rewards program, and use of the national Telstra Air Wi-Fi network.
Most popular Telstra Internet plan
Check out all of Telstra's plans here
#7: Vodafone


Although you might know Vodafone better as a mobile company, it has been selling NBN plans for a while now, adding to its longstanding mobile broadband options. Whatever option you pick, you'll get a Vodafone Wi-Fi modem with backup 4G Internet for when your NBN goes down, and potential discounts if you bundle it with other Vodafone services.
Most popular Vodafone Internet plan
Check out all of Vodafone's plans here
#8: Aussie Broadband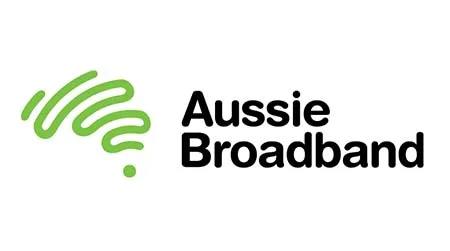 Aussie Broadband excels at customer service – its 100% Australia-based customer service team has won the Product Review Award for Internet Service Providers 2018, 2019 and 2020, and the ACOMM Award for Commitment to Customer Service 2019 and 2020. Its plans aren't bad either, and it even lets you build your own if you want.
Most popular Aussie Broadband Internet plan
Check out all of Aussie Broadband's plans here
#9: Belong


Owned by Telstra, Belong is a pretty standard provider with incentives to sign onto a 12-month contract. Strangely, Belong's NBN plans are all speed capped, which is different to having a typical evening speed. Typical evening speeds are the 'average' speed you can expect on your plan during busy periods (usually between 7-11pm when most people are online). This means that your actual speed could still be faster than the typical evening speed. But being speed capped means your speed will never go faster than the limit on the plan. In this case, it means you'll never get more than 40Mbps on Belong's NBN 50 plan.
The unique thing about Belong's broadband (and mobile) plans, and possibly a winning factor for you if it aligns with your values, is that they are carbon neutral, meaning they offset the carbon emissions created by your Internet. Belong is currently the only Internet provider to come out with eco-conscious plans.
Most popular Belong Internet plan
Check out all of Belong's plans here
#10: Dodo


Dodo is unique in offering a monthly discount on your Internet bill when you bundle it with one of its electricity and gas plans. This can be a decent option if you're looking to simplify your utilities by sticking them all on one provider. There's not much more to Dodo past that, although if you want Fetch entertainment deals, you can get them from Dodo.
Most popular Dodo Internet plan
Check out all of Dodo's plans here
What is the best Internet provider?
Although there isn't any one-size-fits-all best provider for everyone, you can narrow down which providers might be good for your own needs. Think about what you value most among:
Price/deals. Cheapest may not always be the best, but you might still get a connection that's good enough, or find a short-term deal to benefit from. A number of providers offer promotional pricing for the first 6 months of your plan, which can be enticing but make sure you're either willing to stay on for the normal price of the plan or switch after 6 months when the price goes up.
Speed. You'll need a faster speed with more people in the house, especially if you're working from home. NBN 50 will suit most people, but you can go higher or lower depending on what you're after.
Customer service. Sick of playing phone tag with unresponsive service reps? Some companies stand out above the rest with their customer service. You might even prefer one with an Aussie call centre so it's even easier to contact.
Brand reputation. If you put trust in big names, a company like Telstra or Optus could make you happier despite its potentially higher costs compared to smaller providers.
Each month, Finder picks the best Internet plans from those in our database to help make your decision easier.
Other popular providers
There are a few providers who didn't quite squeeze their way into the top 10 list, but we thought they deserved an honourable mention anyway. They are:
Optus
While not quite as large as Telstra, Optus has been working hard on providing quality Internet connections: it's been consistently rated as being the fastest NBN provider by the ACCC. Beyond its fast speeds, Optus sells 5G home wireless, and has Fetch TV entertainment options available for interested NBN customers.
Check out all of Optus's plans here
Southern Phone
Southern Phone has a special focus on servicing rural and regional customers, although it sells broadband connections to metro customers too. Its customer support is 100% Australia based. Southern Phone was acquired by AGL in 2019.