Best NBN providers
We've listed the 10 best and most popular NBN Internet providers so you can see what others are loving.
$79.99/month incl. discount
Unlimited data
80.1Mbps typical evening speed
Go to site
Terms and conditions apply.
We're committed to our readers and editorial independence. We don't compare all products in the market and may receive compensation when we refer you to our partners, but this does not influence our opinions or reviews. Learn more about Finder .
If you're looking for a new NBN plan, there's an overwhelming variety of providers hoping to sell one to you. It can be hard to know where to look, and who the best NBN providers are out there. While there are some NBN providers who are common household names like Telstra, Optus and TPG, what about the ones you might not have heard of? Like Tangerine, Flip and Superloop? Can you trust these NBN providers?
To help you figure out which connections other people are enjoying, we've put together a list of the top 10 most popular Internet providers and their standout plans according to visitors to our site.
Best NBN providers
Below is our list of top 10 performing NBN providers on Finder. Click on the name of the provider to find out which one of their plans are the most popular.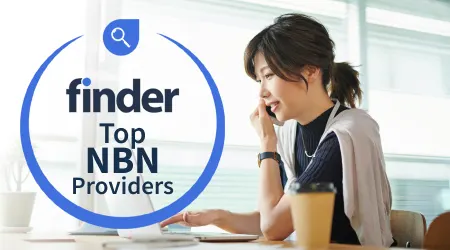 Rankings last updated August 2020.
Interested in how we chose these providers?
Each quarter, we pull the top 10 Internet providers and their best selling plans based on which get the most user activity on our website. Usually, they're popular for a reason, and the ones with the most activity often offer great plans and deals. Our "best" picks might not always be what you're looking for personally. You're always welcome to search up a particular provider that you're interested in from
our directory
for a more in-depth look into their plans.
#1: TPG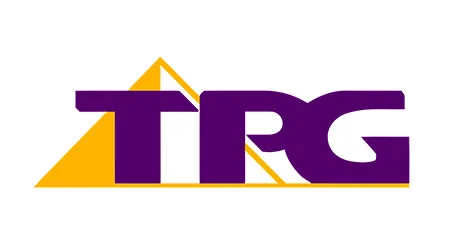 TPG has been around for over 30 years in Australia and has grown into the country's second-largest Internet service provider. TPG owns the second-largest ADSL2+ infrastructure in Australia, as well as broad fibre-optic networks, giving it the capacity to connect customers and to deliver high-speed connectivity in more locations.
Today, TPG offers both newer NBN connections and legacy ADSL2+ connections, with a focus on value-driven unlimited data plans at reasonable costs.
Most popular TPG Internet plan
Check out all of TPG's plans here
#2: Tangerine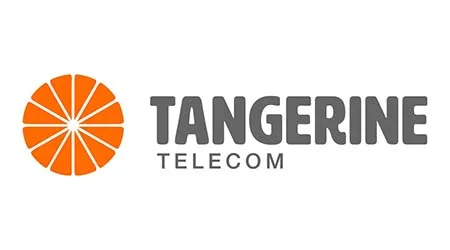 A relative newcomer to the broadband market, Tangerine Telecom began offering NBN plans in 2013. Since then, it's grown in size but is still focused on NBN connections, with a few SIM-only mobile plans on the side.
Tangerine is set apart by the large number of high-star reviews from users about its performance and customer support. Just be aware that a fair number of these reviewers were offered some incentive by Tangerine for their rating.
All of Tangerine's plans come as month-to-month, with a 14-day network satisfaction guarantee. If you're not happy with your service within a fortnight of getting it set up, you may be able to get a refund.
Most popular Tangerine Internet plan
Check out all of Tangerine's plans here
#3: Internode


Internode has existed for quite some time, changing hands when iiNet bought it, which was then acquired by TPG in 2015. Internode provides ADSL2+ and cable connections, as well as fast new NBN plans for those on the network.
With Internode, you get a choice between month-to-month plans or six-month contracts that you can bundle with the Fetch entertainment box. If you use Internode's included modem, you'll also get a home phone line for free with it.
Most popular Internode Internet plan
Check out all of Internode's plans here
#4: iiNet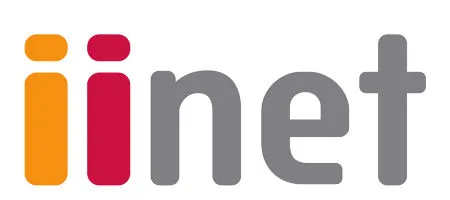 As one of the longest-running Internet providers in Australia, iiNet has built quite a name for itself. Not only does it provide high-speed fibre Internet over the NBN, it has its own ADSL network separate from Telstra's, available in select areas across the country.
All of iiNet's broadband plans share a few things in common. They all support both no lock-in, month-to-month contracts as well as 24-month contracts, and all but the slower satellite plans can be bundled with the streaming service Fetch to consolidate your Internet and entertainment costs into one bill.
Most popular iiNet Internet plan
Check out all of iiNet's plans here
#5: Kogan


Kogan has been selling appliances and laptops for years, but it branched out into Internet plans in the past couple of years. Its signature is simplicity: nothing it sells is overly complicated with fancy or confusing features, and broadband is no exception.
Kogan offers a range of NBN plans for customers that are available month-to-month, and that's it. If you don't like them, you can switch away easily, and you won't have to worry about anything other than your Internet connection. Kogan also has mobile broadband options for users on the move.
Most popular Kogan Internet plan
Check out all of Kogan's plans here
#6: Vodafone


Vodafone is the third of Australia's three largest telecom companies, with a network that covers 22 million Australians. In the world of the Internet, Vodafone has a set of NBN plans, plus mobile broadband choices if you're out and about a lot but still need a decent connection.
One of the greatest advantages of signing up with Vodafone is that its plans come with 4G backup data, meaning that you'll have a connection to fall back on if the NBN goes down. While you won't get any entertainment bundles – unlike with the other two big carriers – you do get a 30-day network satisfaction guarantee if you aren't happy with your service.
Most popular Vodafone Internet plan
Check out all of Vodafone's plans here
#7: Aussie Broadband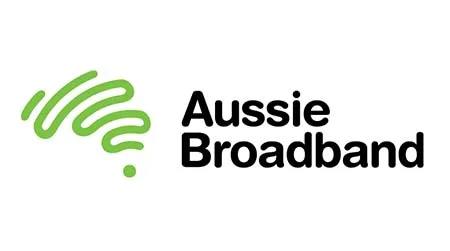 Aussie Broadband has cemented itself as one of Australia's top broadband providers, ranking highly in Netflix speed tests, typical evening speed rankings, Steam download tests and in the ACCC's quarterly broadband reports.
Its customer support has also earned it much praise, not only from industry bodies but from customers themselves, scoring very positive customer reviews on forums like Product Review, Google and Facebook.
Aussie Broadband also distinguishes itself by offering NBN connections above the Fast speed tier that most broadband providers top out at. It also lets customers choose their own data caps, should they wish.
Most popular Aussie Broadband plan
Check out all of Aussie Broadband's plans here
#8: Optus


Optus is a household name for a reason - it's built up its brand reputation as the second largest telecommunications company in the country and has pretty reliable performance when it comes to its NBN plans. How do we know? They've ranked first in each report by the ACCC this year in terms of the fastest NBN providers in Australia.
Optus has a simple set of NBN plans but also offers a decent range of mobile broadband and home wireless broadband plans, being the first in the market to offer 5G home Internet.
You've got the option to bundle up a Fetch TV entertainment pack with your Optus NBN plan, as well as accessing Optus Sport if you're into the Premier League.
Most popular Optus plan
Check out all of Optus's plans here
#9: Telstra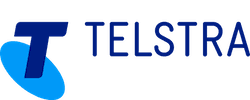 Telstra is not just Australia's largest telecommunication provider - it's also its oldest.
Telstra offers broadband services on just about every connection medium available: ADSL2+, cable over the HFC networks, NBN over fibre technologies, mobile broadband and fixed wireless.
Telstra offers plans on a month-to-month basis. Installation fees vary based on the service and contract length.
It's worth knowing that all of Telstra's Internet plans come with a phone line included at no extra cost, making them more appealing if you want to have a home phone.
Most popular Telstra Internet plan
Check out all of Telstra's plans here
#10: Southern Phone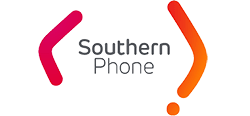 You might be more familiar with Southern Phone's mobile plans, but it also has a simple set of NBN plans available. Southern Phone originally started off with providing Internet connections for Australians in regional areas, but has now expanded to offer NBN plans to all Australians. It has a wide array of Internet connections available including satellite NBN, mobile broadband and home wireless.
You can bundle any of Southern Phone's NBN plans with a phone pack if you're in need of a landline. They also have an Australian-based support team if you ever run into trouble.
Most popular Southern Phone Internet plan
Check out all of Southern Phone's plans here
---

Tangerine NBN Standard
Tangerine NBN offers unlimited data & 21Mbps typical evening speed for $49.90/month.
What to consider when comparing Internet providers
Your location will dictate the type of Internet connection available for you. You can check out what Internet connections are accessible in your area using our NBN tracker. What you can control is the provider you choose, which can depend on multiple factors. These are the factors you should consider when selecting your Internet provider:
Contract length
Most Internet options are offered as month-to-month plans, giving you the flexibility to change providers if you aren't happy. Usually, signing onto a longer contract will give you benefits like discounts on modems or entertainment bundle options. Just be aware that if you sign up to a contract, you'll likely have to pay a hefty fee to leave early.
Choose what contract length you're after and compare Internet plans here
Connection speed
For most technologies, you won't have any effective control over the speed. It will be the "best available" and it will likely vary based on your location and the condition of cabling and wiring. The NBN has multiple speed tiers, which allows customers to select the maximum theoretical speed that they can access the Internet with. However, some providers don't offer all speed tiers, which could dampen your enthusiasm if you're looking for the fastest connection.
Find out more about NBN speed tiers and typical evening speeds
Extras
The bonuses offered by a provider when you first sign up are the biggest differentiators between providers. Some offer unmetered access to streaming services like Netflix, while others bundle in pay TV from Foxtel or Fetch TV. If you sign up for an extended contract, most providers will supply you with a new modem router for free and possibly waive any set-up fees too.
Pricing & minimum costs
The beauty of the NBN is that it has largely standardised pricing across providers. While you're likely to use the monthly cost as your basis for comparison, also look at the minimum total cost. If you sign up for a long-term contract, you'll often get a discount on installation fees and hardware, but you'll be stuck with paying out the whole contract even if you change your mind later.
Need an NBN plan that won't break the bank? Compare plans under $50 here
Bundling discounts
Providers will often offer a slight discount if you bundle your Internet connection with other services such as pay TV, mobile phone or landlines. While this can save you money, make sure that all the bundled services are suitable for your needs and that you're actually saving money. Bundled deals will also usually require you to sign up for a 24-month contract.
Data allowance
Unlimited data plans have largely become the norm for the NBN, but some providers still offer data-capped plans, usually on slower speed tiers. Opting for a data limit might save you a bit of money, but make sure the limit will work with your usage habits.
Use our data usage calculator to estimate how much Internet you use at home each month
Internet providers directory
Want to know more about a specific provider? Simply click on the name of the Internet provider that you're interested in to find a breakdown of all its plans and features in the directory below.
---
More guides on Finder
Lower your household bills