Foxtel Broadband plans & bundles
Foxtel combines its popular subscription TV platform with broadband services to your home, delivered via the NBN.

Compare more internet plans below
Compare Foxtel NBN bundles below
Foxtel's NBN bundles explained
Foxtel offers its NBN bundles exclusively to Aussies with access to fibre to the premises (FTTP), fibre to the node (FTTN) and fibre to the building (FTTB) NBN connections. These bundles include unlimited monthly data, a Voice over IP (VoIP) phone service and a Standard Plus (nbn50) NBN connection. On the entertainment side, you have four different Foxtel packages to choose from: the Entertainment bundle, the Sports HD bundle, the Drama bundle or the Platinum HD bundle. The first three include a selection of channels from Foxtel's catalogue, whereas the Platinum HD bundle gets you everything Foxtel has to offer.
Get the full rundown on Foxtel's NBN plans in our guide.
Foxtel Broadband extras
If the standard call inclusions packed in with Foxtel's Internet bundles don't meet your needs, Foxtel has two additional call packs that just might. For $20 extra per month, you'll get unlimited calls to standard mobile and national numbers, while $10 extra per month will provide you with discounted call rates to landlines in 25 international destinations and mobiles in 5 international destinations.
How does Foxtel Broadband compare?
The simplest way to combine Foxtel's pay TV service with an Internet connection
Only available on 12- or 24-month contracts
Can be more expensive than purchasing a Foxtel subscription and broadband separately
Foxtel only offers broadband and home phone services as part of a bundle with its TV service. However, since the only two Internet providers to offer Foxtel bundles are Telstra and Foxtel itself, comparing Foxtel's broadband bundles gets a little tricky.
A thorough comparison requires calculating how much it would cost to sign up with a separate Internet provider then purchase a Foxtel TV subscription on its own. This means paying two bills, but that hassle can save you a significant amount of money in both the short and long term.
Why should you consider Foxtel Broadband?
The appeal of Foxtel's broadband bundles is simple: convenience. By combining Internet, home phone and pay TV into a single monthly bill, it takes care of your entertainment and communication needs in one go. Not only does this save you the hassle of paying multiple bills, it means you only need to deal with one company should you have any issues with your broadband, home phone or TV service.
Of course, that convenience comes with a cost. Shopping around for separate Internet and home phone plans from other providers and combining them with a standalone Foxtel subscription can save you quite a bit of money, so you'll need to decide whether the leg work is worth the extra cash in your pocket.
What alternatives are there to Foxtel's bundles?
With Foxtel as the only major provider of traditional pay TV in Australia, there aren't many other options out there if you're looking to combine TV, Internet and home phone services into one package. Telstra, which owns 50% of Foxtel, does offer its own Foxtel, broadband and home phone bundles, though these are limited to the Entertainment TV package and are priced around $20 higher per month than Foxtel's offerings.
Optus has its own, somewhat similar bundle that combines home phone, broadband and the pay TV service Fetch. Fetch, like Foxtel, features popular American and UK TV channels split into different channel packs. Both services include many of the same channels, including National Geographic, Disney Junior and UKTV.
While Optus' three-way bundle is cheaper than both Foxtel and Telstra's offerings, it comes with two caveats. One, its TV service is delivered over the Internet instead of over a dedicated cable like Foxtel. This means you could suffer lower picture quality or interruptions if your Internet connection slows down, such as if other people in your house are using it at the same time. Two, Fetch includes fewer TV channels than Foxtel, so if you love your channel-surfing, you'll want to compare both services' libraries before signing up.
---
Latest broadband news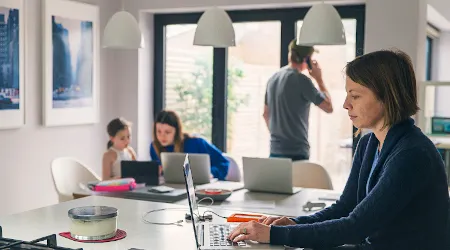 Find out what this speed is capable of and if you've got access to it. Read more…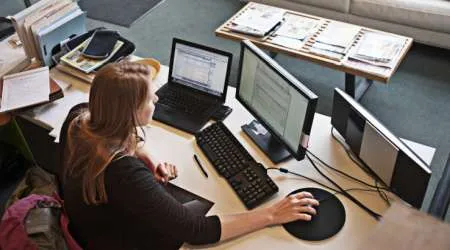 SPONSORED: Keep these issues in mind to make your home office productive and comfortable. Read more…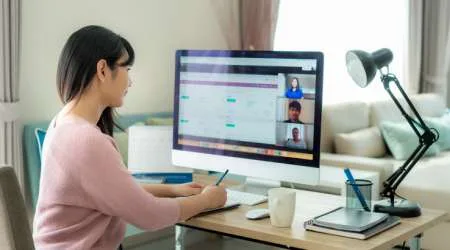 SPONSORED: Tried-and-tested techniques to be the boss of your home office. Read more…
Read more on this topic
Lower your household bills