Compare Business Internet Plans
Just like your home connection, finding the right Internet plan for your business is vital.
Residential broadband plans are all well and good for individuals, but they rarely suit the needs of a company with multiple employees. So long as you have a valid Australian Business Number (ABN), you can purchase broadband plans from providers specifically designed for businesses like yours.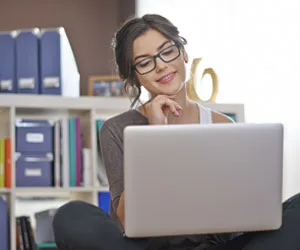 Pay $79.99/month
$0 activation fee
Pay-as-you-go local, national and mobile calls
46.1Mbps typical evening speed
Compare business Internet plans here
Type your address in the field below to find the right technology type for your business.

What are business Internet plans?
Business Internet plans are intended for people who run and operate a small business. These days, it's imperative for most businesses to have a fast, reliable connection to do whatever needs to be done, be it trading online or lodging employee paysheets.
When connections fail, a business can suffer badly and many people can be affected compared to a private individual. The big draw of a business Internet plan is not only the promise of speed and reliability, but of a dedicated support team to help out if you encounter any issues or problems.
What are the benefits of business Internet plans?
In some ways, a business Internet plan isn't too different from what you might purchase as a regular residential customer. However, there's a big difference in terms of the extra features companies offer when you purchase one.
Here's what some of the top providers of business Internet plans have on offer: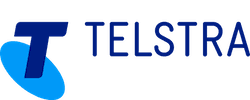 Telstra
4G mobile back-up. No matter how much Telstra may try, sometimes the NBN network will go down due to technical faults. When this happens, it provides free 4G back-up on its mobile network until your fixed-line connection is restored.
Premium support. You'll have access to a 24/7 dedicated concierge support service for any problems you might have. In addition to only having to deal with a single support contact to solve your problem, any hardware you order as a replacement before 1pm will arrive the next business day.
Phone lines. You'll automatically get one fixed business phone line with unlimited calls to Australian landlines. You can add up to nine extra lines, as well as purchase a business calling pack to give unlimited calls to mobiles and select international destinations.
---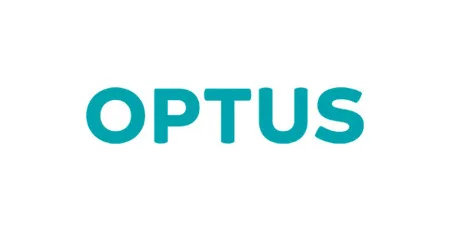 Optus
Optus Business Care. As an Optus customer, you'll have access to 24/7 support in the form of a live chat feature. If you bundle multiple services with Optus, you may get a dedicated customer support representative assigned to you.
Optus Business Builder. These are a special set of mobile phone plans for businesses with 6-150 employees. They're designed to help you save when you need multiple mobile plans on multiple devices for all of your employees. Or, you can choose from a set of SIM-only plans if you're interested in bringing your own devices.
Mobile broadband. In addition to fixed-line connections, Optus also has a set of business-focused mobile broadband plans for small businesses. You may potentially gain access to its growing high-speed 5G network.
---

iiNet
Upload speed booster. This lets you choose to double the upload speed on your NBN plan. It is especially useful if your business relies on a lot of syncing software or file transfers, using platforms like Dropbox or Google Drive.
Priority support. All business plans come with a priority support number that they can call at any time to get help with any issues or concerns they may have.
Call inclusions. Each plan comes with pay-as-you-go calls on a voice-over-IP line, though the highest tier plan includes unlimited calls to Australian mobiles and landlines. You can add international calls to 20 destinations from $10 a month.
---

TPG
Dedicated business support. TPG has a dedicated business support team that's available 24/7, all year long.
Priority support. All business plans come with a priority support number that they can call at any time to get help with any issues or concerns they may have.
High-speed broadband. Businesses get access to TPG's 400Mbps and up speed plans, provided they have the infrastructure to support it.
What to consider when comparing business Internet plans
Every business's Internet needs will vary. Digital startups that engage with customers only online will have very different needs to a brick-and-mortar store looking to expand its digital presence.
Having a thorough understanding of what you actually need for your business's broadband connection is a critical first step before you sign up. There are a number of factors you should take into consideration when choosing your broadband plan.
Cost. With a business plan, you can really pay as much as you want for a connection. Make sure you don't go overboard if your company only has a couple of employees.
Data. While all business broadband plans tend to have unlimited data to support a multi-employee company, it's important to check what speed you'll have access to. Do your employees need NBN100 speeds for what they do, or could you get away with NBN50?
Security. When a business gets hacked, a whole lot of people can be affected. Some business plans come with extra security in the form of anti-spam software or applications to prevent Distributed Denial of Service (DDOS) attacks.
Phone line. Almost all business plans offer some form of phone line, but what calls you can make and how many phone lines you get depends on the plan. Figure out how many lines you're likely to need and who you'll be calling.
Upload bandwidth. With a heap of employees collaborating and sharing files, uploads are way more prevalent in a business than in most home environments. See if you need a plan that offers extra upload bandwidth.
Email and web storage. Determine whether you want to have internal company emails and see how many your plan offers. Some plans include a web storage feature for hosting company websites or files.
Alternatives to fixed-line business Internet plans
A fixed-line business plan may be the only workable solution for large-scale businesses. However, if you operate a small business with only a few employees or you can't get a reliable fixed-line connection, you may want to consider a mobile broadband solution instead. Some providers, like Optus, offer mobile broadband specifically designed for small businesses.
---
Read more on this topic
Lower your household bills